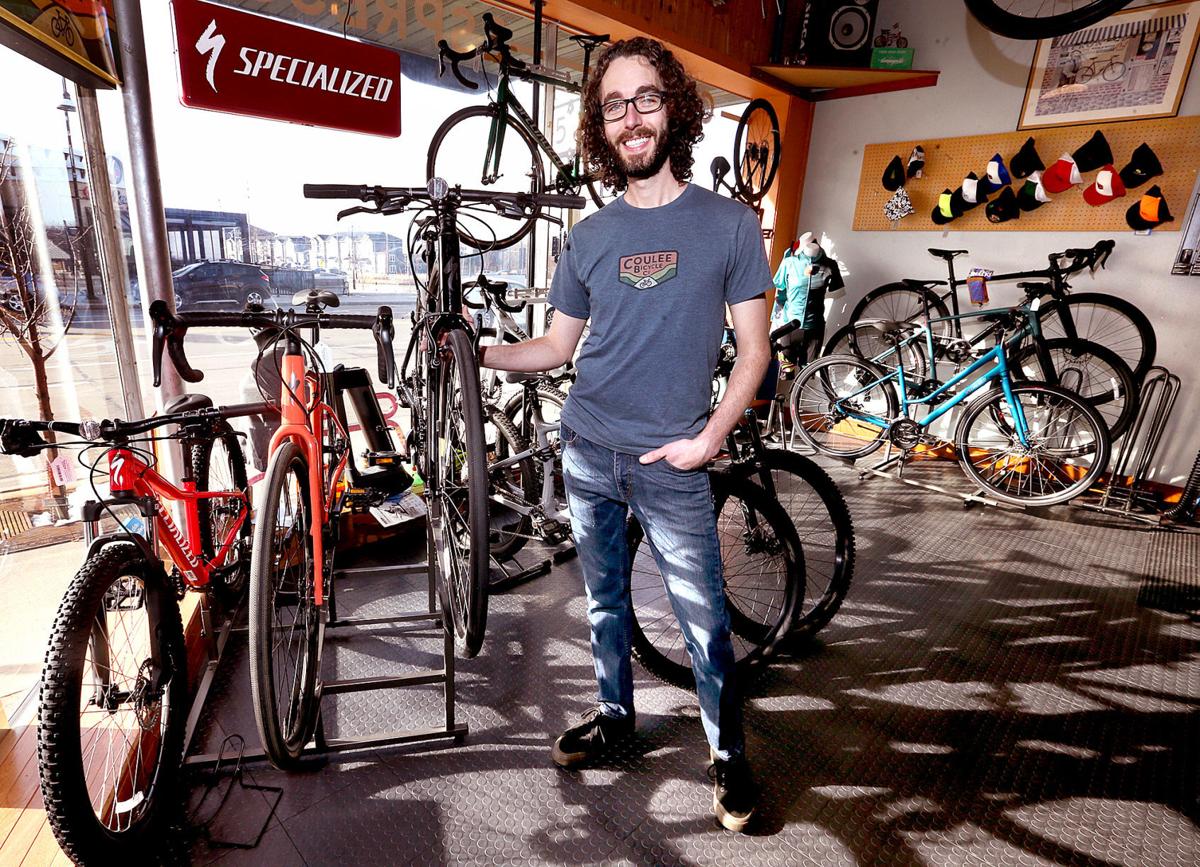 ONALASKA — Demand for bicycles and bicycle parts soared a year ago with the onset of the coronavirus pandemic.
As bicyclists return to streets and trails this spring, an imbalance between supply and demand may be easing.
"Supply is tight, but we ordered aggressively last year and expect to have many bikes on hand throughout this season," said Robbie Young, owner of Coulee Bicycle Co. at 213 Main St. in downtown Onalaska. "Demand remains high at all price levels, though. We managed to stockpile many of the necessary repair items as well."
Young, who has owned his business since early 2018, said the supply chain should return to normal next winter. "All signs point to bike supply, shipping capacity, container ships, etc., all evening out by 2022," he said.
When the pandemic struck a year ago, Young recalled, "As people were left to their own power for recreation, many turned to the bicycle. In other communities, public transit riders shifted to riding bikes as a socially distant commute opportunity. We saw less of that here, with our minimal mass transit offerings. This increase in demand put pressure on the supply of bikes, and then production and shipping impacts further decimated the supply."
By the end of March 2020, Young said, "We could tell something big was going to happen in the global bike market. We did see an increase in first-time buyers and people getting an old bike repaired after years of disuse, but we are also seeing an increase in interest in cycling in our region due to more and better riding options."
Young also said people are often not just shopping for a bicycle, but looking for a high-quality performance machine.
"Electric bikes are a new and growing market as well," he said.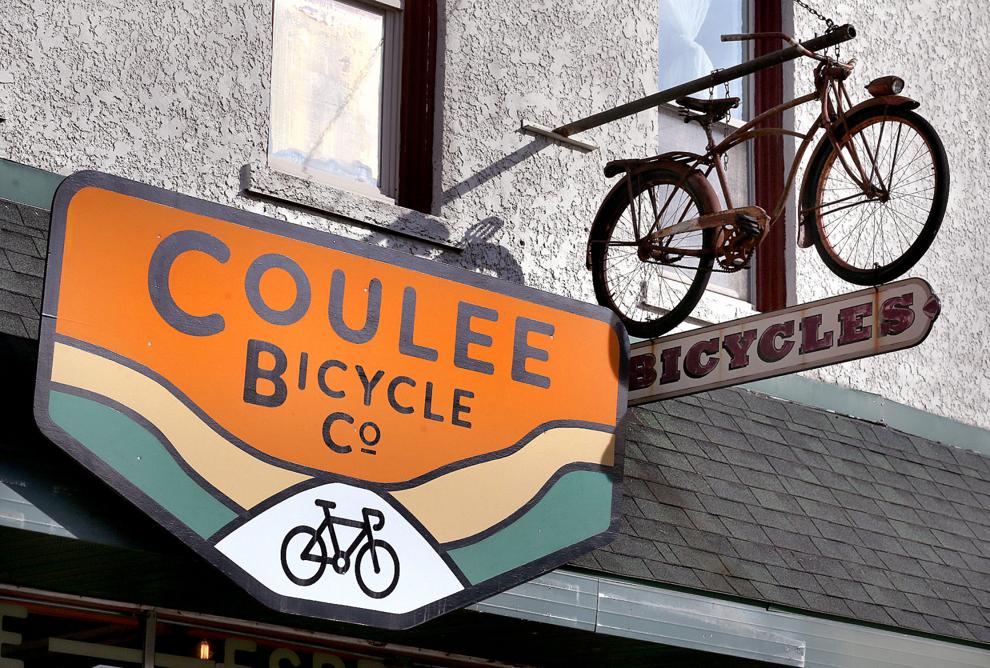 Young expects demand for electric bicycles, and bicycles in general, to continue growing in the next few years.
Coulee Bicycle Co. sells the Specialized brand of bicycles, as well as accessories, clothing, trailers and specialty coffee. And it services and repairs all makes of bicycles. Including Young, the business has a staff of four persons.
"New bikes we typically stock range (in price) from $600 to $7,000," Young said.
Coulee Bicycle Co., which is near the Great River State Trail, also used to rent bicycles.
"With pandemic and hygiene concerns, we stopped renting in 2020," Young said. "Bike shortages led to us selling off all our rental bikes last year." He hopes to resume renting bicycles, including some electric ones, in 2022.
Young has been active in the area on bicycle issues, and serves on two city of La Crosse panels — the Board of Park Commissioners, and the Bicycle and Pedestrian Advisory Committee, which is tasked with implementing the city's Bicycle and Pedestrian Master Plan.
With more people taking to bicycling, Young said, it will be critical for cities to accommodate them.
Young also has been active in organizing bicycle events in the area.
"I helped organize the Hixon Forest Epic mountain bike race for its years here in La Crosse, and more recently helped organize the La Crosse Omnium, one of the nation's largest three-day bike races," he said.
Young was born and raised in West Bend, Wis., and came to La Crosse to attend the University of Wisconsin-La Crosse. "My draw to La Crosse was the compact university and the beautiful city," he said.
Young graduated from UW-L in 2010 with a bachelor's degree in information systems and a minor in computer science.
He worked for SAP in La Crosse from 2010 to 2018, doing technical support work for data quality software.
Young worked at Coulee Bicycle Co. for former owner Kevin Miller the summer after he graduated from UW-L. "Kevin and I remained friends and riding partners throughout the years," Young said.
"Occasionally I would lend a hand at the shop," he said. "Kevin was interested in pursuing new careers and wanted the shop to carry on rather than close it up. Realizing that I'd probably not have such an opportunity again, I decided to augment my dedication to the cycling world by buying into it" with his purchase of the shop in early 2018.