MOUNT HOREB — When Sarah Botham launched WiscoBoxes, most of her clients were those seeking Wisconsin-made gifts for family and friends.
The inventory in 2017 consisted of about 50 items from 30 vendors and she had plenty of room for the operation in a historic home that had been converted to commercial space in which she also had her public relations firm, Botham INK.
But in four years, WiscoBoxes' client base has grown dramatically along with the number of products. The offerings include Hook's Cheese from Mineral Point, East Shore Mustard made in Hartland, Nutkrack caramelized pecans from Madison, chocolate from Sjolind's in Mount Horeb, Wisconsin-themed T-shirts and wine from her husband's winery, Botham Vineyards in nearby Barneveld.
There are books, money clips, glassware and mugs, cutting boards, wooden spoons, sausage, maple syrup, soaps and even dog treats, all made in Wisconsin.
And it's all become too much as sales in 2020 increased 80% and could more than double this year thanks to a major surge in corporate clients.
That's why Botham is taking advantage of low interest rates and spending $325,000 for a 2,000-square-foot, two-story addition to the back of the house. She has received $87,500 in tax incremental financing and a $30,000 façade grant, both from the village.
When the project is completed this fall, there will be more storage and production space, a walk-in cooler, new bathrooms, a loading area and breathing room for the company that is all-in on the Badger State.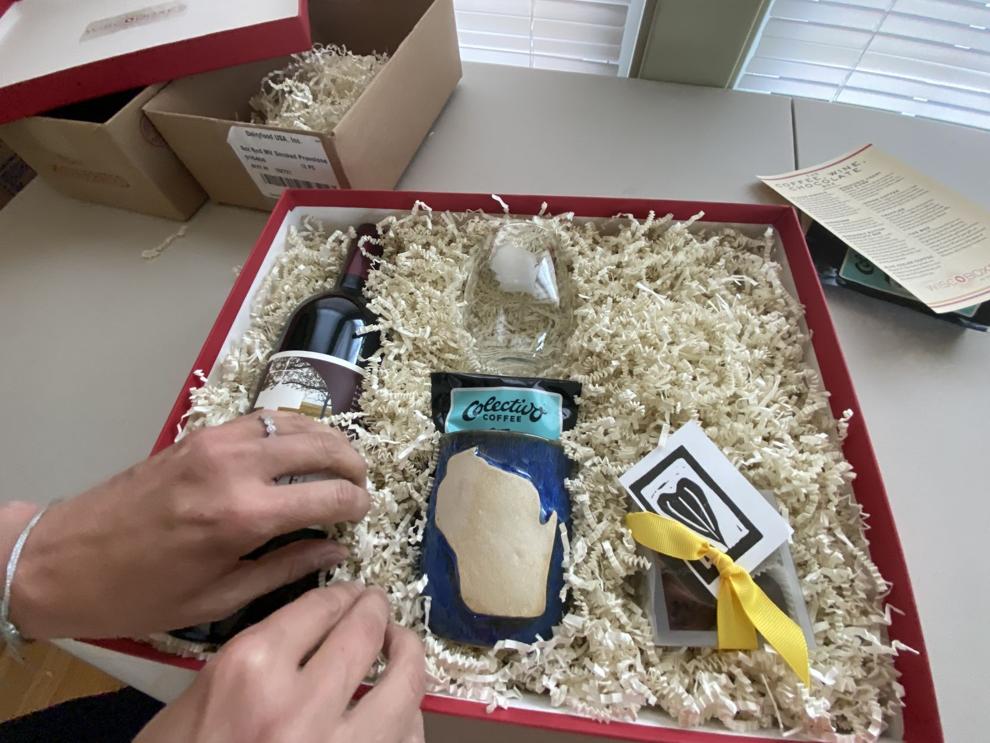 "A year ago, this probably would have cost me one-third less, but we weren't ready a year ago," Botham said of the spike in the price of building materials. "I spend a lot of time traveling the state and it's a very special place. My love of Wisconsin is combined with an understanding and appreciation of the many, many makers, growers, producers that contribute to all of what makes Wisconsin special."
Botham incorporated the company in 2016 after seeing her husband, Peter Botham, distribute the wines he makes throughout the state and realizing that there are scores of other Wisconsin products that could also be sold at a one-stop e-commerce site. WiscoBoxes went live a year later and today its inventory has grown fivefold to 250 items from 200 vendors spread throughout 70 communities.
Wisconsin products have become hot items for brick-and-mortar retailers, pop-up shops, those whole sell from booths at fairs, festivals and other events and for those who are using the power of the internet.
Other e-commerce sites include Middleton-based WisconsinMade.com, Dane Buy Local and scores of Etsy sites.
Something special from Wisconsin
In addition, the state Department of Agriculture, Trade and Consumer Protection created in 1983 "Something Special from Wisconsin," a program designed to promote Wisconsin-made products with a logo that has become widely recognizable at grocery stores, retail outlets, farmers' markets and restaurants throughout the state.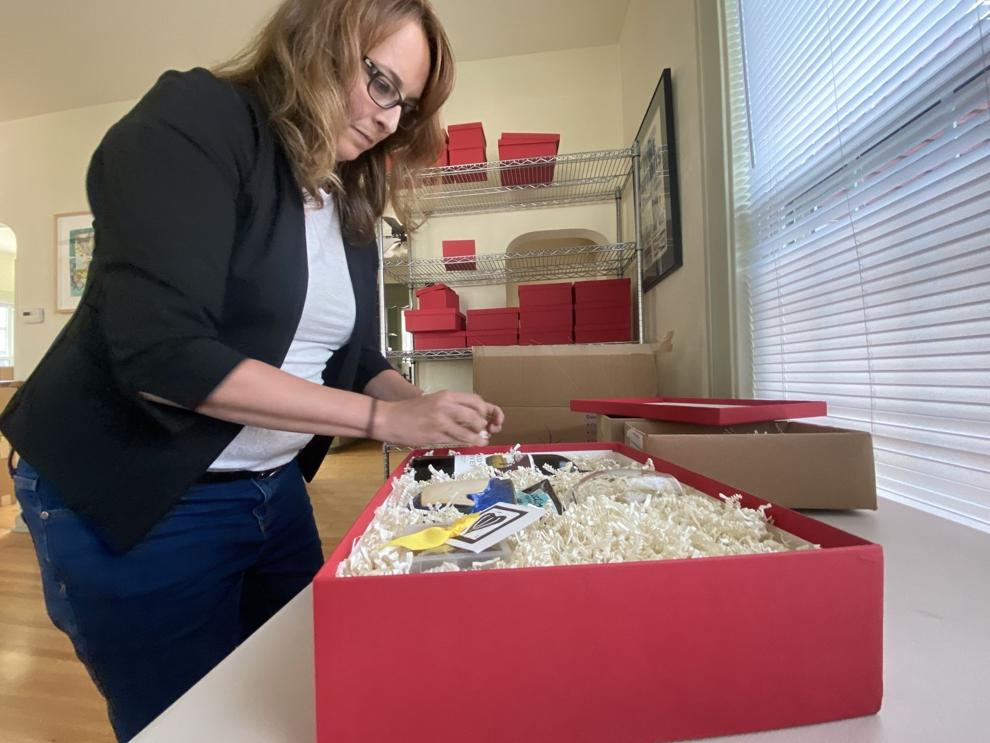 The logo can be used by any sized business that has a product or service in which at least 50% of its value is attributable to Wisconsin ingredients, production or processing activities.
"Products showcasing the logo enjoy a strong competitive edge with consumers," according to DATCP's website. "Surveys indicate that over 70% of Wisconsin consumers are more likely to purchase a commodity made or grown in Wisconsin than one from outside the state."
WiscoBoxes' business model allows customers to make their own boxes that come in three sizes or choose pre-made boxes that primarily range from $48 to $125 each and have themes like wine, chocolate and coffee; cheese and chocolate; supper clubs and bloody marys.
One box is geared toward men and includes aftershave from American Provenance in Barneveld, soap from Jangle in downtown Mount Horeb and a money clip crafted by Erin Bowe Studios in Madison. Another is for new moms and includes baby powder, diaper rash cream, soap, a baby beanie and coffee, all sourced from Wisconsin companies.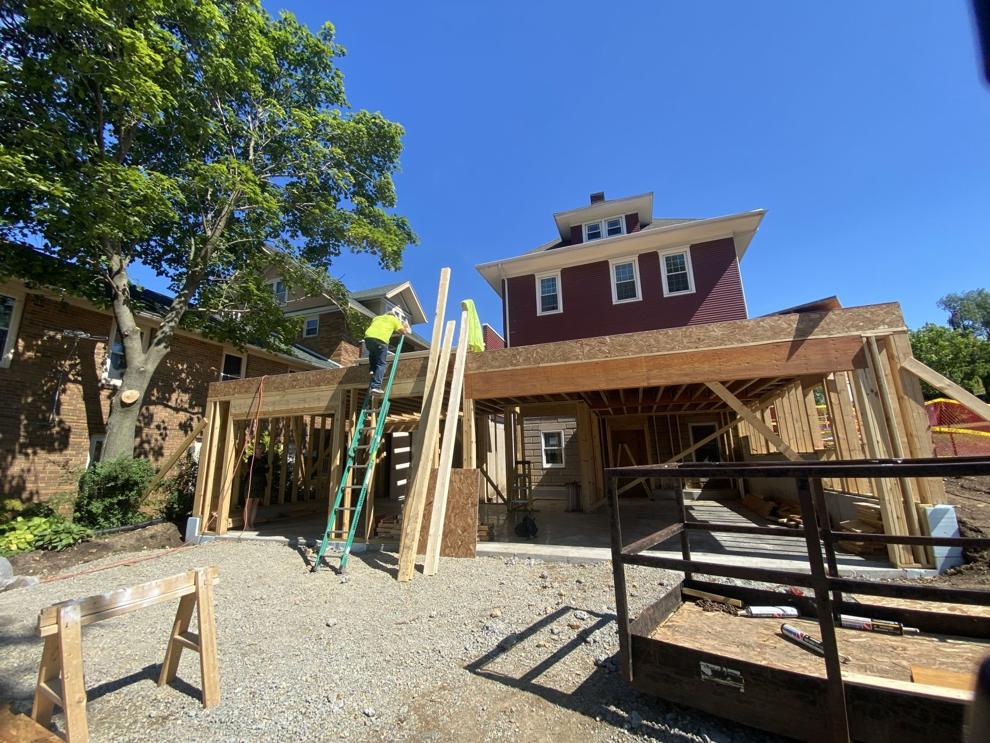 The Wisconsin sampler includes a bottle of Botham wine, sausage from Usinger's in Milwaukee, espresso-infused maple syrup from Tapped in northern Wisconsin and a beeswax candle from Gentle Breeze Honey in Mount Horeb.
WiscoBoxes' business surged in spring 2020 with Mother's Day, Father's Day and graduation gifts as the pandemic locked shoppers down at home. But now, 80% of the company's business is coming from corporations.
"Over the holidays our growth just exploded," said Lisa Henbrook, WiscoBoxes markets and solutions developer. "They really wanted to encourage their workers who were working from home and working through all of the challenges of it. A lot of them were sending thank-you's and that type of thing. We have such a good range of budgets for our boxes and you can also customize stuff that we were able to tailor that to each businesses' price range and each person's needs."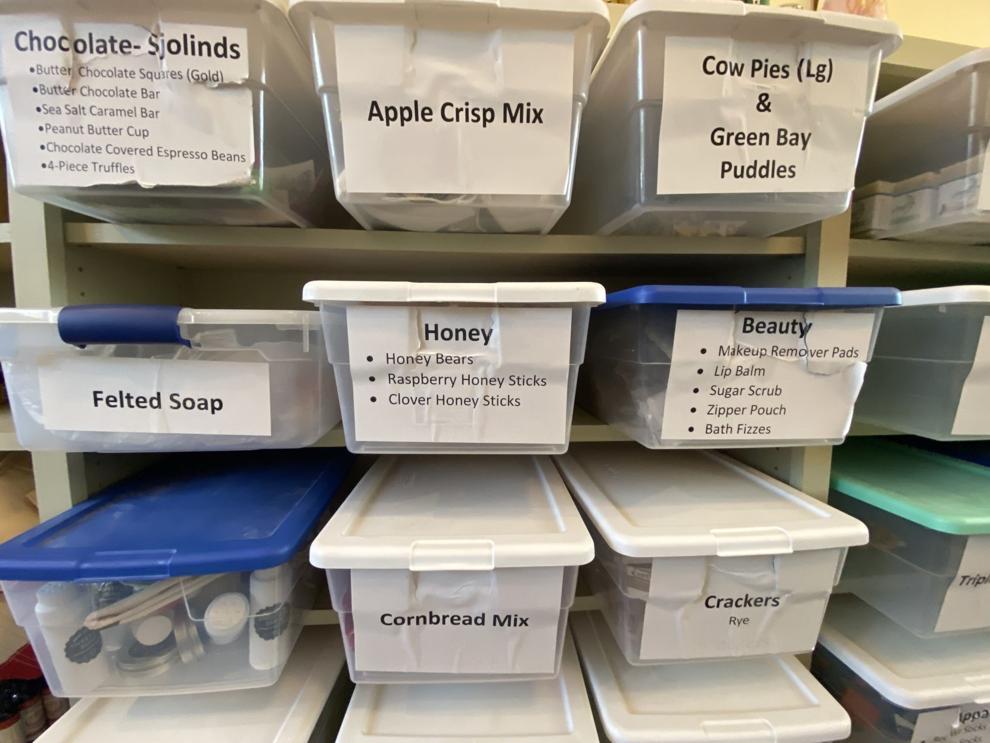 What makes Wisconsin
Botham and Henbrook looked at virtually every available space in Mount Horeb including the former police station where Botham is storing extra boxes, but ultimately settled on expanding the existing space. The company is strictly an online business and despite its downtown location, does not have a brick-and-mortar retail store.
The duo is always in search of new products to add to the mix and is trying to cast a wider net across the state. WiscoBoxes has wood items from Eau Claire and Chippewa Falls and chocolate from Washburn but wants to further grow the offerings from the North Woods in an effort to more fully take advantage of the creativeness within the state's boundaries.
"We've tried really hard to balance between small vendors and iconic vendors," Botham said. "If you're going to represent the state of Wisconsin in a box in a gift you have to embrace the icons as well as the artisans. It truly is a balance of what makes Wisconsin, Wisconsin."