From the first Riverside Center building built as Logistics Health Inc.'s corporate center to the new Belle Square project, the Don and Roxanne Weber family has driven employment and population growth in downtown La Crosse.
LHI founder and CEO Don Weber said his family so far has made more than $220 million in investments in downtown La Crosse.
And that doesn't include the approximately 600-space municipal parking ramp that The Weber Group is building on the former Collins Outdoor Advertising property at Third and Vine streets. Expected to be completed in September, the estimated $17.4 million ramp will include first-floor retail space along Third Street.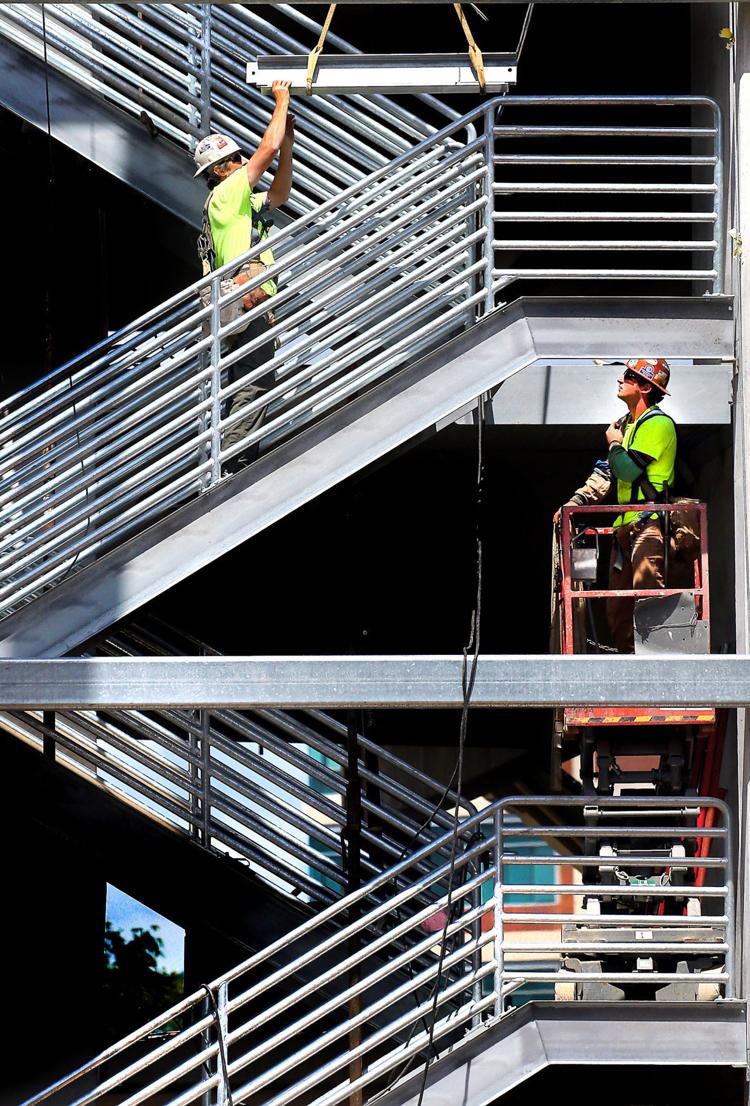 The Webers will sell the ramp portion of the development to the city.
Part of the retail space, which occupies about a third of the six-story ramp's first floor, is one possible location for La Crosse Distilling Co., the craft distillery that son Nick Weber and a few partners plan to open by next summer.
The distillery could make such spirits as bourbons, other whiskeys, gins and vodkas, Nick Weber said. "We're working with regional farmers using organic heirloom grains" to make those products, he said.
Nick Weber, who oversees the family's real estate holdings, said the Weber family also plans to open a new eatery by next summer in part of the first-floor retail space at Belle Square. "It will be kind of a New York deli/higher-end butcher shop with dry-aged and cured meats," he said. A name for the business hasn't been chosen yet.
Belle Square, a $68 million development the Webers built on a former county parking lot, is a mix of office, retail and apartment space. An Associated Bank branch, Cowgill Dental office and Mayo Clinic Health System-Franciscan Healthcare clinic already have opened on the first floor. A Weber-owned wellness center also is planned on that floor, for people who work or live in Belle Square.
Gundersen Health System plans to have about 90 employees in its human resources, legal and related departments in Belle Square office space this fall, and LHI also will occupy some of the office space.
By this time next year, Nick Weber predicted, about 900 people will be working in Belle Square, and about 250 people will be living in apartments there.
LHI, still headed by Don Weber, began as an outgrowth of National Health Screenings Inc., which began in 1987 in La Crosse. It has been known as Logistics Health since 1999 and provides a variety of occupational health and medical, dental and behavioral programs to commercial and government clients.
You have free articles remaining.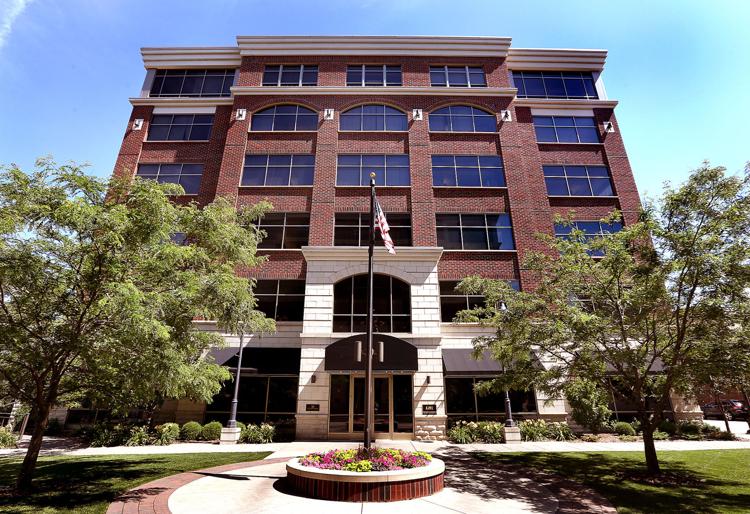 The Weber family built its first Riverside Center building as LHI's corporate center. It and the Weber-owned Waterfront Restaurant and Tavern on part of the building's first floor opened in 2006.
That was followed by two more Riverside Center office buildings.
OptumHealth, part of health care giant UnitedHealth Group of Minnetonka, Minn., bought LHI in 2011 and bought the three Riverside Center buildings in 2014.
Today, Don Weber said, the Riverside Center campus houses more than 2,050 workers. They are employed by LHI, SAP, Kaplan Professional and Weber businesses such as the Waterfront Restaurant, Riverside Corporate Wellness LLC and River Rocks Coffee.
LHI has about 1,500 employees in downtown La Crosse and is expected to have about 2,000 there by the end of this year because of new contracts with the U.S. Department of Veterans Affairs, Don Weber said.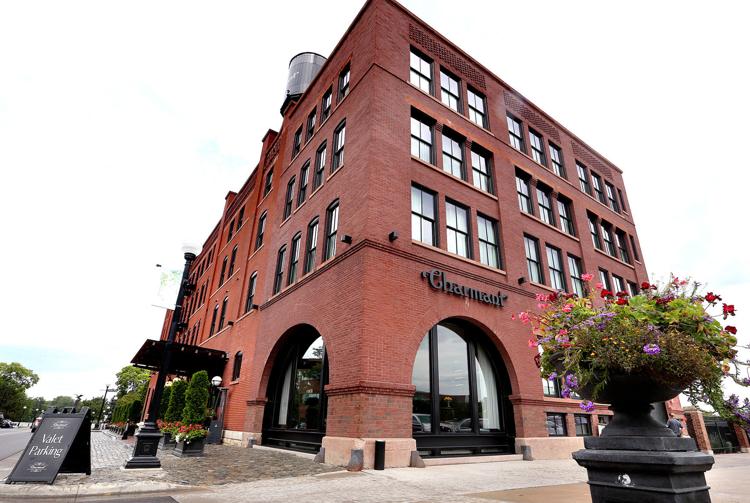 The Webers also have opened two new hotels downtown in the past two years. The Charmant Hotel, a 67-room boutique hotel, opened in September 2015 in the former Joseph B. Funke Candy Co. factory at 101 State St. And the Webers opened their 107-room Home2 Suites by Hilton La Crosse hotel at 210 Jay St. in July 2016.
The two hotels together have about 150 employees.
The Weber family also was very involved in the creation of the downtown Weber Center for the Performing Arts theater, which opened in 2013 and is used by La Crosse Community Theatre and Viterbo University productions. The family donated the land and some of the money in the fundraising campaign for its construction.
"I appreciate how much they've done for the downtown," Robin Moses, executive director of Downtown Mainstreet Inc., said of the Weber family. The Webers have "absolutely" been a major factor in downtown residential and job growth, she said.
"We as a community have a lot to appreciate them for," Moses said. "For the confidence they have in the community and the investments they have made. Their investments downtown have created confidence that has spurred other people to improve their properties and make their own investments."
"That's what excites me," Don Weber said of the new jobs that have resulted from LHI's growth and his family's investments downtown.
"These are people starting their careers here, moving here from other places," Weber said. The projects also have resulted in major increases in tax base, he said.
He credits former DMI executive director Bud Miyamoto and former La Crosse Mayor John Medinger with talking him into building his LHI corporate center downtown, rather than at a site Weber already owned in Onalaska.