Torrie Spath-Berg is getting ready to graduate from Chippewa Falls High School on Friday. But it's taken a lot of work for the 18-year-old to get here. In 2019, Torrie survived a car accident that claimed the life of her 34-year-old mother, Kayla (Spath) Berg.
"It was right before I started high school and we got into an accident in Eau Claire," she said. "I had broken bones pretty much all along the right side of my face and a severe concussion. The recovery process was a couple surgeries, I think," Torrie said.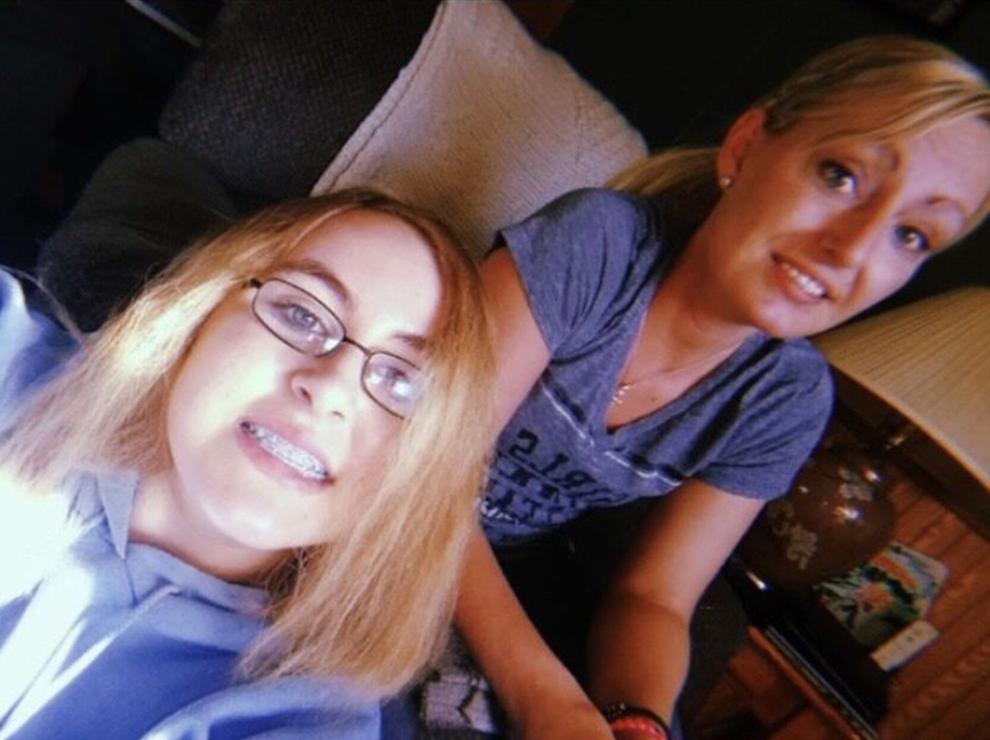 Torrie doesn't remember much from when she was hospitalized, but she does recall having to go to therapy and physical therapy once she was on her feet.
Torrie said despite the loss of her mom, her freshman year was a great time — but "I did a lot of growing up that year, for sure. I learned so much."
The car accident, and her mother's death, happened seven months before COVID-19 hit.
Torrie belongs to a generation that spent about half its high school days confined to home while the pandemic raged and learning went online.
Though Torrie said she didn't participate in many school activities during her four years of high school, she still managed to make friends.
"Freshman year I definitely lived life to the fullest. I went to everything," she said. "But I think after what I went through with COVID and everything, it was kind of just more, 'I'm just gonna go to school, do the school stuff. Then do whatever in my free time.'"
Laney Rands, another Chippewa Falls High School senior about to graduate, said she and Torrie have a special friendship that dates back to elementary school.
"We've been friends for a long time," Rands said. "I remember hearing about the accident from my mom, who picked me up from middle school. I remember I was trying to get a hold of Torrie, like I was texting her and she wasn't getting back to me. Then my mom had told me what happened and I was like, 'Oh my god.'"
Rands said she is 100% certain she and Torrie will remain friends for decades to come.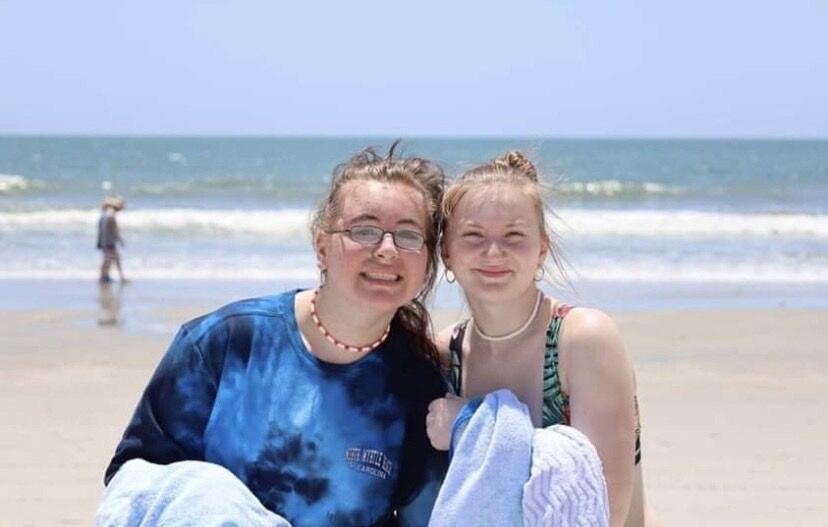 "I feel like we've been doing a lot of things together and I feel like we're both stubborn. So it's kind of like even if something happened, like a fight, we'll get over it and we'll move on," Rands said.
Despite her friendships with fellow students like Rands, Torrie said feels she often has had better relationships with teachers than peers.
"I feel like I related to them a lot more. I got along with them better," she said. "Maybe it's just because I'm older and I take on a lot of responsibility."
One of those teachers, American government and social studies teacher John Kinville, used to live next door to Torrie and her family.
Kayla (Spath) Berg, Torrie's mom, was a student of Kinville's the first year he worked as a teacher. Kayla was a Chippewa Falls graduate in 2003.
"So I had Torrie's mom for what I want to say was Wisconsin history. And her mom was just kind of a cool, cool young lady. I mean, she was just vibrant, full of life, not afraid to ask questions or to make a comment. I got along with Torrie's mom really, really well," Kinville said. "We all ended up living next door to each other in Lafayette."
Kinville said he first met Torrie when she was born.
"I kind of watched Torrie grow up from a neighbor's standpoint and was always just impressed with who she was as a young lady," Kinville said.
Kinville said that sometimes when a tragedy hits a child, the aftermath can go in numerous directions and a lot of those directions aren't positive, because of trauma.
However, during her freshman year, Torrie approached Kinville to introduce herself. The two hadn't been neighbors in many years.
"Here was this young lady who was somebody who had witnessed this tragedy firsthand, being in the vehicle. She sustained injuries herself. She had so many reasons to be mad at the world, to be frustrated, to check out (and) to possibly go down the wrong path," Kinville said. "I was blown away. It felt like, well of course this is Torrie — an older version of the young, little girl that I knew. I was just so grateful, thankful and proud that she was living her best life."
Torrie said she's worked diligently to be there for her two younger siblings, Jakob and Kaitlyn. She began to take up more responsibilities at home after her mother passed, she said.
"I'm older. I feel like I have to take on more of a parental role with them because they don't have our mom anymore. So I kind of have to take on that role to help out," she said.
Torrie said that acting in a parental/sibling role can be difficult especially when her siblings act out.
"They'll say something or just be rude, and it's like, OK, how do you fix it? And I feel like that's a reason I would love to go into teaching because I already know how to deal with them," she said.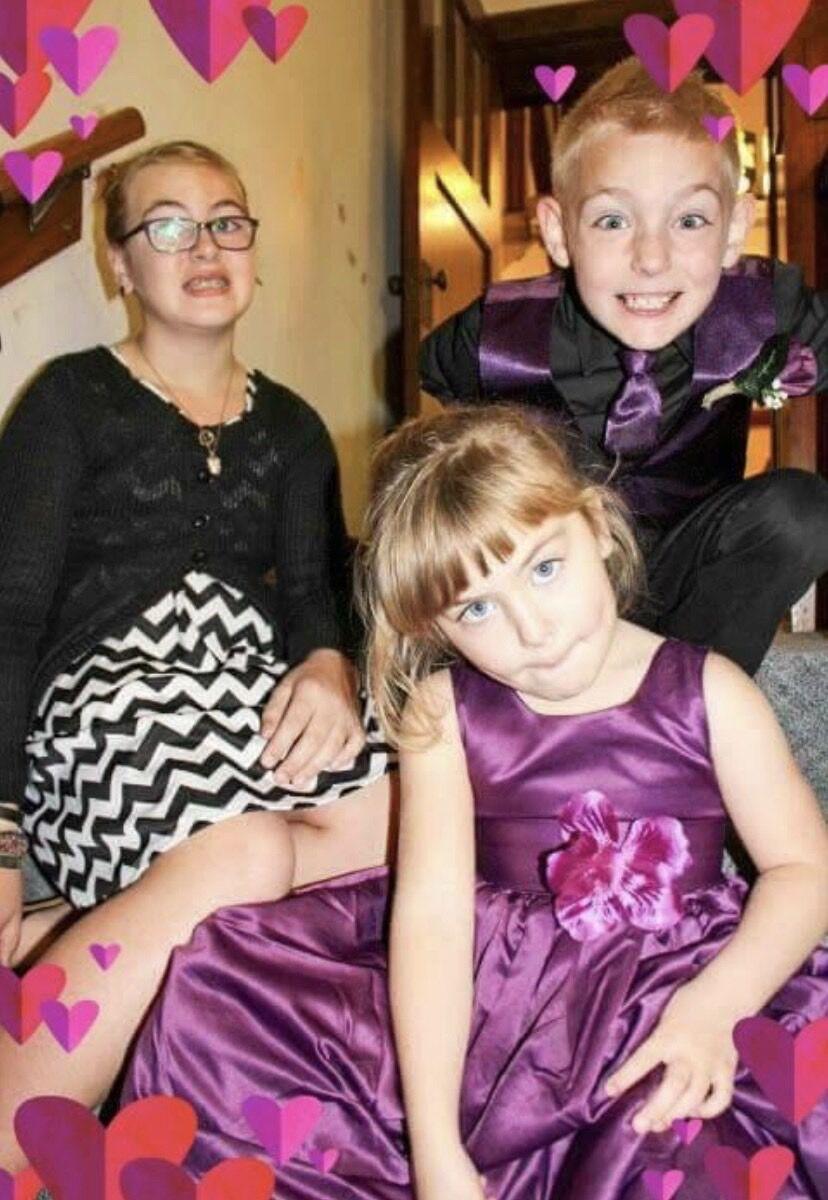 Torrie said that she's thinking about taking a gap year before college but she's interested in pursuing teaching or writing, or both.
But for the people who know Torrie, Friday's graduation means the world because she never gave up and never lost her personal compass, Kinville said.
"She treats everybody like they matter. She's just very mature beyond her years," Kinville said. "She was dealt some very serious blows and she realizes just how precious and wonderful that this world can be, despite its challenges. And she's one of my heroes."