On Feb. 16, Wisconsin voters will narrow a race for state superintendent down to just two candidates, and among those is a local educator.
Troy Gunderson, a longtime local educator and former superintendent of West Salem and Gale-Ettrick Trempealeau schools, launched his campaign last August.
Gunderson is competing against six other candidates for the four-year term; only two will advance to the general April 6 election.
The Tribune sent the local candidate a list of questions on a range of education topics. Read his answers below:
---
Why are you running for state superintendent?I entered the race for State Superintendent of Public Instruction for the purpose of giving back. I am a fifth generation Wisconsinite and the product of an outstanding education offered by the great folks at the School District of Colfax. My wife, mother and father-in-law all enjoyed successful careers as teachers in Wisconsin. Every opportunity afforded to me in my lifetime is somehow connected to public education. This includes my career as a teacher, coach, principal, and superintendent in the school districts of Melrose-Mindoro, Princeton, Gale-Ettrick-Trempealeau and West Salem. Ensuring these opportunities are provided for generations to come regardless of factors like race, gender, ethnicity, family income and zip code serve as my daily motivation. Finally, all elections are about timing. The voters choose the person most needed at the time. I believe my experience, passion, vision, servant leadership and unbridled love for this entire state make this the time for someone like me.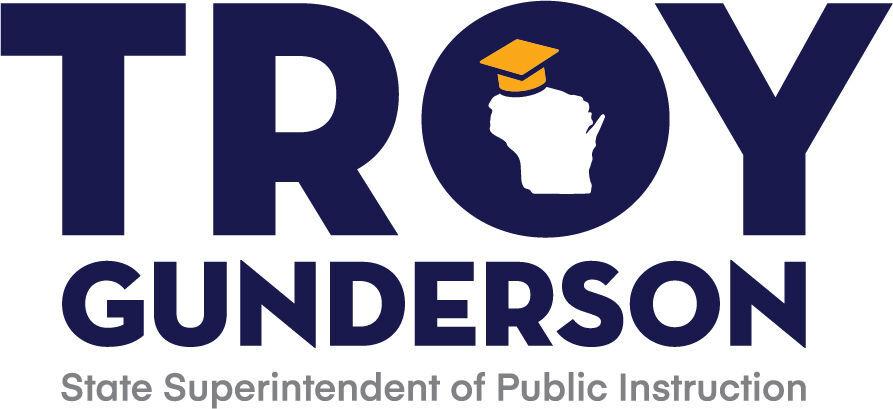 I offer a platform of Leaders Ready to Lead, Students Ready to Learn and Teachers Ready to Teach to produce Future Ready Graduates. We need leadership to create a unified vision for public education in Wisconsin. Our students and their families need expanded and equal opportunities for success. We must invest in the teaching profession to attract, retain and support our teachers and this great profession. That accomplished, we will produce graduates who are college, career and life ready to become productive citizens of Wisconsin. Public education is our collective commitment to the common good. It is time for a leader who can unite the state in service to all children.
---
Aside from the pandemic, what is the top issue facing our schools today?
I believe the most pressing issue in our state is the impact of equity on student achievement. Addressing both achievement and equity begins with "Students Ready to Learn." I believe the most impactful investments of our resources is in serving our youngest children and their families. My platform calls for universal full-day kindergarten for all 4-year old children, access to school program for all 3-year old children, and programming to allow school districts to facilitate daycare options in their respective communities. I also believe we must remove the systemic inequities in our finance system and assume a leadership role in a statewide discuss and reckoning on race. The inequities resulting from finance, race, economic standing and zip code in our state continue to widen and to diminish opportunities for achievement. We must do better.
Research indicates the number one predictor of a child's success in school is the skill set of their teacher. My platform of "Teachers Ready to Teach" commits to the notion of teaching as a profession, the need to recruit the next generation of teacher and the need to support teachers with effective professional development and a world-class curriculum. I advocate for stronger use of our CESA to ensure a more consistent approach to curriculum and instruction along with a statewide focus on culturally responsive teaching.
I believe the best strategic approach to improved statewide achievement and equity of opportunity is to focus on producing Future Ready Graduates. I am a strong supporter of the Redefining Ready model to assess the career, college and life readiness of our graduates. Using this model to define large strategic goals allows the state, CESA and each district to align their work and their benchmarks to meeting this challenge. I believe our k-8 approach to assessment must become more formative in nature to better align our work with producing future-ready graduates.
Finally, my vision for the Department of Public Instruction is one of servant leadership. We simply ask the fundamental question, "Do our schools become healthier, wiser, freer, and more autonomous while being served?" I recently visited more than 70 school districts across our state. From Superior to Milwaukee, school districts across our state clamor for leadership. The first pillar of my campaign platform is "Leaders Ready to Lead." It calls for the creation of a vision for the future of public education in Wisconsin. A vision of statewide success that requires each school district to understand and respect the work of others in order to create the collaboration and synergy necessary for improvement. We can do this, Wisconsin!
---
How would you plan to help schools reopen and stay open safely amid the pandemic, and how does the vaccination process apply to that?
The areas identified in my platform including Leaders Ready to Lead, Students Ready to Learn and Teachers Ready to Teach help guide a response to the many issues exposed by the COVID-19 pandemic.
First, COVID-19 offers the opportunity for leadership. We need Leaders Ready to Lead. Data collected from across the nation indicates that most children can return to school safely if appropriate protocols are followed. Key factors in determining if a particular school can open are virus levels in the community, the ability to social distance, and the mechanical capability insert fresh air in school buildings. The ability to meet these standards can vary greatly between school districts. The State Superintendent of Public Instruction and the Department of Public Instruction should play a prominent role by offering more definitive guidelines and expectations for the return to school. Our school districts, school boards, administrators, teachers, and parents are thirsty for someone who is ready to lead.
Ensuring that our students are ready to learn and our teachers are ready to teach in a post COVID-19 environment requires a safe and healthy teaching and learning environment. If I am elected as your next state superintendent, I will begin working with the Department of Public Instruction and Health Department immediately following the election in April. We will review current data available regarding the safety of the various teaching and learning models across the state. I will direct the team to update protocols and recommendations for summer school and to begin work on an updated document for the opening of schools in September.
Like all industries across our state, the pandemic is impacting employees. Whether you are an exhausted medical worker or an unemployed restaurant worker, the pandemic has dramatically altered your workplace. Reconnecting with teachers to ensure they are "ready to teach" is a precursor to success.
Teachers, principals and support employees who interact with children on a daily basis are the backbone of our industry — they need access to vaccinations now! Critical to our long-term success will be working with our teachers to assess what they learned while working remotely, to address their post-pandemic social and emotional needs, and collaborating with them in creating a new workplace environment that will better serve our children and families. Reengaging our workforce with a focus on both safety and student achievement is critical. Our teachers must be "ready to teach."
The pandemic has impacted our lives in so many ways. It has laid bare the inequities in our system and further widened the many opportunity gaps. I believe we must do all we can to return our students to school as soon as possible to complete the current year all while preparing our public schools for a prominent role in leading Wisconsin forward.
---
How would you plan to keep the job of state superintendent from becoming political in the hyper-partisan climate the state is currently in?
The ability to influence the politics of the legislature and the governor is a critical part of serving as the State Superintendent of Public Instruction. Twenty-five years of working in a politically conservative school district taught me a great deal about patience and steady progress. The critical aspects to success in the politics of policy are the willingness to listen, and the need to establish a vision and set goals in preparation for advancing an agenda rather than simply defending the status quo.
I will work with our policy team and our CESA team to establish an inclusive legislative agenda. Fairly funding all schools to ensure we live up to our promise of a free and uniform education will be the foundation for all such policy discussion. I will focus on the process of relationship building and "seeking first to understand" as I approach the legislative process keeping the images of Wisconsin schools and school children front of mind. I will regularly remind myself that our legislators were elected to represent their respective districts in the lawmaking process and will not hesitate to remind them that I was elected by the entire state to advocate for all children and families including the ones that live in their home district.
The extreme partisanship in our state politics affects every part of our government. If elected I pledge to do my best to balance the need for policy debate and compromise with the inherent role of defending and promoting public education. I believe the answer lies in unifying the entire state around the belief that public education is our collective commitment to the common good. We must work together to serve all children. What happens in Milwaukee has to matter to those who live in La Crosse and vice versa. The current system divides our state by geography and ideology. We can do better.
---
Polls will open on Feb. 16 at 7 a.m. and close at 8 p.m., and all absentee ballots need to be returned to clerks by the time polls close. For more information on voting visit MyVote.wi.gov.