MADISON — The McDonell boys basketball team has a knack for overcoming deficits.
The Macks did so again in a 66-62 come-from-behind victory over Fall River on Friday morning in a Division 5 state semifinal matchup at the Kohl Center, advancing to Saturday's title game.
McDonell (29-1) overcame an early 11-point deficit, only to see Fall River battle back from an eight-point hole to take the lead late. But Aidan Misfeldt hit a 3-pointer with 24 seconds remaining to put the Macks up for good combined with a few stands on defense.
"I think the game summarized our season so far. Just being a really resilient group," McDonell coach Adam Schilling said. "We've had a couple games where we've got down early and we knew if we concentrate on the defensive end we were able to make some plays and get back into those types of games. Fall River had a very great team, and we were fortunate enough to make some stops when we needed to and also made some big shots at the end of the game to solidify everything for us."
McDonell trailed by as many as 16 points in a 68-66 win over Fall Creek on Feb. 14 and was behind by 13 in the second half before beating Solon Springs in overtime 58-56 in last Saturday's sectional championship. Misfeldt came through with several big shots in last weekend's win as he scored a game-high 24 points and did so again Friday with his 3 in the final minute to put his team up two.
"Honestly going into this game I was still nervous, but I just had all the confidence in the world and really I had confidence in myself but I think I had a lot more confidence in our team," Misfeldt said. "Knowing that when we're down we can bounce back like we just did. We've been in that situation plenty of times this year. I think that confidence in our team brought not just me but all of us to where we are today."
But after the 3, the Macks still had to hold off a hard-charging Pirates team. Cullen Rauls got an open look from the corner for the lead with 10 seconds to go, but it rimmed out. Eddie Mittermeyer corralled the rebound, but after a subsequent inbound pass the Pirates tied up Mittermeyer had had the possession arrow, giving Fall River one more chance. Fall River drew up an inbound play from under its own basket the team had worked on in practice but never used in a game, and the pass in from Shavlik Schultz went a little wide and Mittermeyer snagged it and was fouled before putting the game out of reach with two free throws with one second left.
Canan Huss led the Macks with 21 points, including 13 in the second half, and added 12 rebounds while overcoming early foul trouble.
"He's a load. At times we didn't have an answer for him," Fall River coach Arnie Oelke said of Huss. "I thought at times (Matthew) Miller did an outstanding job, but he was outmatched size wise a little bit. But he's an exceptional ball player at this level, and he gave us fits. Obviously their offense goes through him, and we could dig down on him some times and that left guys open for 3s and then they hit their 3s."
Mittermeyer had 19 points, Misfeldt had 12, including his big late 3, and Keagan Galvez scored 10 points in a balanced scoring effort.
Colin Vieth had 21 points for the Pirates (26-4), 17 in the first half as Fall River took a 32-25 lead into the locker room. Rauls (13 points) and Schultz (10) joined Vieth in double figures.
"We knew 24 (Vieth) and 3 (Rauls), they're both very good players and top scorers so we did try to concentrate on them," Schilling said. "Obviously they were still able to hit some big shots and do a good job for them, but we knew they had a lot of capable guys to score. I think they had four guys average in double figures so they had a really nice group, but I think you try to take away the other team's strengths as much as you can. That's what we tried to do today."
The Pirates owned a 36-32 advantage on points in the paint, but several misses close to the basket hurt in a four-point loss.
"I thought our kids played outstanding," Oelke said. "We missed our share of little bunny shots that if they drop, who knows where this game goes."
McDonell advances to Saturday morning's state championship game to face Wausau Newman at 11:05 a.m. after the Fighting Cardinals beat Royall 52-42 in the other semifinal. Wausau Newman (26-4) finished second to Auburndale in the Marawood North Conference standings and is at the WIAA state tournament for the first time in program history.
The Macks are in the Division 5 state title game for the fourth time since 2016, winning a championship that year to go with runner-up finishes in 2018 and 2021.
IN PHOTOS: McDonell boys basketball outlasts Fall River in Division 5 state semifinal 3-17-23
Division 5 boys basketball state semifinal: McDonell vs Fall River 3-17-23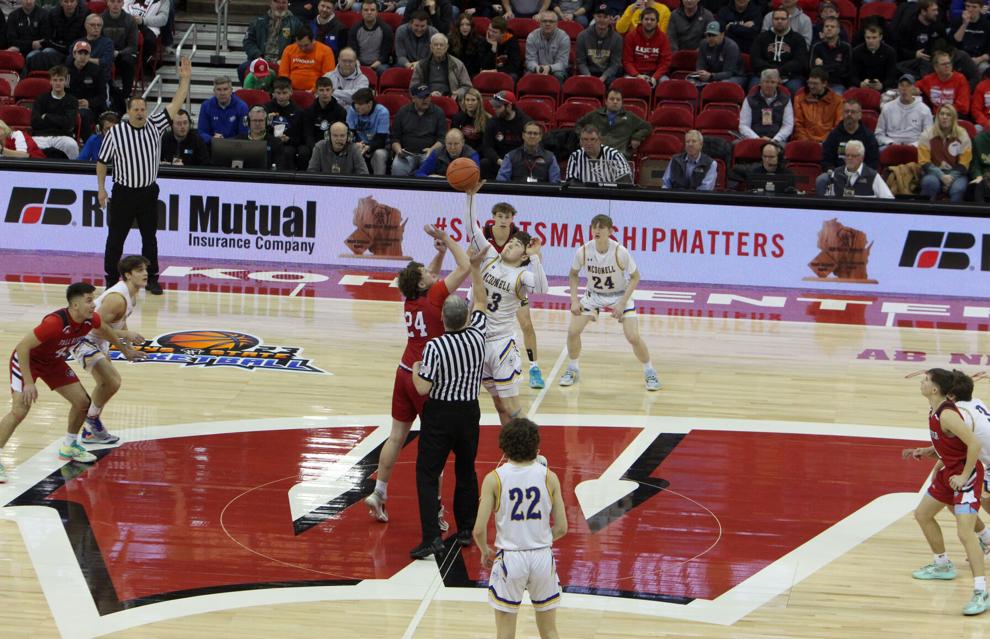 Division 5 boys basketball state semifinal: McDonell vs Fall River 3-17-23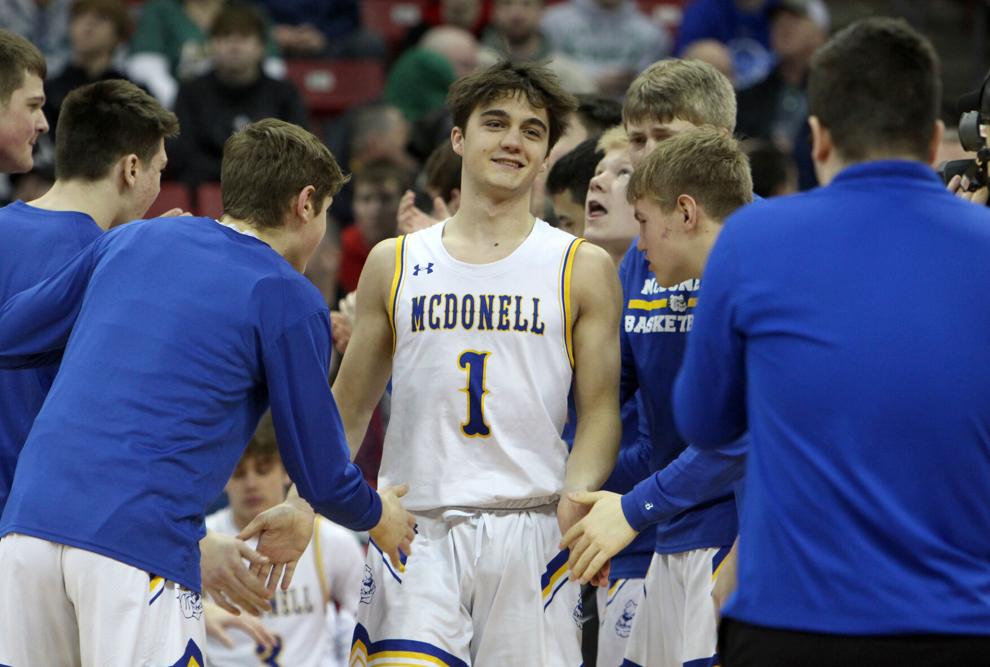 Division 5 boys basketball state semifinal: McDonell vs Fall River 3-17-23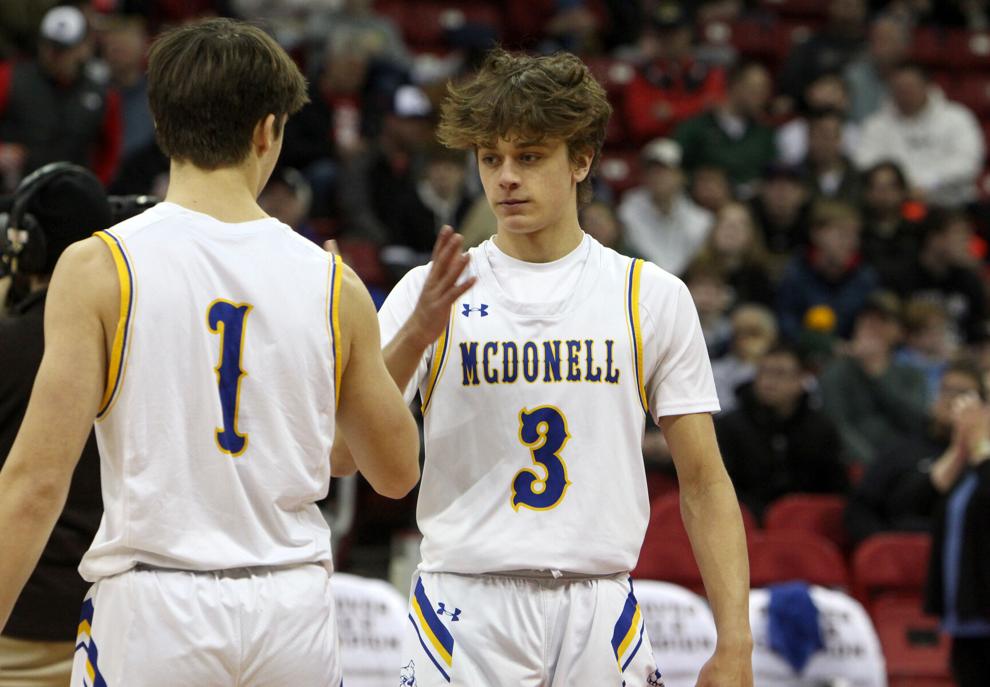 Division 5 boys basketball state semifinal: McDonell vs Fall River 3-17-23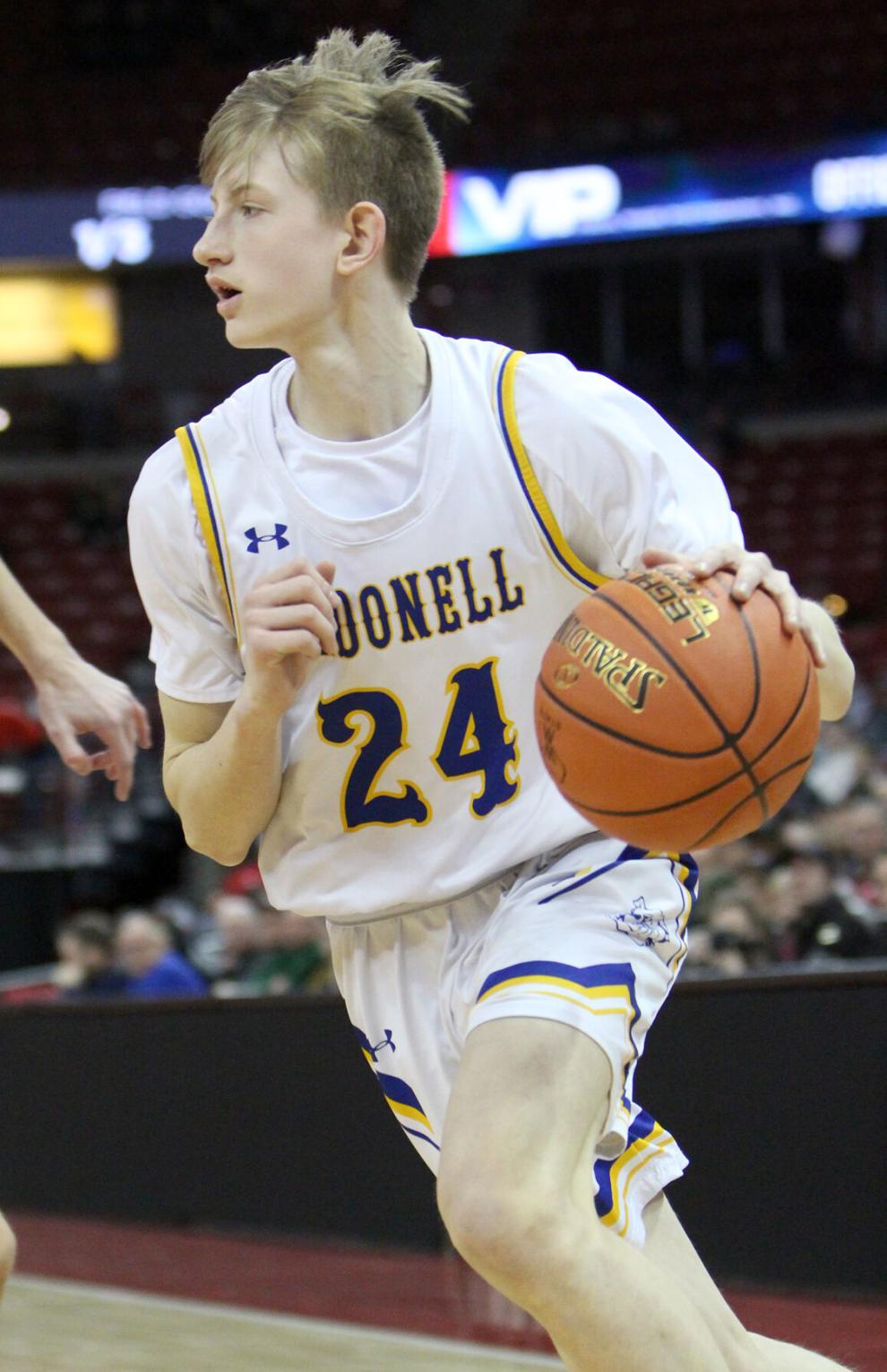 Division 5 boys basketball state semifinal: McDonell vs Fall River 3-17-23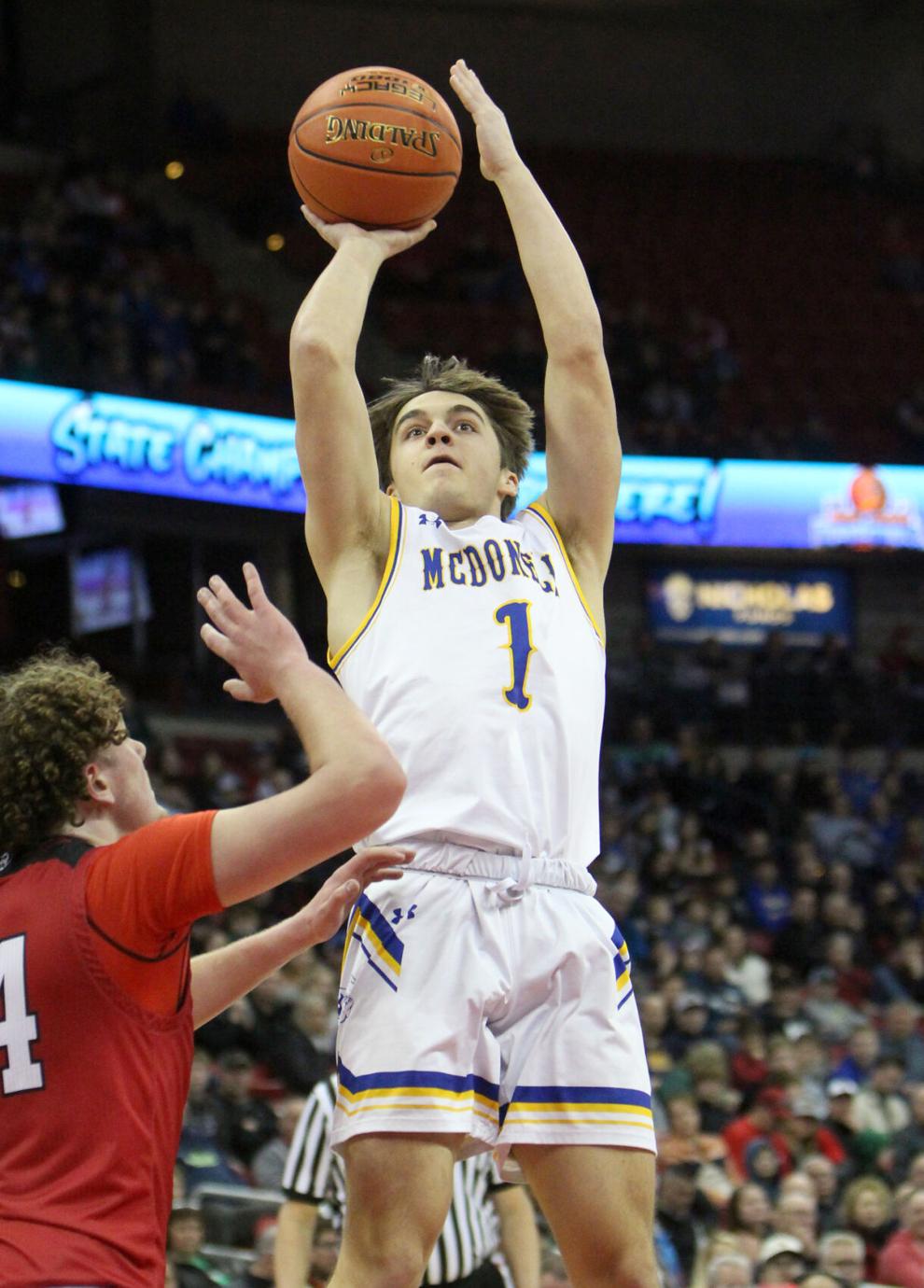 Division 5 boys basketball state semifinal: McDonell vs Fall River 3-17-23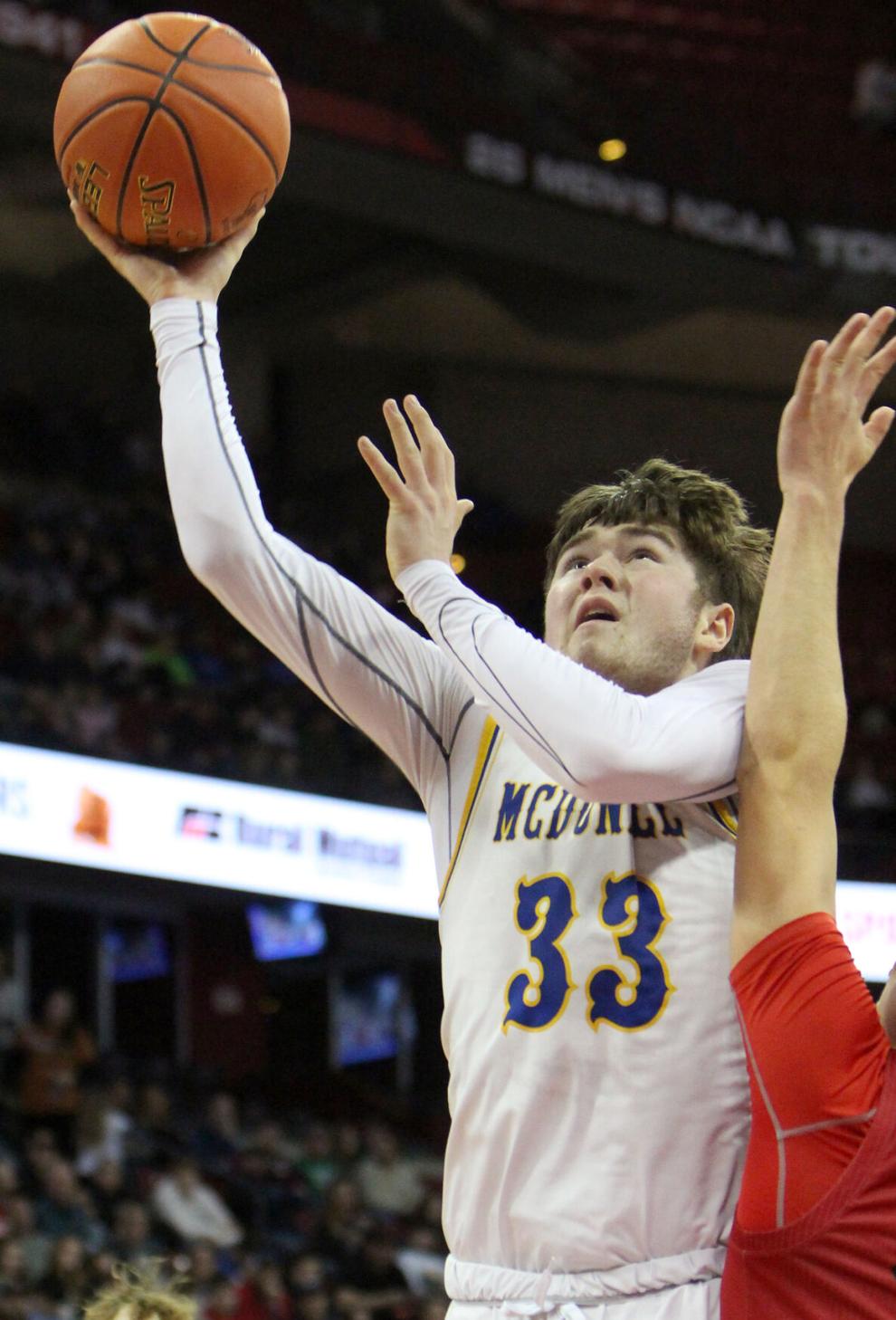 Division 5 boys basketball state semifinal: McDonell vs Fall River 3-17-23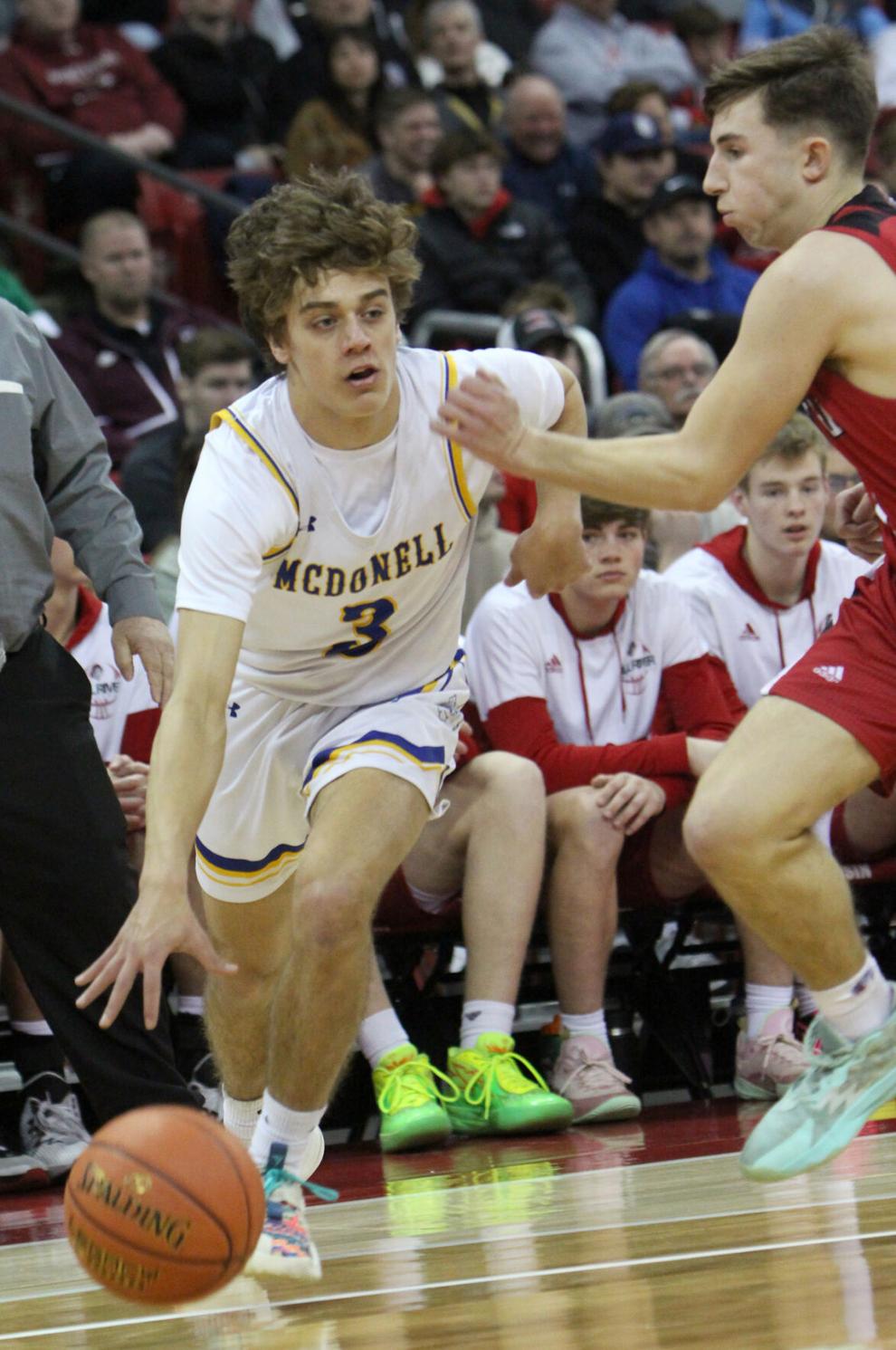 Division 5 boys basketball state semifinal: McDonell vs Fall River 3-17-23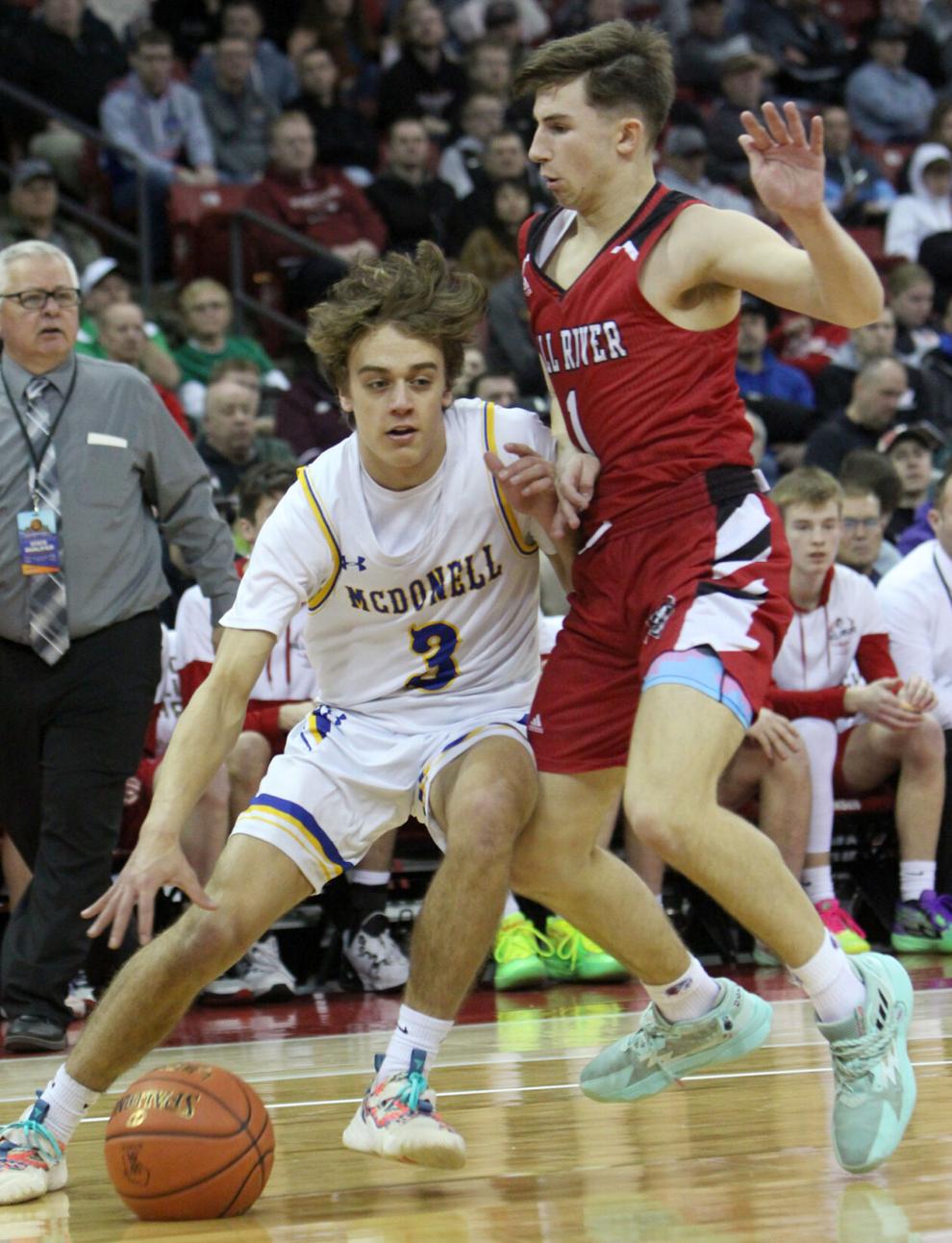 Division 5 boys basketball state semifinal: McDonell vs Fall River 3-17-23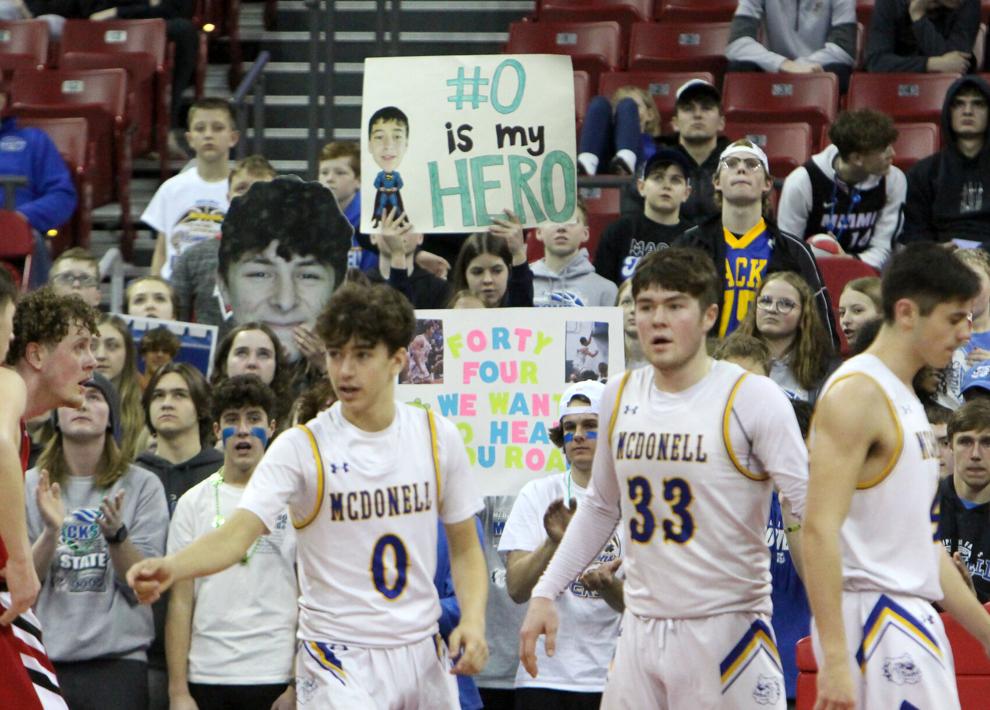 Division 5 boys basketball state semifinal: McDonell vs Fall River 3-17-23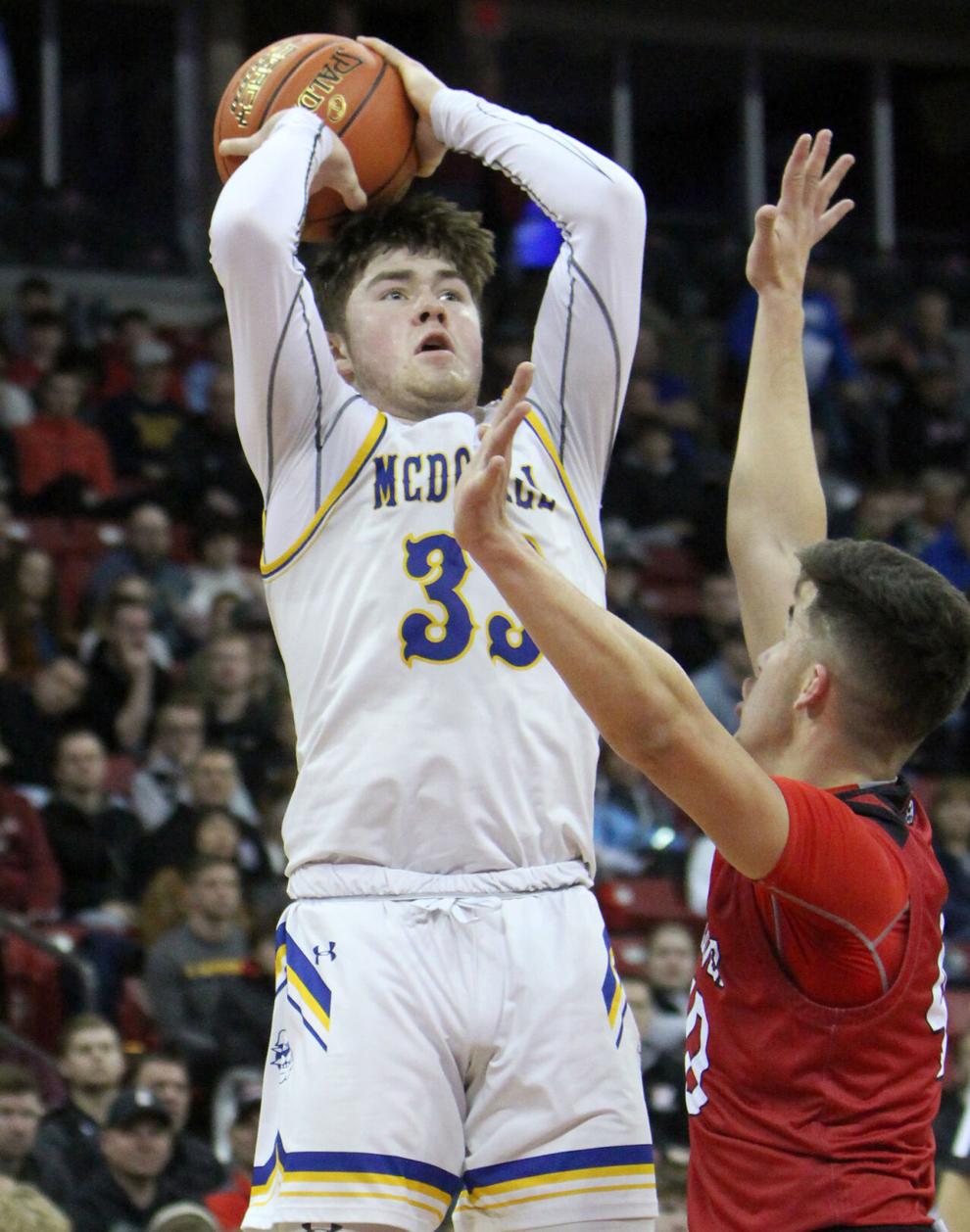 Division 5 boys basketball state semifinal: McDonell vs Fall River 3-17-23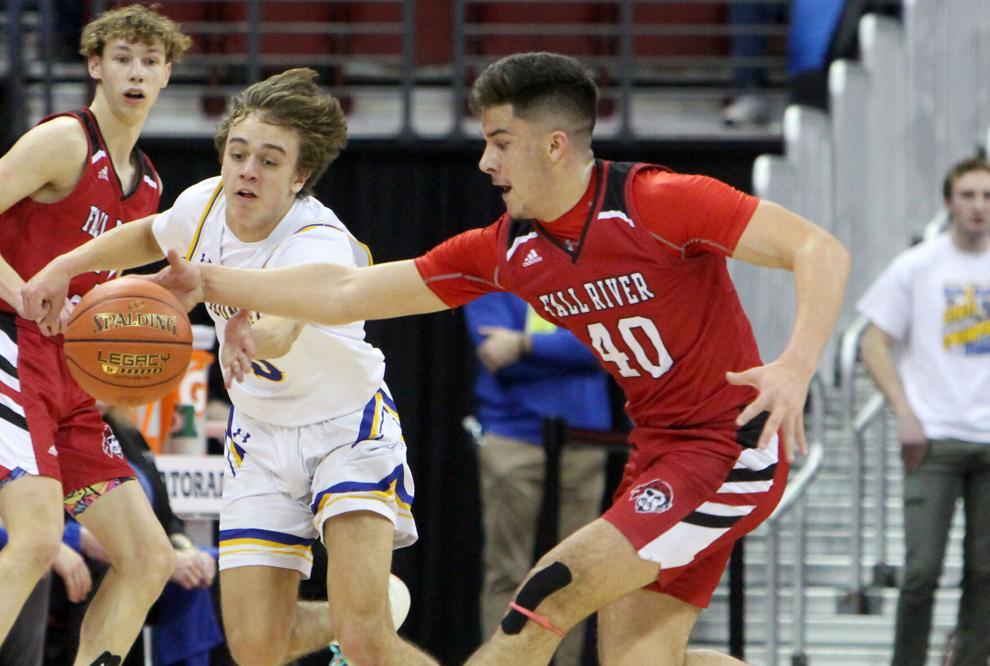 Division 5 boys basketball state semifinal: McDonell vs Fall River 3-17-23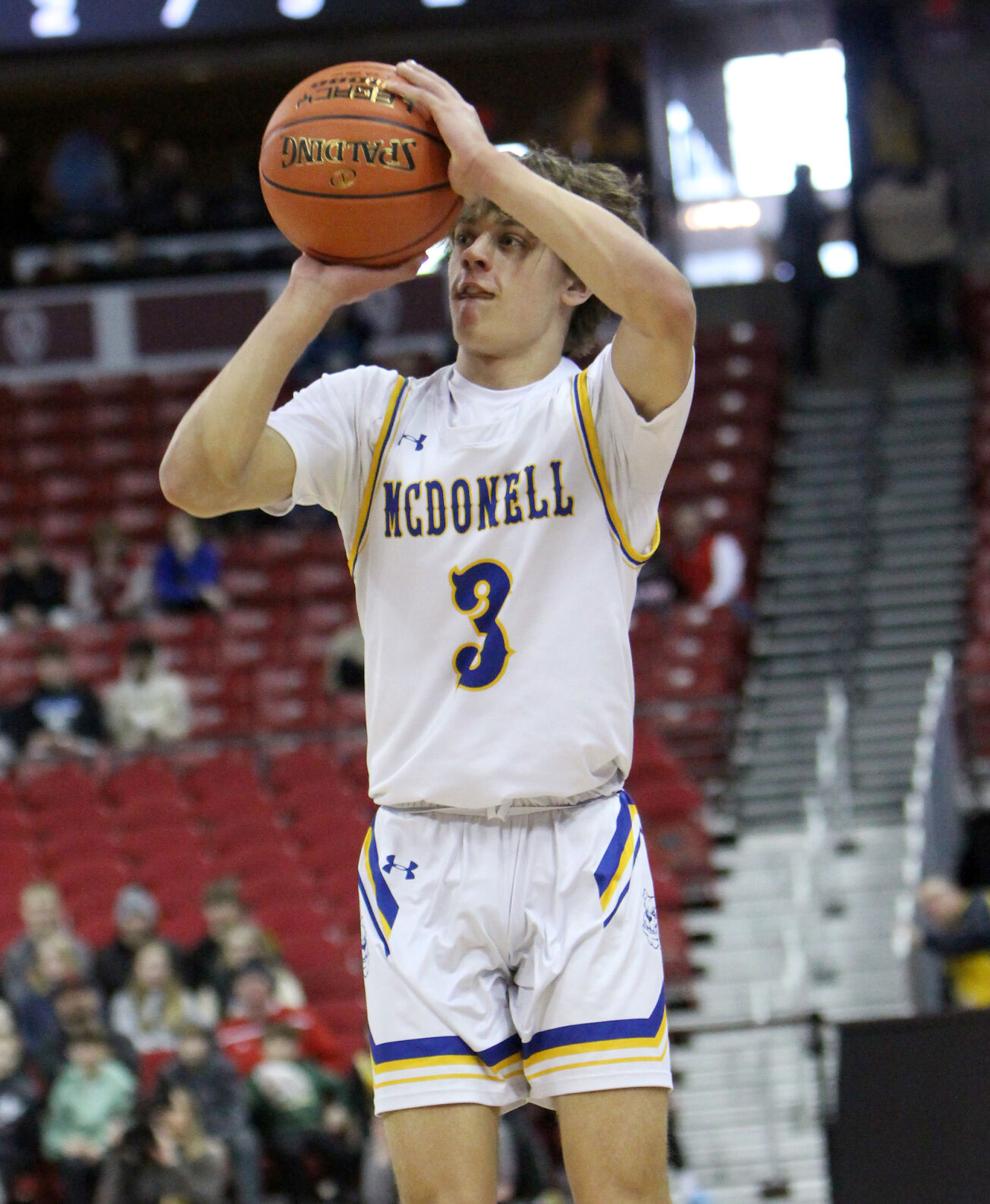 Division 5 boys basketball state semifinal: McDonell vs Fall River 3-17-23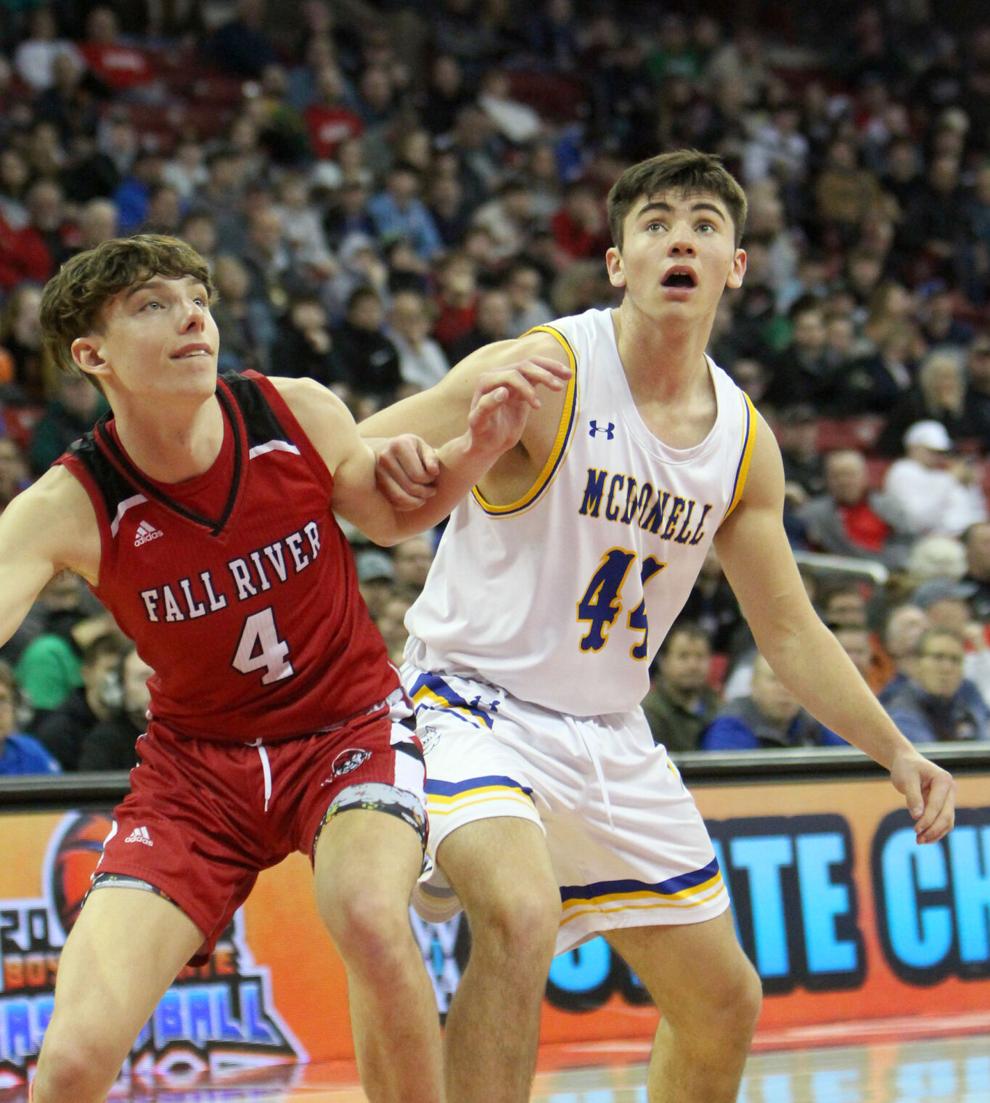 Division 5 boys basketball state semifinal: McDonell vs Fall River 3-17-23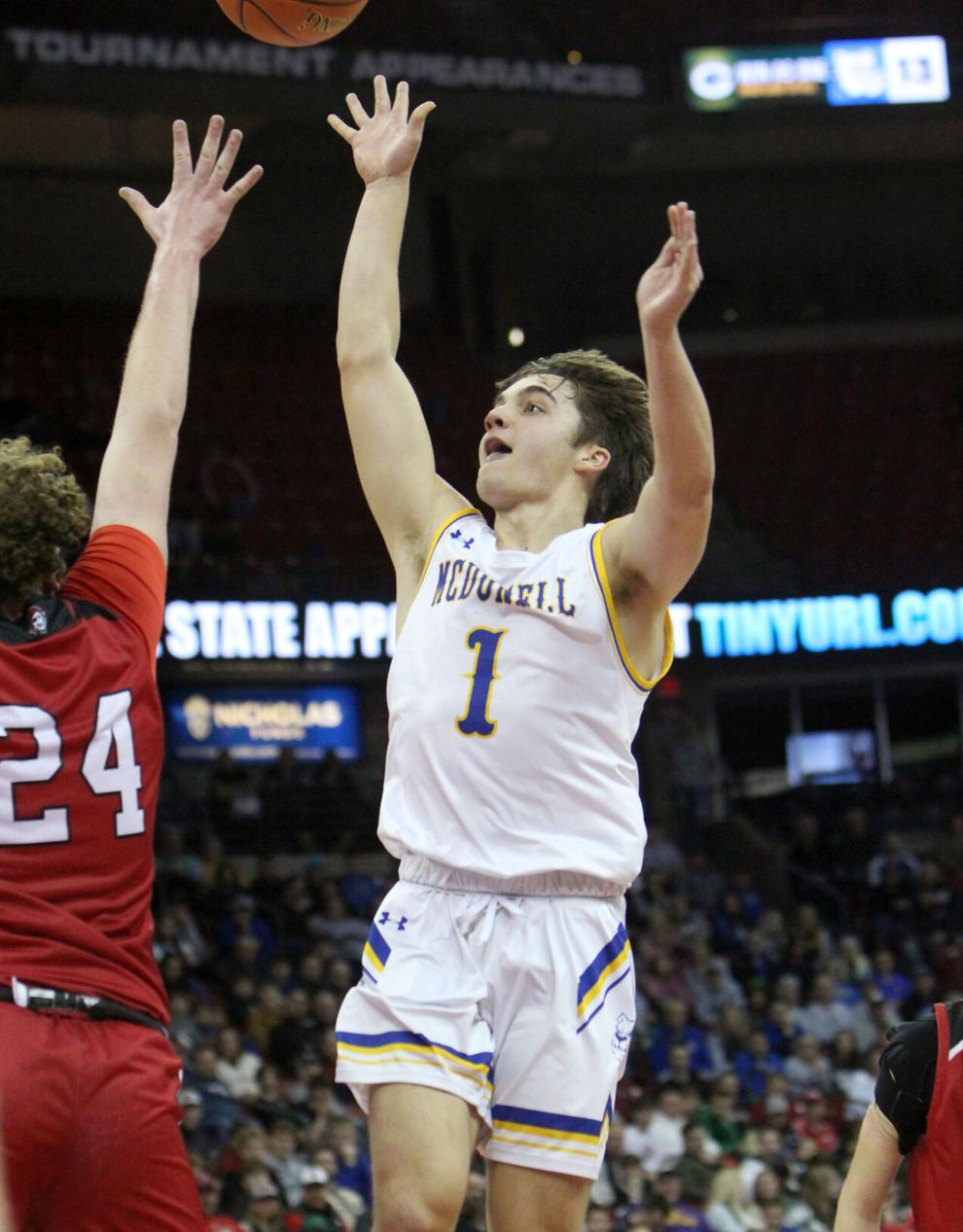 Division 5 boys basketball state semifinal: McDonell vs Fall River 3-17-23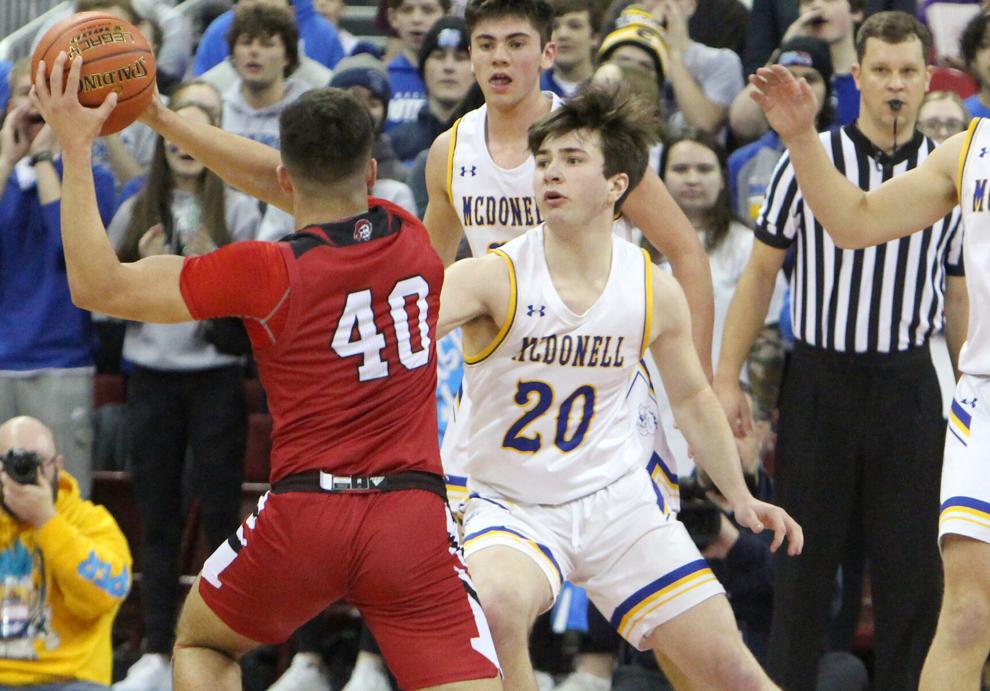 Division 5 boys basketball state semifinal: McDonell vs Fall River 3-17-23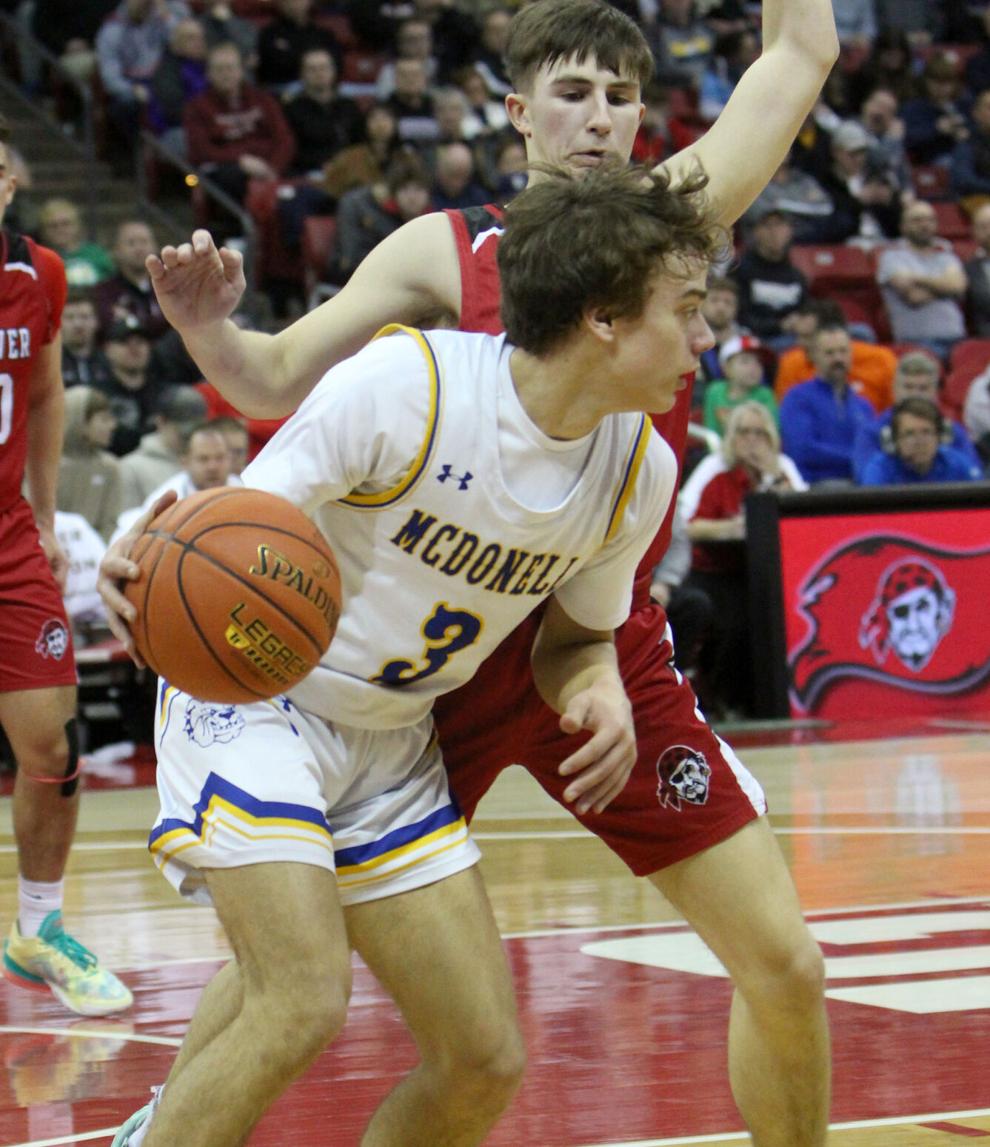 Division 5 boys basketball state semifinal: McDonell vs Fall River 3-17-23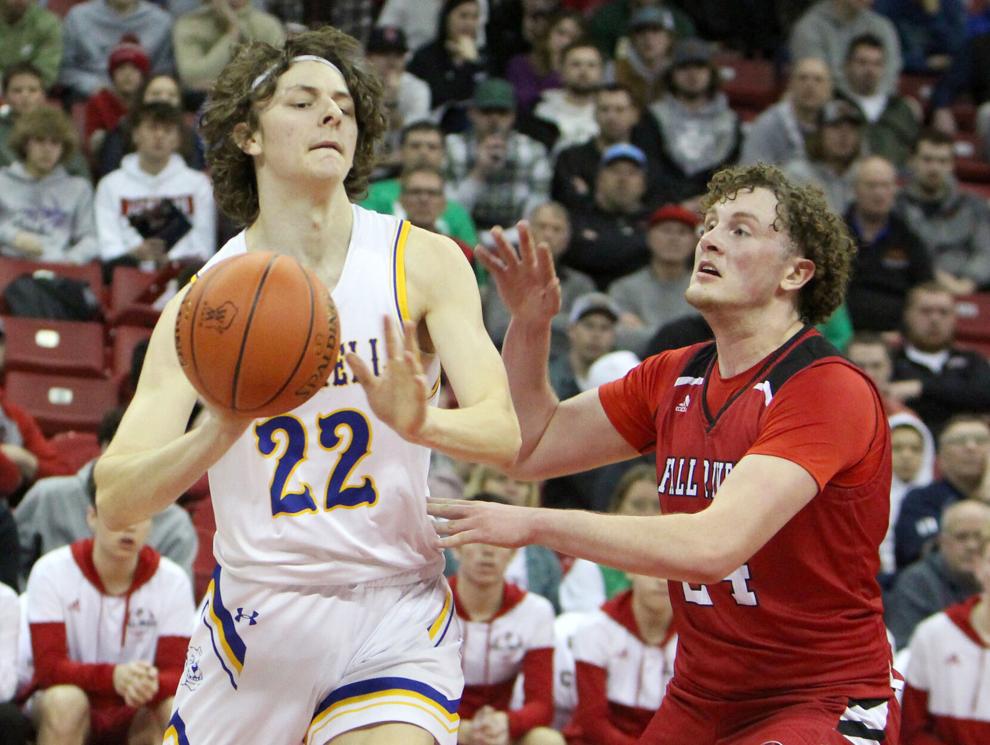 Division 5 boys basketball state semifinal: McDonell vs Fall River 3-17-23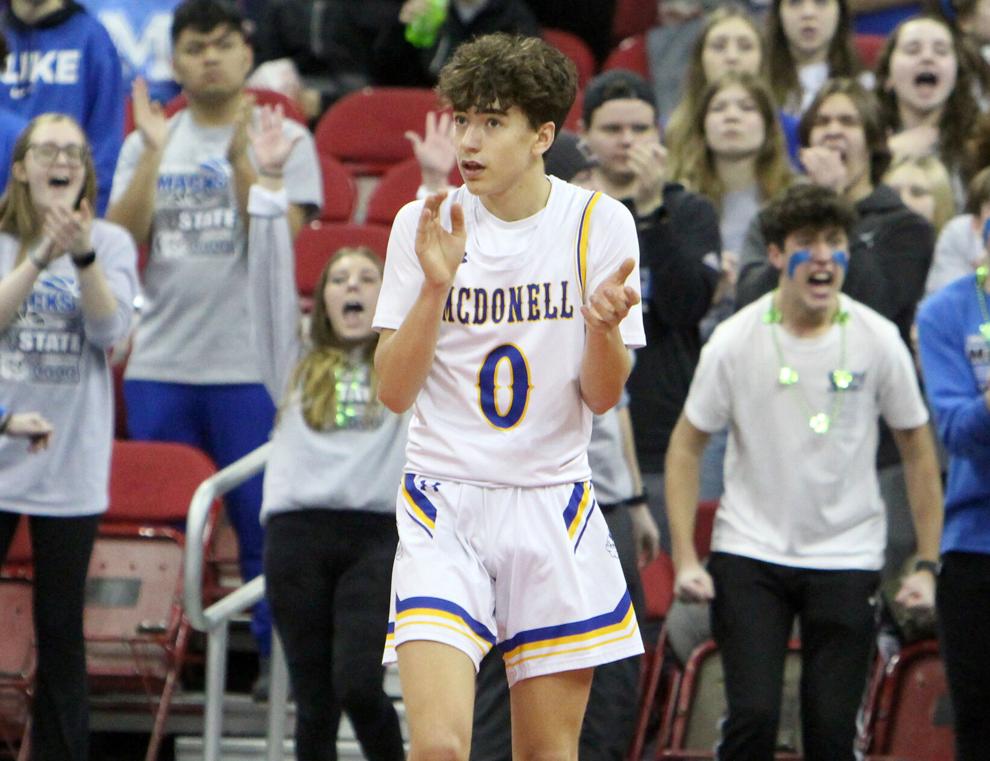 Division 5 boys basketball state semifinal: McDonell vs Fall River 3-17-23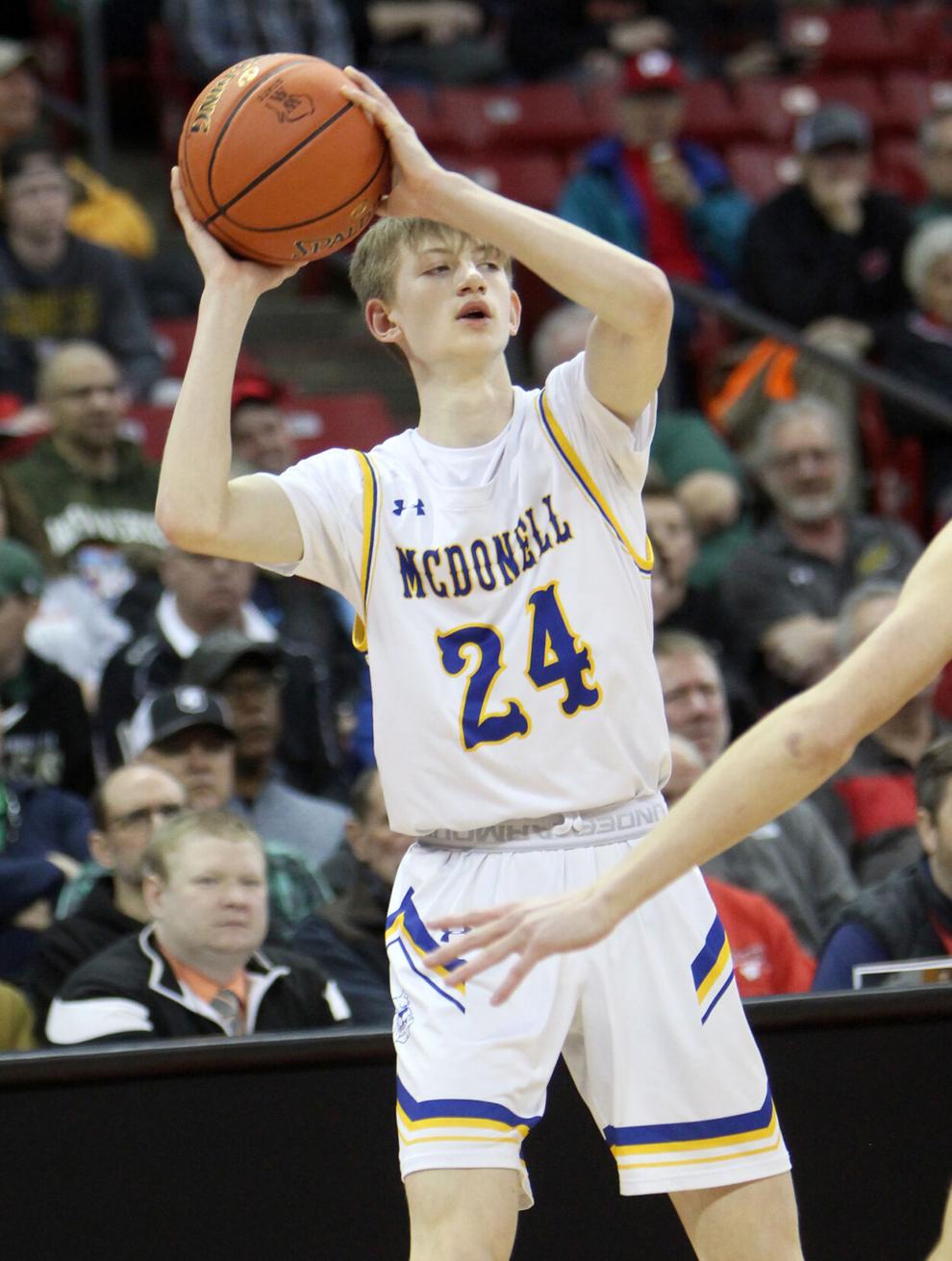 Division 5 boys basketball state semifinal: McDonell vs Fall River 3-17-23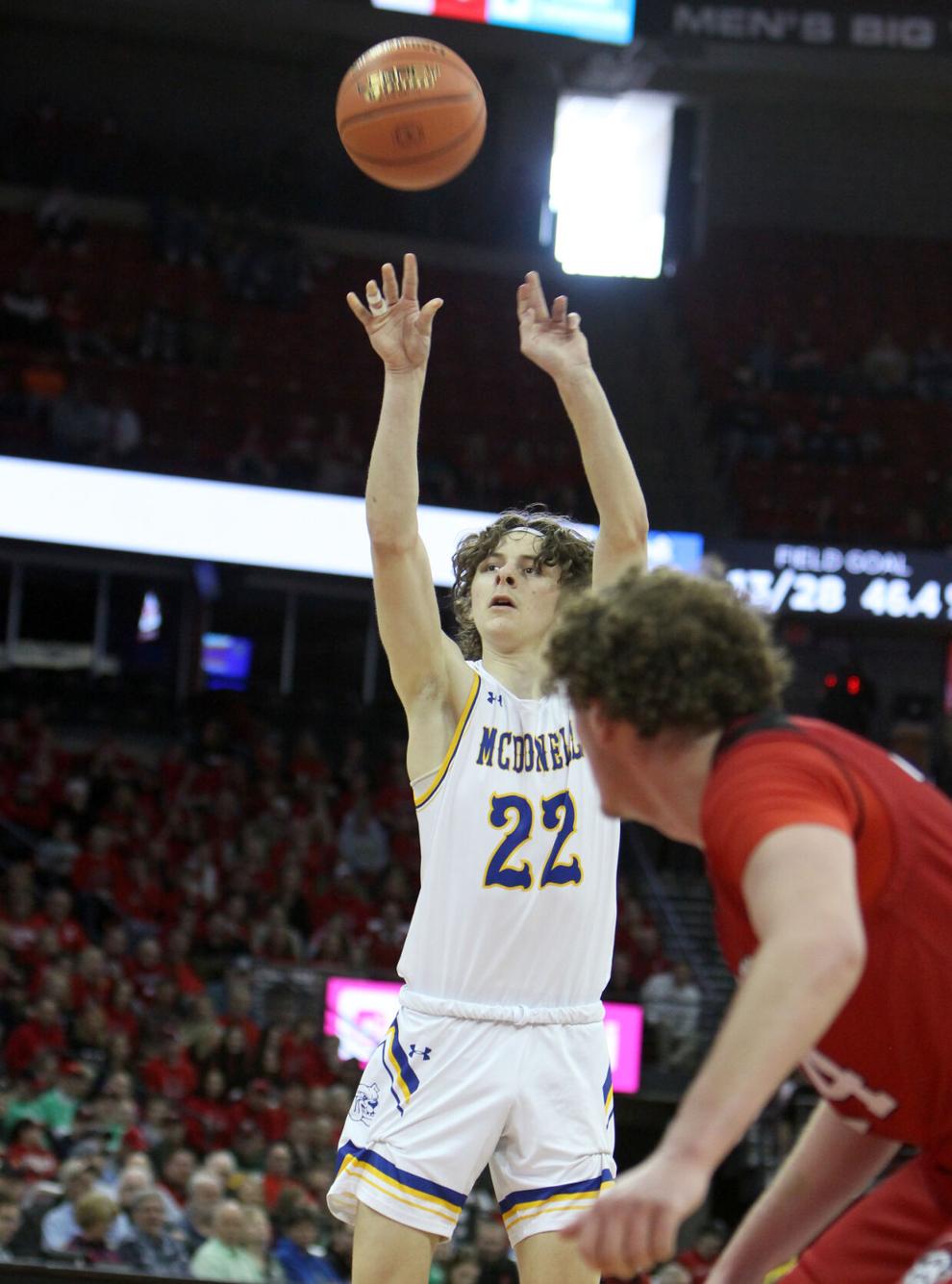 Division 5 boys basketball state semifinal: McDonell vs Fall River 3-17-23
Division 5 boys basketball state semifinal: McDonell vs Fall River 3-17-23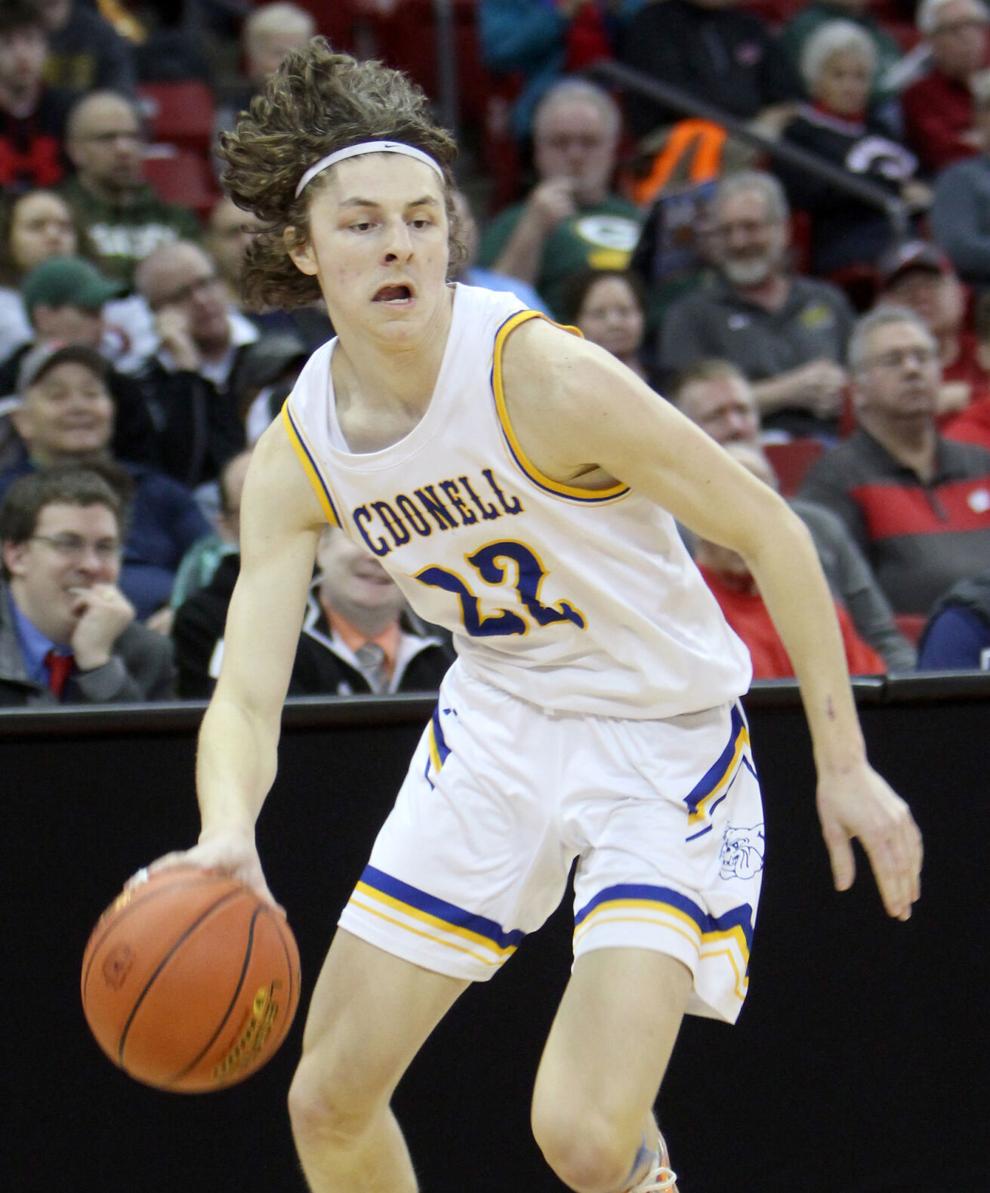 Division 5 boys basketball state semifinal: McDonell vs Fall River 3-17-23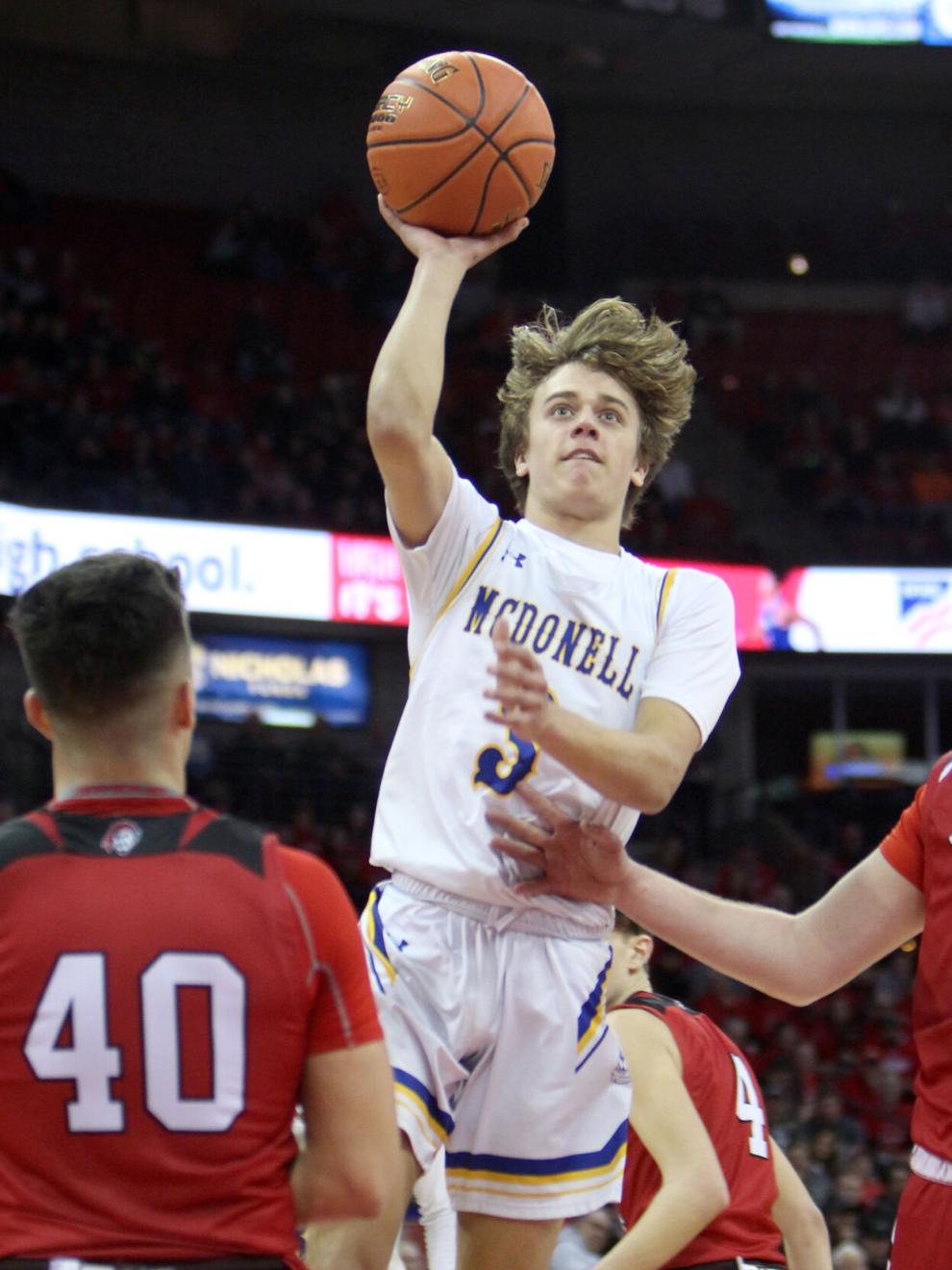 Division 5 boys basketball state semifinal: McDonell vs Fall River 3-17-23
Division 5 boys basketball state semifinal: McDonell vs Fall River 3-17-23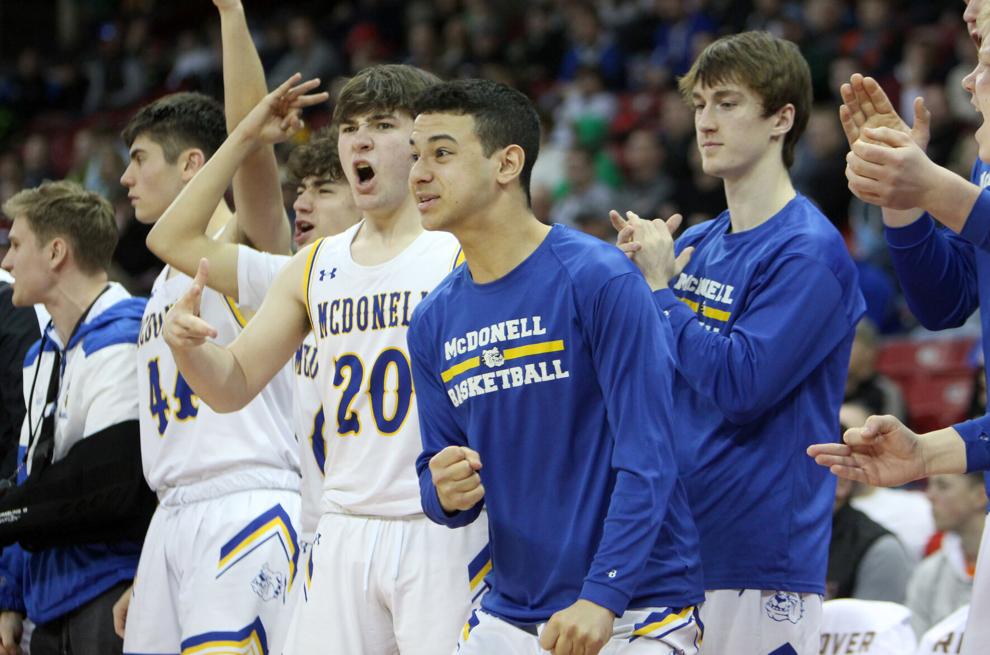 Division 5 boys basketball state semifinal: McDonell vs Fall River 3-17-23
Division 5 boys basketball state semifinal: McDonell vs Fall River 3-17-23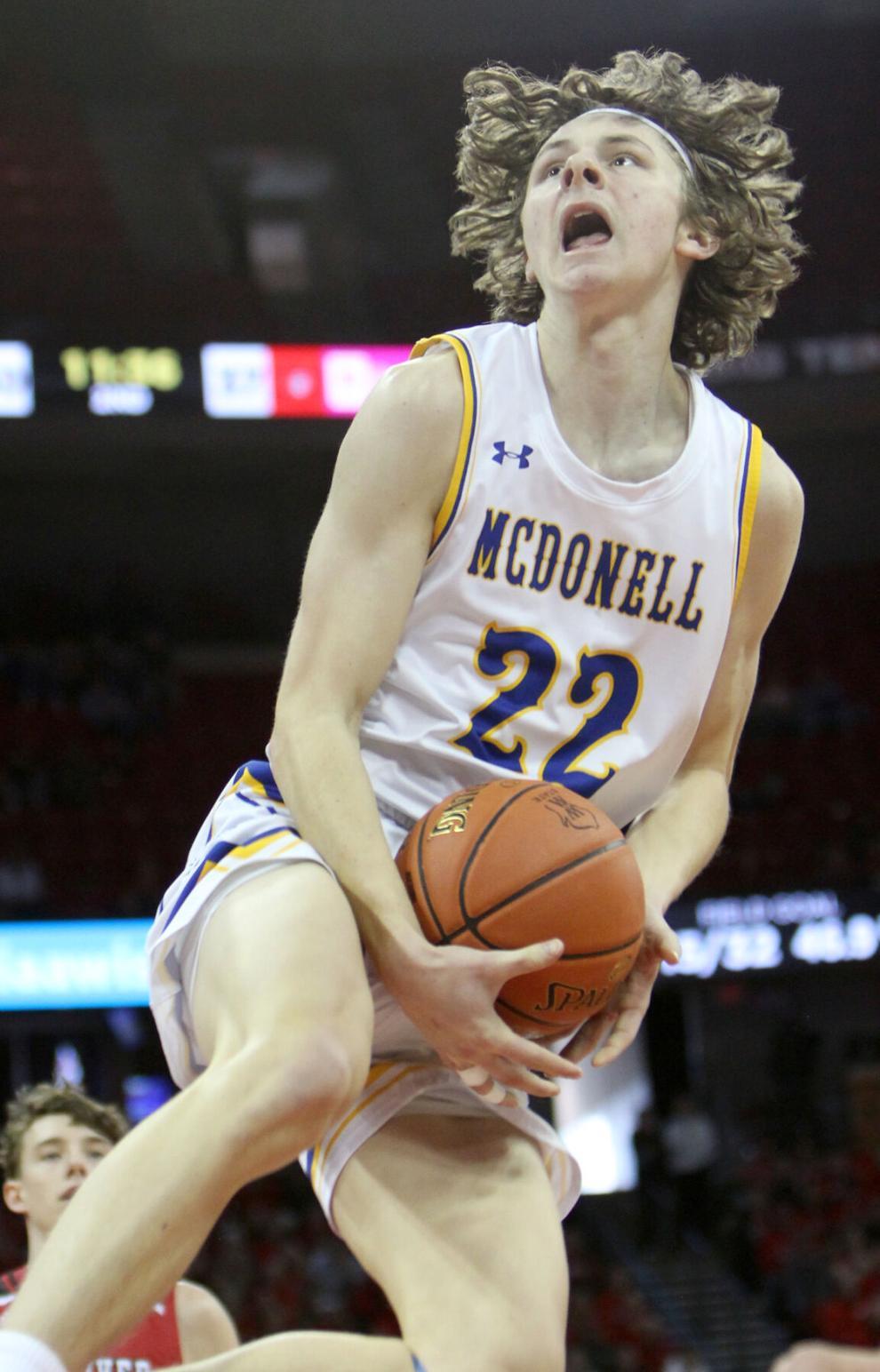 Division 5 boys basketball state semifinal: McDonell vs Fall River 3-17-23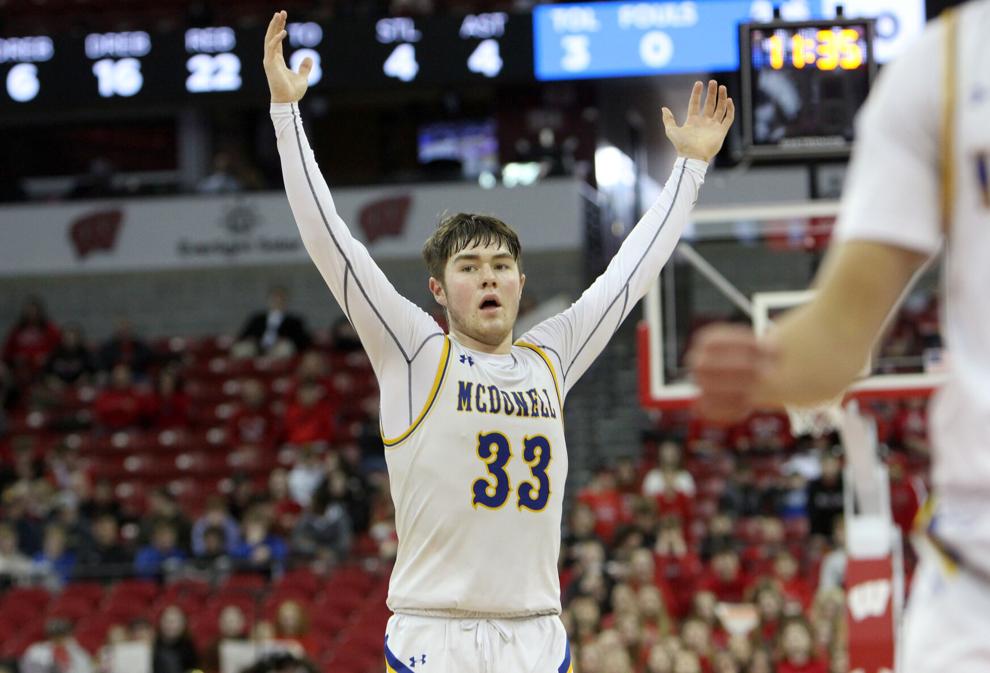 Division 5 boys basketball state semifinal: McDonell vs Fall River 3-17-23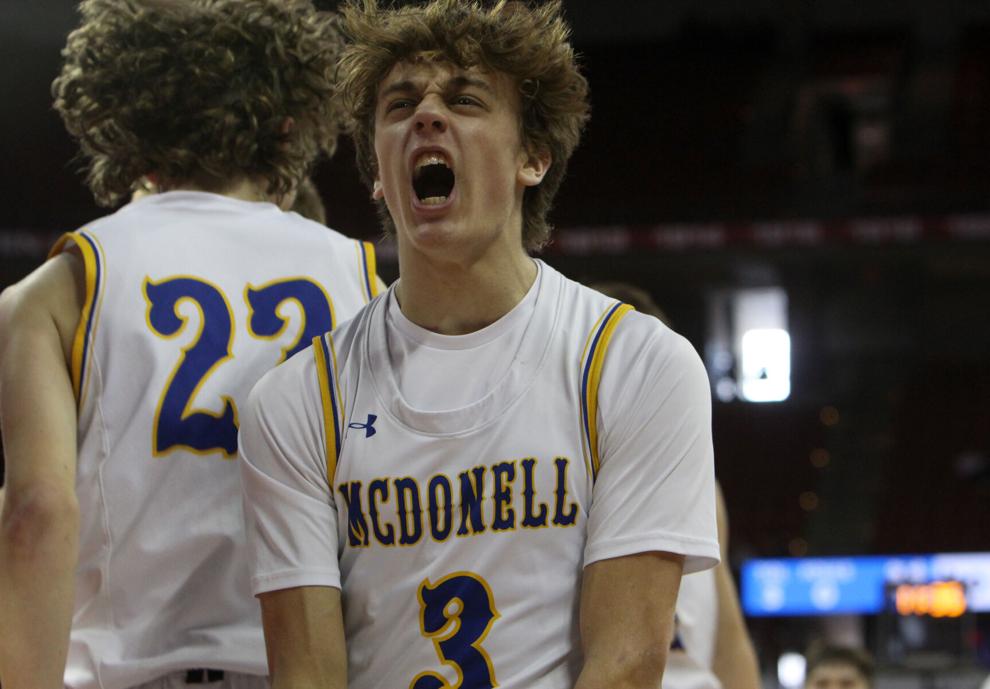 Division 5 boys basketball state semifinal: McDonell vs Fall River 3-17-23
Division 5 boys basketball state semifinal: McDonell vs Fall River 3-17-23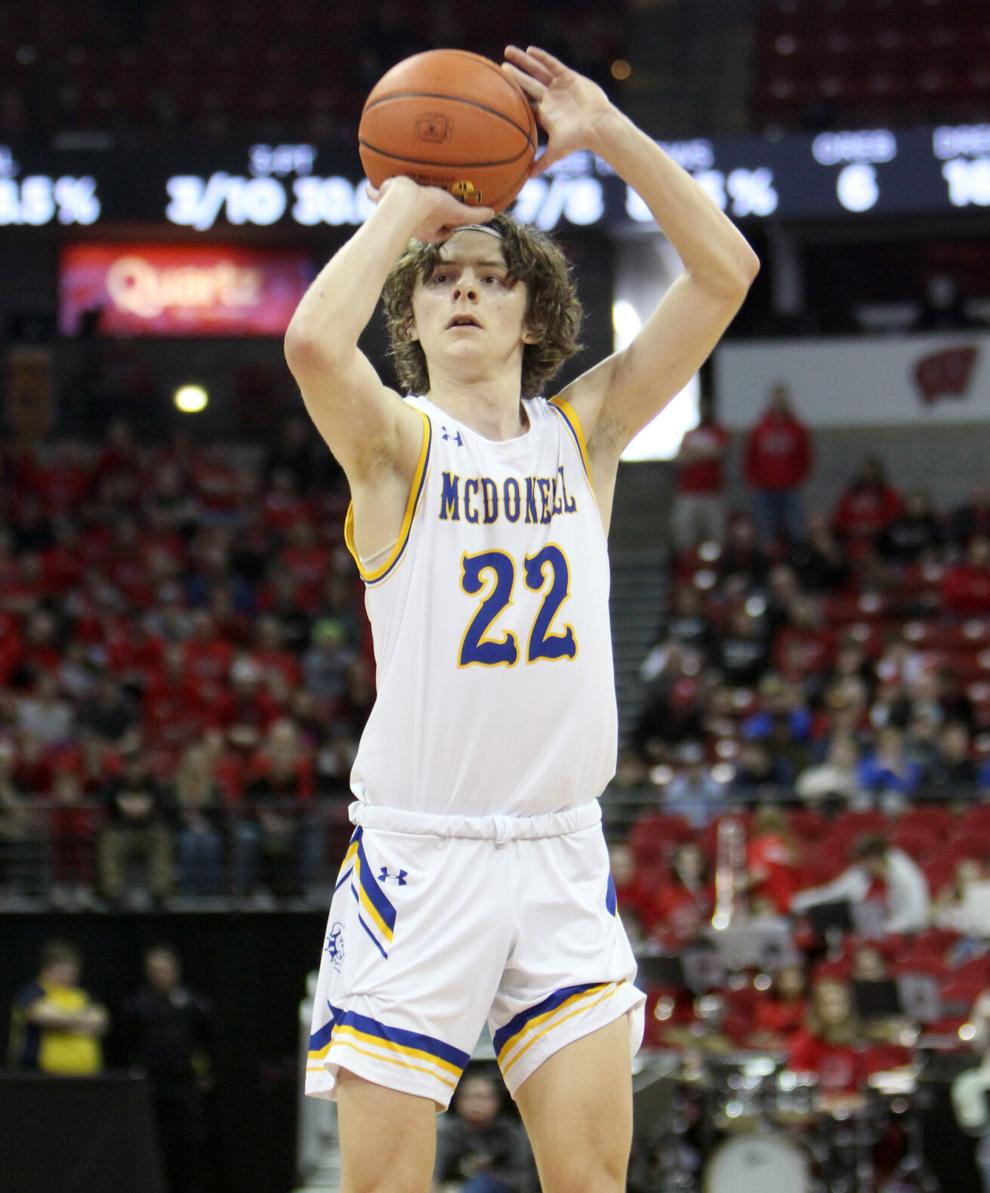 Division 5 boys basketball state semifinal: McDonell vs Fall River 3-17-23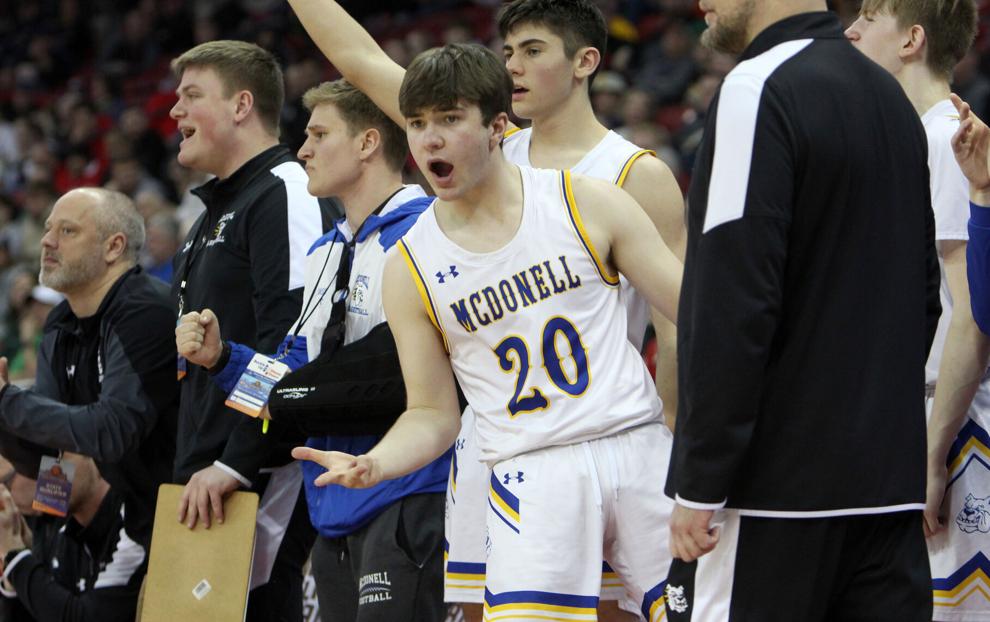 Division 5 boys basketball state semifinal: McDonell vs Fall River 3-17-23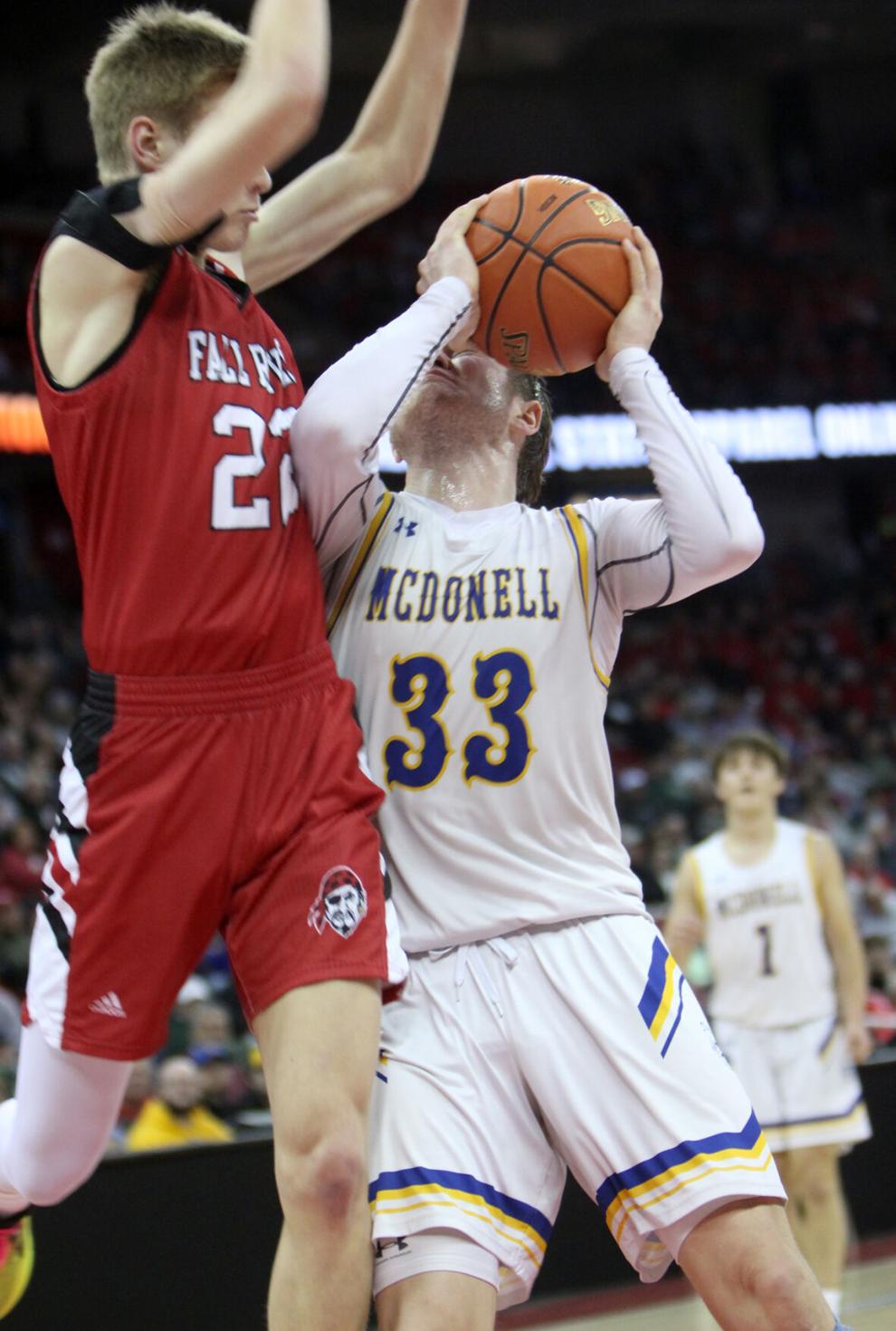 Division 5 boys basketball state semifinal: McDonell vs Fall River 3-17-23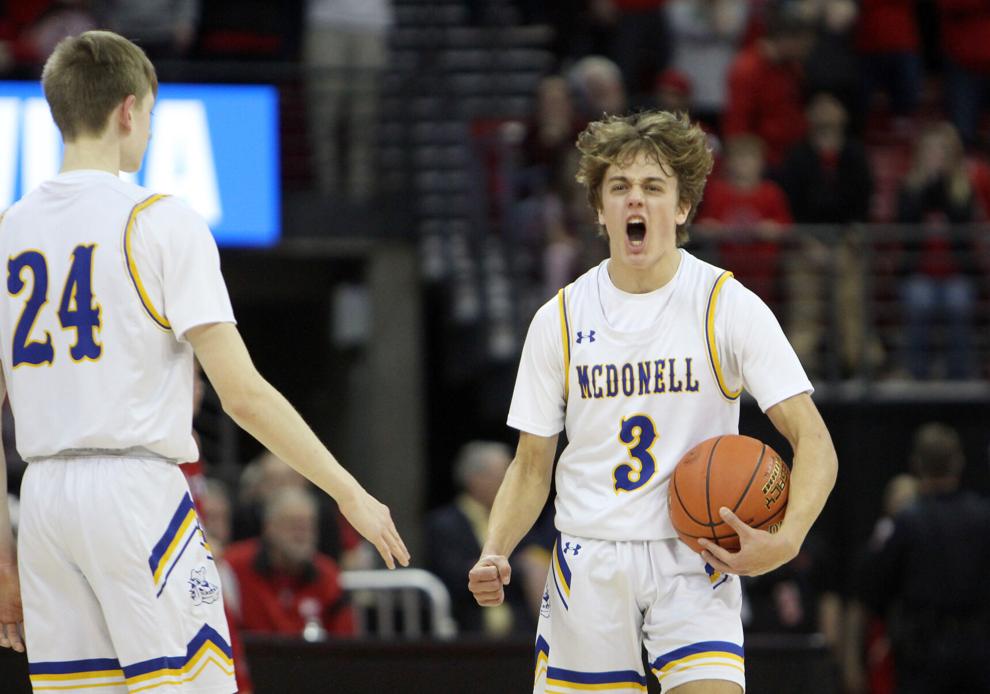 Division 5 boys basketball state semifinal: McDonell vs Fall River 3-17-23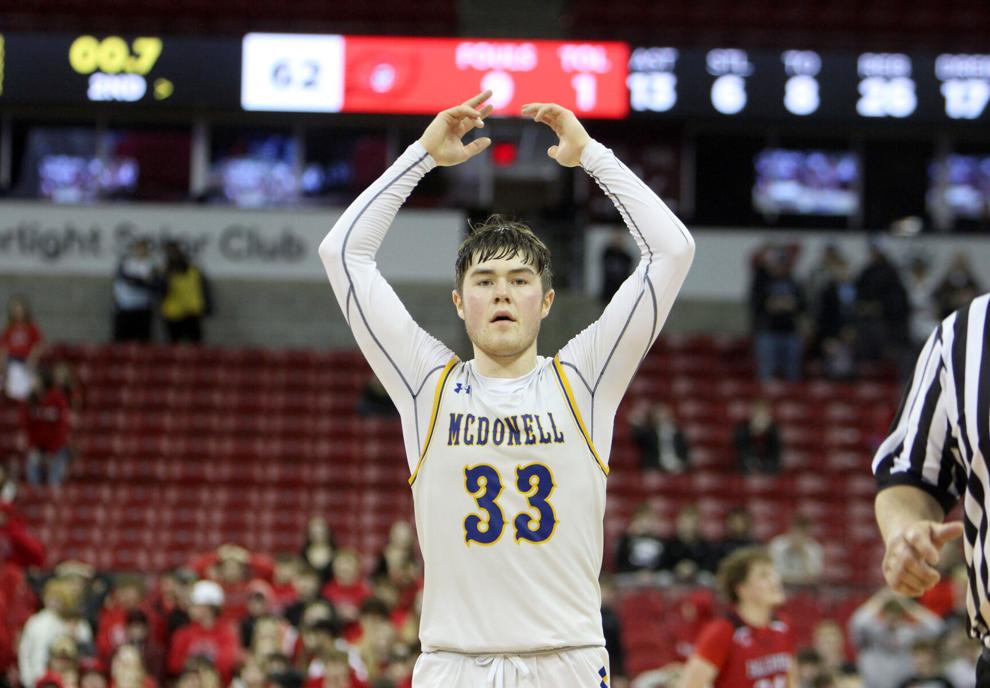 Division 5 boys basketball state semifinal: McDonell vs Fall River 3-17-23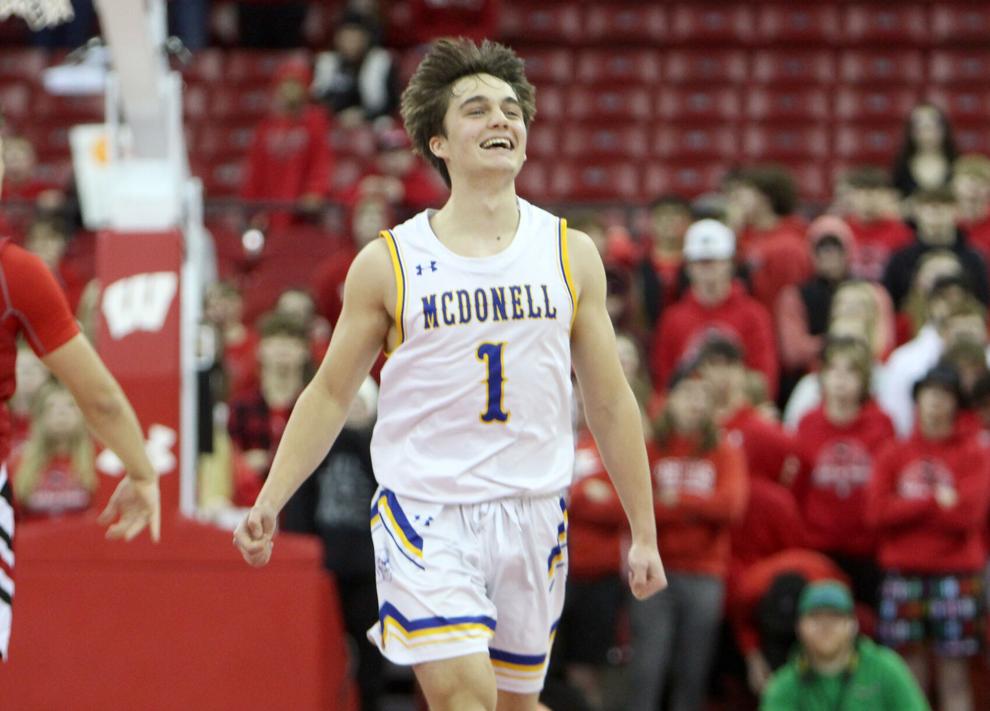 Division 5 boys basketball state semifinal: McDonell vs Fall River 3-17-23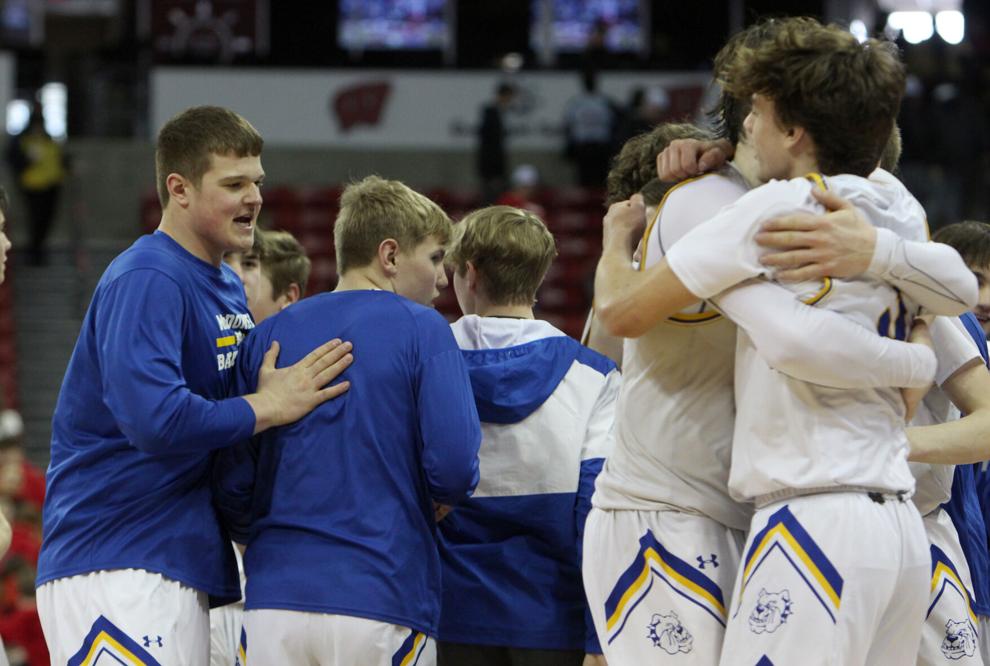 Division 5 boys basketball state semifinal: McDonell vs Fall River 3-17-23