A religious centerpiece sits in a wooded area on the bluffs just south of La Crosse in a more-than 100 acre complex, a site for traveling worshippers to see the Shrine of Our Lady of Guadalupe.
Worshippers in the Coulee Region and beyond are likely familiar with the site, a multi-million dollar, ornate religious campus that was built in the early 2000s and has since served as a widely known religious destination for visitors and pilgrimages from all over the world.
But just over 100 miles east of La Crosse, in the small town of Endeavor, the first and little-known shrine to Our Lady of Guadalupe has been slowly disappearing.
"It's the original. This is the original Shrine for Our Lady of Guadalupe in Wisconsin. If anything, it maybe laid the seeds," said the Rev. Dale Grubba, who grew up in Endeavor and is now spearheading restoration efforts.
The shrine sits on the west side of the the small, less-than-500-person village near the southern tip of Buffalo Lake and features an intricate mosaic towering at 16 feet tall and 13-and-a-half feet wide, with two towers at its sides and a stucco texture covering its shell.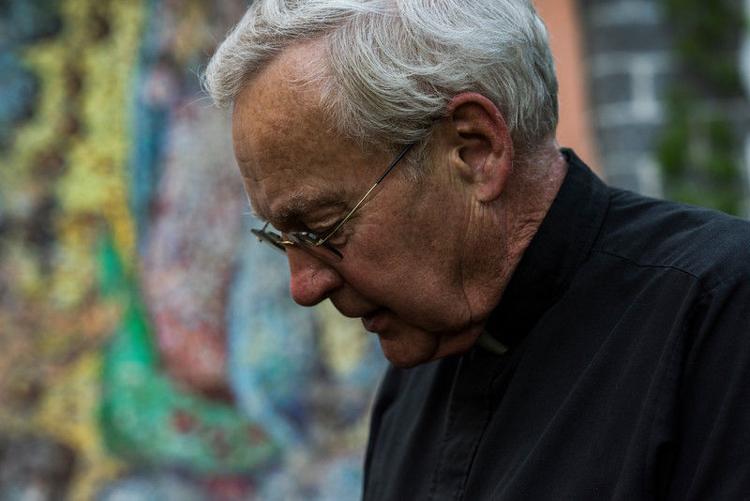 Its colorful mosaic design can be seen from a set of windows in the neighboring chapel. But it has been slipping from the community's memory.
"Before," Grubba said, "people didn't even know it was there. Even people within the town of Endeavor didn't realize it was there."
But now, a new generation hopes to change that, and they are working to save the historic shrine and religious site, putting it — and Endeavor — back on the map.
Endeavor and much of central Wisconsin in the mid-20th century were hubs for migrant labor after farmers began to develop mucklands, or marshy crop fields.
The workers and their families, some from Mexico, Puerto Rico and the West Indies, struggled in their new surroundings. Community leaders and religious groups came together with hopes of making their new neighbors feel more at home.
On Dec. 2, 1956, the idea for a migrant center — which would later become known as "La Casa de Nuestra Señora de Guadalupe," or Our Lady of Guadalupe House — was pieced together by community leaders at the Endeavor Village Hall.
"The chapel shrine of Our Lady of Guadalupe at Endeavor, WI was born of love and necessity," an historical pamphlet on the site reads.
It started with a trailer — "La Capilla de Santa Fe" — which held a portable altar, so outdoor mass could be held at the center. Worshippers kneeled in the grass and used cinder blocks with slabs of wood for pews.
Our Lady of Guadalupe House in Endeavor was built, piece-by-piece, by its community, down to the smallest details.
Volunteers and allies traveled from near and far to lay the bricks for the church and "casa," and drove the children to and from school each day. Doctors donated their services, and others held rummage sales to pay for expenses.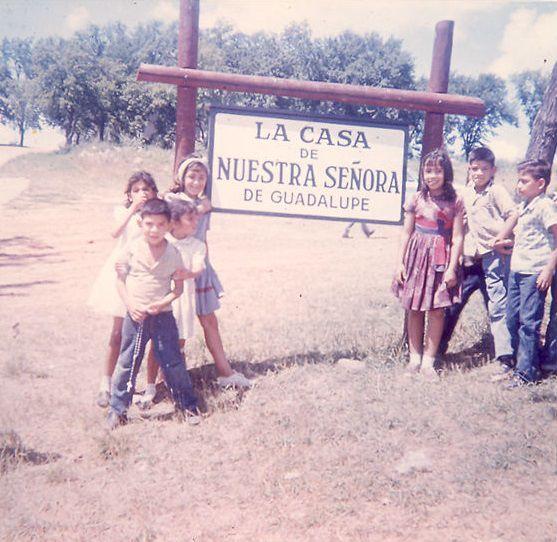 "I look at the cement blocks now, and I'm surprised that the walls haven't cracked, because I was certainly an amateur back then," Grubba said, recalling a string of summers where he helped build parts of the center, while also driving the school bus for the students.
The origin story of the shrine in Endeavor is dissimilar to its modern companion in La Crosse, which came to be after then-Bishop of La Crosse Raymond Burke initiated the plans — an atypical beginning.
"For a church leader like Burke to initiate the building of a shrine of pilgrimage is backwards," a 2008 La Crosse Tribune article said. "Such shrines come from the people ... not authorities."
When Burke, now a cardinal, first proposed the idea for the shrine in La Crosse in the late 1990s, it had an initial price tag of $25 million.
In the summer of 1964, volunteers began piecing together the mosaic that decorates the inner dome of the Endeavor shrine — the piece of the religious site that Grubba says is "the attraction."
"It was really a wonderful summer," said Sister Joeann Daley, 80, one of two nuns who spent that summer plastering the mosaic together.
Daley and Kathleen Broderick, who has since left the sisterhood, both grew up in central Wisconsin and studied art in their 20s at Rosary College, now Dominican University, in River Forest, Illinois, which gave them both experience in creating mosaics.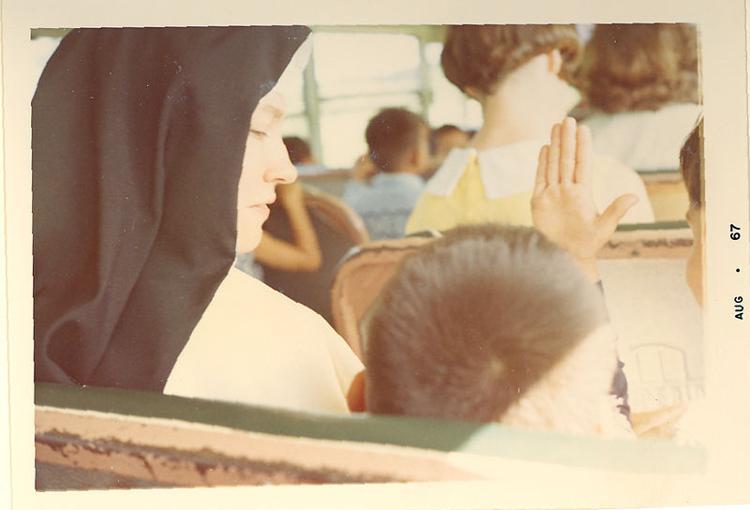 The two were teaching summer school at the Endeavor shrine, both Dominican Sisters of Sinsinawa, a teaching order of nuns from southwest Wisconsin. But when they were tapped to create the artwork, it became their full time work for a month that summer.
"We had people collecting tiles, Italian marble tiles and glass, and we had a new language for the colors that we would need for this mosaic," Daley said. "We had a whole scale."
Noxzema or Milk of Magnesia blue, whiskey or beer bottle brown, and tail light red were among the colors they hunted for. They took in amber glass bowls or vases, sometimes bought new, and they'd not-so-gracefully smash the glass to pieces to place on the wall.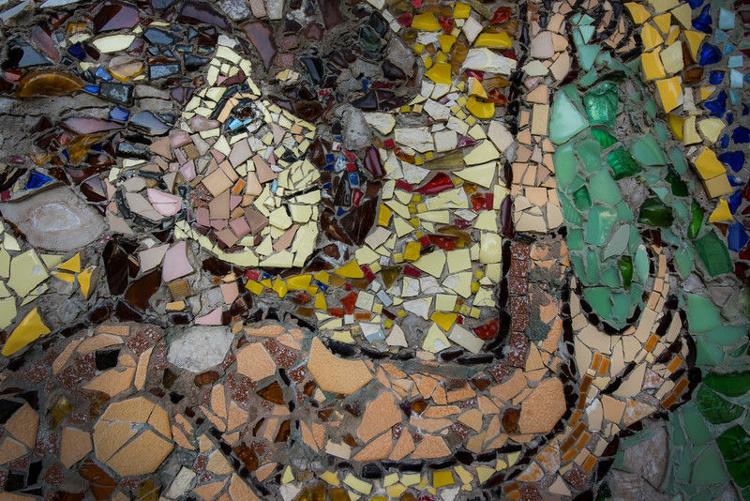 Broderick, whose dad was a doctor at the time, sketched the design of the mosaic, and "didn't think it was that special," Daley recalled.
The two nuns, dressed in white abbots with big sleeves and a stiff veil, climbed up and down scaffolding every day for a summer month, repeating the tedious process of laying the shards of glass.
"We would just do a little plaster first," Daley said. "And then we would do a little patch at a time, and you would have to put in the pieces, and then you would have to set it in the cement, and then you would have to put grout on and scrape the grout out."
At one point, Daley and Broderick tried wearing her father's surgical gloves, but they couldn't feel what they were doing, so instead they peeled the plaster off their fingers each night.
"At sunrise to sunset we would be standing on a little board, a scaffold board," Daley said. "All of the stuff would end up on that scaffold and we would literally slodder away into mass at noon."
"You could hear us come in, because it was slosh, slosh, slosh, all the water," she said.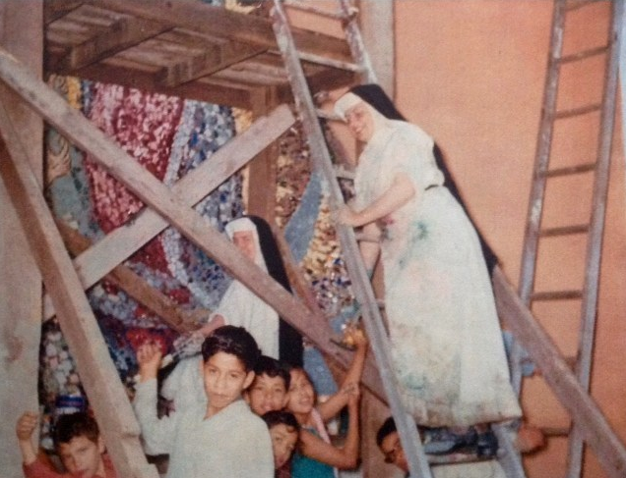 Along the way, students and visitors were given a piece of glass to place in the mosaic, too, a portrait of the many hands that helped build the Our Lady of Guadalupe House in Endeavor.
"You take that whole idea of a mosaic and how it was fashioned, and it was tail lights and Noxzema bottles, and you know that's a story that is part of the fabric of the thing," Grubba said.
"There's a story to tell. The images of making art with little pieces, little pieces of glass and tile and so makes the mosaic," Daley said. "The lives of people were all little parts of this piece of faith."
'A new endeavor'
After a few decades, the religious center became of less and less use for the Diocese of Madison, selling the shrine in 2003 to a local group who used it as a community center for several years.
But eventually, its life as a community center ceased as well, and the group reached out to Father Grubba, hopeful he might take on the task of preserving the historic site in his hometown.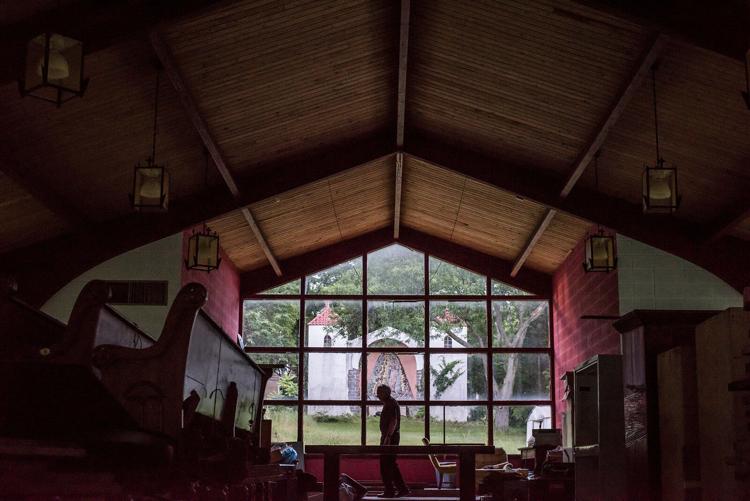 "To be honest, when I took it over, I thought to myself, 'God, what have I gotten myself into,'" Grubba said.
Grubba, who is currently a pastor for parishes in nearby towns, first paid off overdue taxes and outstanding bills, and officially took ownership of the site in 2018.
"I looked around, and the shrine itself, by all estimates ... was probably within about a year of collapsing," Grubba said. "It wasn't built out of the normal type of cement block that was sturdy and enduring."
The shrine had become surrounded by overgrown greenery, and pieces of the mosaic were beginning to fall off. The two, three-story towers flanking the dome were still in-tact, still fashioned with beds on each floor.
In the summer of 2019, volunteers worked to stabilize the shrine, placing iron beams in its back side to support the dome and to make the mosaic better adhere to the cement blocks.
This work to restore the shrine and its surrounding religious plot is much like the effort made to build it in the first place — one step at a time and community-led.
After Grubba found a pair of statues for the shrine's garden from a hospital in Baltimore, Maryland, he was stuck figuring out how to get them to Endeavor. So, he turned to a friend who owned a trucking company.
"I called him up and I said, 'Al, would you give Jesus and Mary a ride from Baltimore to Wisconsin?'" Grubba said.
More pieces of the community are pouring into the shrine's restoration. Fundraising paid for the $95,000 bill to stabilize the shrine, and another $10,000 was recently donated for a new outdoor Stations of the Cross. And much of the labor is being locally sourced.
"It grew out of a kind-of poverty and just out of a need for something," Grubba said of the shrine's initial building. "But a need was being filled by people who had a love and came and volunteered their time."
About 15% of the estimated $850,000 restoration costs have been raised so far, which will complete the shrine restoration, gardens and landscaping, new devotional areas and statues, and updates to both the church and casa.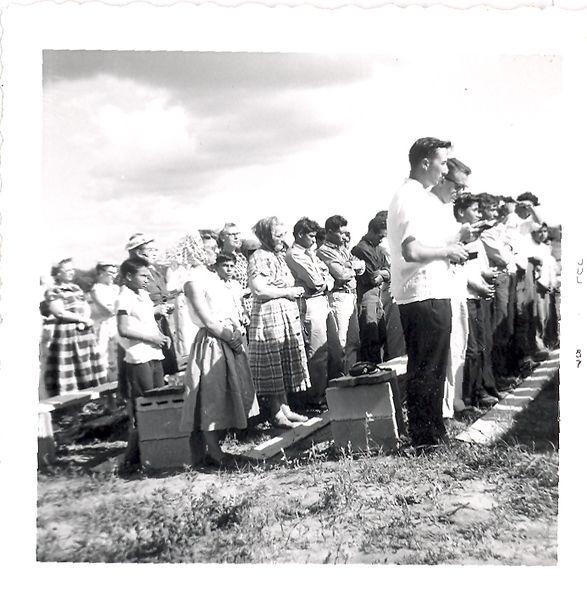 The entire restoration is hoped to be completed in two years, after which the shrine can serve as another center for pilgrimage in the state, perhaps joining a tour with other shrines, including its modern day namesake in La Crosse, and holding occasional church services.
The space will serve as a space for the secular, too, those involved said, serving as a backdrop for weddings, and welcome to visitors of all faiths.
But even in its crumbling state, worshippers of Our Lady of Guadalupe, a religious symbol that is known around the world, still found their way to the shrine, signaling its future is bright.
"I think you can see the natural draw already. It's quite interesting when I go out there from time to time, I'll find" seven-day candles, Grubba said. "I'll find those sitting on the altar in front of the mosaic."
On Sundays, as the space sits, waiting for new life, Grubba finds himself seated in his prayer chair in front of the windows overlooking the shrine, saying the rosary and praying for the community — people he said he's never forgotten.
And for those who spent time at the shrine in its earliest days, they can't help but feel the poetry in restoring the space today.
"It is quite amazing that in almost a 60-year period, that there is this really faith-filled people who are, have in a sense, rediscovered this site," Daley said.
"There is a life here, and it's such a faith, and it's a whole new generation," Daley said. "This group is half of our age, and it is a real faith-filled life of commitment and energy."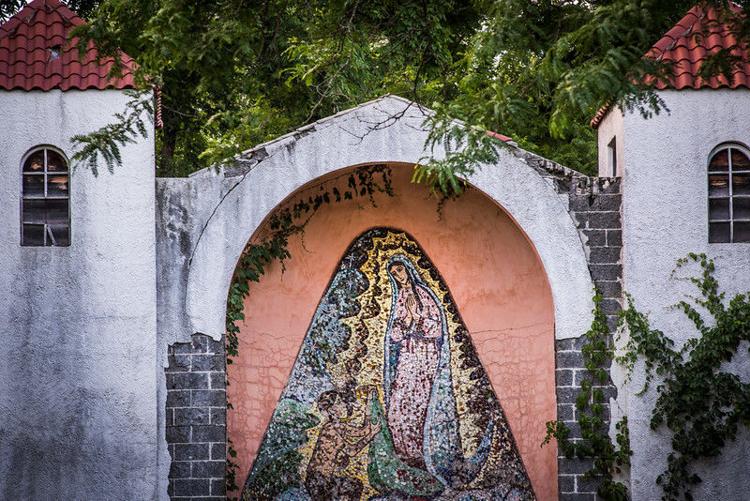 "Somehow this seems to be the shrine of the people, or it has grown from the site itself, from the land," she said. "There is something very special that is living here, and it is from that area. It isn't outsiders making something here. So I have a feeling that this is very much a response to a spiritual need at this time."
Poetic, even down to the name.
"It was fulfilling a need of the people, and it seems like this is a renewed life from the source, and not coming from the outside. And that's what I think makes it a special, almost a blessed kind-of endeavor," she said.
"And that word endeavor is a word that we should use," she said. "It is an endeavor, a new endeavor at that site."
Shrine of Our Lady of Guadalupe bless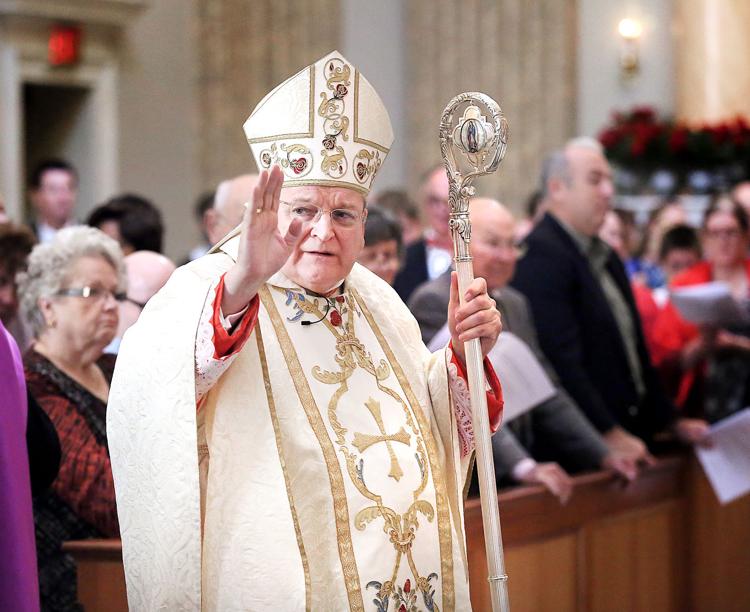 Shrine of Our Lady of Guadalupe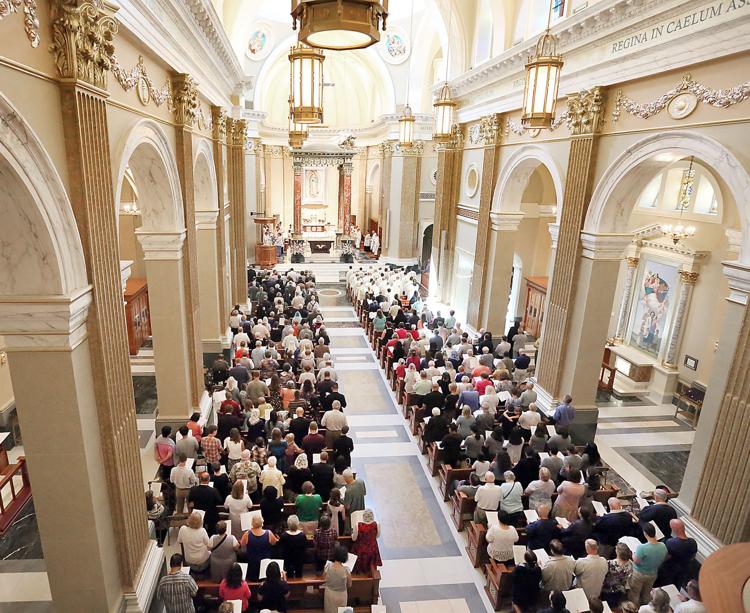 Shrine of Our Lady of Guadalupe censor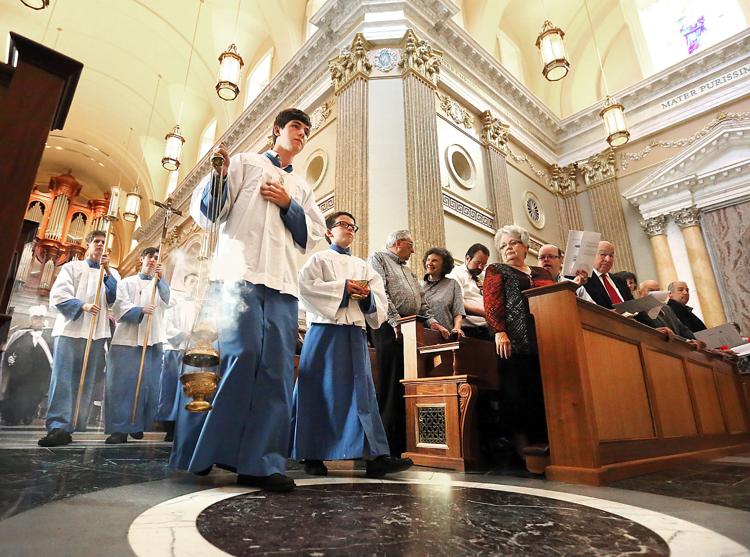 Shrine of Our Lady of Guadalupe gospel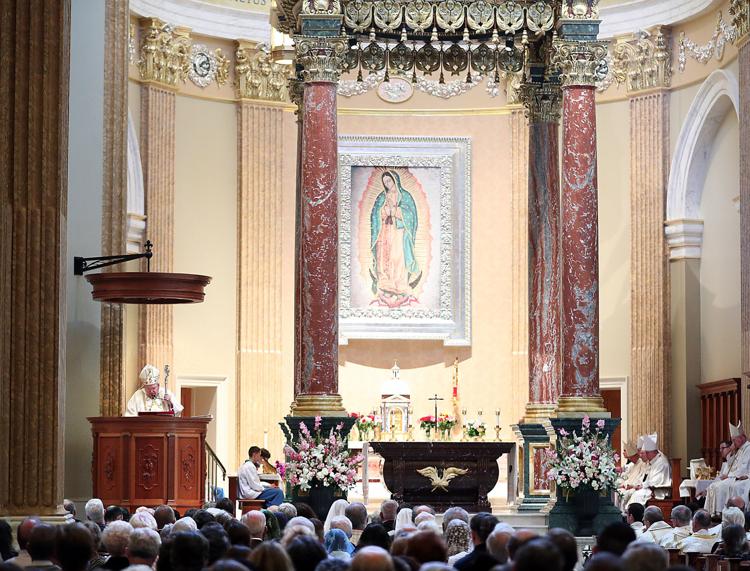 Shrine of Our Lady of Guadalupe overview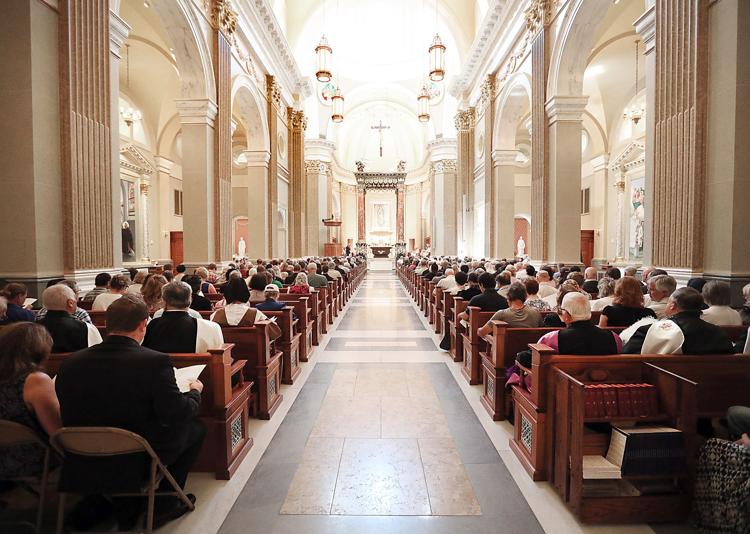 Shrine of Our Lady of Guadalupe pray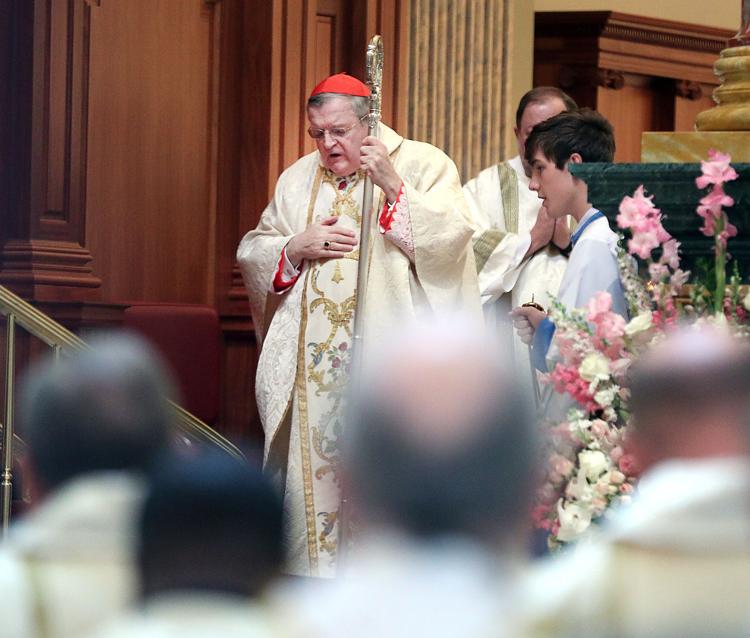 Shrine of Our Lady of Guadalupe missal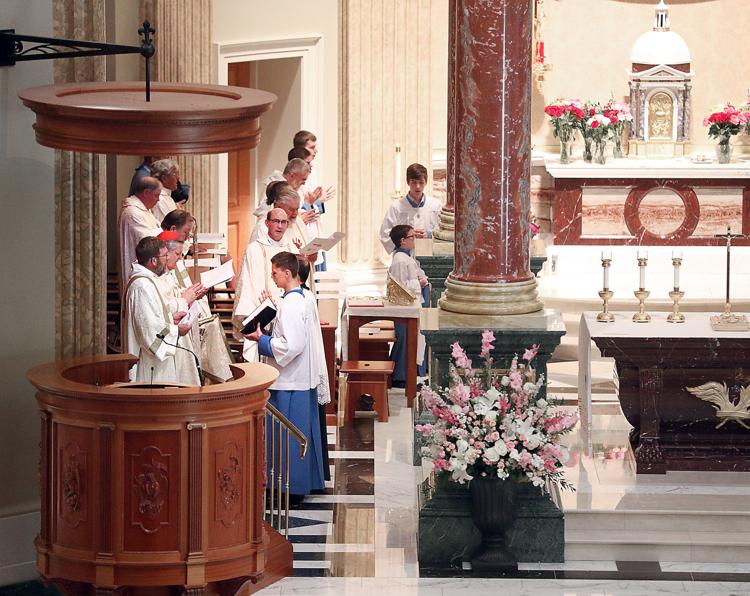 Shrine of Our Lady of Guadalupe sermon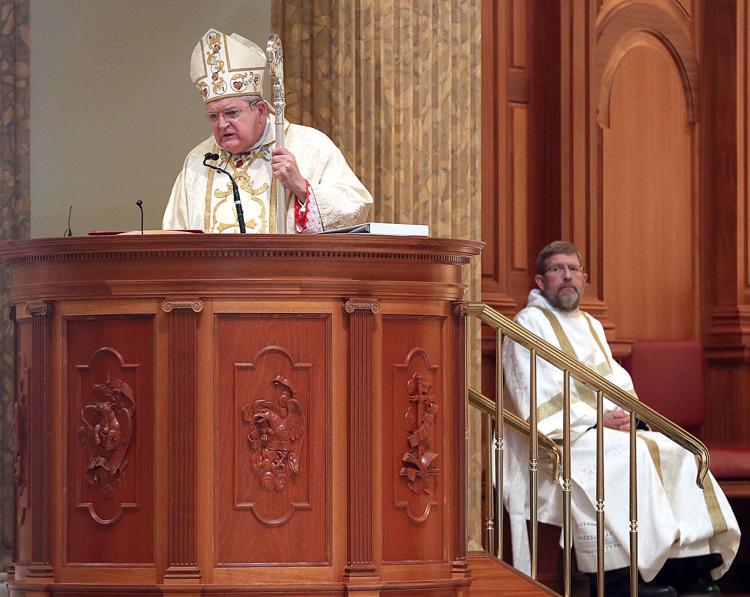 Shrine of Our Lady of Guadalupe bow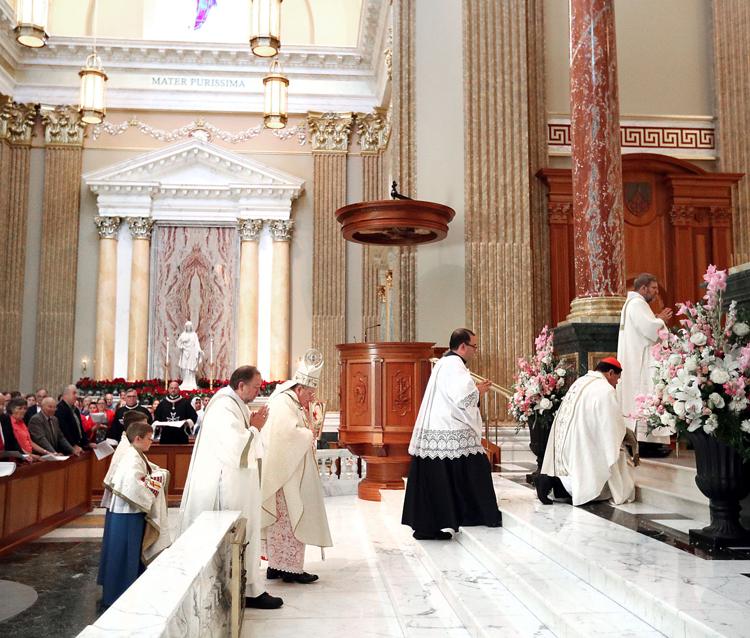 Shrine of Our Lady of Guadalupe Mass overview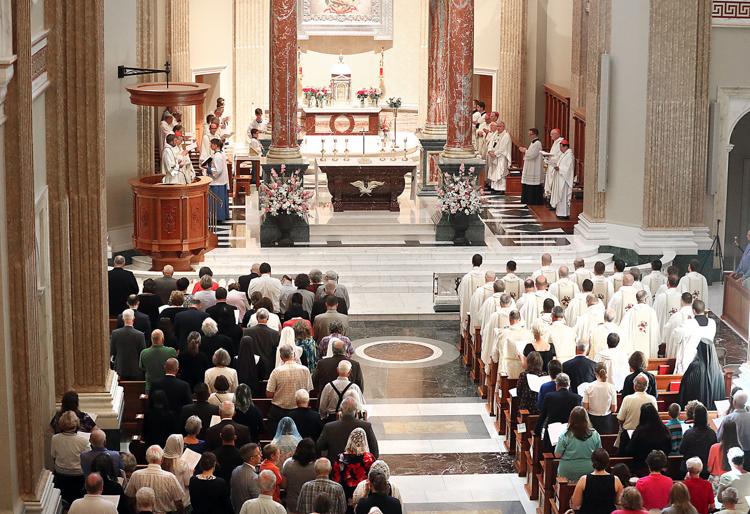 Shrine of Our Lady of Guadalupe knights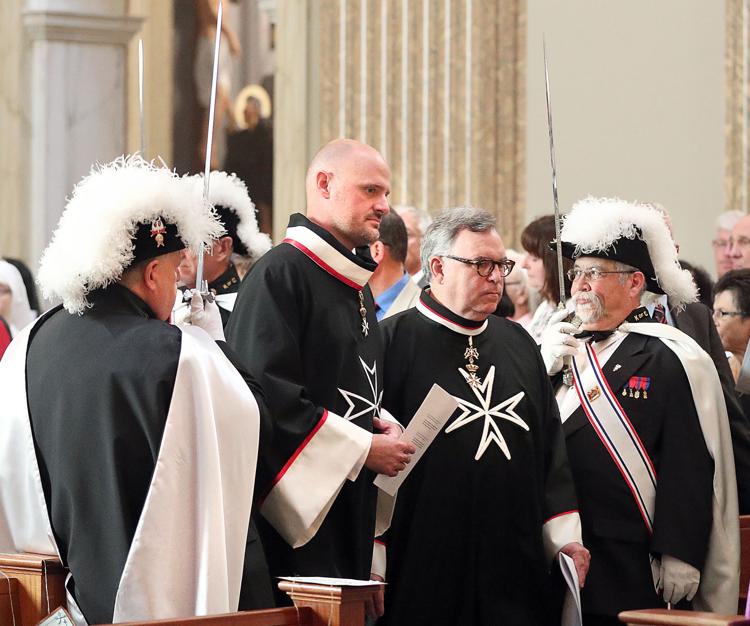 Shrine of Our Lady of Guadalupe sermon