Elvis Presley fans continue to keep the world-renowned entertainer's spirit alive with tribute events such as the upcoming Elvis Explosion in La Crosse.
One of the largest tributes to "The King of Rock and Roll," this year's extravaganza will be held Thursday through Sunday in the La Crosse Center.
This year is the 24th competition. Those performing will depict the various Elvis eras with costume and song and compete for a cash prize of $25,000. The Elvis eras are divided into the singer's early years when his style of music was labeled Rockabilly to his later years of pop music and Vegas concert days.
Considered a crossover artist recording pop, gospel, ballads and country, Presley's songs not only rose to the tops of the charts when released, they've withstood the test of time, attracting diverse devotees spanning generations of fans.
The celebrated performer was 42 when he died in 1977; if he was still alive, he would be 86.
Two-time world champion Elvis Tribute Artist Jesse Aron has competed in the Elvis Explosion for 20 years. An Elvis fan since he was 2 years old, Aron says Presley's songs are timeless.
"He was a trend-setter," said Aron. "He's still influences artists starting out today. He broke records and won Grammys in Gospel."
Elvis tribute artists dress the part, singing the songs related to the costume they wear. Aron plans to perform numbers during Presley's jumpsuit period. He prefers the style of jumpsuit sporting embroidery rather than the rhinestones and other bling.
"The embroidered jumpsuits aren't as heavy," said Aron. "When you're dancing on stage, it can get to be a workout."
Aron performs throughout the U.S. as well as other parts of the world, including Canada and Europe. He was influenced to get into the entertainment business by his parents who were in a band in Chicago.
"My father did some Elvis impersonations and other artists," said Aron.
Aron also will do a Ray Orbison impersonation during the Explosion's Great Pretenders tribute Sunday afternoon.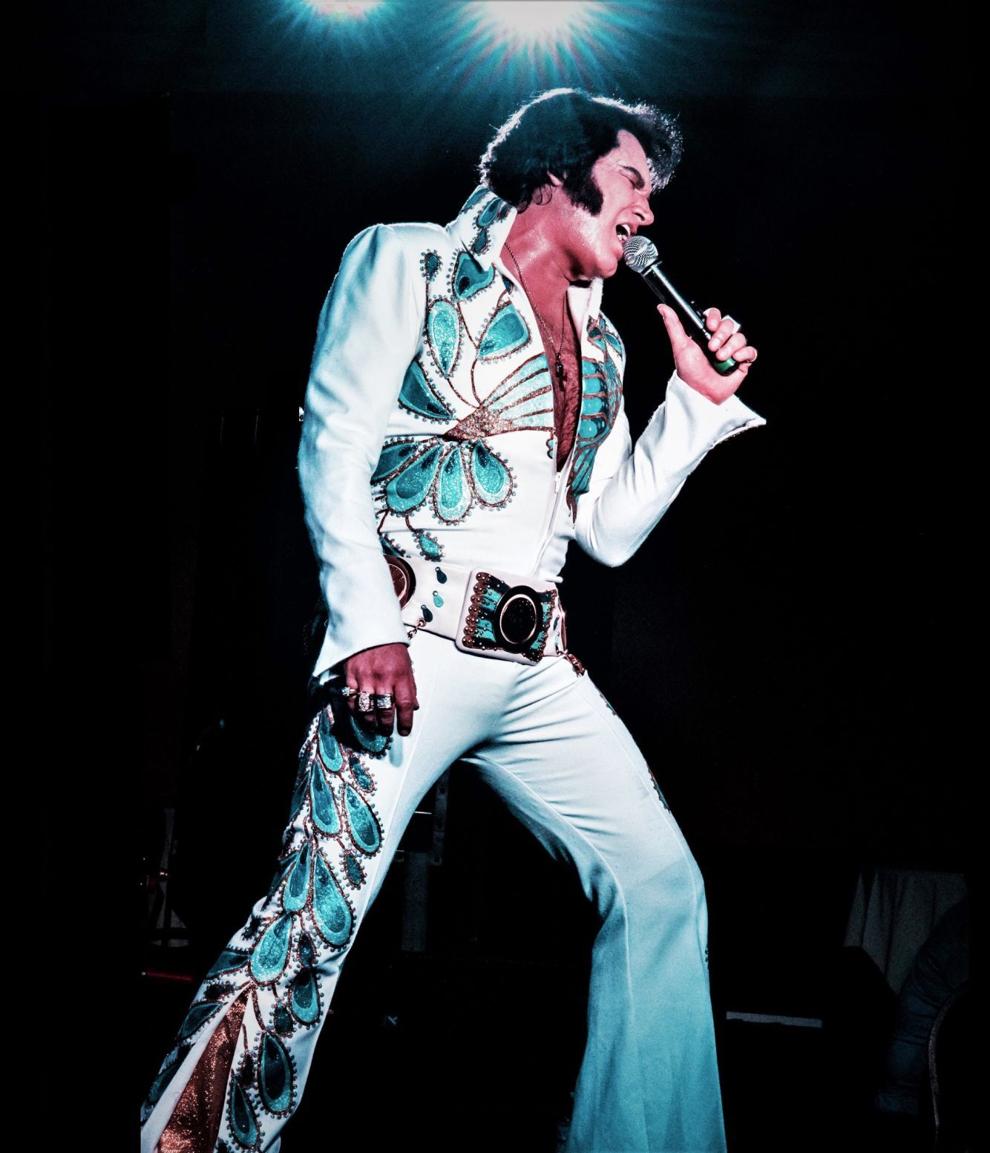 Tim E. Hendry will return to the Explosion. The three-time winner also dons jumpsuits reminiscent of the music icon. The Canadian now lives in Knoxville, Tenn., where he performs at Steven Best's Smoky Mountain Theatre in Pigeon Forge, Tenn., helping audiences remember the late star.
"Elvis had something no one else had," said Hendry. "My father says he was like a shooting star. He was here and then he was gone."
Hendry not only enjoys Elvis' "velvet voice," but also admires Presley's humanitarianism.
"Elvis was a natural talent, but he had a big heart," said Hendry. "He helped people who needed help. He just touched people. He's brought people together. When we get together at these events, it's like a big family."
Hendry remarked that in addition to singing songs in a variety of genre, Presley was a naturally gifted instrumentalist, playing piano and guitar, as well as being a vocal artist.
"He still holds the record for attendance in Vegas," said Hendry. "All his concerts were sold out."
Finalists in the competition will be selected Friday and Saturday, and the winners will be announced Saturday night.
A Gospel Show will also be held Sunday morning as a fundraiser for iFeed Food Bank. The Saturday matinee with The Great Pretenders will feature tribute artists performing as such late recording artists as Johnny Cash, Buddy Holly, Liberace, Blues Brothers, Roy Orbison, Michael Jackson and James Brown.
IN PHOTOS: Riverfest 2021
Riverfest Thursday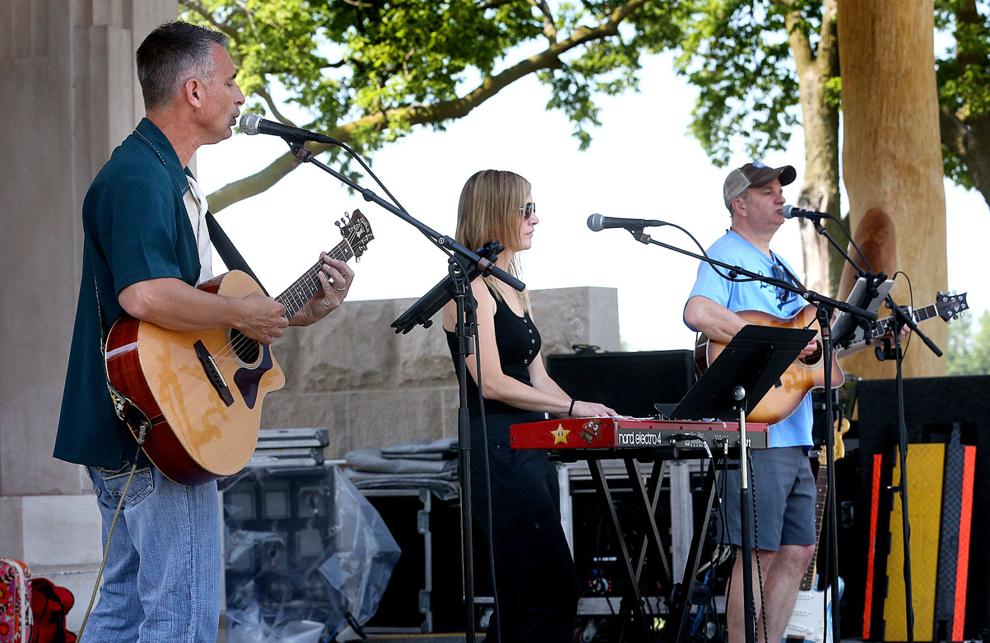 Riverfest Thursday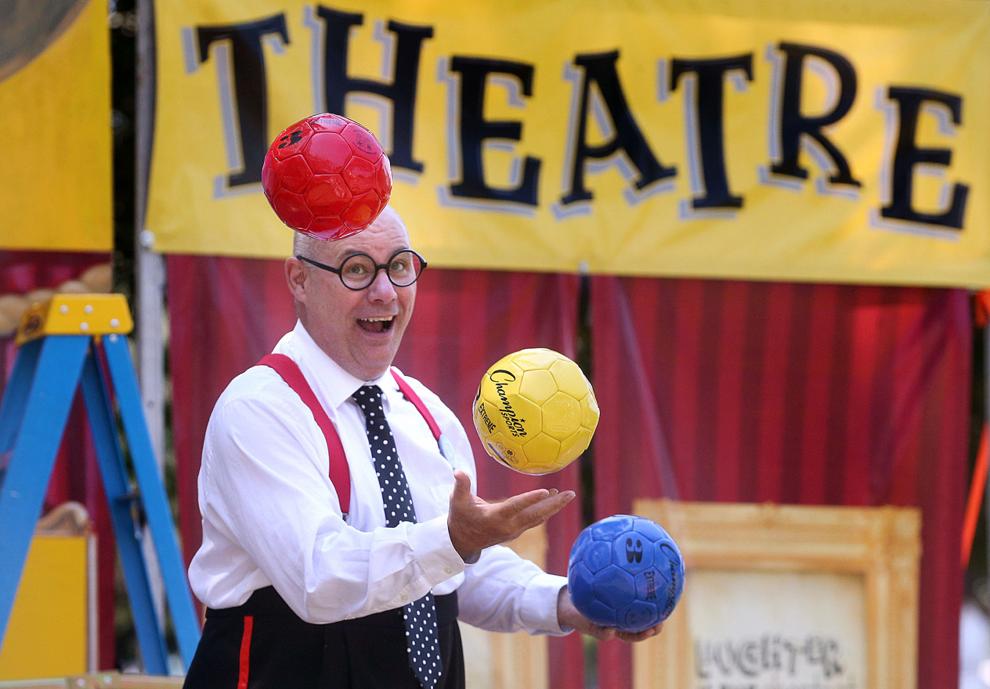 Riverfest Thursday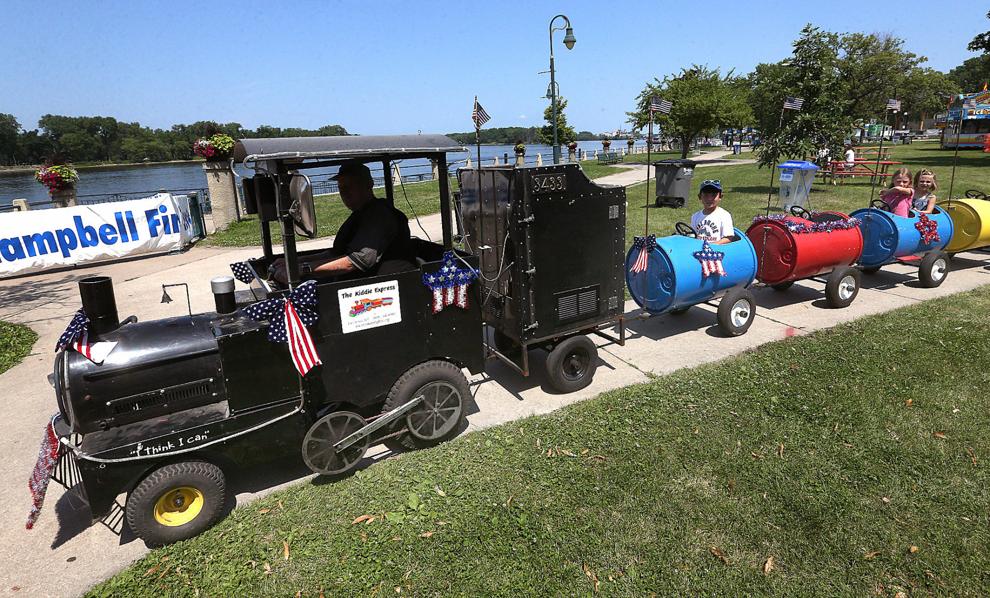 Riverfest Thursday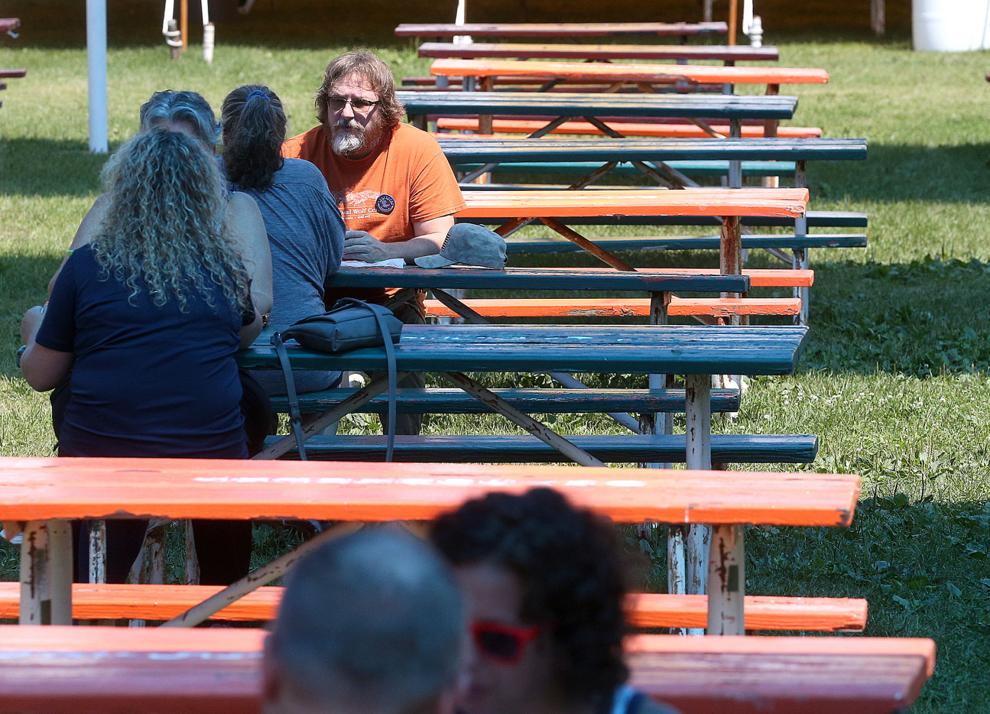 Riverfest begins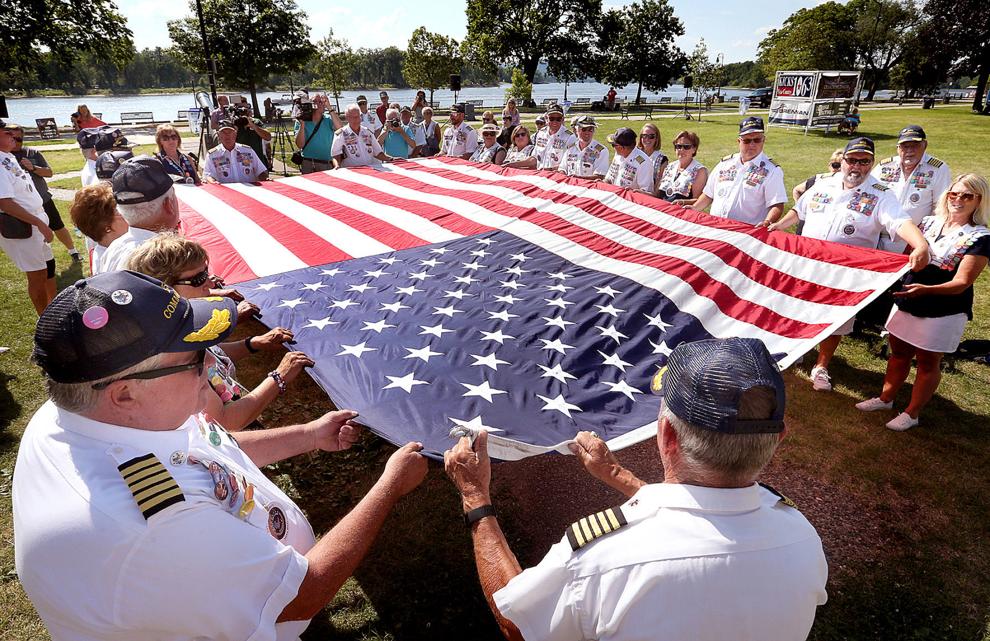 Randy Houser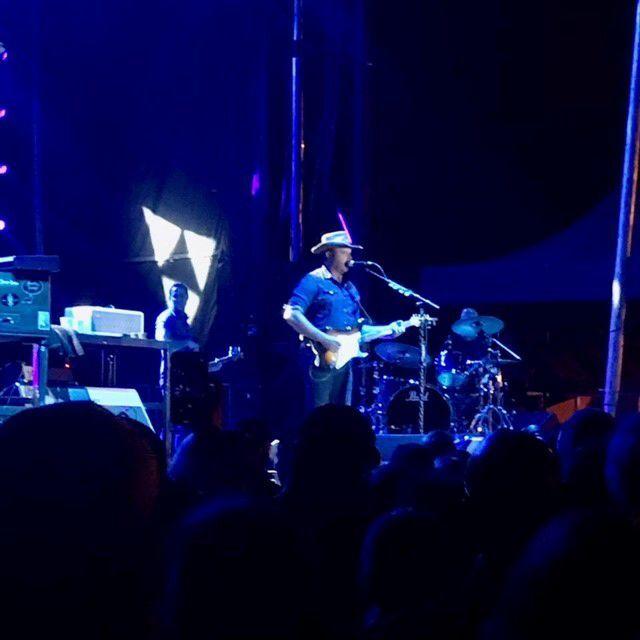 Randy Houser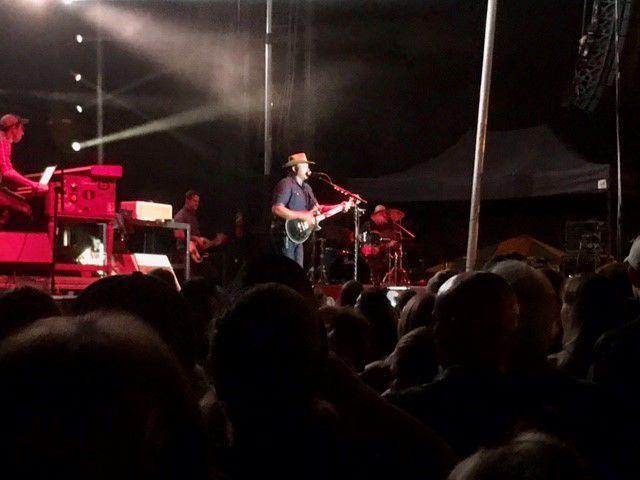 County Line Drive
A colorful evening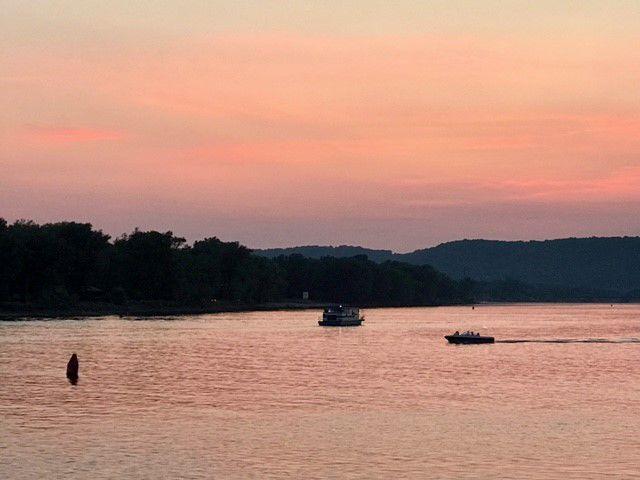 Express track to fun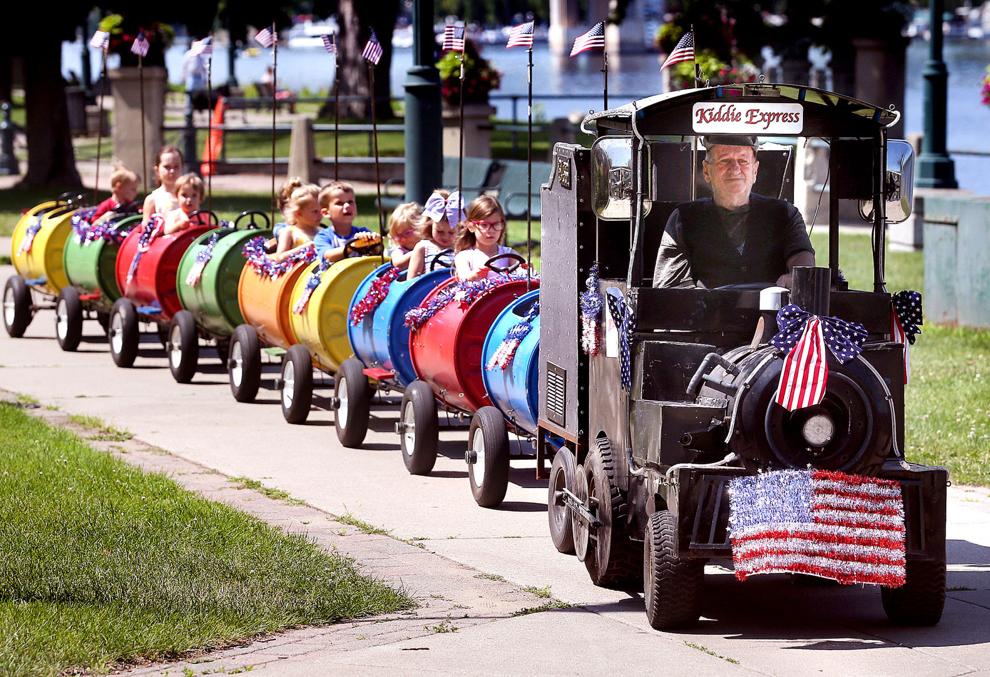 Altered Five Blues Band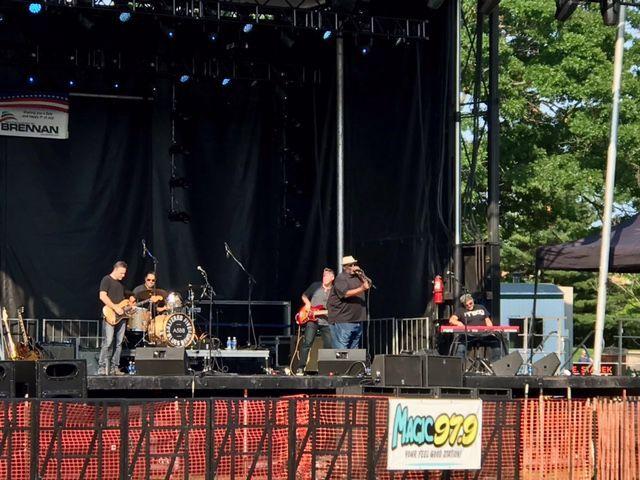 On the river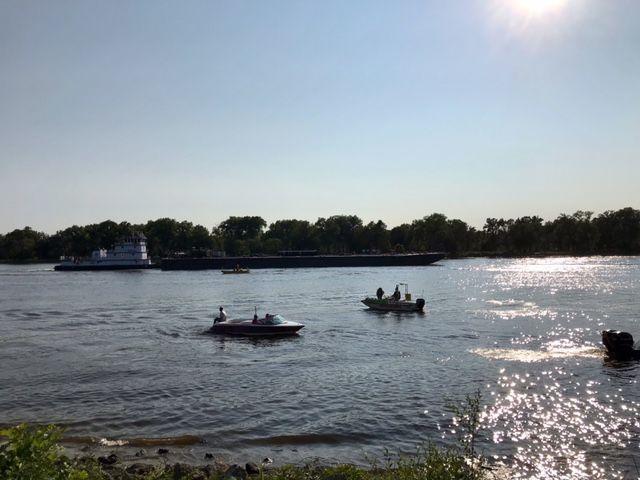 Dialed Action Sports Team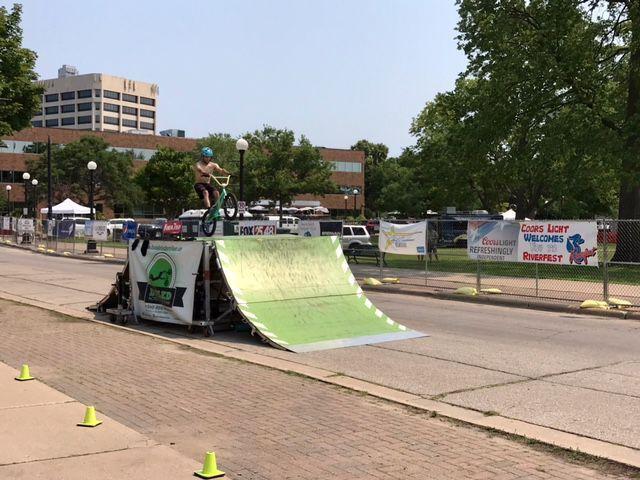 The Shufflin Duprees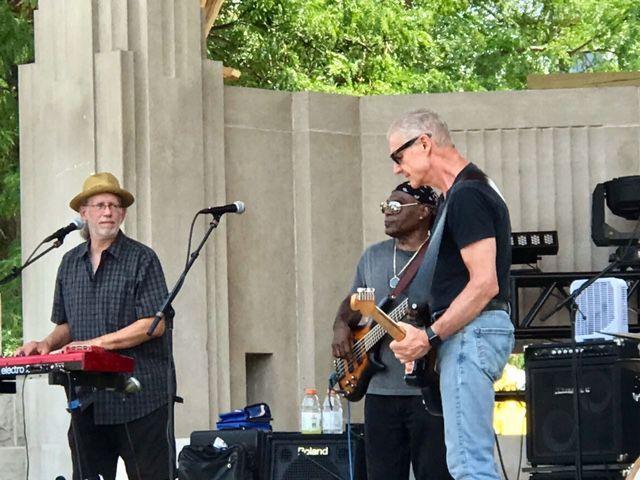 Dialed Action Sports Team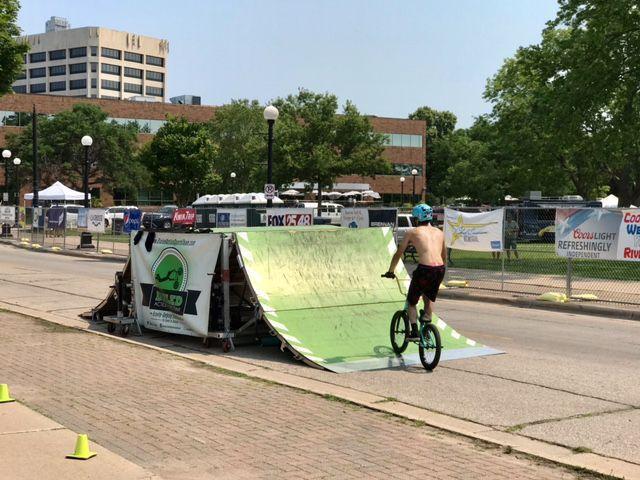 A popular spot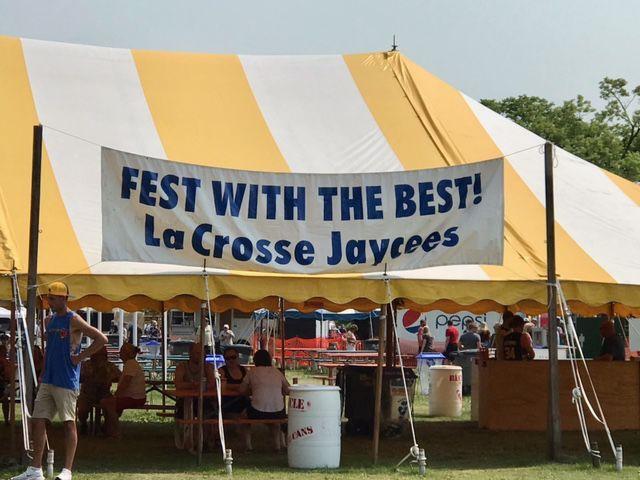 River City Championship Wrestling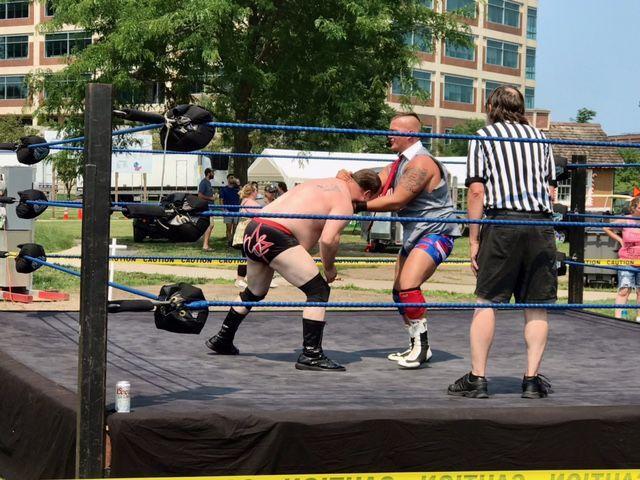 The Executives