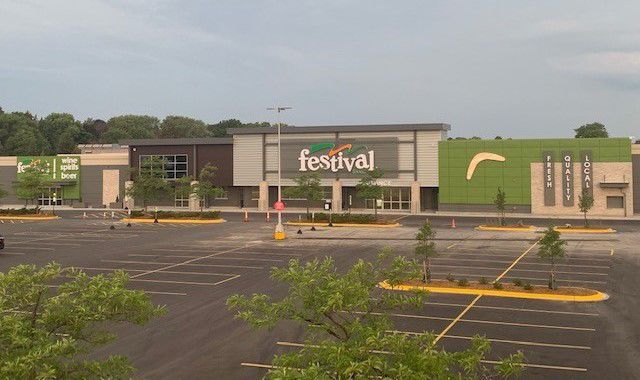 Skogen's Festival Foods will open its newest location at 6 a.m. Friday, July 16, at 4777 South 27th St. in Greenfield, Wisconsin. The store will employ 250 associates and be open daily from 5 a.m.-midnight.
Mark Skogen, president and CEO of Festival Foods, said the company is excited to expand to Greenfield and serve new guests who seek selection, value and service excellence.
"We're committed to providing the best grocery shopping experience in Wisconsin, and we're excited to greet our newest guests from the Greenfield community," Skogen said.
The 86,500 sq. ft. store will feature Festival Foods' traditional favorites, such as a scratch bakery, extensive produce and deli selections, meat and sustainable seafood, a hot food bar, organic foods, wine and spirits, and a variety of take-home meals.
Shoppers will also find Caribou Coffee along with a seating area and prepared fresh food line-up offering Asian stir-fry, Hissho Sushi, pizza and gourmet popcorn.
The opening will bring Milwaukee-area Festival Foods stores to three and total Wisconsin locations to 35. The retailer opened a West Allis location May 21, and a Hales Corners location opened in late 2019.
Photos: Festival Foods Grandad Half Marathon and Three Rivers 5K Run/Walk
Grandad Half Marathon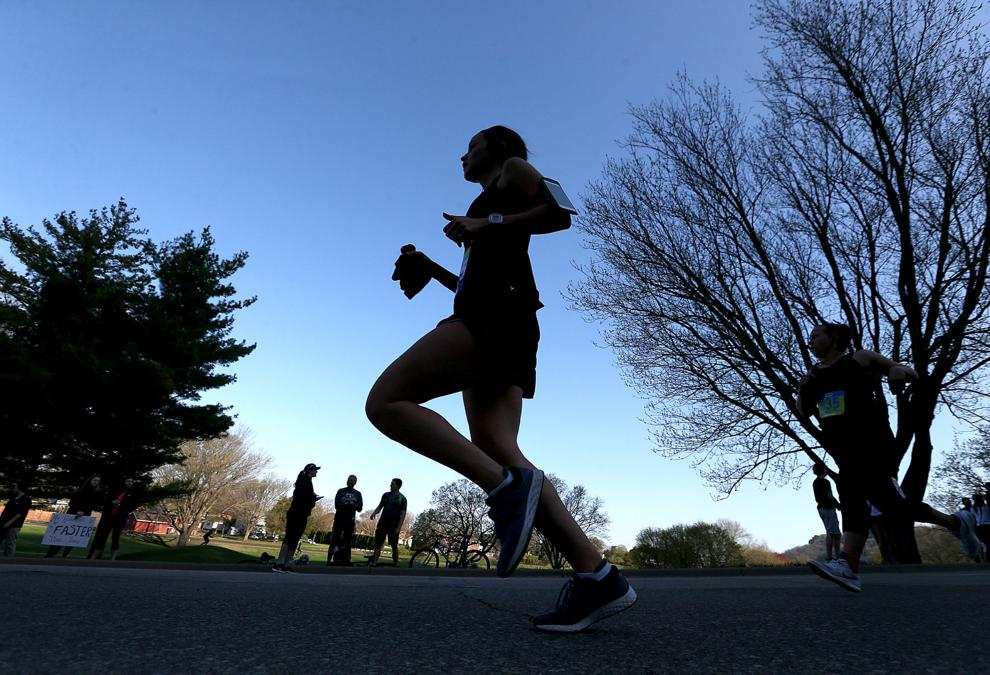 Grandad Half Marathon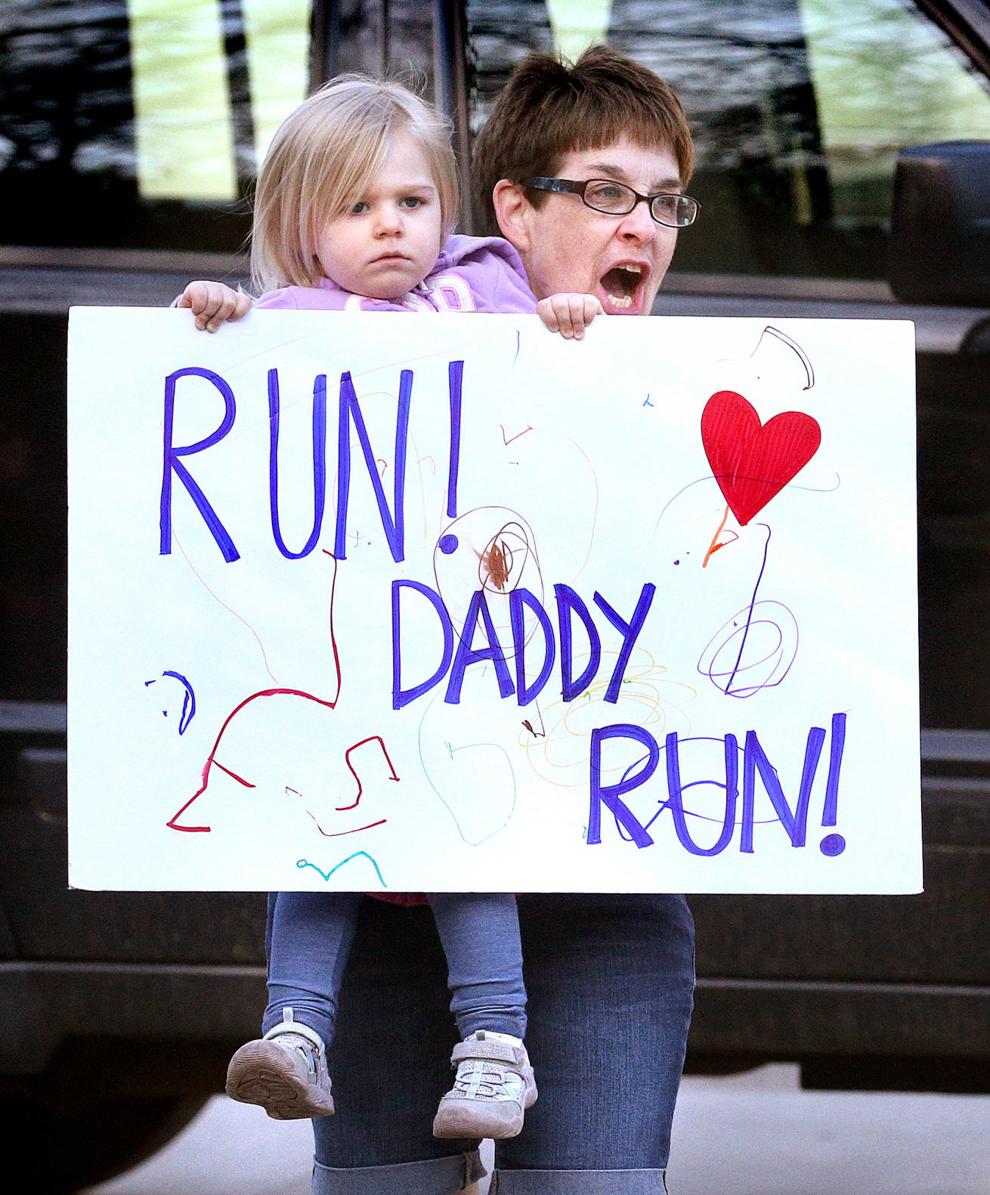 Grandad Half Marathon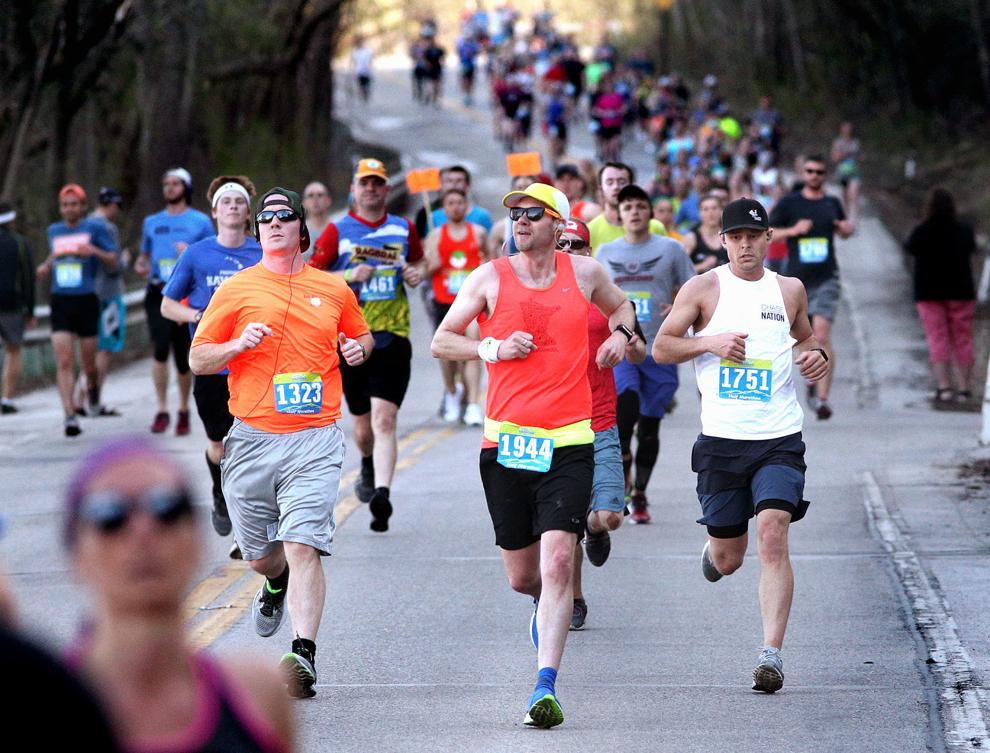 Grandad Half Marathon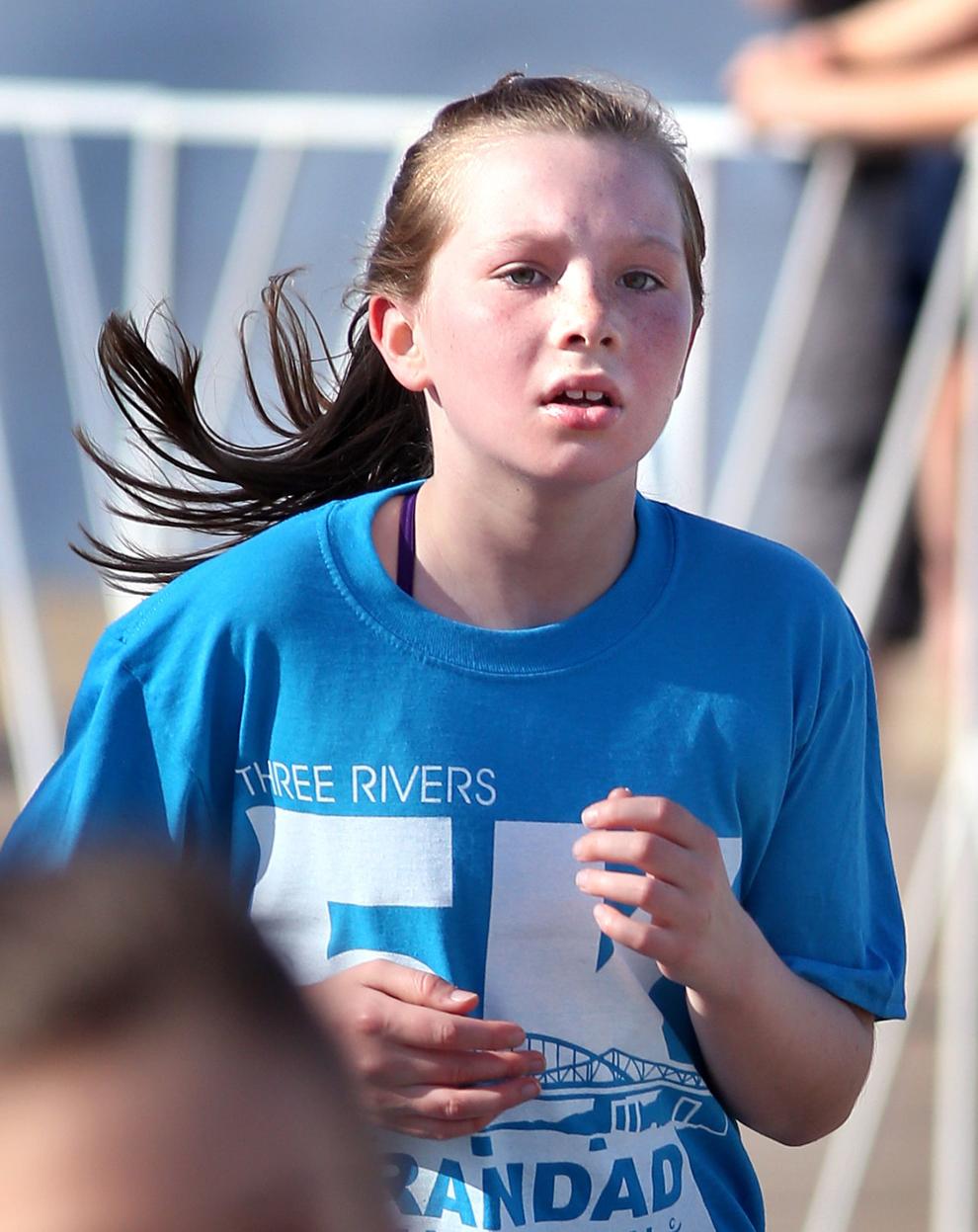 Grandad Half Marathon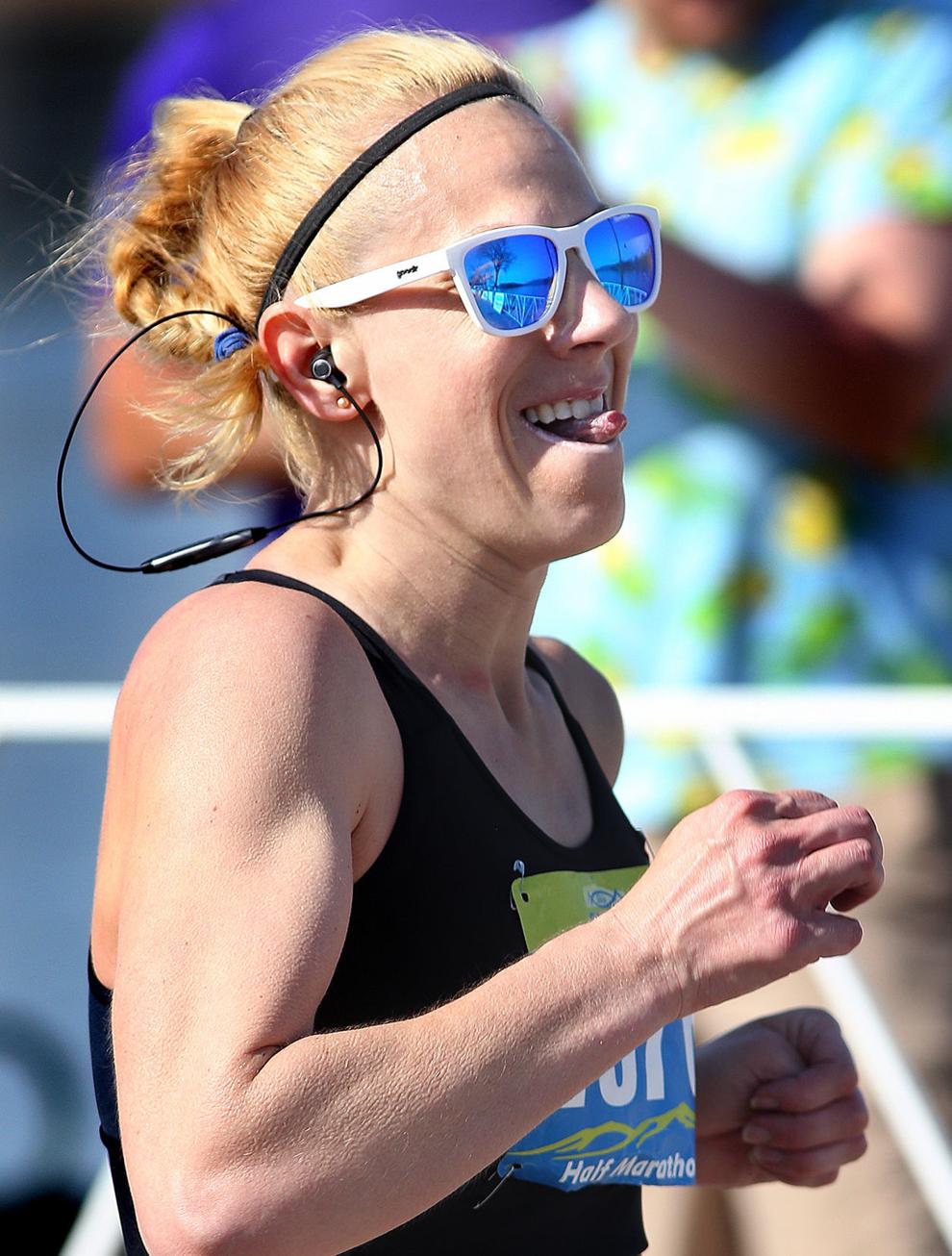 Grandad Half Marathon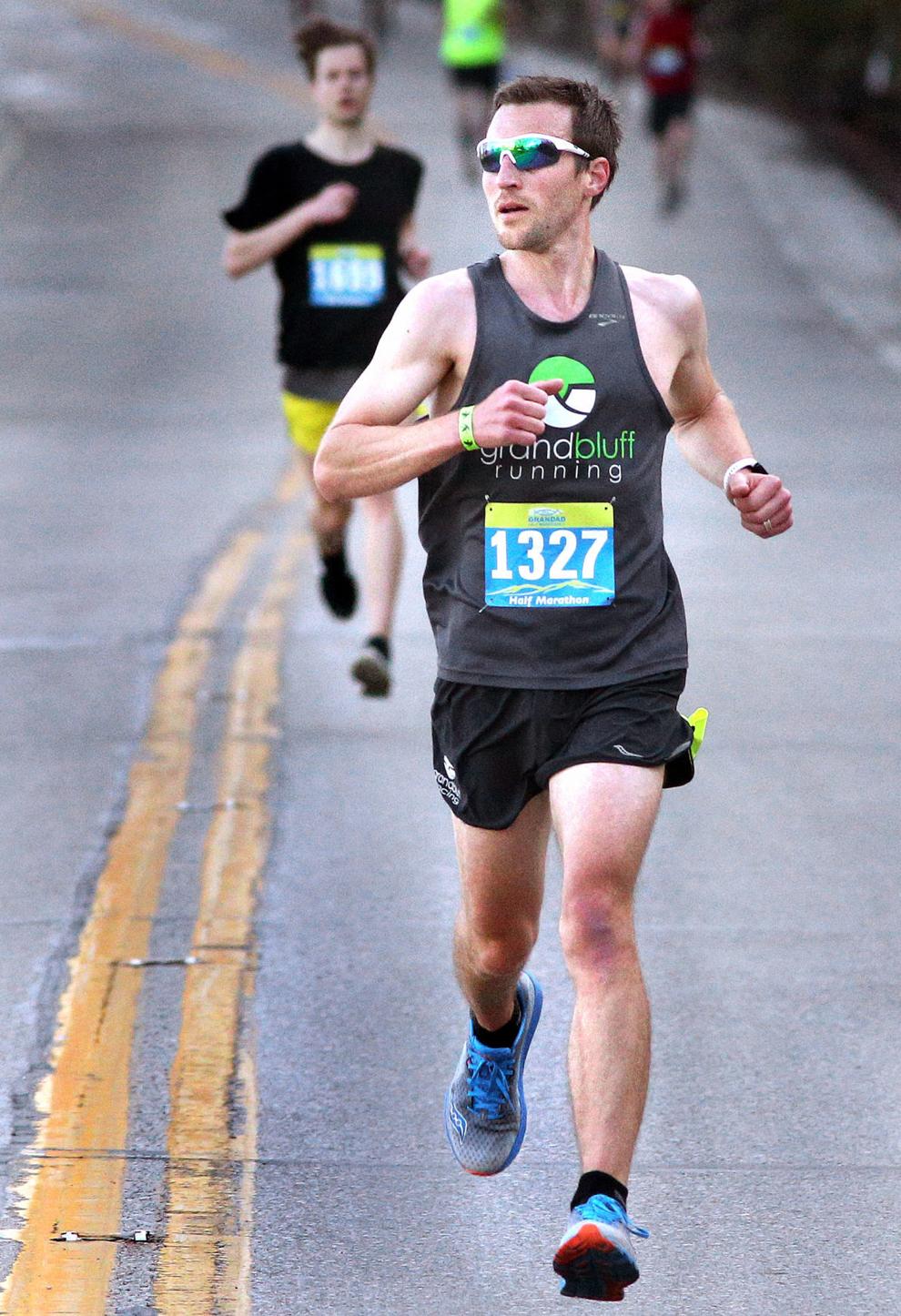 Grandad Half Marathon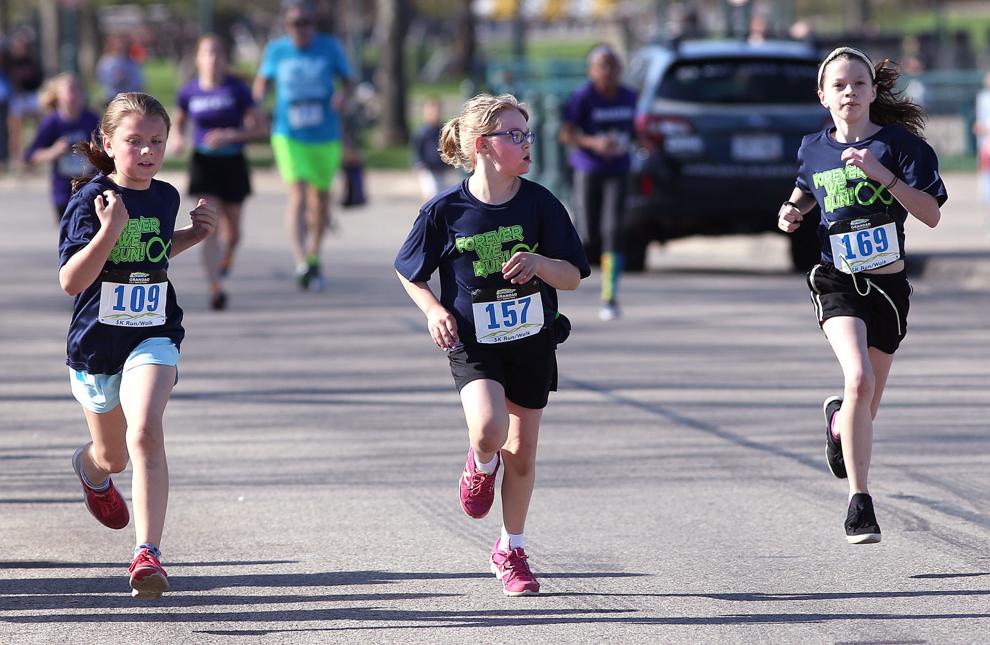 Grandad Half Marathon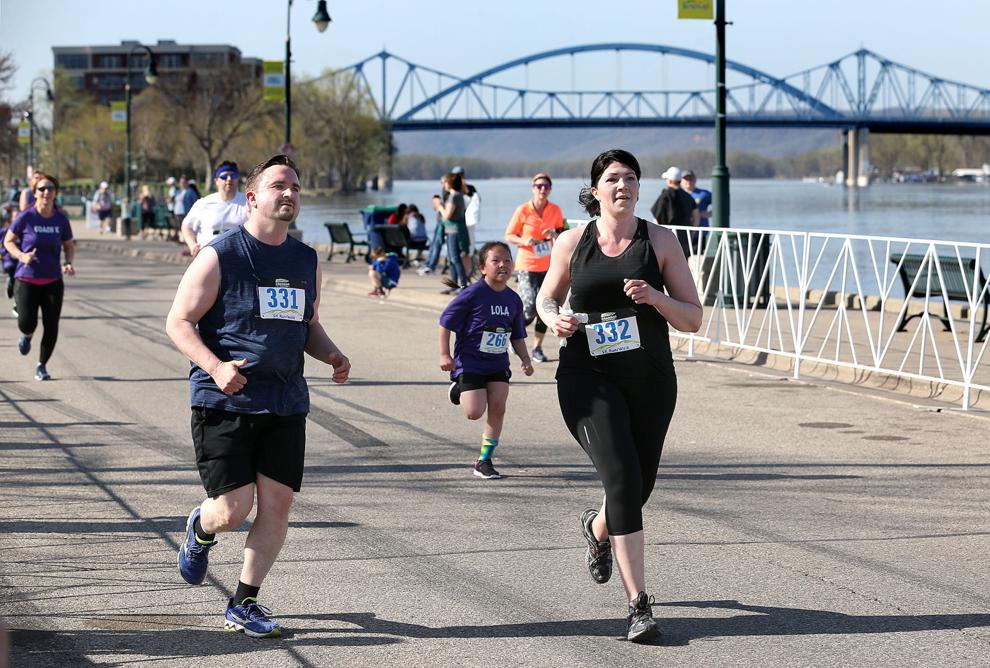 Grandad Half Marathon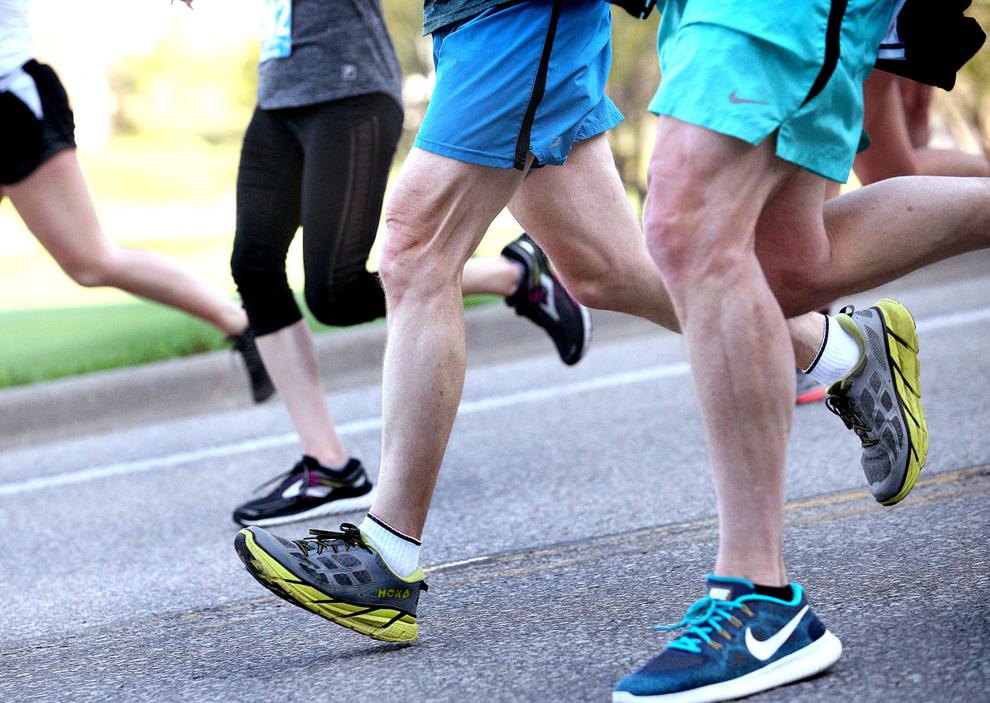 Festival Foods Grandad Half Marathon: Adam Bohach posts second straight win
Adam Bohach has run the Festival Foods Grandad Half Marathon two times, and both experiences have ended in victory.
The 33-year-old Decorah, Iowa native crossed the finish line at Riverside Park in 1 hour, 12 minutes, 19 seconds to win the men's division on Saturday.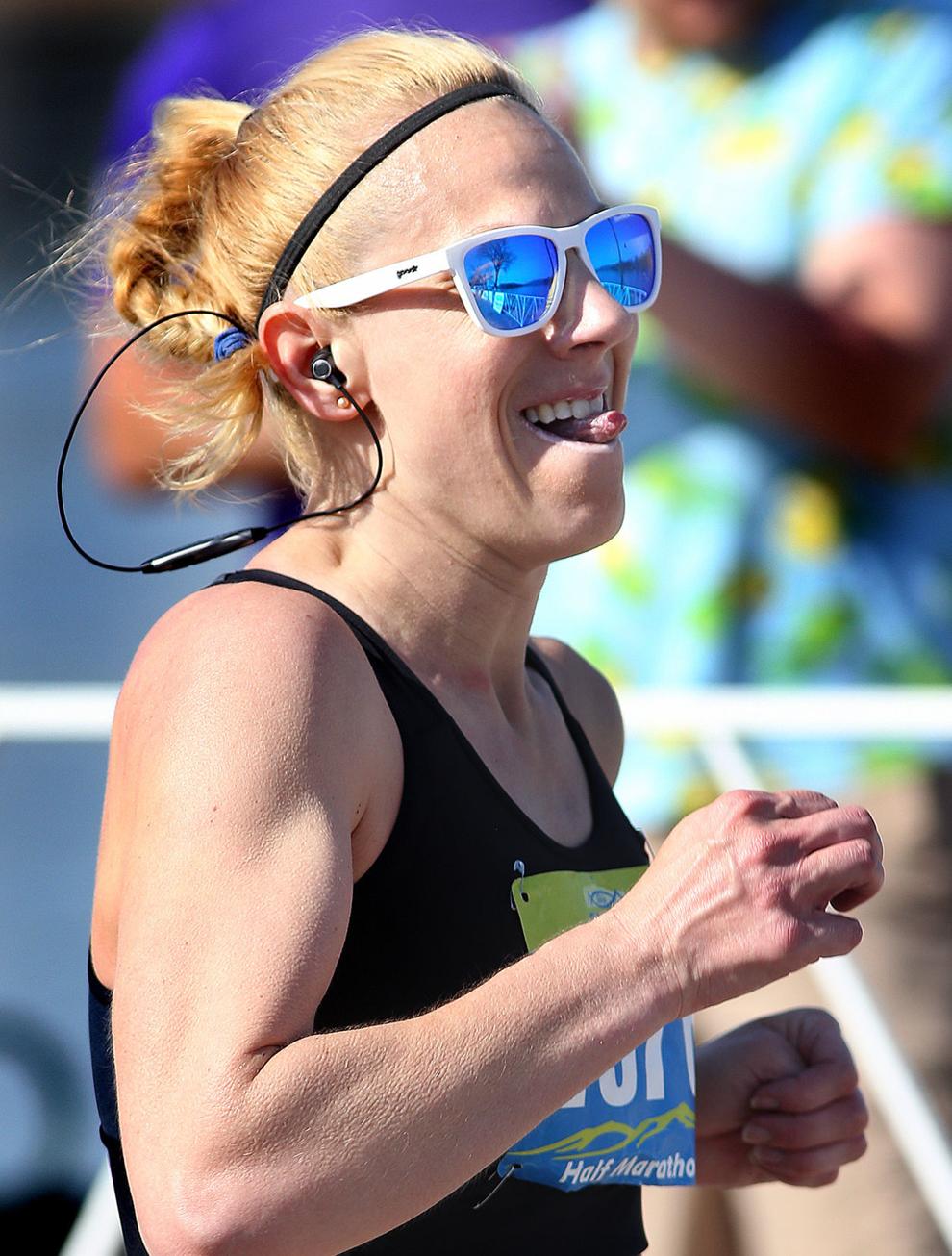 Bohach set a course record last year by finishing in 1 hour, 10 minutes, 2 seconds. The runner has seen success before in his running career earning All-American Honors during his senior year at Luther College and winning the PNC Milwaukee Marathon about two years ago.
Bohach won Saturday's race by 16 seconds over runner-up Ben Bocher (1:12.35) of Naperville, Ill. The 37-year-old beat his third-place finish last year by nearly four minutes.
Zack Bailey (1:18.24) of Chicago finished third, and La Crosse's own Matthew Gausmann placed fourth (1:20.09).
Holmen's Hannah Janus won the women's race with a time of 1 hour, 26 minutes, 45 seconds. She crossed the line four minutes before second-place Lara Ruegg (1:30:43) of Lanesboro, Minn. Sarah Stiloski (1:30.47) of Green Bay finished third, and La Crosse's Molly Baker was fourth (1:41.05).
Jacb Bryhn of Mindoro won the men's 5k race by one second with his time of 15:33. La Crosse's Jackson Shaw (15:34) pushed him to the end. Dylan Johnson (16:57) of Circle Pines, Minn. came in third (16:57), and La Crosse's Tony Dockendorff was fourth (17:35).
The Bohach family picked up another victory when Flannery Cerbin-Bohach, a Central High School graduate, won the female division with a time of 17:46. Kylie Rischer (20:00) of La Crosse was second (20:00) and finished five seconds ahead of third-place Savannah Stanley (20:05) of Two Rivers, Wis.
La Crosse Omnium draws 400 cyclists for three day competition
At 14, Anthony Hilligoss is several years from adulthood, but he was racing with the men Saturday afternoon, prepared to power through 54.4 miles on Day Two of the La Crosse Omnium.
Though competing among those who were cycling well before he was born, Anthony, of Eden Prairie, Minn., was feeling confident, having tackled steep rides five times a week in preparation.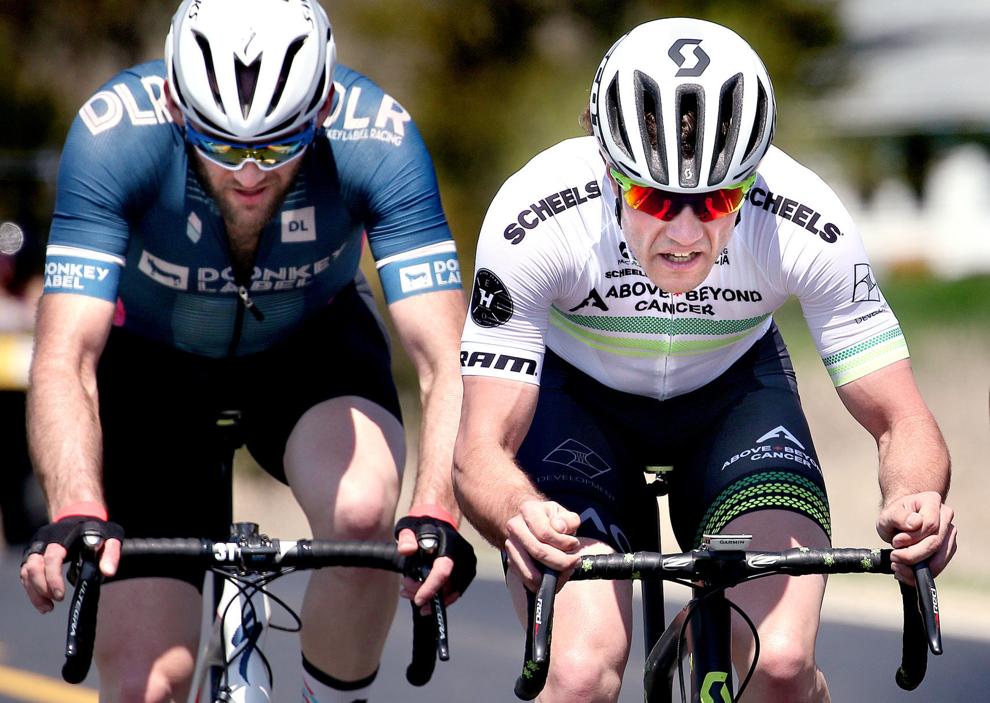 "It's a little intimidating, but I'm up for it," said Anthony, who participated in the boy's division the past three years. "You have to conserve energy, find good riders to follow, drink water and fuel up throughout the ride so you don't bonk out."
Fatigue is inevitable for participants in the three-day cycling classic, now in its seventh year and hosted by the Outdoor Recreation Alliance of the Seven Rivers Region. Coinciding with the Festival Foods Grandad Half Marathon, riders faced a time trial Friday afternoon, ascending 550 feet up Grandad Bluff on a 2.4-mile course. On Saturday, riders in 15 categories tackled a 13.6-mile loop in the backwoods around Ridgeway, Nodine and New Hartford, Minn., repeating the route up to five times for distances topping out at 68 miles. On each lap, cyclists faced a challenging 654-foot climb — with an exhilarating descent.
"It's fun, a little bit of a rush — you hit 47 mph going downhill," said Jadon Jaeger, 36, of Bayside, Wis. A fifth-year competitor, Jaeger joined the Masters 35+ 1/2/3 division, finishing Saturday's 54.4 mile trek in two hours and 12 minutes. Jaeger puts in up to 20 hours of practice a week for the race, and while he "powered through" to the end, the competition was stiff.
About 400 riders, basking in the blue skies and sunshine, participated in Saturday's events, with many set to return for this morning's Omnium Criterium in downtown La Crosse. Described as "NASCAR on bikes," Criterium riders, packed tightly on the streets, cover flat terrain at high speeds.
Points are scored individually in each event over the course of the weekend and accumulate toward the La Crosse Omnium Championship. Cash prizes of up to $1,800 are awarded. Proceeds from entry fees also support the Outdoor Recreation Alliance.
People ages 9 to 50-plus come from across the U.S. and Canada for the Omnium, with levels of skill from amateur to pro. Organizer Chris Stindt credits the topography of the Driftless Region for the race's popularity, and rider Jeannie Kuhajek of New Zealand agrees.
"The area is beautiful, lots of variety in the terrain," said Kuhajek, 44, who travels to the U.S. each summer for racing season with partner Warrick Spence, 45. The couple bonded over cycling, with Spence having competed for three decades and placing second Saturday in the Masters 35+ 1/2/3 Division. Compared to the hills in New Zealand, the route's ascent was a relative breeze, and Kuhajek notes she and Spence have the advantage of warm weather year round for outdoor practice. While the couple bikes 10 to 15 hours a week, Kuhajek says it is more for recreation than race preparation.
"I love the freedom and beauty of being on a bicycle, and the simplicity of the sport," Kuhajek said.
Anthony shares her passion for soaring on two wheels, a thrill compounded by the camaraderie and competition of the Omnium.
"I think it has the perfect mix of what a road race should have," Anthony said. "Races are the fun stuff."