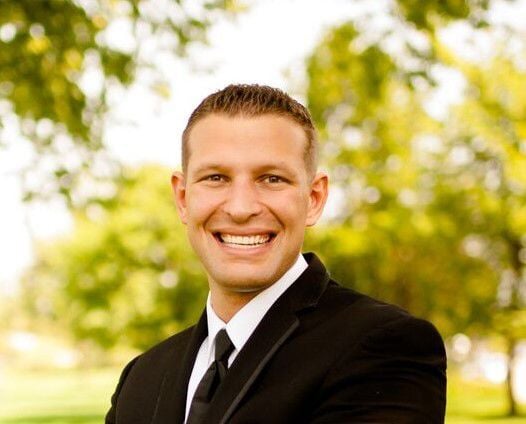 The La Crosse Area is showing many positive signs in terms of economic development as we progress past the pandemic.
Business slowed for some local employers, but our area's recovery is outpacing Wisconsin state averages. In addition, planned development projects are taking shape and there are many future development opportunities which will help move our region forward for years to come.
A recent presentation by the Wisconsin Department of Revenue to the La Crosse Area Chamber of Commerce gives clues as to why our area is doing better than most across Wisconsin. The variety of industries in the region is softening the blow from the pandemic and propelling us ahead of other communities during the recovery.
A heavy presence of healthcare, higher education, manufacturing, distribution, and leisure and hospitality industries has left La Crosse equipped to thrive in the future. Wisconsin Department of Revenue statistics from January 2021 is showing Leisure and Hospitality employment is outpacing the Wisconsin average by 5.7%, and private education and health services employment is ahead by 4.1%.
Overall, total employment is a full percentage point ahead of the state average. In addition, revenue losses around the food services industries are recovering quicker in La Crosse than the Wisconsin average by 4% according to change in taxable sales revenue rates.
La Crosse's diversified industry sectors has helped continue to drive the economy, but another major factor in setting La Crosse apart will be new economic development plans and opportunities. LADCO is the leading organization serving as a connector between businesses, developers, real estate professionals, and government entities at all levels. It helps develop comprehensive packages for businesses looking to relocate or expand in the area.
LADCO has seen the Coulee Region make tremendous strides in real estate development and reuse, but it also sees plenty of opportunity remaining in some of our area's most attractive locations.
River Point District, a site located on Copeland Avenue at the confluence of the Mississippi, La Crosse and Black Rivers, is poised to offer a plethora of development opportunities. The 65-acre former industrial site, now owned by the Redevelopment Authority of La Crosse, is offering spaces dedicated to a mix of industries including retail stores of all types, gathering spaces for events, and offices of all sizes.
The Redevelopment Authority of La Crosse is working in conjunction with the City of La Crosse, regional economic development organizations, and WiRED Properties – the hired master developer from Milwaukee—to bring this project to fruition.
The Village of Holmen has expanded at one of the fastest rates in the state and shows no signs of slowing down. The Village of Holmen also offers an extraordinary development opportunity located directly west of the US HWY 53 and HWY 35 intersection. The area supported by municipal utilities offers developable shovel-ready land with a mix of intended uses such as agriculture, office space, manufacturing and industrial.
The Kings Bluff development offers high performance real estate solutions while preserving the natural beauty of the area. These types of opportunities include commercial and residential, which help to create avenues for sustainable growth for years to come.
These examples of future development are just two of many opportunities throughout the region. Public-private economic development partnerships such as River Point District and Kings Bluff and a focus on strengthening our current variety of industries will help continue to make the La Crosse area stand out from others across the State of Wisconsin and throughout the Midwest!
Neal Zygarlicke is CEO, La Crosse Area Chamber of Commerce, and Sam Bachmeier is Economic Development Coordinator, LADCO.