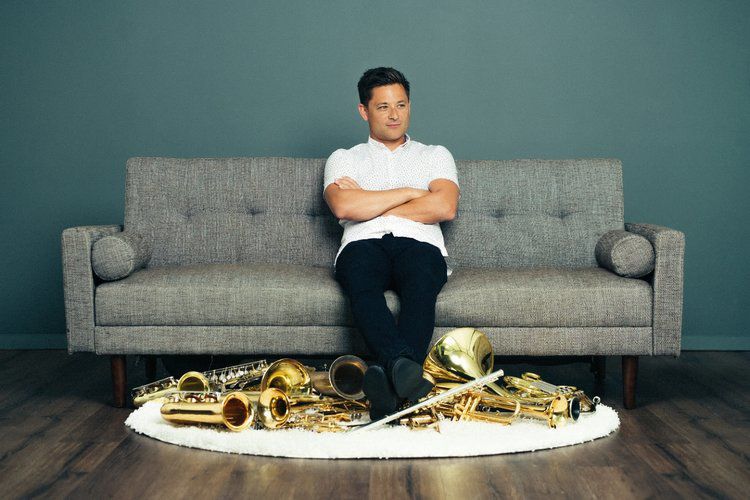 An Omaha-based entertainer named Billy McGuigan is becoming a familiar face for Coulee Region audiences.
McGuigan's two previous shows at West Salem's Marie W. Heider Center for the Arts — a Beatles tribute ("Yesterday and Today") and a Buddy Holly tribute ("Rave On!") — were among the venue's most successful events.
Now McGuigan is back with what appears to be his most spectacular show yet, beginning at 7:30 Feb. 14 in the Heider Center, 405 E. Hamlin St., West Salem.
It's called "Rock Twist" and the twist is that this is rock 'n' roll with a 15-member big band behind it. But it's not just rock 'n' roll — the show also combines elements of big band, swing, jazz and pop.
"This is something I've wanted to do for a really long time," McGuigan said. "I'd hear Paul McCartney play 'Yesterday" on a keyboard and I'd think 'Come on Paul. Add some strings — you can afford it!"
The idea for this show was born a few years ago when McGuigan performed before a record-breaking crowd of 11,000 people at a summer concert series held in downtown Omaha. The series is called Jazz on the Green and for this particular show McGuigan fronted an actual orchestra.
"Afterwards I thought 'Hey, wouldn't it be cool if I could do this more often," McGuigan said. In 2017, that dream became a reality with "Rock Twist." The show has a four-piece horn section; strings, backup singers and a rock 'n' roll rhythm section.
McGuigan says the response from audiences around the country has been extremely enthusiastic.
The constantly changing set list contains everything from The Doors to Duke Ellington, from Frank Sinatra to Fleetwood Mac, Billy Joel, Elton John and Harry Connick Jr. And, of course, the Beatles and Buddy Holly are well represented with fresh arrangements.
"For me, it's like turning the dial on a really great oldies station," McGuigan said. "I want people to say 'Here's a great song" and then 'Oh, here's another one.' My main goal is to make sure everyone is enjoying themselves. I try to keep the excitement level high by bringing energy."
Because McGuigan is still touring the country with his successful Beatles and Buddy Holly tributes, his time at home has become limited. "With all of the shows we've got going we used to be on the road for nine months out of the year," he said. "Now it's even worse — we kind have to force ourselves to take a few weeks off every now and then."
Given all his successful shows, McGuigan admits he might have created a monster. Still, he's not complaining. "It's a very fun monster though," he said. "We must be doing something right."
While McGuigan's other shows are doing very well, he emphasized that this new show has a little something extra: "Be prepared to have the best time," he said. "We're playing the best music in a way that's enjoyable for everybody."
Be the first to know
Get local news delivered to your inbox!