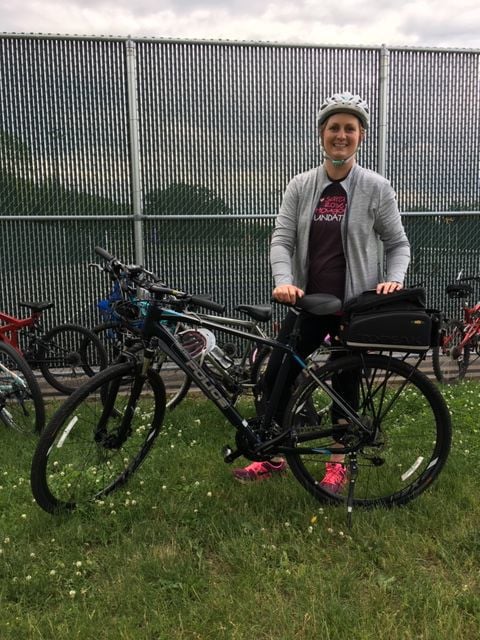 While the debate continues whether School Resource Officers are necessary to schools, the Onalaska and Holmen school districts are fortunate to have dedicated officers who are a great example of the positive effect officers have in schools.
On the website of the National Association of School Resource Officers, it states that they believe "all people deserve the same fairness, respect, dignity, security and justice."
It also states that officers receive specialized training including programs to "protect our schools and how to recognize bias in themselves and how to overcome it."
The role of the School Resource Officers is to help ensure a safe and secure environment with their special training, knowledge and experience in handling sensitive situations.
Their visible presence in schools is not one of force or intimidation. They are positive, professional role models who handle difficult situations with integrity and compassion.
To many students, they become a caring and trusted confidant, someone who is there to help them find the resources they need.
Through their involvement and commitment, they cultivate relationships that impact decisions young students make.
While these officers have many positive emotional connections to students, families and staff, they also endure negative emotional connections when dealing with some situations that can have an impact on their work and personal lives.
The communities of Onalaska and Holmen have a strong history of valuing and supporting education. Both districts have a School Resource Officer and a DARE Officer.
While the School Resource Officers work for the entire district, the majority of their time is spent at the high school.
They will go to the elementary schools when needed. Officers in the DARE program (Drug Abuse Resistance Education) educate students and provide them with the skills they need to resist peer pressure to avoid involvement with drugs, gangs and violence.
Staff, parents and students have observed the integrity and dedication of these officers, as well as the importance of the connections the officers who partner with the districts create in ensuring high levels of learning for all.
In Onalaska, Officer Tyler Blair is in the role of Resource Officer and was new to the position in 2019.
Previously, Officer Leah Myers and Officer Matt Jahr were the School Resource Officers.
Staff reports that these officers maintain a positive, professional presence in the schools and have observed the importance of the positive connections they make with students.
Many students have benefitted from having a caring role model who helps them find necessary resources. In Holmen, the School Resource Officer is Joe Hickey. Staff reports that Officer Hickey will take the time to get to know the students that he has to intervene with and will purposely come back when they are not in crisis to play a game, have a conversation and create a positive interaction.
The positive relationship with officers often starts at the elementary school level through the DARE program.
Not only is the educational component of the DARE program important, but the relationships that are built between students and the DARE officer are invaluable at the elementary level, carrying through their formative years.
In Onalaska, the DARE program is taught by Officer Leah Myers. In Holmen, the DARE Officer is Kevin Bauer. DARE officers teach formal instruction to 5th grade students, but their positive presence in the school reaches well beyond 5th grade.
In Onalaska, staff has observed that any student that Officer Myers comes in contact with is greeted warmly. This makes for a positive interaction with law enforcement.
For some students this is their first interaction with law enforcement, and for a few it might be an interaction different from ones they may have previously observed due to personal situations.
The support that the DARE officer gives to the Resource Officer is vital and makes this team a huge asset to our schools, as they are familiar with each school, and would be able to quickly and efficiently respond to any emergency.
Resource and DARE officers' dedication goes above and beyond their duties of helping to educate our students and keep them safe. They lead by example, by being compassionate, positive role models and a friendly, active presence in our schools. The officers in Onalaska and Holmen truly make a difference in our schools and in the lives of staff, students and families.
Be the first to know
Get local news delivered to your inbox!