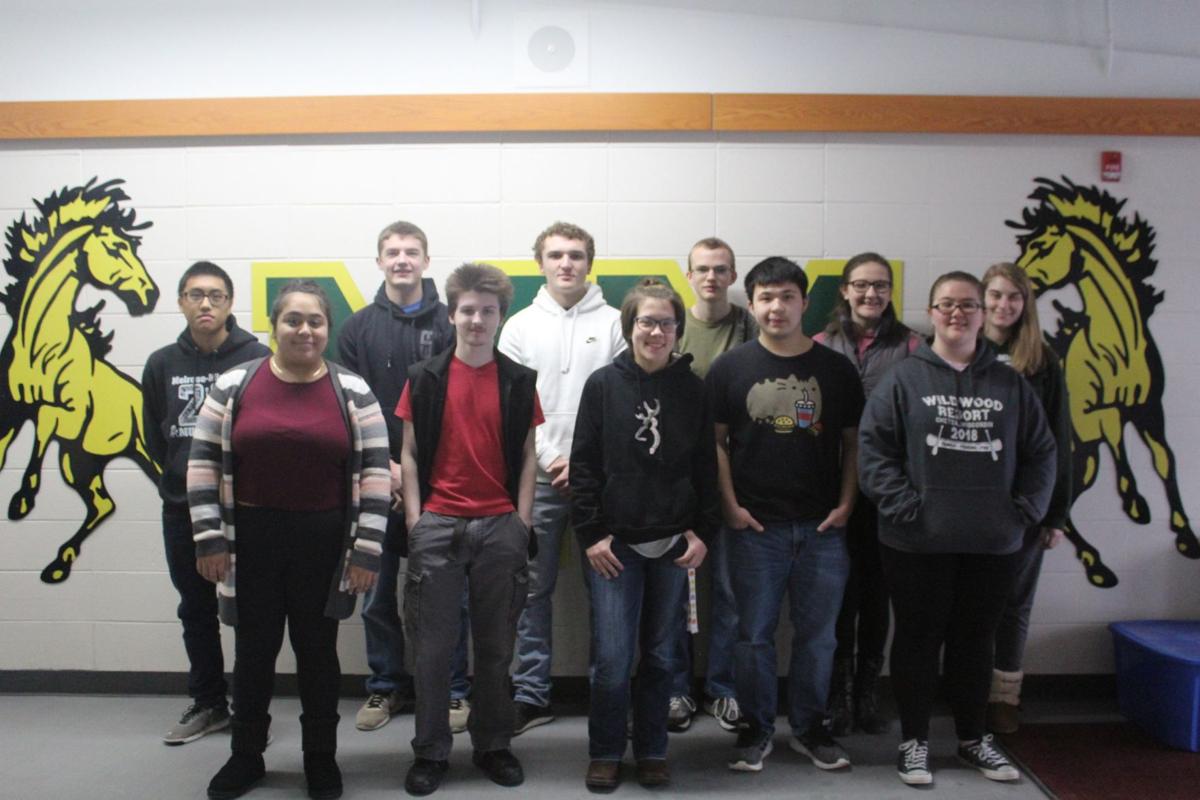 The Melrose-Mindoro Academic Decathlon team will compete March 6 in the state Academic Decathlon competition in Wisconsin Dells.
The Mustangs finished second in the state's regional competition in Division IV behind Marathon to earn a spot at state. Melrose-Mindoro had the 14th highest score in the state among all divisions in the regionals.
The Mustang team members won 29 individual awards at regional competition in January at UW-Stevens Point.
Junior Ethan Kastenschmidt led the Mustang scoring with a school record 7,558 points. Ethan's score was the highest among all schools at the Stevens Point Regional. 
Seniors Anna Giertych and Sydney Brown finished third and fourth overall with scores of 6,982 and 6,675.
In the scholastic category, senior Ty Jenniges finished third overall and received four individual awards including a first in economics. Mel-Min's two other scholastic competitors were seniors Devin McCoy and Karissa Kaiser.
McCoy had a first in art and a second in social science. In the varsity division, Mustang senior Xio Perez finished second overall and won first in speech and second in music. Junior Paul Bjorge also competed in the varsity division. The team's two alternates are junior Shoua Vang and sophomore Jonah Waughtal.
A decathlon team is comprised of nine students representing three different divisions based on grade point average.
Each team member competes in 10 events including: speech, interview and essay, along with tests in seven academic subject areas such as literature and economics. This year's competition theme was the 1960s. 
This is the thirteenth state competition in a row for Melrose-Mindoro and coach Randy Ebert.
Be the first to know
Get local news delivered to your inbox!