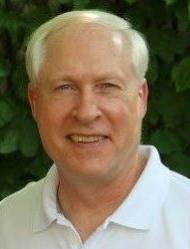 Former Onalaska Common Council President Jim Binash is seeking a four-year term to serve as the city's mayor.
He is running against current city mayor Kim Smith and first-time public office seeker Terry Bauer.
The Feb. 18 primary election will reduce the field of candidates from three to two.
Binash served on the Onalaska Common Council for four years, one of those as council president. During his term on the council, Binash has served on the city's Room Tax Commission, City Plan Commission, Sub-Plan Commission, Administration and Judiciary Committee, Parks and Recreation and Community Development Authority boards.
"The experience helped me realize how I may use what I have learned to assist the city in achieving our goals," Binash said.
Since Onalaska hired an administrator, the city's mayoral office has become a part-time position. However, the mayor still heads the police and fire commission. Binash serves as the commission's secretary.
Binash anticipates the mayor will face such issues as affordable housing, public safety, development opportunities and responsible growth as well as the sewage-treatment agreement with La Crosse.
Onalaska sends its wastewater to La Crosse's plant for treatment. La Crosse has proposed changes to its payment schedule for receiving waste from outside municipalities. The changes include requiring those municipalities sending their wastewater to the La Crosse plant pay a service fee in addition to the cost of treating the sewage.
Binash's vision for Onalaska is a desire is to preserve the city's identity as a mix of development.
"We have a diverse structure of single-family residences, apartment complexes and businesses," Binash said.
A retired insurance investigator, Binash volunteers as a Monroe County deputy sheriff transport officer and has served on La Crosse County Convention and Visitors Bureau board. He is the commander for the American Legion Post 336 in Onalaska and volunteers with the USO and Disabled American Veterans,
An Onalaska resident since 1992, Binash is married and the couple has three adult children and two grandchildren.
Be the first to know
Get local news delivered to your inbox!