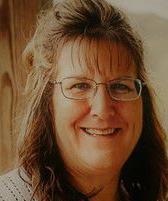 During the past couple months, Kim Smith has had a taste of what the office of mayor entails.
In December, the former Onalaska alderperson was appointed unanimously by the Onalaska Common Council to succeed Joe Chilsen as the city's mayor. Chilsen resigned earlier in the month, citing health reasons.
"Being mayor of Onalaska is a role I take very seriously," Smith said. "I am committed to serving for as long as Onalaska entrusts me with the position. I would not have accepted the appointment without ensuring I could devote the time and energy necessary to do the job well. My priority is to fulfill this role competently and in a professional manner. There is no place I would rather serve."
As mayor, Smith views her role as a spokesperson for the city's residents along with overseeing committee work and helping staff ensure quality service is provided.
She was first elected as an alderperson in 2004. During her tenure, she chaired the Finance and Personnel Committee and the Board of Public Works.
She served on the Utilities Committee and the Sustainable La Crosse Commission.
"The relationships I have built with people in government and our neighborhoods over the last 20 years gives me a solid foundation for serving as mayor," Smith said. "The residents of Onalaska expect quality public service at an equitable cost. I am committed to taking care of our infrastructure, city buildings and preserving our green space and quality of life. I have a proven history in our community of making these a priority and being direct and honest in my approach."
She's begun to reach out to community members and neighbors to find new ways to collaborate.
You have free articles remaining.
"Communication and relationships are tools that will help me serve the common good," Smith said.
"I plan on utilizing my knowledge, experience and education to bring government closer to the people. I will seek opportunities to create efficiencies including regionalization. In order for regionalization to work it needs to be fair and equitable to all parties. Onalaska must have a voice in the governance."
Through the institutional knowledge she's gained in the public sphere, Smith says she has a proven record of listening to constituents, being open to new ideas and bringing together groups within the community to get things done.
"I will continue to lead the city with fiscally responsible policies that provide the high-quality public services that our residents have come to expect," Smith said. "This is an important part of our city identity that we have worked hard over a long period of time to establish."
With the exception of a brief stint working elsewhere, Smith is a life-long Onalaska resident and OHS graduate.
She earned a bachelor's degree from UW-La Crosse and a Master of Arts in Servant Leadership from Viterbo. Smith believes the program's philosophies transfer directly to the work of an elected official.
"They help build a sense of community, serving the common good, seeing things whole, having a good vision for the future," Smith said.
Smith works as the Food Safety Coordinator at City Brewery in La Crosse. She's been married to a fellow OHS graduate for 33 years and the couple has two adult daughters, also OHS graduates, and two grandchildren.
She believes promoting a shared vision for Onalaska and celebrating the connection among its residents will help the city thrive.
Success in accomplishing the vision would be through accessibility to the mayor and her readiness to listen to citizens.
Be the first to know
Get local news delivered to your inbox!