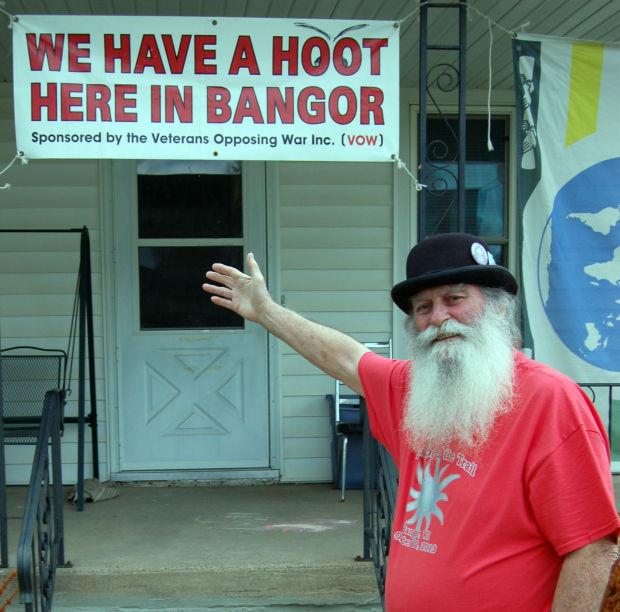 While the Hobo Hootenanny in Bangor won't be in the park this year, that doesn't mean it won't still have a picnic atmosphere, according to John McCue.
McCue, who organized the 34th annual event May 26-27 along with John Ward and Jay Hoffman, said a scheduling mix-up moved the Hootenanny to three different Bangor taverns. It will be May 26 at Leo & Leona's, W1436 Hwy. 33; and May 27 at The Overtime Pub, 1544 Commercial St., and Augie's Bar and Grill, 1614 Commercial St., May 27, but it will be the same relaxing party people are used to.
The Hobo Hootenanny in Bangor has been a little fast and loose with organization since its inception 34 years ago. The event runs from about 1-7 p.m. May 26 at the rural Bangor venue, featuring regulars like Tommy Orrico & Friends, Dan Berger, Therese Roellich, McCue and whole list of others.
While the organizers have an order in mind, they don't have a time set out for each act.
"They're all hobos, so they're on hobo time," said McCue, who knows it well as a two-time King of the Hobos in 1990 and 2014, with a chuckle.
After the show, there will be an unplugged jam with the musicians where anyone's free to join.
On Monday, they'll move the party to The Overtime Pub 2-3:30 p.m. and Augie's Bar and Grill 3:30-5 p.m.
"It's going to be very loose and unorganized," McCue said.
There won't be any amplification and McCue said people shouldn't be surprised to see the regulars joining together to jam.
"They all know each other and they've been friends for years," McCue said.
While McCue, who is a Vietnam War veteran, has always made sure the event recognized U.S. prisoners of war and those missing in action, this year will include a short program to recognize their sacrifice and the hardships they suffered.
"Being the unofficial poet laureate of the VFW, I wrote something for them," McCue said.
Despite the change of venues, there will still be a picnic atmosphere. They'll open the back door at Leo & Leona's if it's a nice day and the admission will still be free – though the singers will have a tip jar out.
The La Crosse Shamrock Club's Irish Rose and Man, Becky Zentner and Luke Seielstad, have plans to stop by as well.
"I'll probably have to sing an Irish song in their honor," McCue said.
McCue said there could also be two former Queens of the Hobos and the current Hobo queen at the party.
For more information, call McCue at 608-451-0039.