The Wisconsin Department of Health Services (DHS) is awarding a total of $6.2 million in grants to 100 organizations which aim to help promote health equity and increase vaccination among marginalized or underserved populations.
Grant awardees, which include health systems, school districts, community organizations, tribal health departments and more, will serve as "trusted messengers" to help build confidence in the COVID-19 vaccine and help eliminate barriers to vaccine access.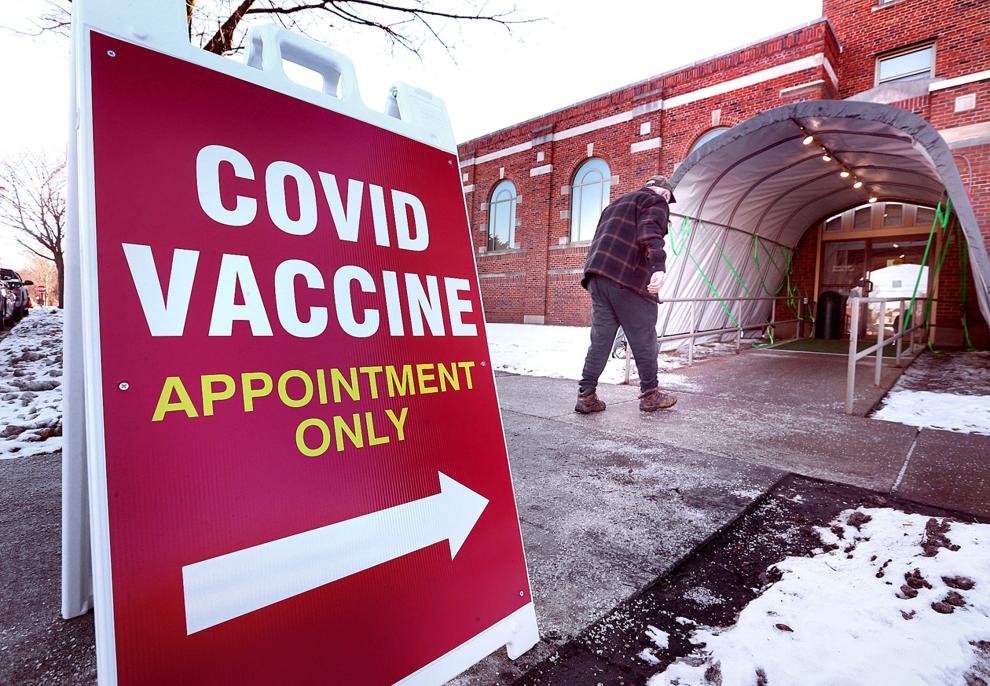 "This major investment to promote health equity in Wisconsin is essential to bounce back from the pandemic together," says Gov. Tony Evers. "Ongoing efforts to distribute the vaccine safely, efficiently, and equitably must include strategies to ensure that vaccines reach communities that face barriers to accessing medical care and people who may have a justifiable mistrust of the medical community and vaccines. We are excited that we can support our partners on the ground in their communities doing this work."
DHS, which initially planned an investment of $3.1 million, was able to double its grant money through federal funding. Applicants were required to submit a strategy plan to be considered. Awardees will use culturally relevant information and engage in outreach to promote vaccine acceptance, and may in addition coordinate transportation or assist in scheduling appointments, host vaccination clinics, and make information more inclusive and accessible.
In addition, $3 million has been invested by DHS to further current vaccine equity work being conducted. Additional equity efforts include prioritizing vaccine orders for tribal partners, community health clinics, and Federally Qualified Health Centers which assist underserved communities, and expanding vaccine access via mobile vaccination teams, community-based clinics and the state's employer based vaccine clinic program.
The pandemic, says DHS Secretary-designee Karen Timberlake, has highlighted existing health inequities, with BIPOC individuals experiencing higher rates of infection, hospitalizations, and death due to COVID-19.
"As part of our work to reach an 80% vaccination rate across our state, we have to ensure those Wisconsinites that have been hit hardest by the pandemic have the opportunity to protect themselves and their loved ones from the virus," Timberlake says.
Mayo Clinic Health System was among the La Crosse County entities to apply for and receive a grant, with $49,867 awarded for its mission to increase awareness of the safety, efficacy and availability of the vaccine.
The work will be conducted with a coalition of local partners and network, casting a "wide net of messaging so people are hearing the same information from trusted sources," says Mayo's Dr. Andrew Jagim.
Dr. Caroline Wilker of Mayo expressed gratitude for the grant, which will help foster connections "with everyone in our community who we can't reach directly in the walls of our clinic" to ensure vaccine awareness is universal.
Additional area grant recipients, and amounts awarded, include:
Coulee Region Immigration Task Force ($20,800): Community health champions will disseminate accurate information about the COVID-19 pandemic and vaccine to Latinx immigrants in LaCrosse, Monroe, Trempealeau, and Vernon counties in order to ensure Latinx individuals have access to and are receiving the vaccine. They will identify and support four members of the Latinx community as community health champions
Great Rivers United Way ($99,996.63): GRUW in La Crosse, Monroe, and Trempealeau counties will provide timely, accurate, culturally specific information to promote COVID-19 vaccination among diverse groups through one-on-one education sessions, education events, and town halls in rural areas. To engage communities facing the greatest barriers, expressing hesitation for vaccination, or comprised of underserved populations, interventions and outreach need to be designed by and for those communities. Its network of community health workers and project partners will focus on the needs of Latinx Spanish speakers, Black, Hmong, and other minority communities, those with identified disabilities, and individuals with mental health diagnoses.
Wisconsin United Coalition of Mutual Assistance Associations, serving La Crosse and seven other cities ($100,000): WUCMAA will develop and implement a collective community outreach effort in eight cities, with four of them representing communities with the largest populations of Hmong residents in Wisconsin. WUCMAA will sub-award contracts to the local community-based partners in the eight communities to support grassroots efforts comprised of a combination of outreach activities and venues that include dissemination of informational materials, panel discussions, videos, social media, radio, texting, emailing, local resource line, etc.