On one hand, Emma Lee does not want to stray too far from her family's beef farm, just east of Coon Valley.
On the other hand, Lee is pursuing a degree in nursing and has big plans for her life and career after college.
Under normal circumstances, she might feel tugged in those divergent directions, forced to choose one and abandon the other. But a new program at Viterbo University is giving students the opportunity to work in rural hospitals, and, in turn, giving small communities access to the kind of health care usually reserved for larger cities.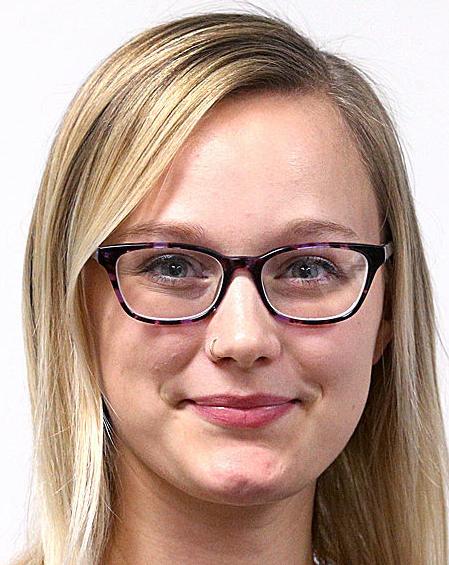 "I knew that I didn't want to go to a huge town, a big city, and I knew I couldn't leave my family's farm," said Lee, one of 17 students enrolled in Viterbo's Nurses for Underserved Rural Students Seeking Educational Success (NURSES) program. NURSES, which accepted its first cohort last spring semester, is funded by federal grant dollars.
"This is a great program for me and a lot of other students," Lee said. "Especially because I feel that some people in rural areas don't feel it's as important to go in and see a doctor."
The program is intended to improve rural health outcomes by recruiting and engaging students who are willing to serve rural and disadvantaged populations.
Rural hospitals often struggle to recruit qualified workers, and are understaffed as a result. The National Center for Health Workforce Analysis reports that only 16 percent of registered nurses practice in a rural area, although 19 percent of the country's population lives in a rural area.
It's especially problematic for rural hospitals to be short-handed, given the health-related challenges those areas face.
Compared to those living in cities, residents of rural communities are more likely to struggle with obesity and other chronic health conditions. They're also more likely to live in poverty, and more likely to be uninsured or underinsured, according to the Rural Health Reform Policy Research Center.
"This is a maldistribution of care providers, and that can have a negative effect across these communities," said Martha Scheckel, dean of Viterbo's College of Nursing. Scheckel added that students who grew up in rural areas are particularly well-suited to fill the voids in rural hospitals.
"Knowing the culture of rural health gives you a deeper understanding of people and their needs," she said. "People like Emma go back to their hometown, and they improve the health outcomes there."
Lee said she would like to work at Vernon Memorial Healthcare in Viroqua, perhaps specializing in women's health.
She has been drawn to medicine for years, she said, ever since family friends started telling her how fulfilling of a career it was. A desire to help people is also deeply ingrained in her — her parents, both teachers, have always emphasized it.
In addition to helping out at the family farm and keeping up with her own coursework, Lee leads a weekly tutoring session with first-year students in the NURSES program.
"It's like a little family," she said. "I'm a mentor to them, but I still have mentors that I can go to."
Scheckel followed a similar path.
Raised on a farm in southwest Iowa, she developed a deep appreciation for small-town life and a keen understanding of rural health care. She worked in small towns, Baraboo and Portage, before transitioning to higher education.
"I look back, and I'm really thankful that I had that life," Scheckel said. "It's important to highlight, spotlight and promote the value of being a rural nurse. They do a lot of things for a lot of people."