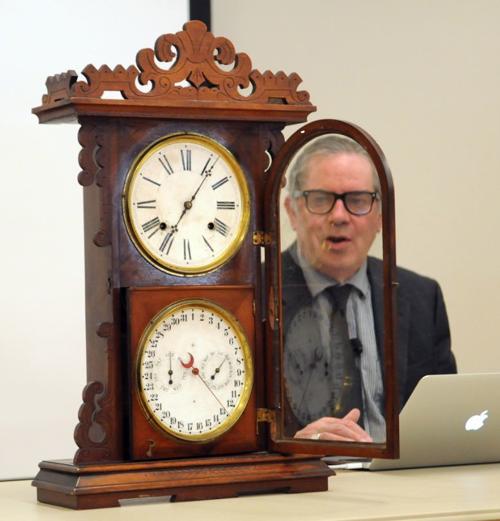 Treasure lovers still have time to register to get their items appraised at the upcoming Antique Appraisal Event at Black River Falls Public Library.
The Friends of Black River Falls Public Library-sponsored event will be back for its third year on Aug. 25 from 9 a.m. to 12:30 p.m. The group prefers registrations be submitted by this Saturday, Aug. 18, although they will be accepted until Thursday, Aug. 23, if space permits.
"We are excited to offer this unique event again," said Joan Zenz, chair of the Friends group. "We welcome people to register and learn more about items they are curious about."
National Public Radio "Road Show" appraiser Mark Moran will return to evaluate items, including fine art, ceramics, glassware, clocks, advertising, folk art, vintage photos, costume jewelry, metalware, toys, sports memorabilia and musical instruments.
Moran has been an appraiser for more than 20 years and bought and sold antiques for more than 30 years while specializing in vintage folk and fine art and Americana. He is a former senior editor of an antique and collectibles publication and has been a contributing editor for Antique Trader magazine.
"The folks in BRF never disappoint and always bring fun treasures to be appraised," Moran said. "My goal is to bring a fun and educational event to residents of communities large and small in the Upper Midwest who may never get to attend Antiques Roadshow, or who can't afford an elaborate certified appraisal. They're just curious and want to know the history, origin, and uses of their treasures – even if they aren't especially valuable.
"And most people don't care about value, they just want to know if the story they've heard all their lives is true."
Reservation forms can be picked up at the library. The price per item is $15. For more information or questions on registration, contact the library at (715) 284-4112.
Excluded items include all weapons, including swords and knives, Nazi memorabilia, coins and paper money, Beanie Babies, fine jewelry and precious gems. For questions about item acceptability or to schedule a home visit for items too numerous, large or fragile for transport, contact Moran at moranm1953@gmail.com. Home visits include a $75 an hour fee.
Be the first to know
Get local news delivered to your inbox!