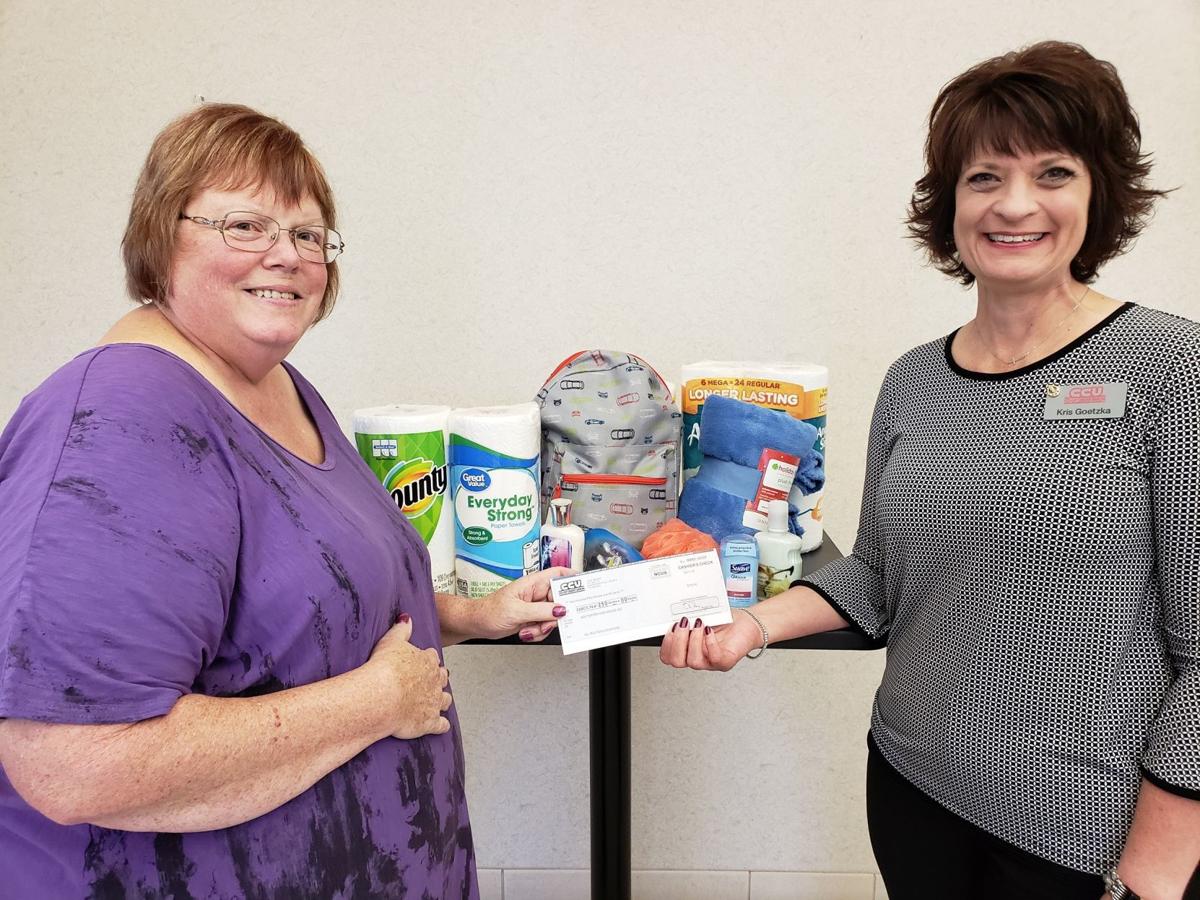 Co-op Credit Union recently donated supplies and monetary support to area domestic violence shelters through an event held to mark the credit union's 80th anniversary.
CCU held a week-long supply drive for Bolton Refuge House Inc. and New Horizons Shelter & Outreach Centers Inc. this summer that collected more than 500 items for the two organizations. The credit union also donated $250 to each shelter to help support their programs and services with a match of a dollar for nearly every item collected.
"We're honored to be able to help important organizations in our region for CCU's anniversary," said Eric Chrisinger, CCU's president and CEO. "Giving back and practicing our 'People Helping People' philosophy is part of our mission as a cooperative and credit union."
CCU received its charter and was officially founded in 1938 in the midst of the Great Depression and at a time of rural electrification when consumers were seeking credit to pay for new appliances.
Assets totaled $977 in 1939 and have grown to more than $300 million at the end of 2017. The credit union now has locations in six communities across the region, including its headquarters in Black River Falls and branch offices in Fall Creek, Galesville, Melrose, Onalaska and Strum.
CCU's 80th anniversary event also included a one-day open house in which members and other visitors received treats and beverages as a way to say thank you for their business and support.
"We appreciate the support of our members and our communities," Chrisinger said. "It is an honor and privilege to do the work we do."
Be the first to know
Get local news delivered to your inbox!