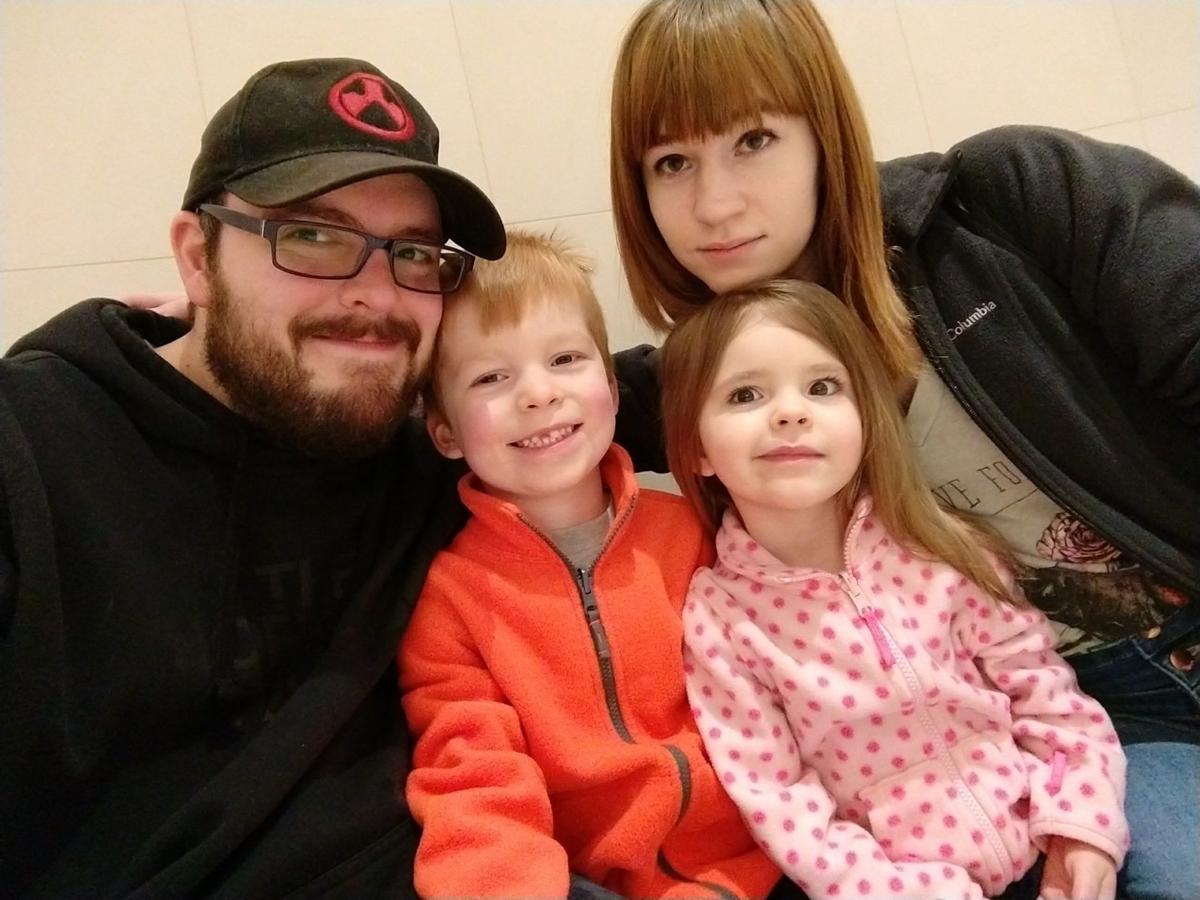 As 911 dispatchers for Jackson County, Chris and Sarah Wruck are experts in sending help.
Now they find themselves on the receiving end.
Friends and family are raising money to help Chris Wruck in his fight against IgA Nephropathy, a condition that has progressively destroyed his kidney function since he was a child. To help the family with medical expenses, a kickoff fund-raising event has been scheduled for 5 to 9 p.m. Saturday, May 19, at Sand Creek Brewery in Black River Falls.
The family received good news April 21, when doctors learned a kidney match had been found. Most of the transplant's $415,000 cost will be covered by health insurance, but the family estimates expenses not covered by insurance − prescription drugs, therapy, travel costs, meals and lodging − will reach $30,000.
Wruck's mother-in-law, Donna Sigler, said $30,000 is a significant expense for a family with two toddlers and a third child on the way.
"When you're a young family starting out, there's not that kind of cash sitting around," said Sigler, a member of the fund-raising committee.
Chris and Sarah Wruck were married three years ago near the waterfall in Merrillan, where they live today. Sigler said the family was grateful that a donor was found only three weeks after doctors determined that Chris Wruck's kidney function had fallen below 20 percent.
"It was amazing," Sigler said. "Some families wait years."
Help Hope Live is assisting with the fund raising. Funds raised for the Wruck family will be held in the North Central Transplant Fund and will remain available as long as needed, according to the charity. If funds are no longer needed for the family, any remaining money can be used to help others in need of an organ transplant.
Donations can be made by logging on to HelpLoveLive.org, typing "Christopher Wruck" under "Find a Campaign" and hitting the "give" button. Donation containers are also being placed at various sites throughout Jackson County.
Sigler said the transplant is scheduled for August and that several more fund raisers are planned until then.
"I'm just overwhelmed that there's this much interest," Sigler said. "They're well-liked in the community, and they provide an essential service. I couldn't ask for a better in-law."