A Black River Falls attorney accused of trading cash and legal services for sex has been sentenced to 25 days in jail after pleading guilty to three misdemeanor charges in August.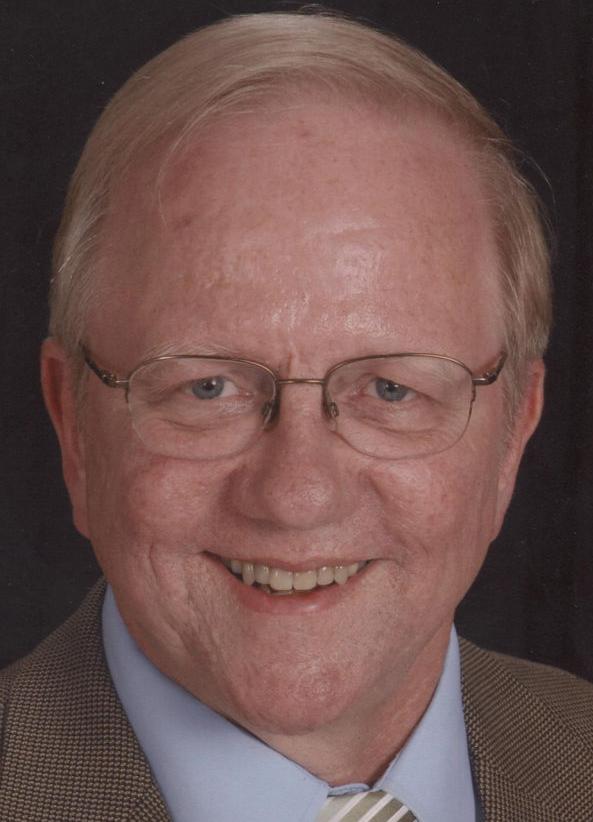 James Ritland, a former district attorney, plead guilty to two counts of attempted adultery and one count of disorderly conduct Aug. 9.
In addition to jail time, La Crosse County Circuit Court Judge Todd Bjerke sentenced Ritland to one year of probation including a sex offender evaluation and placement on the registry if appropriate. He is also to comply with any other evaluations his probation officer deems is appropriate.
Bjerke denied a request to stay the sentence pending an appeal.
During sentencing, both Monroe County District Attorney Kevin D. Croninger and Ritland's attorney Francis Rivard felt that a $125 fine plus court costs was a just punishment for Ritland's offenses.
"I think we have come to a resolution that does carry with it some significant penalties. I'm sure many people would indicate that they may not think that a fine is a strong penalty for Mr. Ritland," Croninger said.
Croninger and Rivard both felt the case against Ritland was based on unreliable witnesses, and that the public backlash that Ritland had received was punishment enough.
"This case is truly fraught with pitfalls," Rivard said. "The extremely obvious danger to the state was having three plaintiffs that may or may not be credible."
Rivard also submitted 12 letters of support for Ritland who all attested to his character.
"I don't think there is any question that he has good character, but there is no question that he has made some mistakes," Rivard said.
Bjerke took special offense to this statement, "I don't see this as a mistake, and it sort of offends my ears when I hear things like that when mistake is doing something wrong as opposed to a conscious act. A decision made not once, but several times."
Bjerke also questioned Ritland's character despite the 12 letters of support.
"All of the letters talked highly of your character. I don't disagree with that. You have been trained to have good character. It is not easy to get a law degree. You spent 39 years in practice as a lawyer with what appears to be a good public persona, but when people don't know what you are doing behind closed doors so that it affects your public persona, that makes you a totally different person than in reality. Someone with good character needs to live that character 24-7 so to speak, not just in the public," Bjerke said. "I see this case quite differently than what has been presented here."
Before he plead guilty to the three misdemeanors, Ritland was scheduled to stand trial Aug. 9 on multiple felony charges, including soliciting prostitution and maintaining a drug trafficking place.
According to a criminal complaint, a woman told authorities she ran into Ritland in 2013 and he told her he could help if she needed money, after which she visited the his office across from the Jackson County Courthouse and received cash in exchange for oral sex and showing him her breasts, according to the complaint.
A second woman, who had filled in as a paralegal at Ritland's office before landing in legal trouble, said Ritland offered to let her pay off her bills with sexual favors; he also gave her money to purchase heroin and "shoot up in his office" and posted bonds in La Crosse and Jackson counties to get her out of jail, according to the complaint.
A third woman reported she and the second woman went to Ritland when they were "dope sick" and needed money, and he paid her to show him her breasts. The woman said she wasn't providing information to authorities to receive a deal on outstanding charges but rather because it "was wrong that Ritland was using drug sick girls to get his sexual pleasures," according to the complaint.
Ritland also requested intercourse, paying at least one of the women to bring "other girls to him," according to the complaint.
Prior to being charged in August, Ritland told the River Valley Media Group he was "confident that I will be found not guilty."
Ritland, 63, served as Jackson County District Attorney from 1981 to 1982. He ran for judge in 2015, finishing last in a six-way primary shortly after authorities began investigating him.
After sentencing, the Wisconsin Office of Lawyer Regulation could file a public complaint with the state Supreme Court.
Under Supreme Court rules, an attorney is required to report to the OLR, which would then conduct its own investigation. It is considered professional misconduct to commit a criminal act that "reflects adversely on the lawyer's honesty, trustworthiness or fitness."