The village of Merrillan recently signed an agreement with OneEnergy Renewables to purchase solar energy from a solar farm project in Cashton, which is expected to reduce electric rates for its residents.
The deal is part of a larger project between the Upper Midwest Municipal Energy Group (UMMEG), OneEnergy and Organic Valley that will provide 29 megawatts of low-cost solar energy to 13 municipalities across Wisconsin, Minnesota and Iowa.
The project will install solar farms in 10 of the municipalities, which will supply electricity to each municipality that signed the agreement. Merrillan is one of three communities that will not have its own solar farm.
"We did look in Merrillan quite a bit and I came up and visited with the folks at the utility up there, but given the way the electrical grid is laid out and the availability of land – we were not able to find a good site for a project in Merrillan proper," OneEnergy development director Eric Udelhofen said.
Viola and La Farge are the other two municipalities that will not have solar farms located within their villages and will be pulling power from the Cashton project. Besides Cashton, solar farms will be located in Arcadia, Argyle, Cumberland, Elroy, Fennimore and New Lisbon; the Minnesota cities of St. Charles and Lanesboro; and Forest City, Iowa.
"We were able to come up with a solution where we can develop a slightly larger project in Cashton that allows Merrillan, Viola and La Farge to buy into and then receive a proportionate share of the output," Udelhofen said.
"Merrillan would get one-fourth of the output from the project," Udelhofen said adding that a quarter of the 2-megawatt project would make up 22.5 percent of Merrillan's annual energy usage. "They would also get one-fourth of the capacity credits from the project."
Capacity credits are one of the advantages to using solar because solar produces a good amount of power in the afternoon of summer, which allows municipalities to get more capacity credits and offset their capacity obligation.
"Between the energy and the capacity that Merrillan would receive from its share of the project, it is expected that would represent a pretty decent savings over their current electrical supply contract," Udelhofen said.
The deal would also provide long-term price benefits for Merrillan.
"I would say the biggest benefit for the community is that it locks in that rate for a 25-year term and most people in the energy industry think energy rates are at a pretty historic low and that there are lots of things that are going to drive them up over the next 25 years. These projects are a pretty good hedge to lock in low electricity rates," Udelhofen said adding that most utilities will see a five to 10 percent savings by entering into this deal.
The importance of UMMEG
Merrillan and the other members of UMMEG currently band together to buy electricity from Dairyland Power and other power providers.
"Our energy is coming from Dairyland Power, and it is generated by Dairyland Power's energy sources, which up until more recently has been generator power," village of Merrillan President Margaret Young said.
UMMEG also has a contract with a wind farm in Rugby, North Dakota that provides electricity for UMMEG members. Many of the members also have their own power sources like Merrillan's hydro and diesel generators that can be used in case of emergency.
Providing low-cost energy solutions is why UMMEG was originally created.
"We are an organization that is mainly organized to provide the lowest possible cost of wholesale energy to our members in some way," UMMEG President Chuck Christenson said.
As requirements for utilities to include renewable resources have increased in Wisconsin, UMMEG has been looking for ways to meet this need, which is why this move is a good one for UMMEG members.
"That is a great thing because if the cities can utilize a certain amount of the solar energy in their mix it helps them with the state regulations and there is no transmission involved because it is located within each city," Christenson said.
For Young, the fact that this was a green option was also attractive for Merrillan.
"The more green power we can get, the better off we are for the environment and everything. That is basically why we went into the wind and solar," Young said.
Expanding the project beyond Organic Valley
The project began when Organic Valley decided it wanted to become the world's largest food company to get all its electricity from renewable sources.
"It became clear after talking to their utility that these one or two large projects next to their facility in Cashton or LaFarge might be able to meet their goals, but it would not be very beneficial to their local utilities," Udelhofen said.
The plan would have produced more power than Organic Valley used at certain times of the day and so would be pushing power back onto the bulk transmission system.
This is when OneEnergy began discussing options with UMMEG and got to its current setup.
Organic Valley has pledged to purchase renewable energy credits for 40 percent of that new capacity, which will offset the company's electricity and subsidize green power for its neighbors.
"Organic Valley is contributing to these project's revenues – enough to make them move forward and still keep the cost of the energy competitive and to represent a savings to each community," Udelhofen said.
For Organic Valley, this plan is a step towards thinking differently about energy.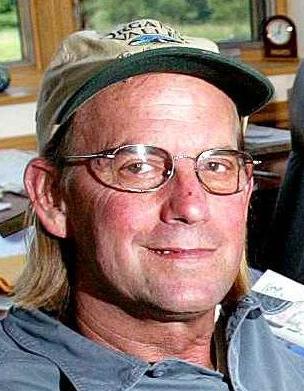 "Our future demands bold new thinking about our sources of energy, and there is nothing more natural to a farmer than harnessing the power of the sun and the wind," CEO George Siemon said in a news release. "So our cooperative is committed to achieving 100 percent renewable power, and doing it in partnership with the rural communities where we live and work."
The nation's largest cooperative of organic farmers expects to use about 18.9 million kilowatt hours next year at its offices and processing centers. That's the equivalent of about 2,000 average Wisconsin households.
Organic Valley has solar panels on its buildings in La Farge and Cashton, owns half of a 5-megawatt wind farm and has invested about $6 million in renewable energy systems over the past six years. But to build something on this scale proved to be impractical, even for a company with $1 billion in annual sales.
"We just don't have enough roofs or open space to put in that much solar," said Jonathan Reinbold, head of sustainability for the cooperative. "We realized that this is going to be a bigger lift and the board wasn't going to be pushing us to spend $20 million in capital."
Udelhofen said the partnership catalyzed a larger scale development than it had originally planned and will allow the municipalities to purchase the electricity for less than what they currently pay.
"We wouldn't do it if we didn't think it made good economic sense," said Richard Heinemann, general counsel for UMMEG. "We're getting a good price, and we get to feel good about the fact that we're partnering with a good company."
Founded in 2009, OneEnergy Renewables is a solar development company with solar farms across the country. Xcel Energy recently announced it had signed a contract with OneEnergy to build a 1-megawatt community solar garden near Cashton.
OneEnergy has not released the total project cost. Udelhofen said construction is expected to begin in the summer and continue into 2019.
If fully developed, the project would increase Wisconsin's current solar capacity by more than a third.
The clean energy advocacy group RENEW Wisconsin estimates the state will have roughly 80 megawatts of installed solar capacity by the end of 2017. That includes both consumer-owned rooftop panels and utility-scale projects, such as the 19-megawatts contracted in the last two years by La Crosse-based Dairyland Power Cooperative.
But even with the development, solar would account for less than 1 percent of the state's 2016 capacity. The two largest technologies, coal and natural gas, account for more than 15,000 megawatts of potential generation.