BLACK RIVER FALLS — A threat written on a wall in Black River Falls High School put the city on edge; however, classes went ahead Thursday morning at the school without incident.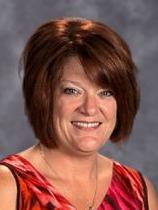 Superintendent Shelly Severson said school officials found a note in the boys' bathroom after school Wednesday threatening a shooting at the school. School officials immediately notified local law enforcement and reviewed the plans already in place in case of a threat against the school.
Severson credited the interagency collaboration between the Wisconsin State Patrol, Black River Falls Police Department and Jackson County Sheriff's Department, along with safety protocols practiced by the school district for easing the anxiety around the situation.
"It was far more calming, because everybody knew how the systems were going to work together," Severson said.
Law enforcement officers swept the buildings for weapons and the school held classes as usual.
The Sparta High School graduation ceremony canceled after a safety threat is rescheduled to 7 p.m. Friday at Memorial Field.
"If it is just somebody seeking attention, when you start to call off school, that's a dangerous situation, a dangerous precedent to start," Severson said.
Instead, Severson sent out a recorded call to parents and staff members, sharing what she could about the threat, as well as plans to keep the schools safe by limiting entry to two entrances and requiring people to go through metal detectors, adding that she understood if families chose to keep their children home.
"Every family has their own beliefs, their own values. They all need to be empowered to make their own decision. As a system we plan the very, very best that we can, but we know we're dealing with human beings," she said.
No school can be 100 percent safe 100 percent of the time, she said, adding, "Parents need to do what's best for their kids."
While some people criticized the district for sharing its plans, saying the information would be useful for potential shooters, Severson said she thought district officials have a responsibility to parents to give them what information they can, adding that there were several components of the plan that were kept from the public.
"While we gave parents enough information to make an informed decision, they certainly didn't know all the details of our actions this morning," Severson said.
Students who went to school Thursday — about 140 of the 500 students enrolled in the high school — were greeted by Severson and other school officials, who thanked them for coming and helped them navigate the metal detectors at the entrance.
"We had low attendance, but the kids here are in good spirits," Severson said.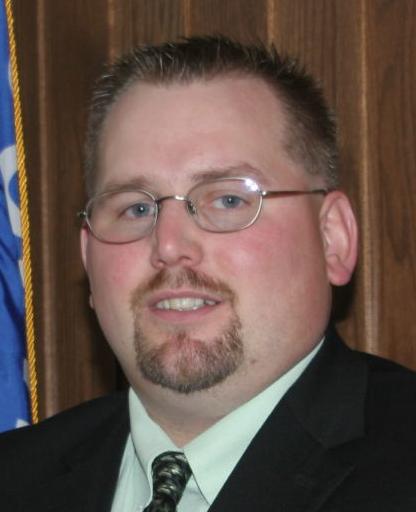 The state patrol and police and sheriff's departments each brought metal detector wands and the sheriff's department installed a walk-through metal detector. Between the three agencies, each school building also had a police presence. Twenty sheriff's deputies, four Black River Falls police officers and three state patrol officers, including two K-9 units, were on scene at the school buildings, according to Jackson County Sheriff Duane Waldera.
"We put a lot of our efforts and personnel in that school building. We also showed a presence at the middle school, because sometimes those plans change or they divert," Waldera said.
Waldera said the sweep of the school prior to students arriving did not turn up any weapons, and the investigation into the threat, lead by the Black River Falls Police Department, was ongoing.
"Our goal would be to hold individuals who choose to do things like this accountable for their actions," the sheriff said.
Severson was grateful for the thorough response of law enforcement from all three agencies.
"The agency collaboration was absolutely outstanding. I was just impressed and amazed at how much coverage we had this morning," Severson said.
Here's the note posted by the superintendent:
"Hello families, this is Dr. Severson calling to let you know of a serious situation that arose late after school today at the high school. As we are one connected community and District, it felt important to share this message with all families and staff members. I also want everyone aware of our plans moving forward. Late this afternoon a written threat was found inside the boys' bathroom of the high school which stated that someone was going to "shoot " at BRFHS on May 31.
We have been working closely with Chief Bakken and Sheriff Waldera, and the full extent of their agencies, on plans to maintain a safe environment for our students.
On Thursday morning the entire high school will be swept with law enforcement and canine units to determine the building clear prior to any students arriving. The building will then be locked down at all entrances, except the one that the buses drop off at adjacent to the middle school and the main entryway by the office.
HS students will be required to enter through one of these two entry points. At each of these doors, there will be police with metal detectors as well as staff members to search students if it is warranted. All students that get dropped off or drive to the high school should plan to enter the building nearest the main office, the entrance by the middle school side will be filled with the buses dropping off. While it may be slow going, we will be thorough in our work.
Middle school students will all be using one entryway, the doors closest to the office. While there was not a threat detected at the middle school building, all involved felt it would be best to proceed with extreme caution. Students entering the middle school will also enter through a metal detector and will be searched if it is warranted.
Both agencies will be on high alert and will also be patrolling all of the SDBRF school buildings, both in the morning and throughout the day. A police presence will remain at the high school throughout the day.
I share this information with you in the spirit of full transparency. I cannot emphasize enough how much we appreciate the aggressive cooperation of our local law enforcement agencies. There will be over 18 officers on site in the morning. All of that being said, please know that families need to make their own decisions in the best interest of their children. Please call the office as usual if your child will not be in attendance to ensure they are excused.
It truly is unfortunate to have to share this message and take these steps, particularly on this same night that hundreds from our community joined in the theater celebrating the Class of 2018 Baccelaureate and Scholarship night – celebrating all that is good with our generous community.
We will keep you apprised of any new information or changes. As always, we have the safety of our students and staff as our highest priority!
Your partner in education,
We'll post updates during the morning.