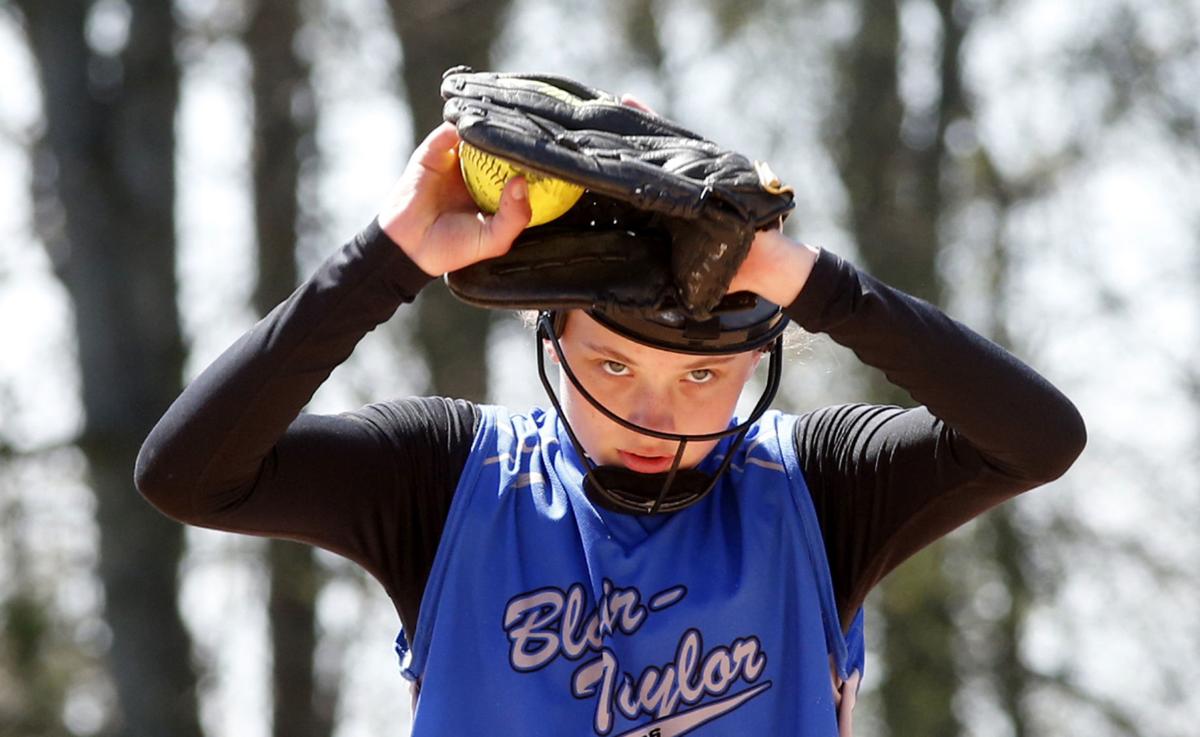 It is been a bumpy start to the season for the Blair-Taylor High School softball team.
One day after rolling to a 10-0 five-inning victory over Greenwood, the Wildcats dropped a 5-3 decision to Dairyland Conference rival Cochrane-Fountain City on Tuesday. That left Blair-Taylor, last year's WIAA Division 5 state runner-up, with a .500 record.
And a team still searching for direction.
"We don't think we are where we should be. We have not gelled yet," Blair-Taylor coach Greg Bratina said. "I don't know if we think teams were going to roll over for us or what. Mental errors have hurt us. We were not that way at all last year."
Against C-FC, the Pirates led 5-0 after three innings before the Wildcats used a RBI double by Jansa Jansen to get on the board. McKenna Nehring added a RBI double in the fifth inning, but those were the only two hits for a team noted for its powerful lineup a year ago.
C-FC's Julia Krueger struck out four and walked five as Blair-Taylor's hitters struggled with their timing.
"Our timing was not great with this pitcher and we chased some bad pitches," Bratina said. "We talked about making adjustments and changing some things, but we were way out front."
Blair-Taylor's Lauren Steien, who struck out nine and walked one in beating Greenwood, wasn't near as effective against C-FC. She struck out three and walked three, and allowed five hits.
"They got on her a bit," Bratina said, "but in the third inning we should have been out of it. We had an error on a double-play ball, and that would have ended the inning. Instead, they got three runs after that."
Be the first to know
Get local news delivered to your inbox!