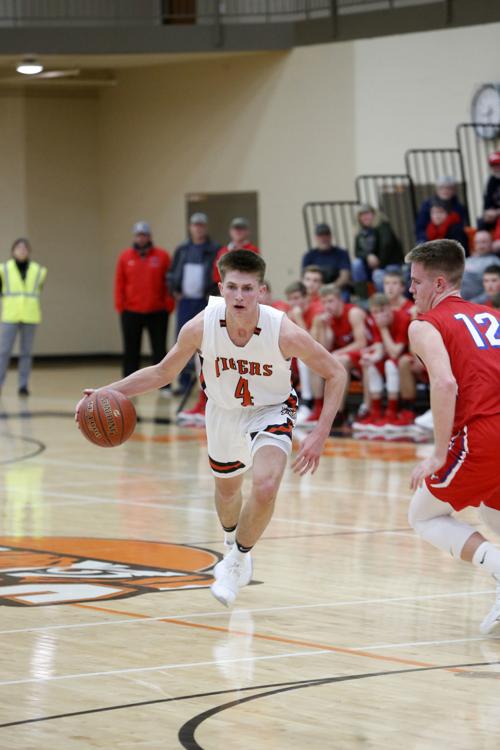 Ethan Anderson knew he was in the driver's seat.
The 6-foot-4 senior forward from Black River Falls High School had become a hot prospect in the eyes of college coaches after a strong junior season by lighting up the AAU circuit, then leading the Tigers to a Coulee Conference championship. All the while, Anderson showed his prowess as a pure scorer.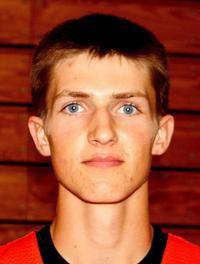 Evaluators saw in Anderson the traits that translate well to the collegiate level — a soft shooting touch, length, and a bounce that allowed him to put down acrobatic dunks in transition. He earned AP All-State honorable mention and WBCA All-State in Division 3, and was the Coulee Conference's player of the year. He averaged 27.6 points, 10.6 rebounds and 3 assists per game for the Tigers, who won the Coulee Conference.
He had multiple schools interested in giving him an NCAA Division II scholarship. Per the recruiting hive on Twitter (and a retweet from Anderson), Southwest Minnesota State of the NSIC extended him an offer. He took visits to Winona State as well, and there was more than likely scholarship money there, too.
But Anderson waited to see how things played out in front of him before choosing his college path.
His choice of Division III UW-La Crosse, which he announced via Twitter on April 20, signifies three key items that deserve some fleshing out. First, it's clear Anderson valued fit over scholarship money; second, that UW-L is winning battles over scholarship-level players; and third that the Eagles are getting enough talent to make a run in the ultra-competitive WIAC.
The first domino in Anderson picking La Crosse was the hiring of Kent Dernbach as the full-time coach. Dernbach, who initially began recruiting Anderson while he was an assistant at Stevens Point last season, took over UW-L's program as the interim coach last fall. A 13-13 record overall and a 5-9 WIAC mark may not look great, but considering there was one remaining starter from the season before, some bumps in the road were to be expected.
Anderson was in attendance for a good number of UW-L home games, and Eagles coaches were at nearly all of his.
"Me and coach Kent got really close. It's been almost a full year of us talking," Anderson said Friday. "It was definitely unique. … I knew I wasn't going to make my decision before seeing (the hiring process) play out."
You have free articles remaining.
When Dernbach was hired in March, Anderson knew the coach he wanted to see in that spot was there and waiting for him.
"I was really fortunate to get the scholarship offers given to me, but it just came down to fit for me. And I felt like that was La Crosse. La Crosse feels like home to me," Anderson said.
His older sister, Morgan, attends UW-L, and he said having his family, friends and prep coaches being able to attend his games was important to his decision.
In a Tribune podcast after his hiring, Dernbach said that for UW-L to start competing at a higher level in the WIAC, the program would need to recruit — and land — players who were considering scholarships.
Make no mistake, he was talking about prospects like Anderson.
When you add in Tomah 6-8 senior Josh Dahlke and the handful of coming-but-can't-be-confirmed-yet recruits and transfers, Dernbach's putting his words into action.
"I think coach Dernbach is making a lot of positive changes in the program, and the vision that he has, we share that," Anderson said. "The WIAC is the best conference in Division III. If you can make it into the top three and into the (NCAA) tournament, anything is possible."
UW-L needed to add a reliable scorer like Anderson, who shot 50.9 percent from the floor and 84.6 percent from the free-throw line this season, and scored 1,826 points in his career at Black River Falls.
La Crosse was sixth in the eight-team WIAC this season at 68.9 points per game. A more experienced core — UW-L graduated just one senior — more accustomed to their roles should help boost that number, too.
Anderson signing on with the Eagles puts them in good shape to make a push toward the top of the conference. And Anderson has his sights set higher than that for when his time at UW-L ends.
"Win a national championship," he said of his goals. "It's not going to be easy, but that's something we can do at UW-L."
Colten Bartholomew is a sports reporter and columnist for the La Crosse Tribune.