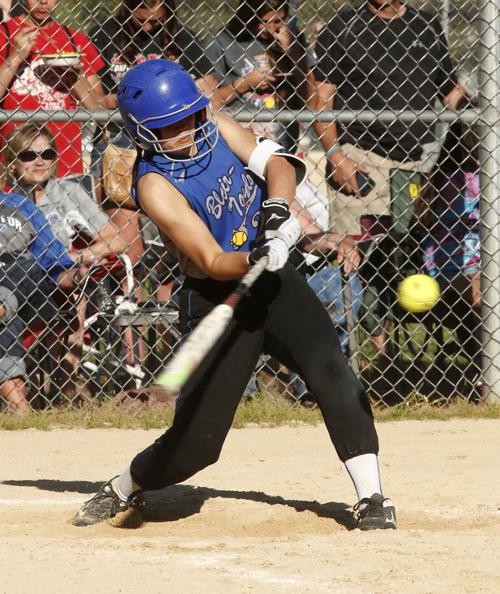 The words young and experienced typically don't go together, but the Blair-Taylor High School softball team has shown otherwise.
Last year the Wildcats were a team composed of mainly freshmen and sophomores. To many people's surprise, Blair-Taylor advanced to the WIAA Division 5 state softball tournament and earned a spot in the championship game.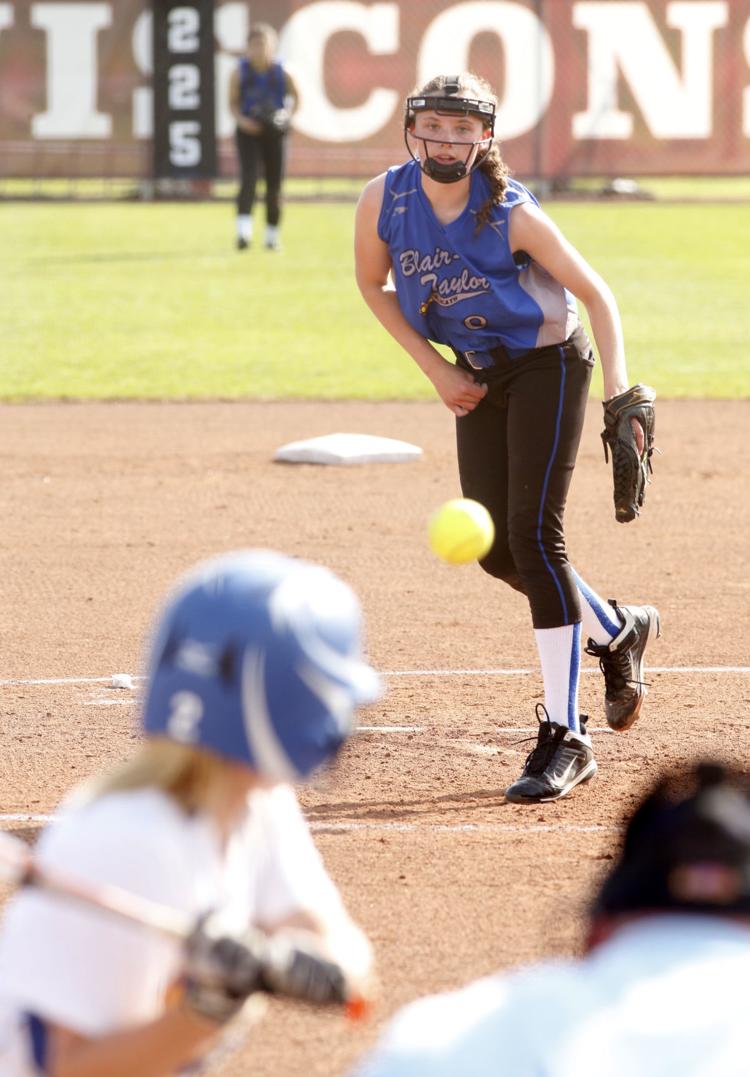 Even though Chippewa Falls McDonell beat the Wildcats 8-3 for the Division 5 title at the University of Wisconsin's Goodman Diamond, a nearly identical roster is using that experience to motivate them in hopes of a return trip.
"They definitely want to get back there (state tournament)," said Blair-Taylor coach Greg Bratina, whose team was 24-4 a year ago. "There's a push to be that first Blair-Taylor team in history to be a state champion."
A state championship is certainly within reach as the Wildcats are returning a majority of their arsenal, too.
Sophomore pitcher Lauren Steien is back after her freshman season landed her a spot on the All-State second team. Steien entered the state tournament with a 1.26 ERA and had five different pitches in her repertoire. Never satisfied, she's working on adding even more pitches to her list.
Steien, along with the rest of the team, is using her state experience as a springboard for this season. A season that has been slowed, even stopped, by cold weather and spring snowstorms.
"There are a lot of things we could change about that championship game," Steien said of last year's finish. "But we can feed off of it this year. That sets the tone every practice in and out. It definitely keeps us motivated."
You have free articles remaining.
Sophomore Ari Charles, who earned All-State honorable mention honors as a freshman, is stepping back into her spot in center field. Charles was the team's lead-off hitter and scored 52 runs, breaking the program's previous record of 36. She also swiped 47 bases, surpassing the previous stolen base record of 30.
Senior McKenna Nehring, who Bratina described as the team's leader, is back as the team's shortstop after earning All-State honorable mention.
The Wildcats have an abundance of talent, which has come together, in part, due to the team's undeniable chemistry.
"We all have a great sense of family, so everybody has everybody's back," Steien said. "We've been playing ball together since T-ball, so that makes it a lot of fun."
From hitting balls off of a tee to a stunning run to the state tournament, Blair-Taylor's players have already shared many memories together. A new memory they're hoping to see this season is winning the Dairyland Conference, which has been a stronghold of Cochrane-Fountain City for a number of years.
The Wildcats came close to upending C-FC last season after accomplishing a 14-2 conference record, but C-FC finished 15-1 to earn the crown.
The only thing holding the Wildcats back this season has been the weather, which has canceled all but a March 27 scrimmage. Yes, entering third week of April and Wildcats have yet to play a game.
"It's been tough," Steien said of the recent weather. "Everyone is really anxious to play an actual game and we're getting sick of just only having practice. But practice is what makes us perfect, so we can't ask for anything else."
Working toward a common goal of perfection has kept the Wildcats locked in despite a late spring, according to Bratina.
"They just want to play better than before," Bratina said. "They want to be perfect and say, 'Hey, we did this last year. Why can't we do better this year?'"