As winter approaches, an existing concern for La Crosse's homeless community has been inflamed by the pandemic, and groups are working to find the complicated fix of providing both shelter and protection from the virus to a vulnerable community.
Several groups that have long been grappling with the issue of homelessness in La Crosse are now working to manage myriad issues related to housing insecurities and the pandemic.
"Quite frankly, the difficulty is for everybody involved that this is a larger problem than it was even a year ago. The pandemic has obviously caused more economic problems for people, and this layer of if you've tested positive adds an extra complication," said La Crosse County administrator Steve O'Malley.
"The COVID numbers in La Crosse were climbing throughout the summer and then really started to hit a crisis," said Julie McDermid of the La Crosse Collaborative to End Homelessness, "and we were starting to see more people who were homeless turn up positive."
The La Crosse County Health Department said it's treated eight homeless individuals for COVID-19, and quarantined three, all at an isolation center in recent weeks, and McDermid also reported that at least four recent overdose deaths in the homeless community are believed to have been exacerbated by COVID-19.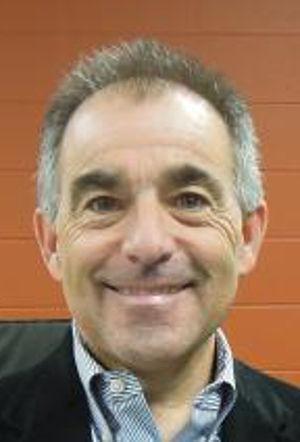 But the broader data is harder to gather because many aren't willing to share that they're experiencing homelessness or are less likely to seek medical help.
The spread among the homeless population is particularly concerning because so many have underlying health conditions, making them more likely to be hospitalized, and because many of them are transient and move from place to place each day, possibly contributing to community spread.
"We're worried that once it got into our population it would run through them very quickly, and we would have a big disaster on our hands," McDermid said.
Shelter situations
But solutions to the potential crisis have been somewhat muddied because of disagreements between agencies and infighting.
A new resource community partners created in recent months was additional, non-emergency shelter at a local hotel for individuals, on top of the two existing shelters in the community.
"The original intent was to bring people into a single space, give them testing if they wanted it," McDermid said, "and give them a place to be able to shelter at home like the rest of us."
The shelter has since housed upwards of 140 families, and assisted with things like obtaining a job, overcoming substance abuse and securing more permanent housing, all while offering testing and isolation space for COVID-19 and round-the-clock staff.
To rent the Econo Lodge and staff it for nearly two months cost around $400,000, officials said, which includes a discount from the hotel owners.
Funding became complicated, as a chunk of it provided by the county was set to end in October due to grant restrictions. Some groups were working to find funding to keep it fully operational through the winter, but because the city's two other shelters would be open Nov. 1, leadership decided to scale back the hotel shelter.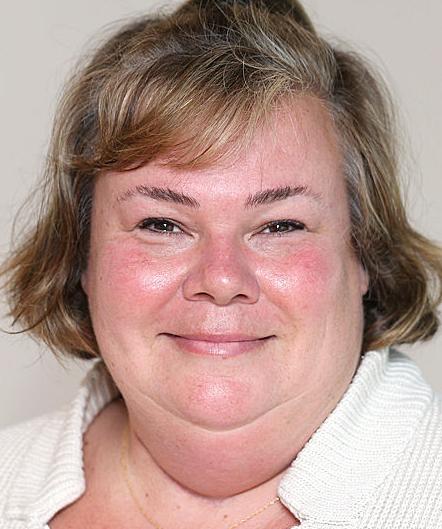 "When the motel was shut down, the plan was that people could go to the warming shelter and the Salvation Army. And that seemed to be the best use of our resources, to fully utilize the shelters we do have rather than opening up another shelter," said Caroline Gregerson, community development administrator for the city of La Crosse.
"I think that was really hard on all of us to watch a lot of folks go, because so many of them came into the hotel shelter and were so thankful for some place to stay, for a dignified, decent place to stay," McDermid said, adding a lot of research suggests these types of spaces help individuals "flourish."
"And it creates the connection and the bond where some really great things can happen. And I think that was happening for us," she said.
This transition has created some backlash, partially stemming from an article published over the weekend, officials said. The Salvation Army and other agencies took to a press release Tuesday to correct the story, critical of comments McDermid made in the piece, and revealing tensions between the groups.
All of the individuals who were previously housed at the Econo Lodge were offered space at the community's other shelters, still, some chose instead to find their own shelter, including sleeping outside.
One man, after leaving the Econo Lodge, took shelter in a storage unit, and was later found dead. The agencies said they encouraged him several times, including upon dropping him off at the unit, to come back to the shelters, but he wanted to stay because the weather was still mild at the time.
Others chose not to go to the two shelters because of COVID-19 restrictions or a disbelief in the severity of the virus, officials said.
At the Salvation Army shelter, all individuals receive a health screen upon arriving, and are required to quarantine and use masks in communal spaces until they are cleared. They're given health screens daily after arriving, and each time they leave and return to the shelter.
They're also asked to only leave for essential purposes, like work, job or apartment hunting and doctor appointments, which some individuals are discouraged by, Coey said, who noted their quarantine guidelines are "no different than any home anywhere in the world right now."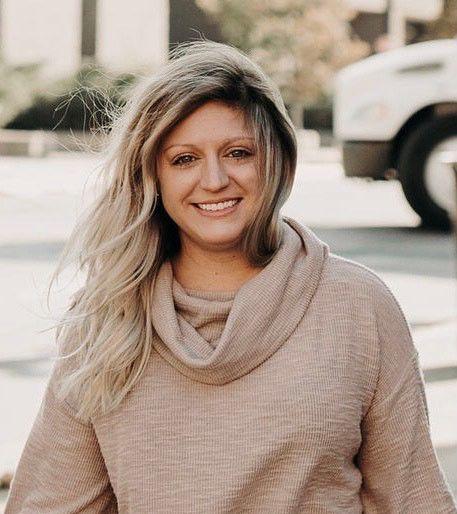 The Catholic Charities warming center is only open at night, and masks are required at all times, even while sleeping, which could be another deterrent, officials said.
But others said that some who used the Econo Lodge shelter saw its success and were discouraged to divert from it.
"It gave them dignity of choice, something that they don't have a lot of when they're homeless," McDermid said, describing how some clients were successful with sobriety while in the hotel even though there were not restrictions or punishments against drinking.
"You're either, you're in shelter and you're following all of the rules, or you get to be outside, and we offered that different space that really respected people's choices, and because of that, they trusted us," said McDermid, who said it was not a dig at existing shelters, but a newfound viewpoint the hotel provided.
Still, with all possible deterrents aside, many emphasized that using shelters is optional, and that certain restrictions, especially during the pandemic, are in place to keep the space safe.
"There's room nightly in the shelters. They are under capacity right now. And people are choosing not to go to shelter," Gregerson said. "So demand for shelter is down, yet we have a lot of people sleeping in the parks in encampments."
"I think what people don't understand is that people have the right to turn down shelter, and people have the right to be homeless if they want to," Coey said, noting that she hadn't seen an increase in homelessness, but that it instead has become more visible to stay-at-home bodies.
"We have kind-of two different populations: we have our homeless population and we have our rough sleepers, and those are the ones that would rather be living with their friends, they don't want to answer to the man, they don't want to be working a program or following quarantine guidelines," she said.
Winter's here
Despite the disagreements and now nearly face-to-face with a Wisconsin pandemic winter, officials have plans to help protect the community's homeless population.
These plans include a new hotel voucher program La Crosse County approved last week that will provide isolation housing for individuals who test positive. Others are working to try and census those sheltering outdoors to assess the need, and the city is working to increase its housing voucher capacity to address increased housing insecurity caused by the pandemic.
The Salvation Army is still renting out 25 rooms at the Econo Lodge, where at the last count 65 individuals currently reside.
Both the Salvation Army shelter and the Catholic Charities warming center have a combined capacity of 84 beds, and they have yet to reach capacity, only filling an average of 50 beds a night currently.
And still, despite the disagreements between the well-meaning groups, they all largely agree on one common thing: support from the community can go a long way.
Officials encouraged the public to continue advocating for those experiencing homelessness and urging leaders to keep searching for solutions, as well as rally friends with housing, food, clothing and other resources that can help.
The Salvation Army is also looking to add to its staff to help man current shelters and prepare for the possibility that operations will need to be expanded.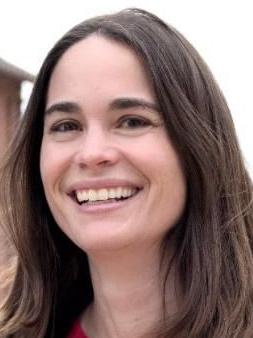 Those looking to help are encouraged to direct their resources through the agencies, though, as independent meals or supplies brought directly to homeless communities can make it hard to track the resources and people in-need in the community.
"Yes, we need help, but we can't continue to expand to what the community needs if we're not truly working as a community together at it. We have to cut down on the duplication of resources, and we have to fill in the gaps, and when we can't get a good picture of that, we can't do what we're designed to do," she said.
And in a year as challenging as 2020, the community is encouraged to continue working together as it has been.
"I think this pandemic, it's horrible, but I think one of the wonderful things about it is that it has been able to," round up new types of resources, McDermid said. "There's been some really positive things about this pandemic that have pulled us together as a community."
IN PHOTOS: Local community members wear face masks
Jim Falls, Wis.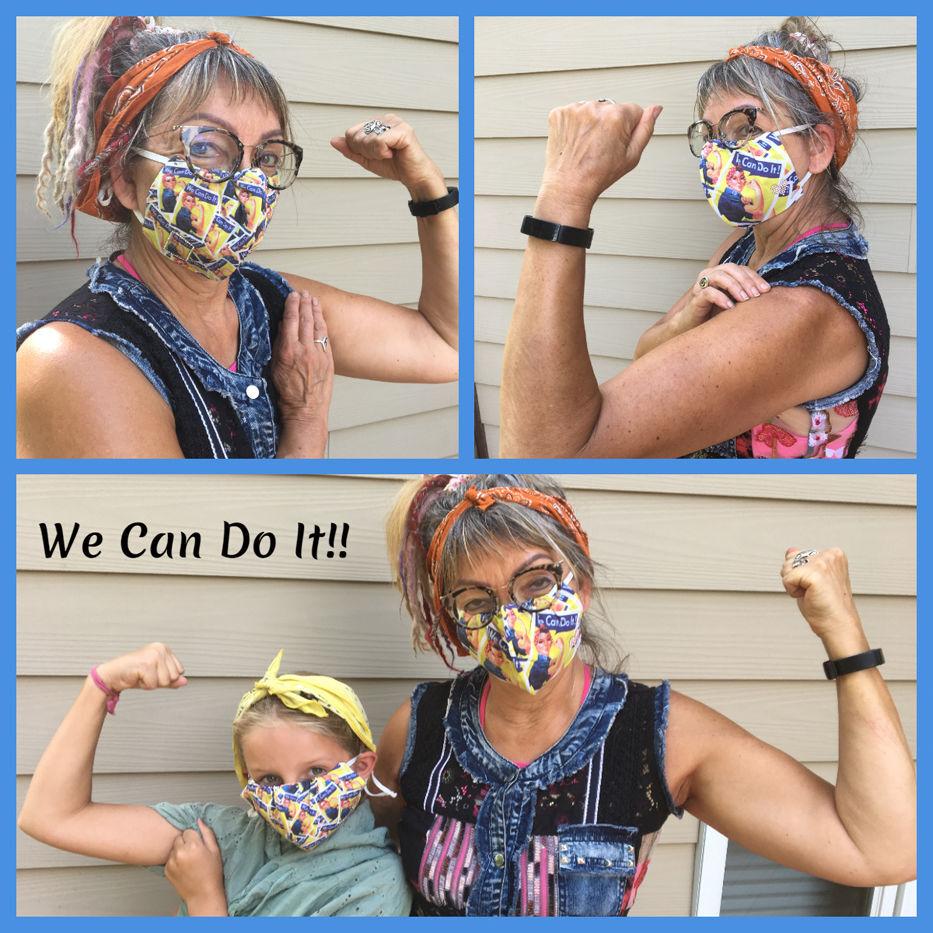 La Crescent, MInn.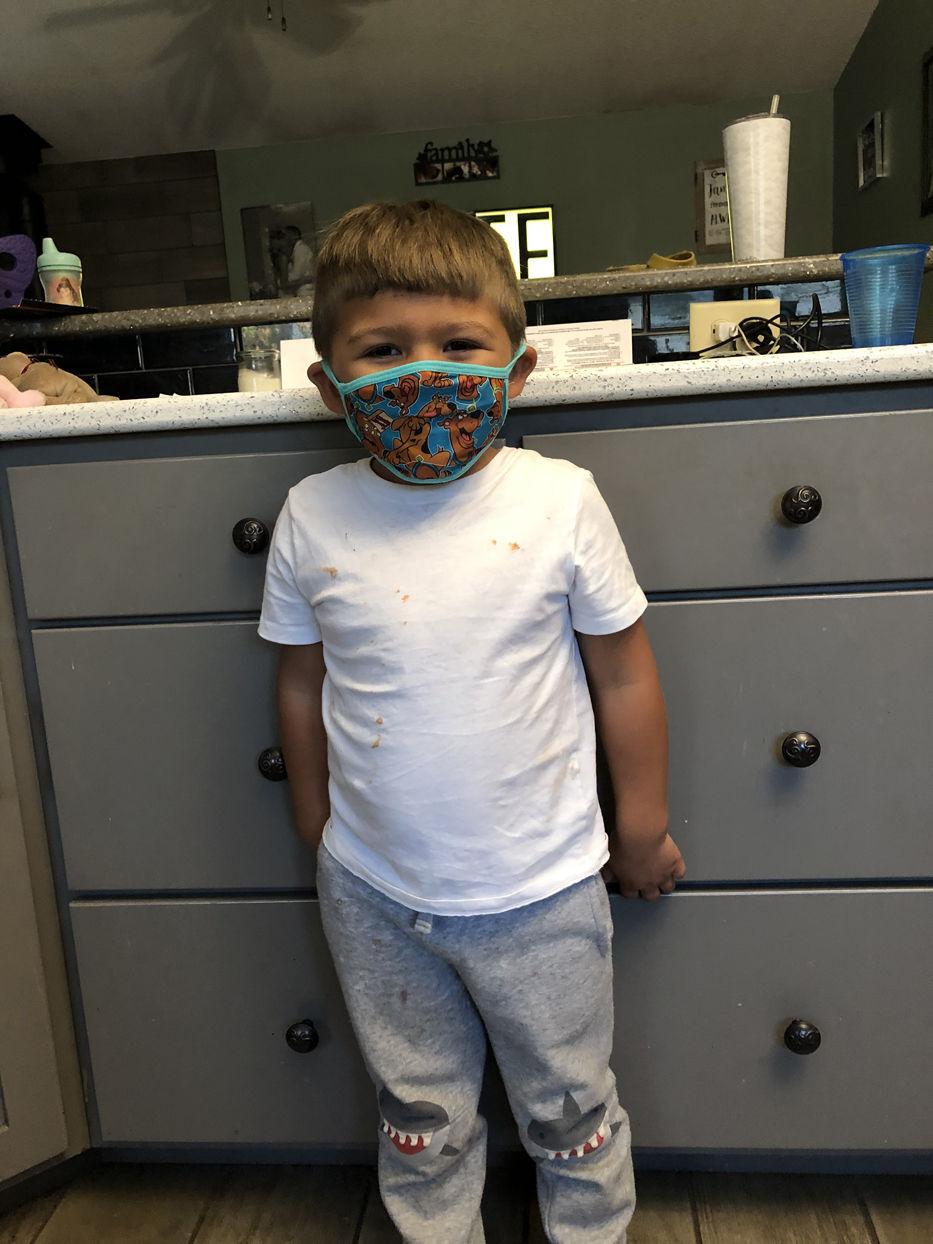 Working at the Tomah VA serving our Veterans during this pandemic!
In My Family We all Wear Our Masks Cindy And Baby V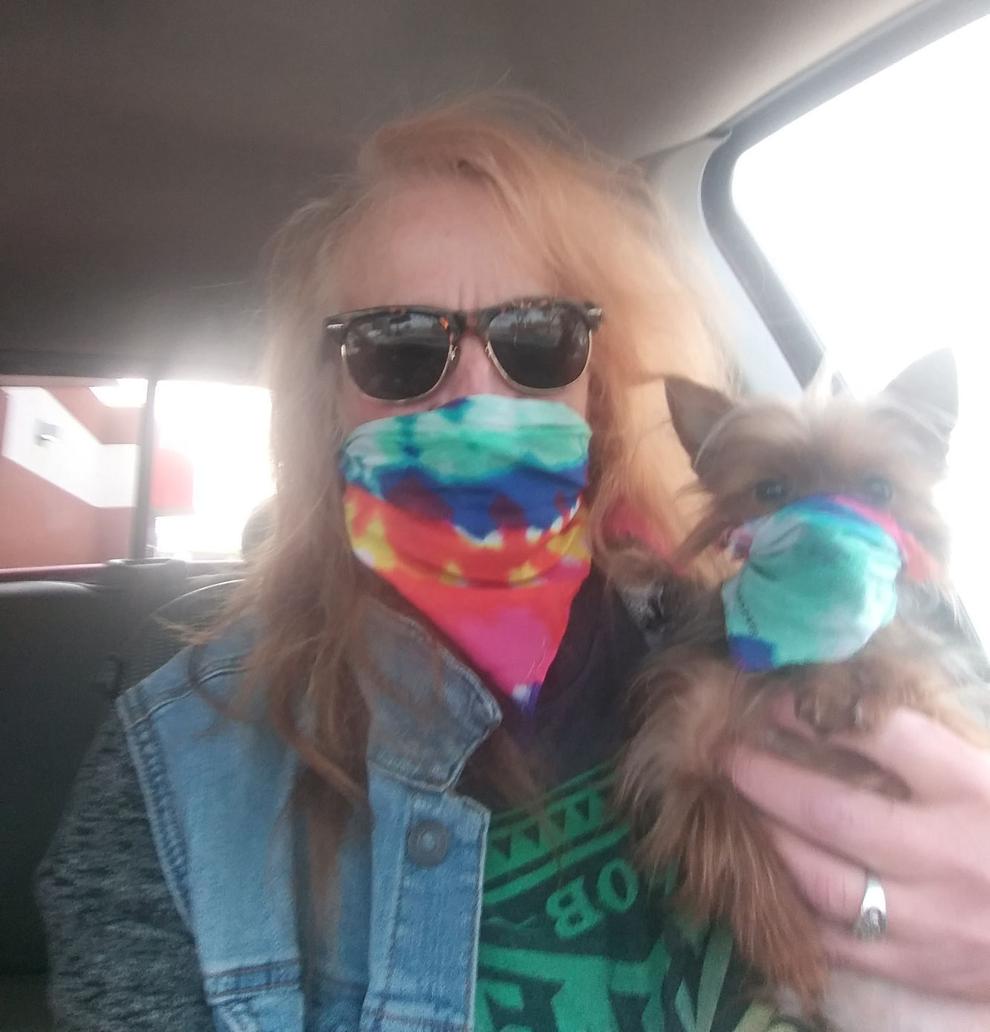 mask made by fellow West Salem High School chemistry teacher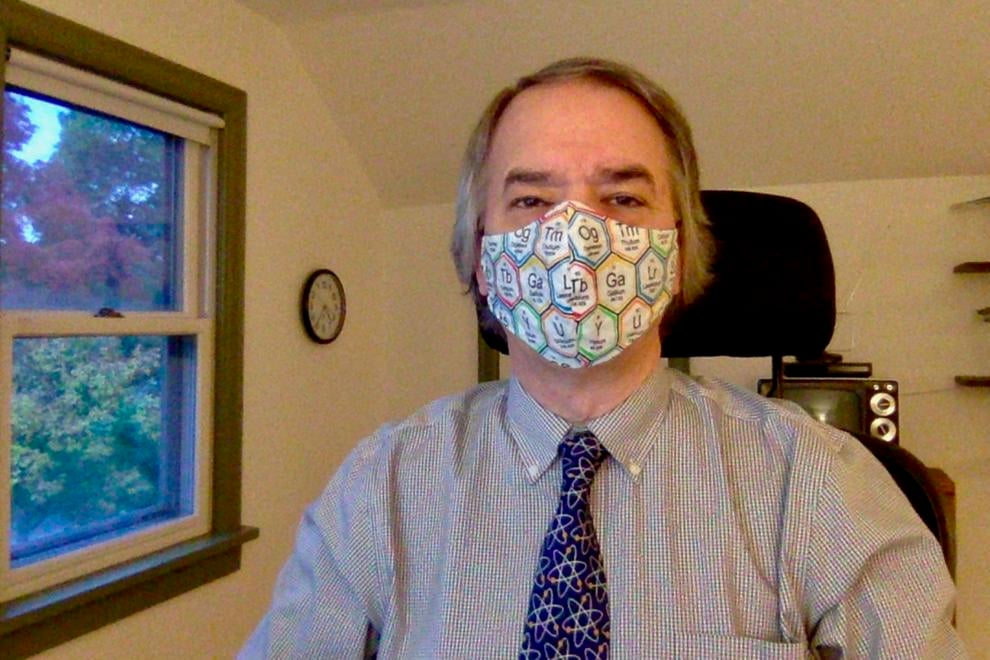 La Crosse punk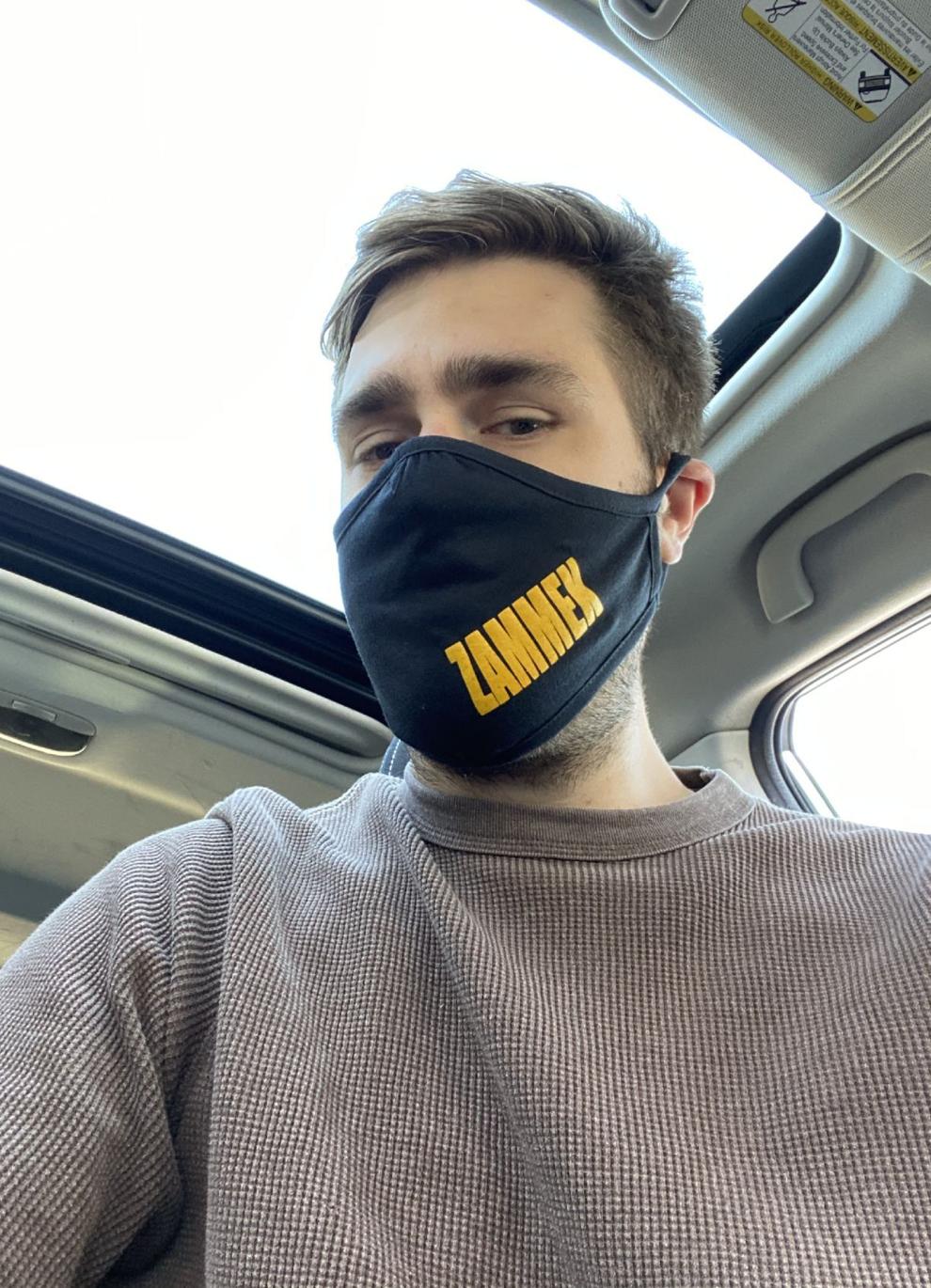 Lace for a lady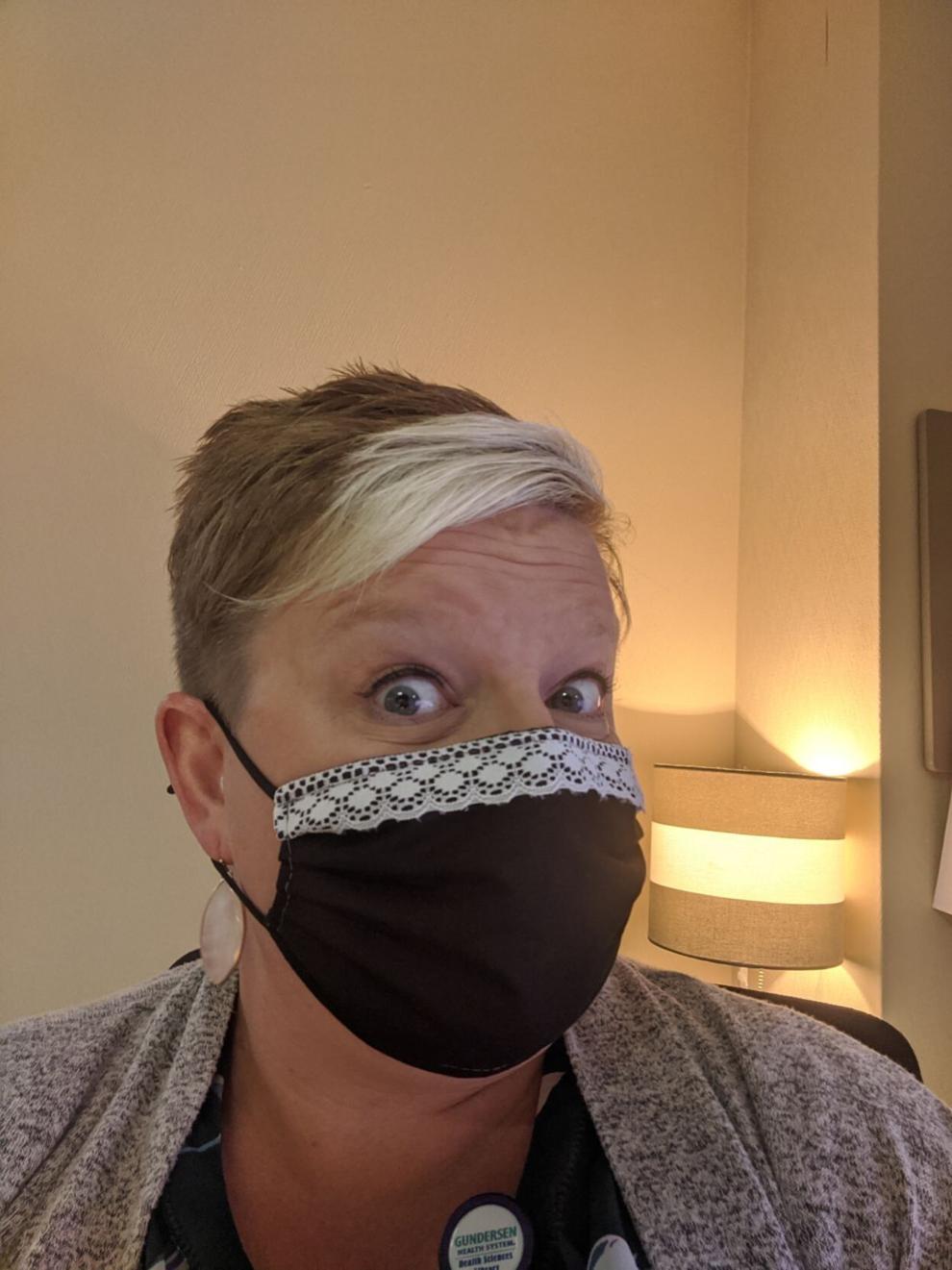 Caring for the community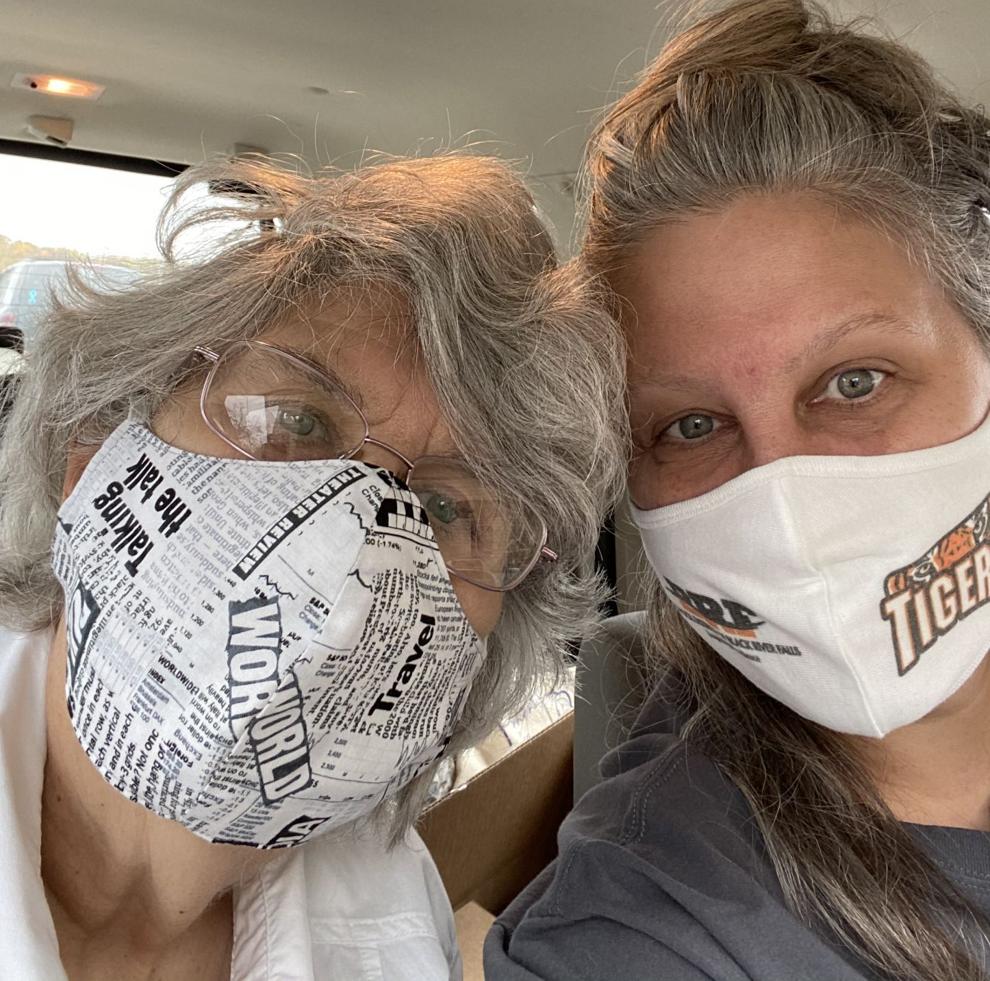 A mask with bling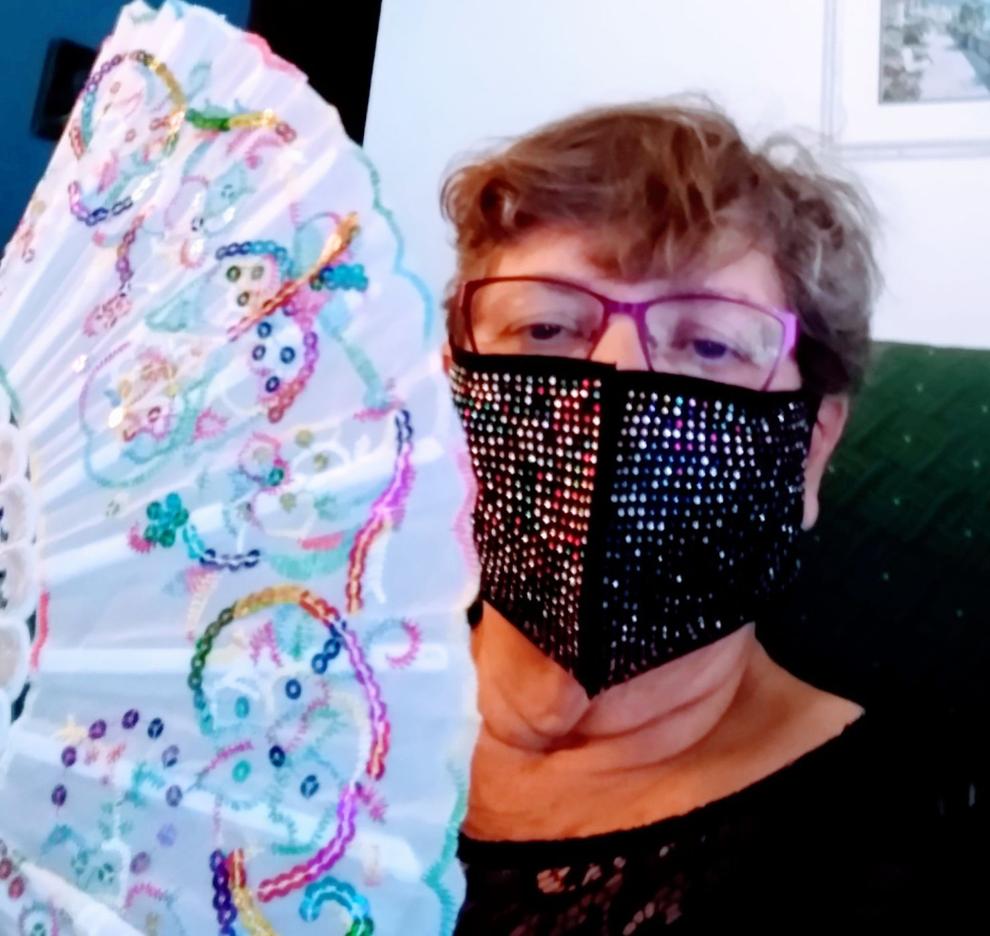 Dinner guests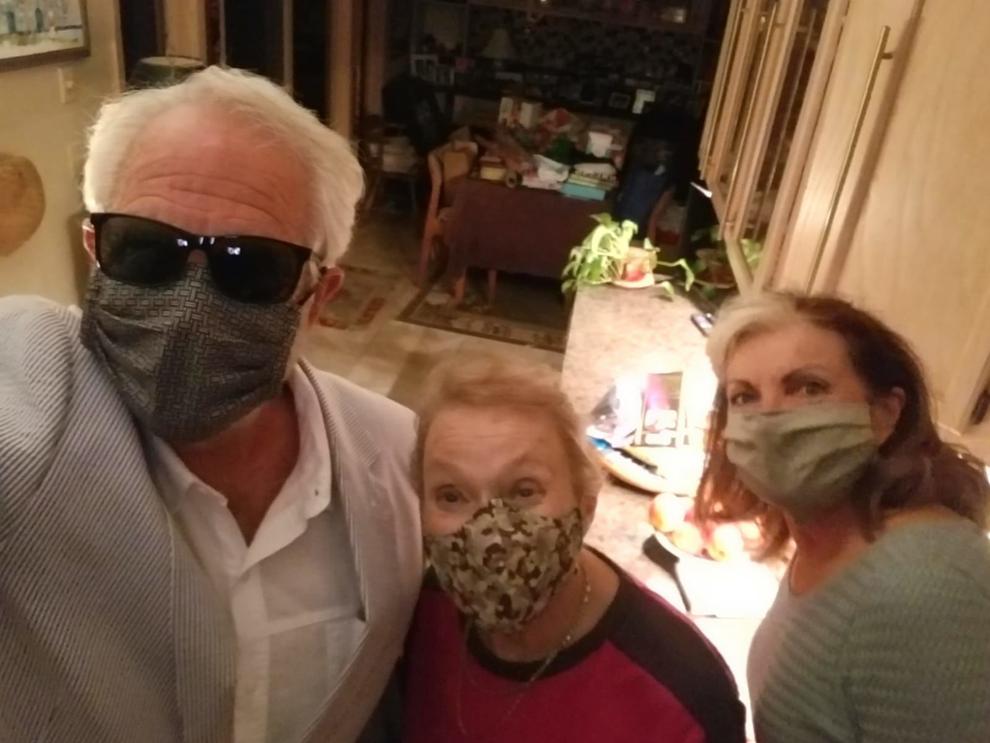 A Friendly smile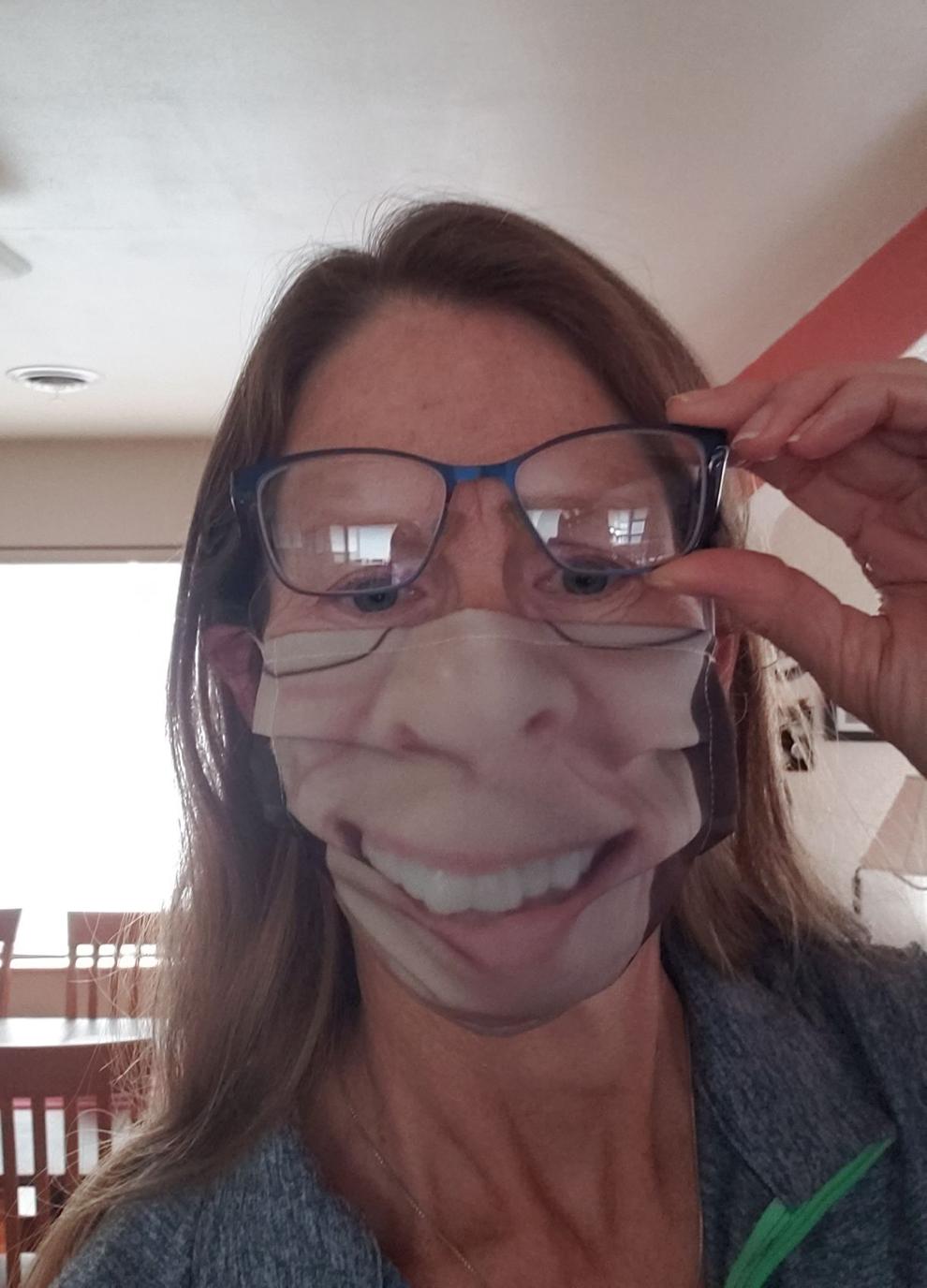 October 6: GIrls WIAA Division 2 sectional golf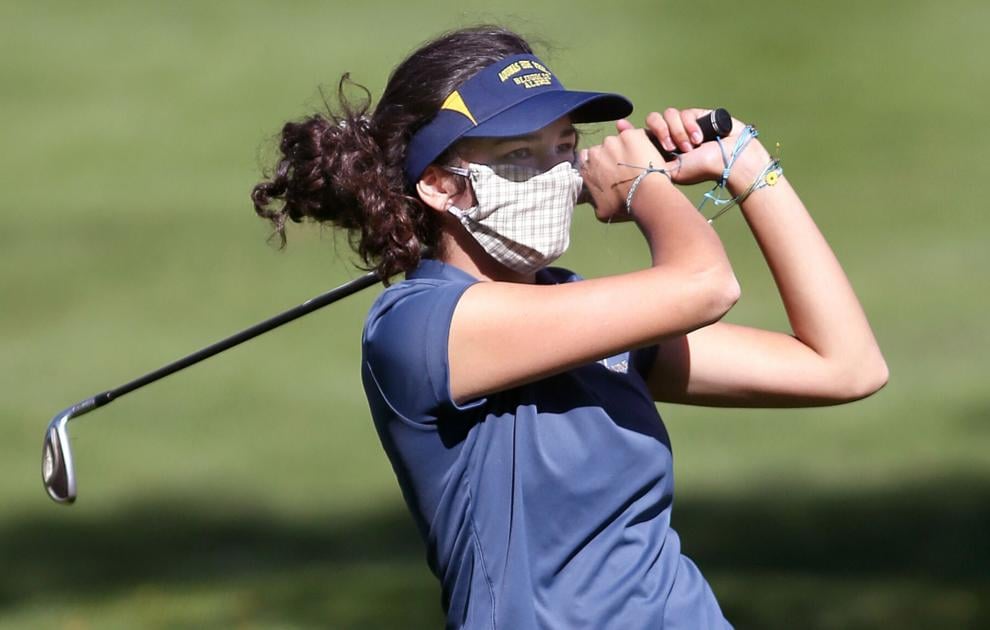 October 2: Edgar vs Onalaska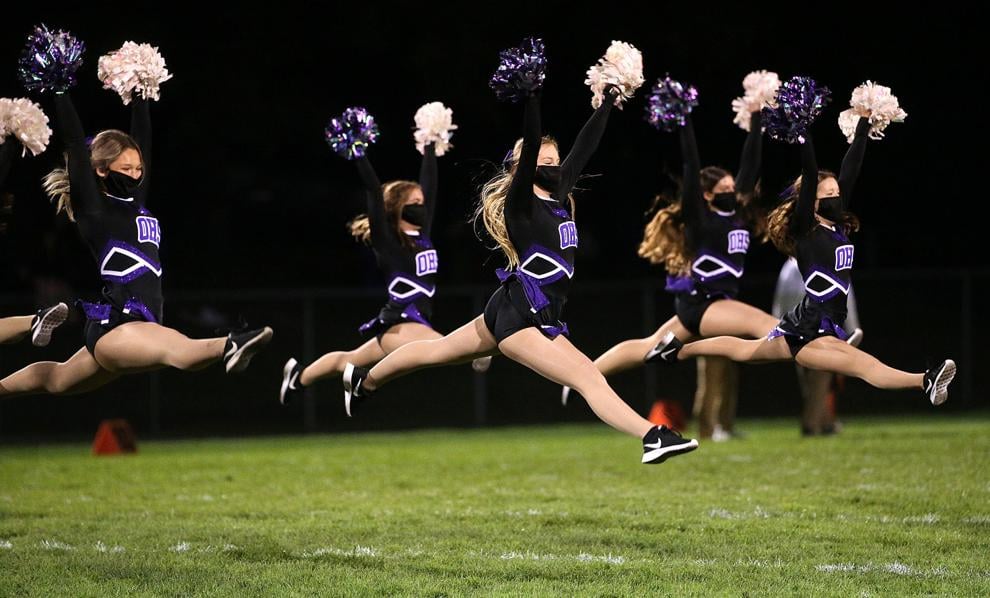 October 2: Edgar vs Onalaska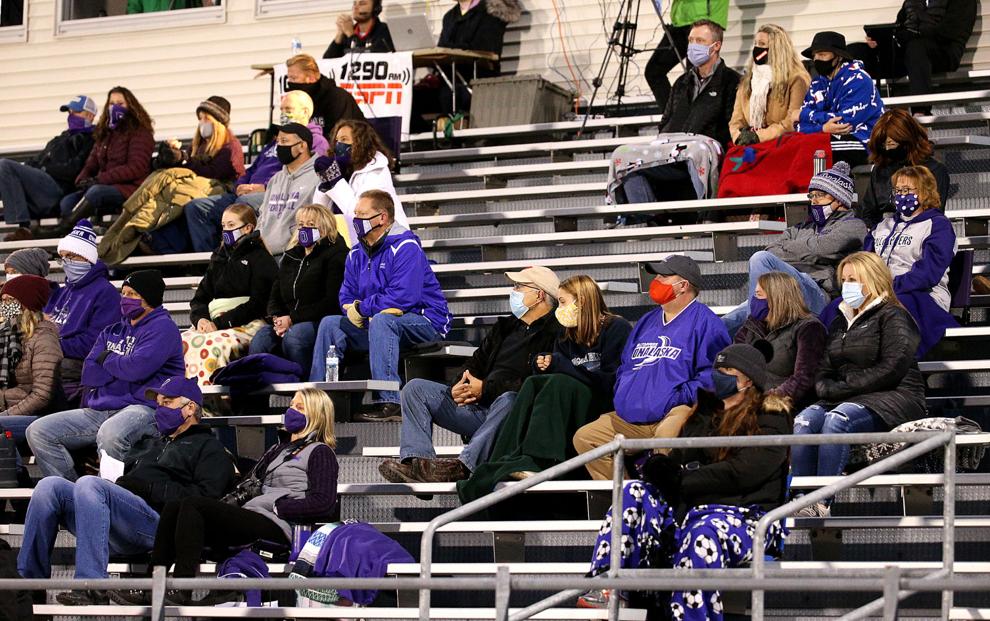 September 22: Aquinas vs Onalaska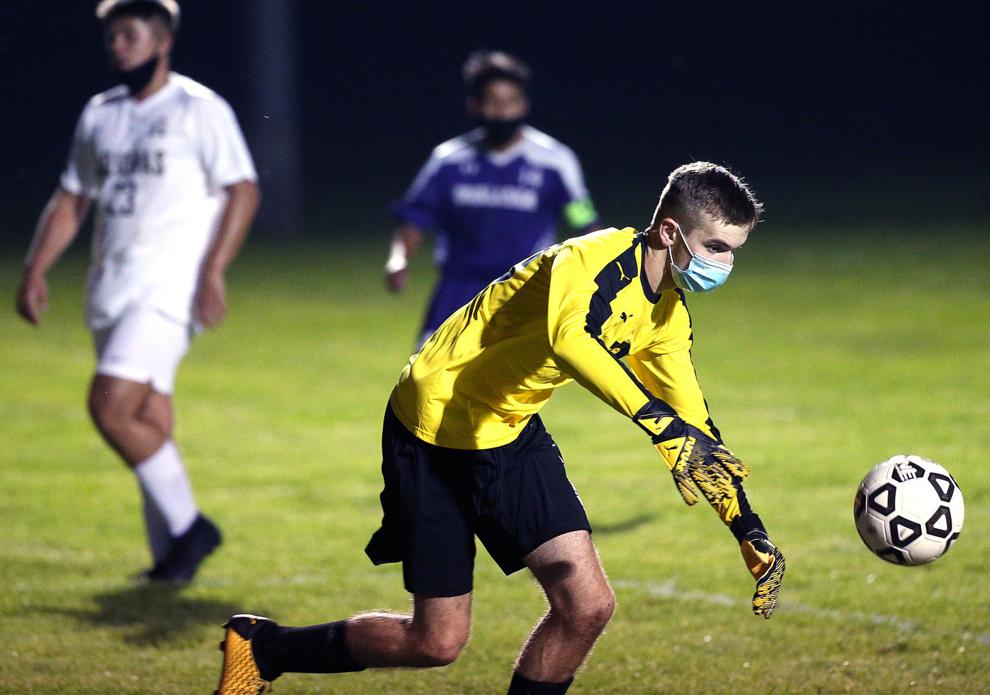 September 17: Westby vs Aquinas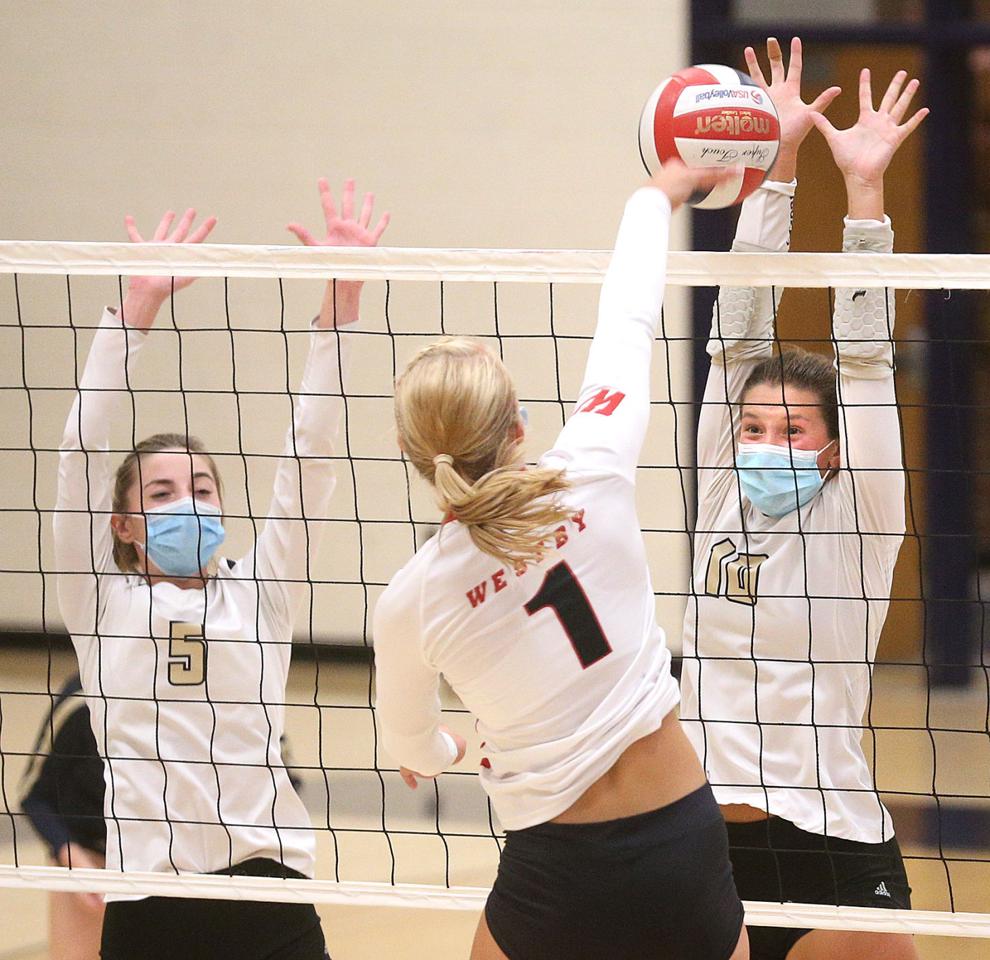 September 17: Westby vs Aquinas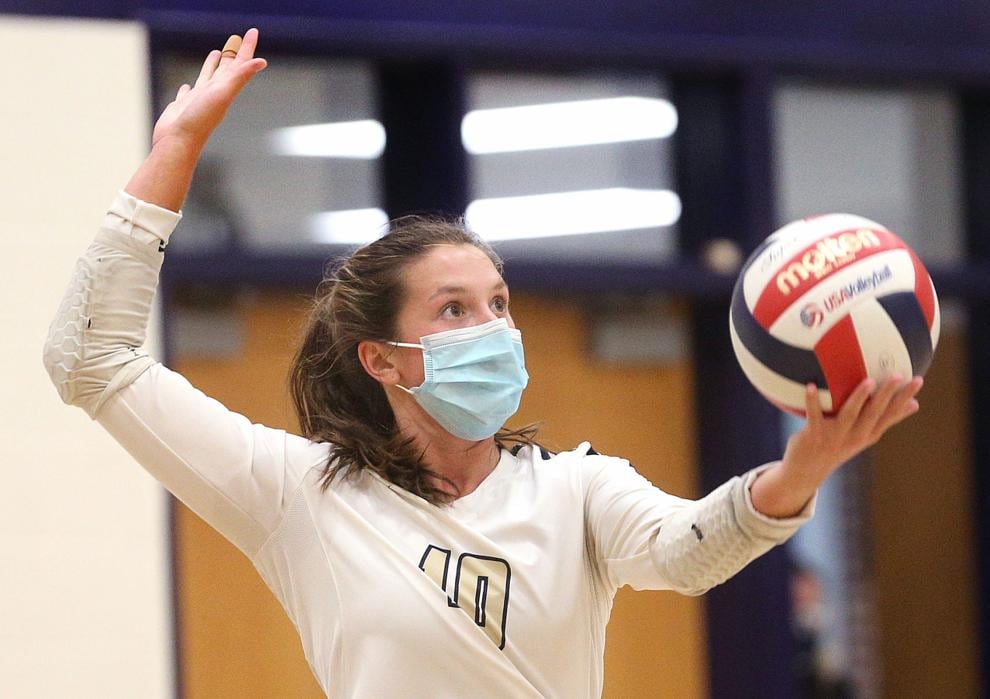 September 17: Westby vs Aquinas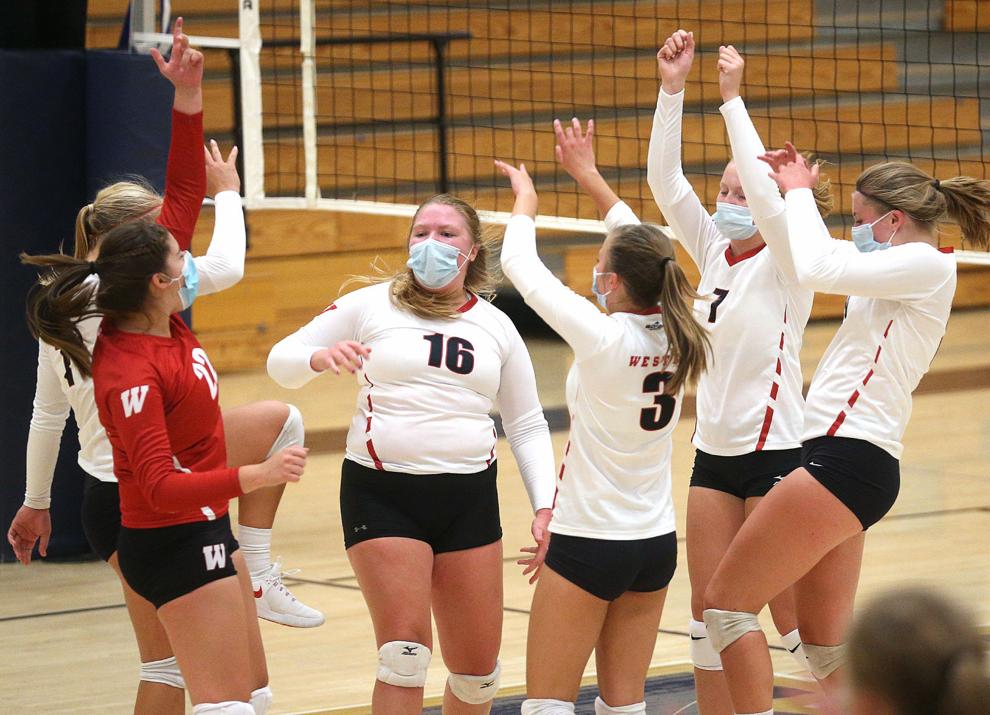 Holmen school lunches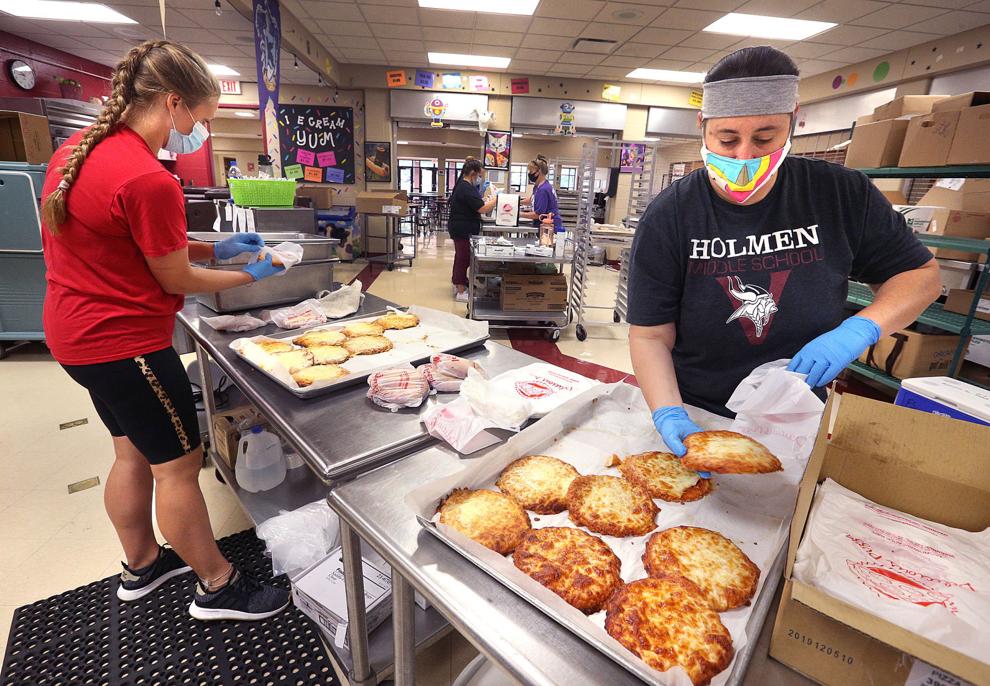 Noodles & Company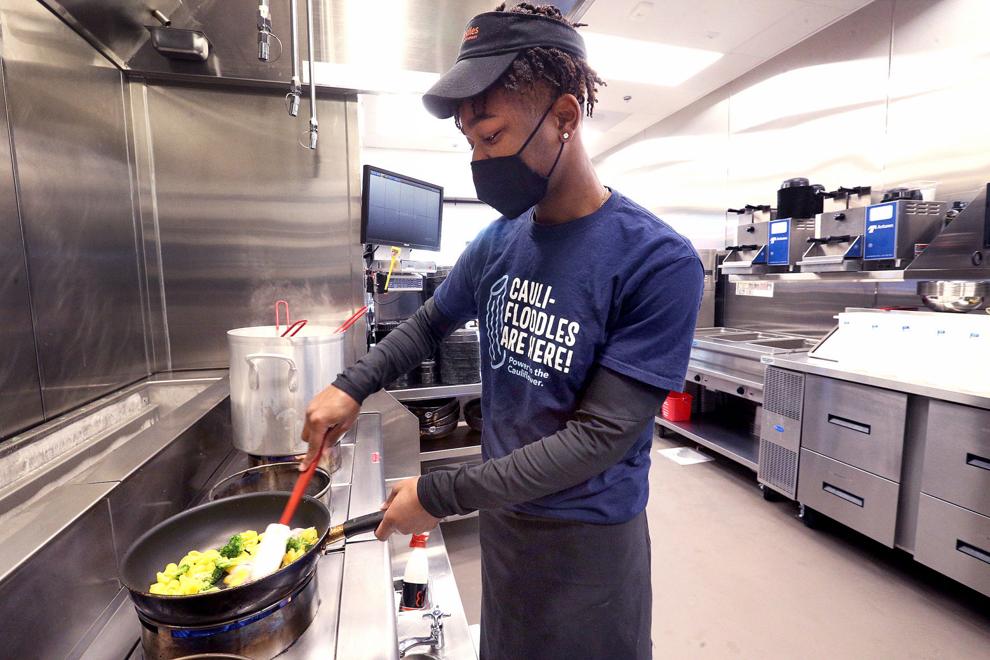 September 10: Dover-Eyota vs. La Crescent-Hokah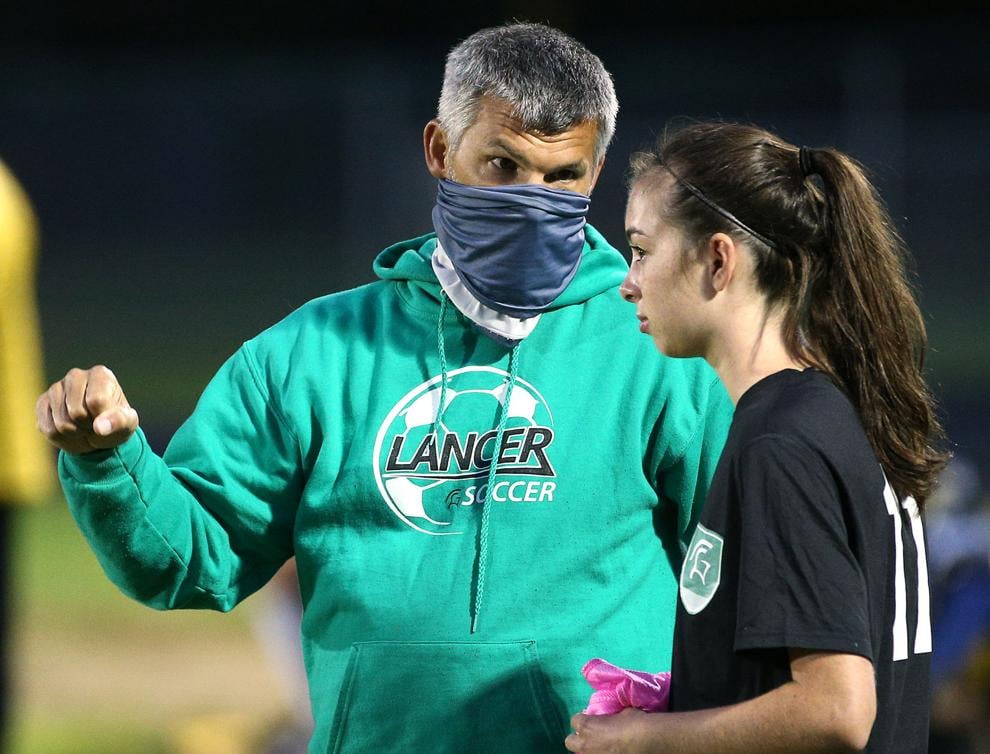 Onalaska Football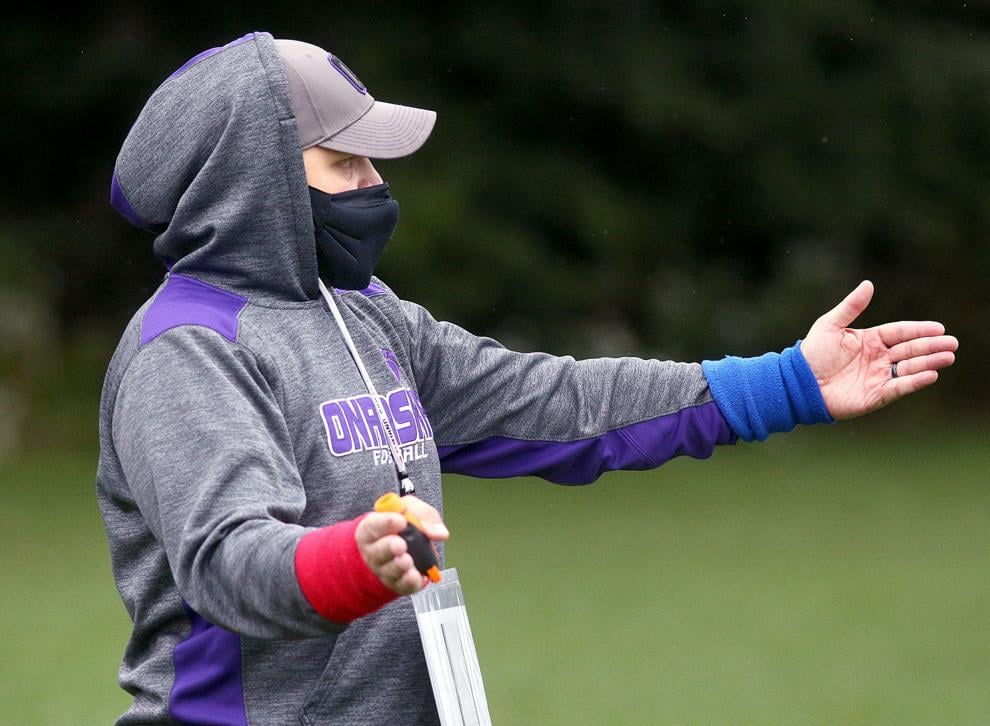 College during COVID
College during COVID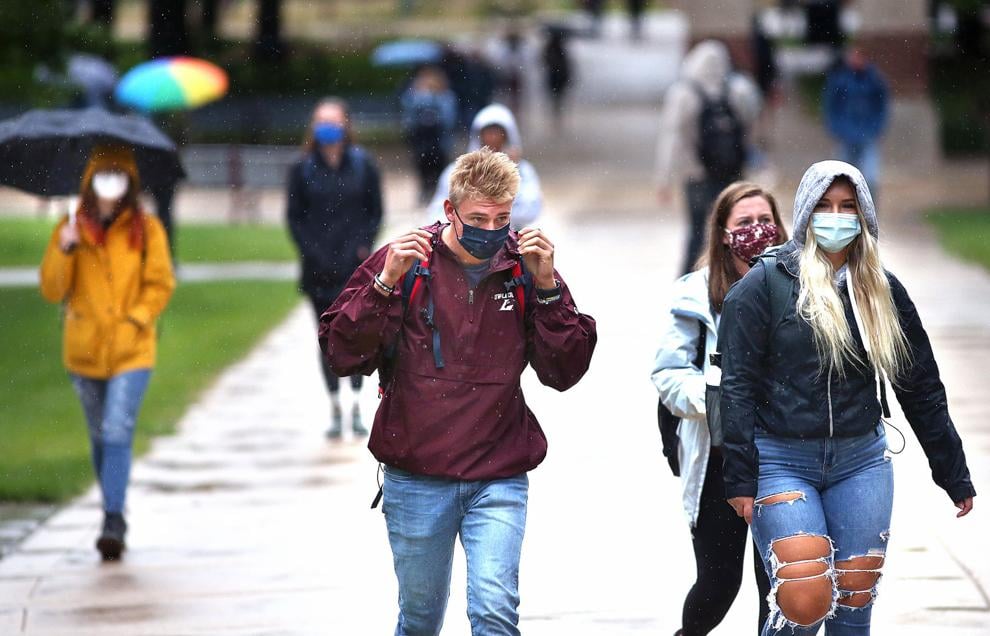 Vice President Pence at Dairyland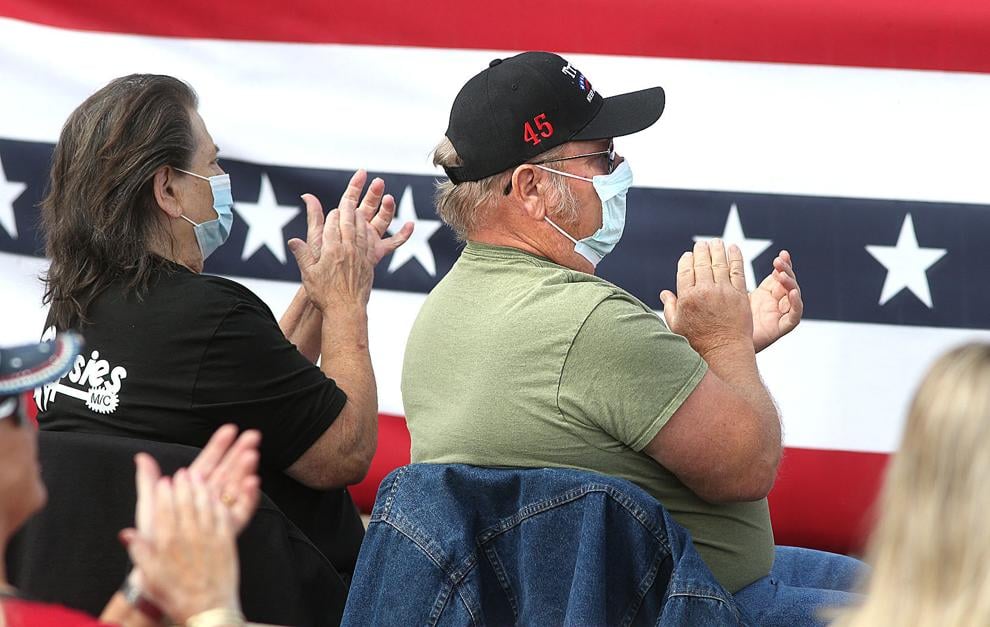 Vice President Pence at Dairyland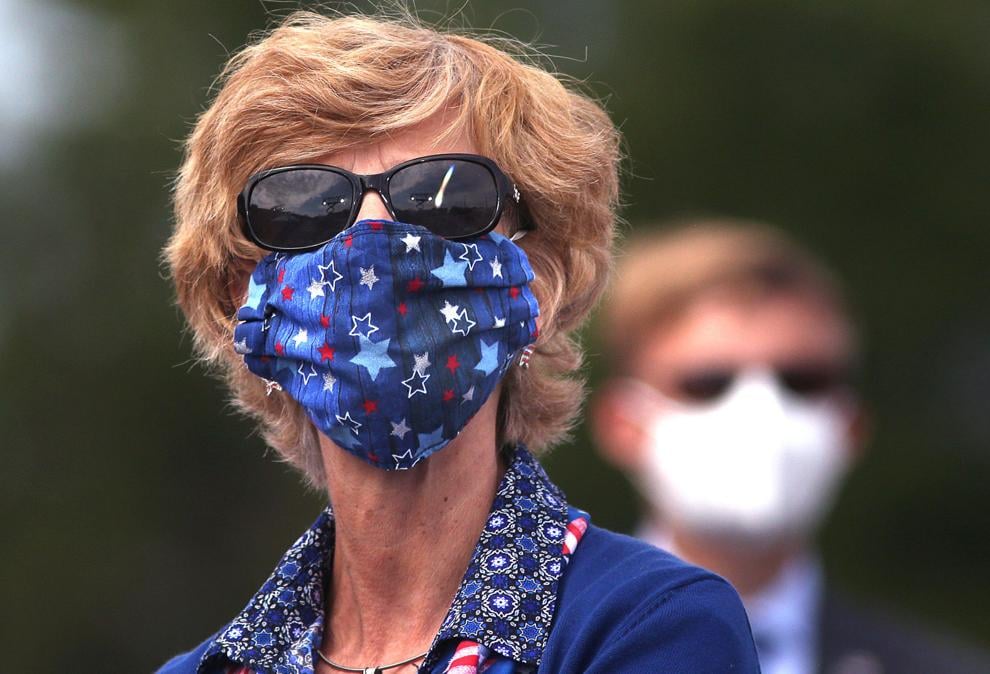 Scooping up smiles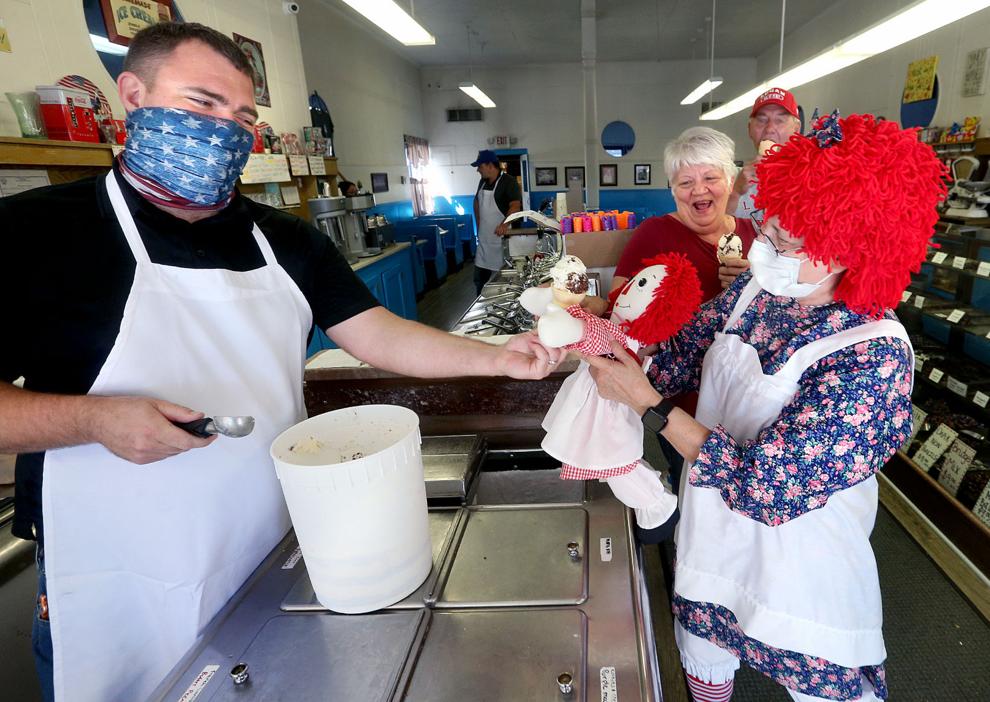 "There's room nightly in the shelters. They are under capacity right now. And people are choosing not to go to shelter. So demand for shelter is down, yet we have a lot of people sleeping in the parks in encampments."

Caroline Gregerson, community development administrator for the city of La Crosse