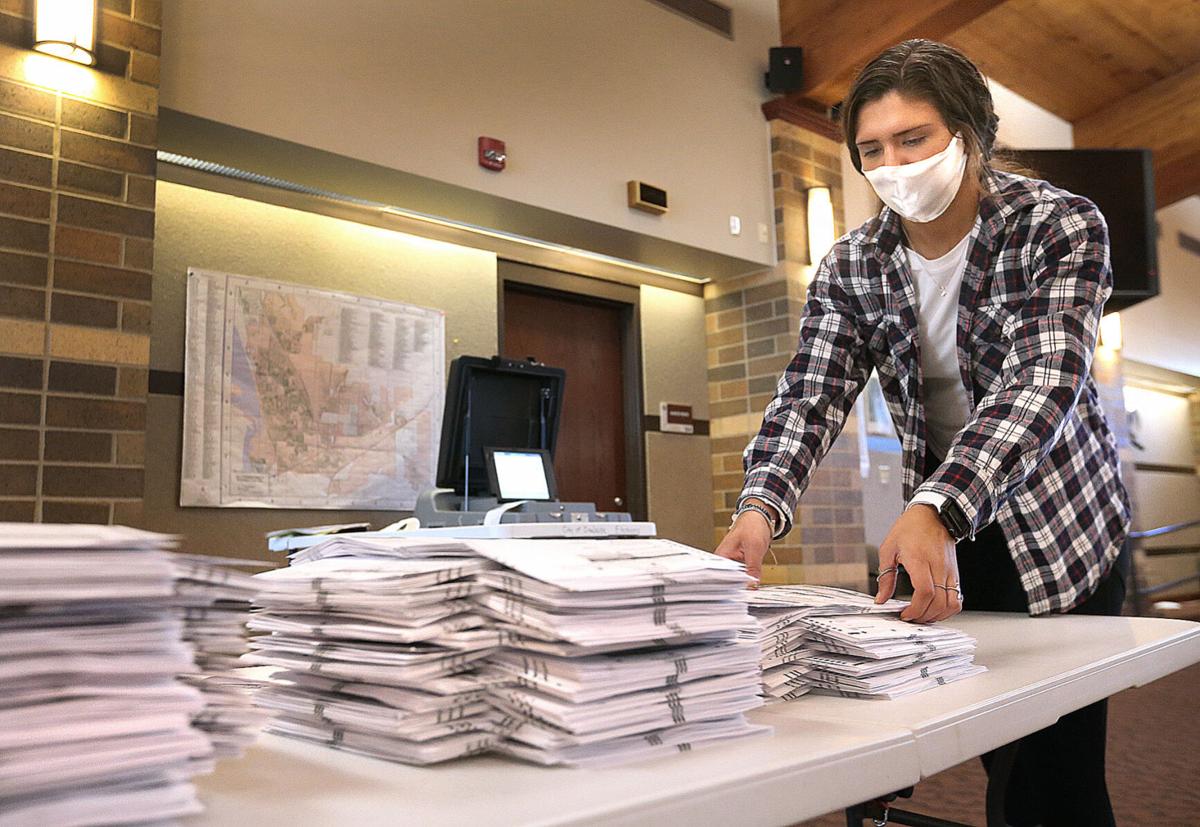 If President Donald Trump's campaign requests a recount in the state of Wisconsin this week, the process is likely to cost La Crosse County more than $63,000, the Wisconsin Elections Commission reported Monday.
La Crosse County officials requested $63,250 to cover a combination of expenses including staffing, legal counsel, travel costs, supplies, IT, meals and more if the recount occurs.
It's just a notch in the roughly $7.9 million it will cost to recount 3.2 million ballots across the state, a bill which the Trump campaign will foot in advance.
Officials said that the price for this recount is higher than the one requested in 2016, partly because of pandemic-related expenses.
La Crosse County clerk Ginny Dankmeyer said that locally, the reimbursement for the 2016 presidential recount was roughly $4,000, largely because a Senate recount prior to the presidential did a lot of the heavy lifting.
"That is not the case this time around, so the cost goes up to accomodate for that," she said.
If a recount does occur, the work will be public and conducted at the La Crosse County Administration building, and will involve 50 to 60 recount workers
Dankmeyer said that if the recount occurs, it can give voters an extra peace of mind about the election results.
"Once the recount is done, we will be able to assure the voters in La Crosse County, just like we have after every other recount, that their vote was counted and there was no fraud," she said.
Locally, the 32nd state Senate district was bracing for a possible recount after Republican Dan Kapanke narrowly lost against Democrat Brad Pfaff by less than 1%, but officials confirmed the Kapanke team did not request the recount by deadline.

The Trump team has until 5 p.m. Wednesday, Nov. 18, a day after the final county canvass report, to request and pay for the recount, the WEC stated, which sent the team a letter informing them of the procedures.
The state of Wisconsin does not have automatic recounts, but if a candidate is losing within a 1% margin, a recount can be requested after the final tally is reported.
If a recount is requested and ordered, there is just a 13-day window for every county to begin and complete its recount, with a filing deadline of noon on Dec. 1, 2020.