Specialists at Mayo Clinic Health System are lessening the operating room time and recovery period for some patients by performing dual surger…
Fort McCoy and Vernon County formally signed an intergovernmental service agreement, or IGSA, March 15 in an official signing ceremony at the …
The Aquinas Catholic Schools Foundation has received a transformational gift of $1,010,000 from the estate of Donald M. & Louise F. (Paul)…
Republican Derrick Van Orden has already announced that he's trying again to beat longtime Democratic U.S. Rep. Ron Kind in a district that fo…
For five Sundays the Tribune is presenting "Progress 2021: Primed for a rebound." Here is our full reporting series to date.
The seasonal weight restrictions placed upon Monroe County highways will be removed effective Monday, April 12. Weight restrictions on individ…
UWL's Student Affairs Administration Master's Program is ramping up its already strong online presence.
Area hospitals have now fully inoculated some 42,000 adults, bringing regional residents closer to a pre-COVID community.
Mile Bluff Medical Center will host a community blood drive Thursday, April 22 from 9 a.m. to 1 p.m. in the hospital community room in Mauston.
The lucky winner in a new spring fundraiser will have the opportunity to brew their own beer at La Crosse's Pearl Street Brewery.
The Tomah VA Medical Center is now providing COVID-19 vaccinations to anyone who served in the military, their caregivers and spouses and othe…
Siv "Mickey" Morrow, 92, of Tomah passed away Friday, March 12, 2021, at Liberty Village in Tomah. She was born Nov. 15, 1928, in Stockholm, S…
GILBERT, Ariz. — Christopher Edward Schultz, 57, of Gilbert passed away Saturday, March 6, 2021, at home after a battle with cancer.
Janey Lou Kimpton, 75, of Tomah passed away peacefully surrounded by her family at home Saturday, April 3, 2021. She was born June 14, 1945, t…
QUESTION: Why don't we have more wind generators like the two big ones west of Cashton?
With April marking National Donate Life Month, Mayo Clinic Health System specialists are urging people to register as donors, and dispelling m…
Gundersen researchers have now identified five different COVID-19 variants in the La Crosse and surrounding areas, with the B.1.351 and B.1.52…
This spring is about 2½ weeks ahead of normal based on daily temperatures and growing degree day accumulation. We just entered the window to a…
The following local students have been named to the University of Wisconsin-La Crosse Dean's List:
The Mississippi Valley Conservancy has named longtime La Crosse resident Sue Dillenbeck president of its board of directors. Dillenbeck, who h…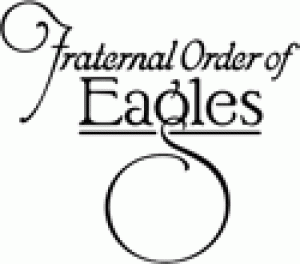 Fraternal Order of Eagles - La Crosse 1254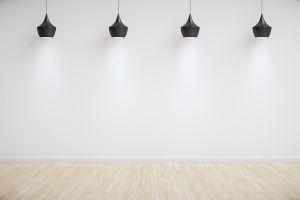 Grandview Plaza Apartments
The Sparta Area Chamber of Commerce has announced the schedule for the 2021 Summer Concerts in the Park series.
In 2020, Kind squeaked by with just 51% of the vote, earning just above 11,000 votes over Van Orden, one of his toughest opponents since takin…
Catch up on our election coverage. Here are the results
The University of Wisconsin-La Crosse's Office of International Education and Engagement is putting a new spin on a tasty, 56-year-old tradition.
"Obviously anything and everything has been helpful, but just not knowing how long it's going to take — it just feels good that there's a spar…
Tomah Area School District voters Tuesday returned a former board member, along with an incumbent and a newcomer in a tight race for the three…
Tomah Health human resources director Brenda Reinert acknowledges that COVID-19 challenged the hospital's health care workforce over the last …