Fort McCoy celebrated Native American Heritage Month on Nov. 21 with a presentation on the history and heritage of the Ho-Chunk Nation at McCo…
Caleb Pollack finished the afternoon with an undefeated record to lead the Tomah High School wrestling team Saturday at the Wausau West Dual I…
A Camp Douglas man previously convicted of a felony is facing new charges for possession of a firearm after he went hunting.
As a member of the newly formed POWER (Protecting Our Water and Environmental Resources) advocacy group, but also as a concerned citizen addre…
Sue Brown and Michelle Eswein describe a group of athletes dedicated to the art form of dance.
The city of Tomah is headed for a mayoral primary.
The Phi Delta Kappa poll of the Public's Attitude Toward the Public Schools released in September of each year is always an interesting read. …
The Black River Falls/Tomah girls hockey co-op played its inaugural junior varsity contest Nov. 30 and gained a 4-4 tie with St. Croix Fusion.
The Tomah High School wrestling team has six senior letterwinners, and coach Jeff Von Haden believes "it's their year to shine."
The Tomah Area School District isn't close to taking any action on a facilities study compiled by a La Crosse consulting firm.
On a night when neither team was consistently making shots, Tomah's Emily Powell delivered at crunch time.
The Tomah/Sparta boys hockey team is 3-0-1 after a pair of positive outcomes.
A 54-year-old Tomah man was referred to the Monroe County District Attorney for entering a woman's apartment without her consent.
Auditions will be held for Man of La Mancha Dec. 16 and Dec. 18 at the Area Community Theatre, 907 Kilbourn Ave at 6:30 p.m.
Almost anyone who plays regularly for the Tomah High School boys basketball team could wind up as its leading scorer.
CAMP DOUGLAS — Cathryn "Katie" A. Connor, 87, of Camp Douglas died Sunday, Dec. 1, 2019, at Agrace Hospice Care in Fitchburg, Wis.. Katie was …
WARRENS — Susan M. Berzins, 62 of Warrens passed away Monday, Dec. 2, 2019, at Tomah Memorial Healthcare Center in Tomah. A private graveside …
The original part of our farmhouse was built by my great-grandparents and is full of memories.
A 24-year-old Tomah man was referred to the Monroe County District Attorney for allegedly pulling a knife on another person Nov. 19. Raymond D…
The American Red Cross announced local blood drive sites over the next month.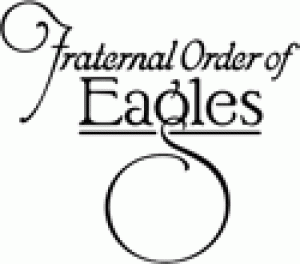 Fraternal Order of Eagles - La Crosse 1254
This week's question was asked by a bowling friend.
The Black River Falls/Tomah girls hockey squad opened the season with three losses at the Baldwin Invitational.
The Tomah Area School District will use a consultant to find its next superintendent.
The Sparta Area School District resumed activities Tuesday evening and classes Wednesday morning after police investigated a potential gun thr…
Two suspects are in custody after a high-speed pursuit turned into a rural manhunt Tuesday in Monroe County.
The value of experience was on display at Tomah High School Tuesday.
All of Grimm's fairy tales will come together on one stage this weekend, when Tomah Middle School presents the musical Into the Woods Jr.