Two Tomah residents were referred to the Monroe County District Attorney for drug charges after police responded to a May 17 disturbance at a …
At times, there is a real disconnect between science and politics in our country. But, in the case of how we handle a pandemic, it can be dangerous.
The number of COVID-19 cases in Monroe County had reached 18.
Monroe County has revised its visitor access to county offices.
Rita M. Jasinski, 69, of Tomah passed away Thursday, May 28, 2020, at her home.
SURPRISE, Ariz./TOMAH — Roger William Randall, 66, passed away peacefully Monday, May 4, 2020, at his home in Surprise.
The Tomah Area Montessori School has a new five-year contract with the Tomah Area School District.
The COVID-19 pandemic has delivered an abnormal spring, but one thing has been normal: Wisconsin's spring weather.
I have always been the type of person to ask for more information. I want to know the story behind the headline and the data behind the story.…
Tomah Health is relaxing some restrictions for visitors.
It's not on every corner, but just about.
Organizers of the annual Monroe County National Night Out have canceled this year's event due to COVID-19.
Gundersen and Mayo Clinic Health Systems are loosening some visitor policies after previous strict COVID-19 related restrictions.
A 33-year-old Tomah man was arrested May 25 for eighth-offense drunken driving after leading Tomah police on a high-speed chase.
The grass was heavy with dew and a foggy mist shrouded the creek bottoms as I arose early to begin the task of removing some unused fence.
Eileen M. Fisher, 81, of Tomah passed away, Saturday, May 23, 2020, at her home. She was born May 26, 1938, to Carl and Viola M. (Griep) Grune…
Victoria L. (Vann) Sojka, 60, of Tomah passed away Tuesday, May 26, 2020, at Tomah Health. She was born June 29, 1959, to Bernard "Bernie" and…
Wisconsin National Guard specimen collection teams resumed statewide operations May 26 supporting local health departments and the Wisconsin D…
The Tomah Area School District's 2020-21 budget appears stable, but the outlook beyond that is very uncertain. The Tomah School Board heard th…
WARRENS—People mostly stayed in their cars, but the village of Warrens still turned out to observe Memorial Day. The Warren-Mills Cemetery Ass…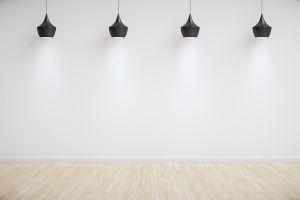 Grandview Plaza Apartments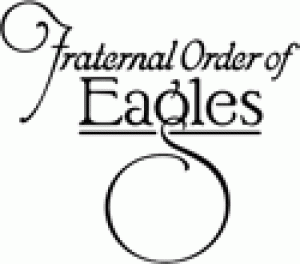 Fraternal Order of Eagles - La Crosse 1254
The U.S. Census Bureau, in coordination with federal, state and local health officials, has begun a phased restart of some 2020 Census field o…
This week's question was asked by a cousin.
Penny Sue Thorpe, of Tomah passed away Tuesday, May 19, 2020, at St. Mary's Hospital in Rochester, Minn. She was born Sept. 14, 1963, in Tomah…
WILTON — Betty J. Prell, 87, of Wilton died Friday, May 22, 2020, at Elroy Health Services. She was born June 10, 1932, to Louis and Leona (La…
James R. Kerkman, who recently retired after 35 years as Fort McCoy's forester, remembers his first day of work as a forestry technician was J…
WARRENS – This year's Warrens Memorial Day service will reflect on the 75th anniversary of the end of World War II and the local men and women…
TOWN OF LEON — A home was destroyed, but the residents were able to get out of a house fire Wednesday in Monroe County.