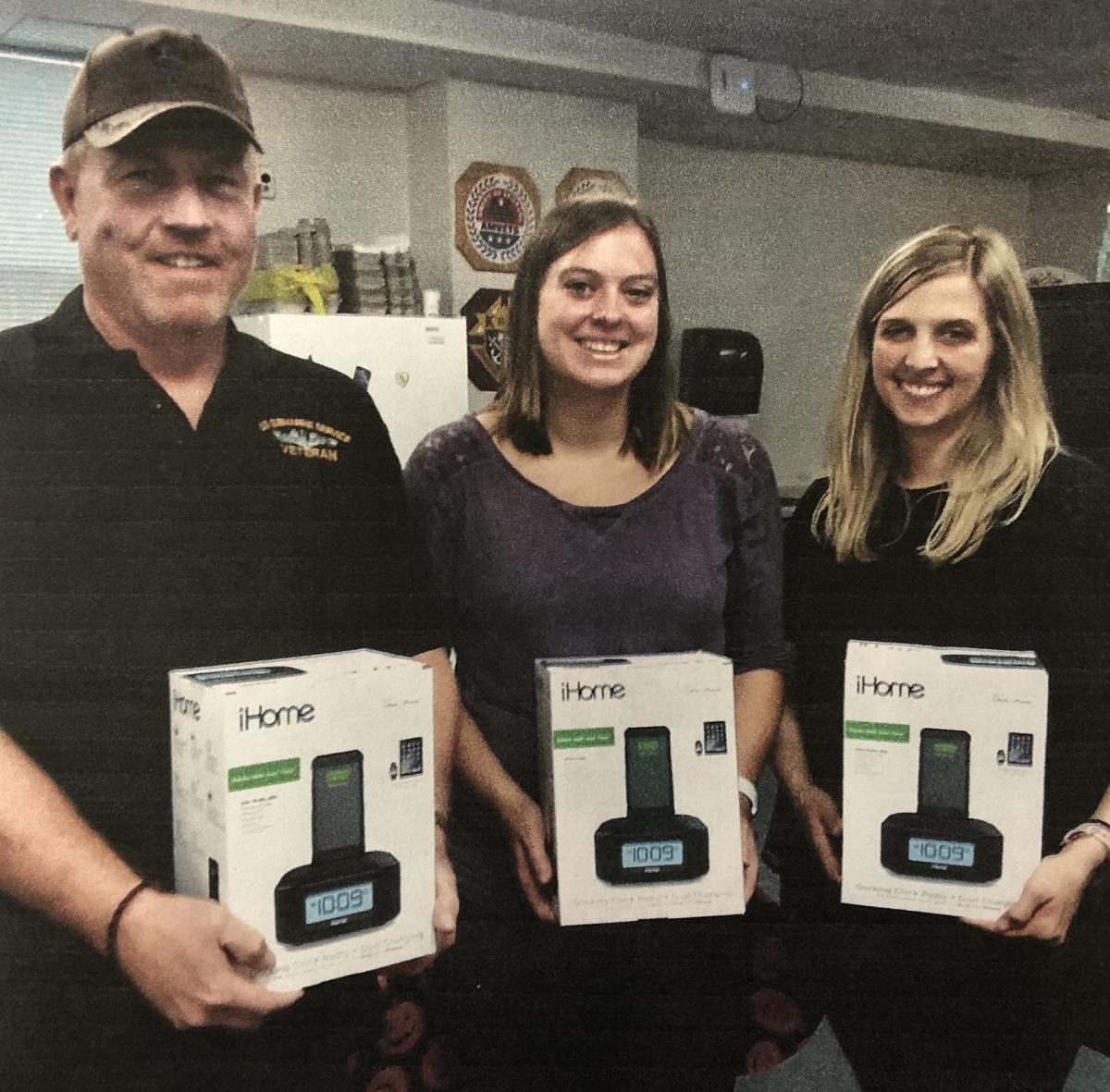 American Veterans is now working for military veterans in Tomah.
The non-profit organization, which has existed since World War II, aims to advocate "for all veterans as well as for causes that its members deem helpful to the nation as a whole."
Branch commander Tony Worden said the organization was created in 1944 by a group of World War II veterans who wanted to help other veterans and was federally chartered in December 1944.
AMVETS is led by volunteers, and 100 percent of the funds go to helping veterans, Worden said. In Wisconsin there are 51 posts that "advocate for veterans and their needs."
In June, the Tomah branch was opened by Worden and Dan Vander Molen. Both were members of the AMVETS Necedah Post 2180 but lived in Tomah.
Worden said he and Vander Molen decided to open the Tomah branch because they could see a need for "more local representation and projects for veterans who live in or close to Tomah, but not necessarily be hospital residents."
The Necedah post, Worden said, does events in Necedah but focuses on the AMVETS Hospital Service Foundation, which brings events, donations and entertainment to veterans who reside at the Tomah VA Medical Center.
Worden said the Hospital Service Foundation is great, but "what about the other guys that are out here, the other veterans in town with serious issues?"
"Don and I both live here, we can support what's going on at the hospital ... but we're going to try to fill some of these holes, these gaps, in the local community," he said. "We want to make it so people have somewhere to go, somebody to talk to and somebody to help. We just saw that need."
Worden has been a member of AMVETS since 2015. He joined after the organization helped him when he was a resident at the Tomah VA Medical Center for nearly a year.
A navy veteran, Worden served from 1980-1991 and retired as a Petty Officer 1st Class.
You have free articles remaining.
"While I was there, the DAV didn't come see me, the American Legion didn't come see me, the VFW didn't come see me," he said. "The AMVETS came and saw me at least every two weeks. Every pair of socks I had, every pair of pants, every shirt, every dime of spending money I had came from them, not the others."
Worden said what he enjoys about being a member of the organization is that he gets to help people.
"There's nothing more satisfying then helping someone in need," he said. "When you can recognize or find out about a need and help to fill that, that's very gratifying, it gives you a wonderful feeling."
In addition to the Hospital Service Foundation, AMVETS assists low-income veterans in the community, Worden said. One thing they will do is take the veterans on outings, get them out of their homes for several hours and have barbecues, picnics and get them to socialize and out and about in the community.
They also help connect veterans with resources so they can get help for issues that they may have, Worden said.
"The worst thing for me is to run into a vet who has a problem that's easily solvable, that's been weighing on them for two years ... or they're misinformed, they get bad information, misconceptions, that happens a lot," he said. "There are a lot of resources out there for veterans, but there's a huge percentage of them that don't even know about these things that exist for whatever reason or they can't get to them because of their problems or issues."
Worden said one of AMVETS' aims is to be that link, to assist and advocate for veterans and get them the help they need.
Since the organization began in June AMVETS Tomah has done two major projects for veterans.
The first was the purchase of iPod charging docks with speakers to be utilized in the Music and Memory Program at the VA.
The second was raising funds to purchase vacuums and crockpots for low-income veterans via the HUD-VASH program, Worden said. The HUD-VASH case managers assist low income and homeless veterans "to find permanent and safe housing and visit the veterans as part of their duties."
Their next project is purchasing cleaning supplies to give to local veterans.
Worden said he is thankful for the assistance of Scott Wilcox, Mark Molter and Pam Buchda for their continued support of AMVETS.
Contact Don Vander Molen about volunteering at 262-391-9505, or Tony Worden about supporting/joining the organization at 608-377-0496.