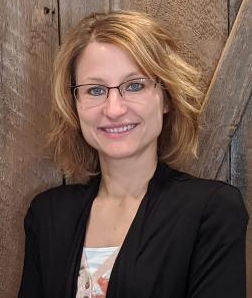 OFFICE: Monroe County Register of Deeds
STATUS: Challenger, running in Aug. 11 primary
"I was born and raised in Sparta by my parents, Mike and Cindy Hemmersbach. I have two sisters and two brothers. I graduated from Sparta High School in 2004 and went on to Western Technical College, where I earned an associate degree in finance.
My professional background mainly consists of working for a few local financial institutions and Monroe County. I was the deputy Register of Deeds for almost five years. Currently, I work in the Finance/Human Services Department, where I am the assistant finance manager and business administrator.
My husband, Bill, and I live in the town of Sparta with our daughter. Outside of work I like to spend time with family, enjoy the outdoors and watching our daughter grow. I found it rewarding to work within the Register of Deeds office. Serving our citizens and businesses to the best of my ability became a passion. I enjoy the many functions within the office.
Throughout my career, I have worked in some form of customer service whether the front line or behind the scenes. I strive to keep a positive workplace for my staff, co-workers, and customers.
Below are a few key points that I will be bringing to the Register of Deeds office:
A leader with a successful track record as a manager
Experience and knowledge of all functions within the office
Provide exceptional, friendly customer service
The software used within the office should be the best for our customers. I will research the current software and see what other options are available for record searching
Research will include reviewing potential options to make public record searching more available again without impacting costs to the taxpayers or budget
Keep up-to-date with any modernizations that would benefit the office and customers
During my five years asdeputy Register of Deeds I had an essential role in the following items:
Recording of daily documents
Approving and issuing vital records
Indexed recorded documents that were scanned into the system, so they could be searched online
Prepared real estate book volumes for scanning and indexing, so they could be searched online
Assisted with genealogy and real estate record searches
I have always enjoyed serving the residents of Monroe County. My experience and career have provided me the qualities needed to be the ideal candidate. I am looking for your support in the upcoming election to ensure I can serve you in the Register of Deeds office.
Be the first to know
Get local news delivered to your inbox!