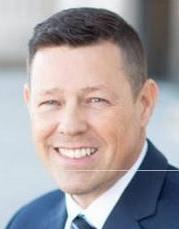 Charles "Mike" Hanson has been selected as the new Tomah Area School District superintendent.
Hanson was named to replace retiring superintendent Cindy Zahrte during a closed session of the Tomah School Board Thursday.
He begins his new job July 1.
You have free articles remaining.
The vote was 6-0, with board member Gary Grovesteen absent.
Hanson has a 25-year background as a teacher, principal, curriculum director and district administrator in South Dakota. His most recent job was superintendent of the Joliet Township High School District in Joliet, Ill.
He resigned in January after seven months on the job. He came to Joliet from after serving seven years as superintendent of the Hill City School District in South Dakota.
The other candidates were Michelle Clark, principal of LaGrange Elementary School in the the Tomah district, and Viroqua School District superintendent Dr. Kehl Arnson.
Zahrte is retiring after 10 years as superintendent and nearly four decades as a teacher and administrator in the Tomah district.
Be the first to know
Get local news delivered to your inbox!