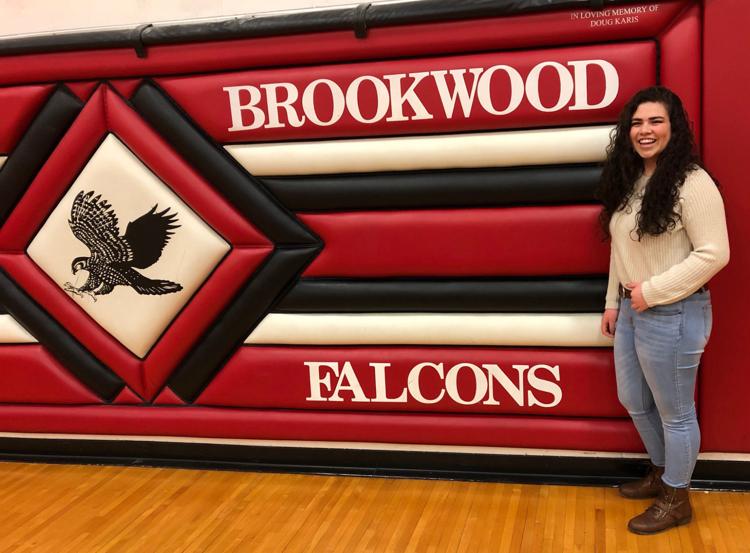 ONTARIO — Members of the Mendoza family take care of each other.
Maggie Mendoza, the third of four daughters born to Maribel Canelo, can attest to that. She recalls the morning of March 14, 2016, when she suffered what was described as a "one-time medical emergency" at her village of Ontario home. Her younger sister, Jimena, found her unconscious in the bathroom at 5 a.m.
"We found it very strange that (Jimena) woke up ... she's not one to wake up in the middle of night," Maggie recalled. "She said the reason she woke up was because someone was calling her name and telling her she had to come help me out ... go help Maggie."
Jimena's quick response allowed Maggie to be transported to a local hospital, where she was treated in a timely manner. To this day, Maggie and her family believe Jimena, seven years old at the time, was called by the Virgin Mary to help her stricken sister.
"We've always been there for one another," Maggie said.
Maggie's journey of love, perseverance and faith inspired the staff at Brookwood High School to nominate her for the La Crosse Tribune's Extra Effort Award. A senior at Brookwood, she is the third of four daughters raised by Canelo. Ceci is the oldest, followed by Lupita (a 2017 Extra Effort honoree), Maggie and Jimena.
Maggie entered school facing a significant hurdle: hearing impairment. Lupita has a similar impairment, and while Maggie said hers is less severe, the hearing loss was still a challenge for a young girl who was self-conscious about wearing a hearing aid.
"I didn't like my hearing aids when I was younger," Maggie recalled. "I would hide them all the time. Mom would always have to be on the outlook for them."
Maggie learned to adjust. She became more comfortable utilizing the aid, which she augments by reading lips.
She has become a stellar student at Brookwood. She carries a 3.7 grade-point average, ranks in the top 20 percent of her class, is a member of the school's National Honor Society and Diversity Club and was voted prom queen last spring.
Brookwood school counselor Andrea Cwiak described Maggie as "motivated and ambitious."
"She has really come out of her shell," Cwiak said. "If I need anybody to help, she's the first one to jump at the opportunity."
Her desire to help has impacted others near and far. She traveled to Peru on a mission trip, where she worked at an orphanage near Lima, and then volunteered to help local families impacted by last summer's devastating floods. While her family lives on a hill and didn't suffer any water damage, she couldn't turn away from the devastation that impacted her community.
"When the flood happened, we were in South Dakota, so when we came back and seeing how the town looked ... I said, 'I'm going to town and see what I can do,'" she said.
She helped by cleaning flood-impacted homes, including the home of a family where she babysits. She also asked acquaintances for food donations.
Maggie credits her mother for her outlook on life and desire to help others.
"One thing my mom has always stressed is to always help because today it's for others, but it could be us tomorrow," she said. "I look up to my mom. She's a happy and outgoing person."
Brookwood school psychologist Cindy Springborn has known the Mendoza family for more than a decade and has witnessed the impact that Canelo has had on Maggie and her sisters.
"Her mother has been so incredible and supportive," Springborn said. "She always puts the kids first, and working with her is such a blessing."
That ethic has transferred to Maggie, who helps raise her younger sister and has learned the art of cooking for a "picky eater."
"I watch her every day after school," Maggie said. "I make supper ... every once in a while we make desserts together."
Faith is another pillar of the Mendoza family. The family, which attends St. Patrick's Catholic Church in Sparta, relied on its faith during difficult times, particularly after their father left.
"When a lot of things started going downhill, people convinced us to go to church and get closer to God," Maggie said. "We went to retreats a lot, and I think they helped us view life differently."
Springborn said the culture of a small school district has also helped Maggie.
"Being that we're so small and rural, everybody depends on each other," Springborn said. "I got to watch Maggie grow up."
Maggie described Springborn as someone "who's always on the lookout. She's always sitting on a branch looking out for me."
Maggie's post-high school plans are uncertain, in large part due to limited funds. She'll most likely enroll at Western Technical College to launch a career working with children and is leaning toward becoming a pediatric nurse.
"I really like working with people, especially children," she said.
Springborn believes Maggie will continue to have a positive impact on others no matter what career she pursues.
"She is beautiful on the outside, and she is more beautiful on the inside," Springborn said. "That's what makes her glow. I'm so proud of her."