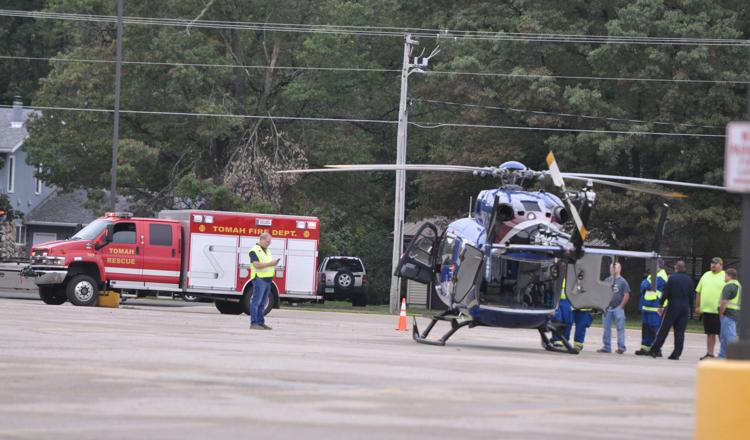 Five people were seriously injured after a two-vehicle crash Friday morning near Clifton.
You have free articles remaining.
A trailer became detached from a vehicle traveling on Hwy. A near Jungle Road and struck another vehicle heading in the opposite direction, according to the Monroe County Sheriff's Office.
The injured people were taken to Tomah Memorial Hospital, and three helicopters were used to fly people to a La Crosse hospital.
The Tomah High School parking lot was used as a staging area. The parking lot was empty because classes were canceled for the Warrens Cranberry Festival.