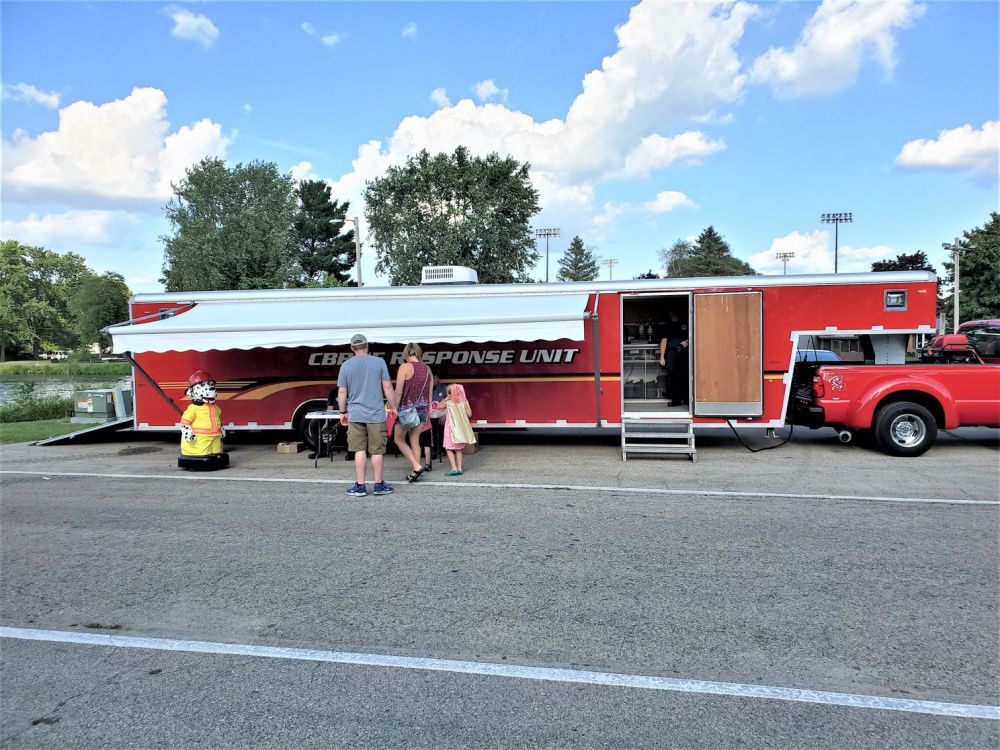 The Directorate of Emergency Services Fire Department at Fort McCoy is supporting 2019 National Fire Prevention Week with a variety of activities on the installation and in local communities.
National Fire Prevention Week is observed Oct. 6-12, according to the National Fire Protection Agency (NFPA). This year's NFPS Fire Prevention Week campaign is, "Not Every Hero Wears a Cape. Plan and Practice Your Escape!" The theme seeks to educate people about the small but important actions they can take to keep themselves and those around them safe.
"Since 1922, the NFPA has sponsored the public observance of Fire Prevention Week," states the NFPA website, nfpa.org. "In 1925, President Calvin Coolidge proclaimed Fire Prevention Week a national observance, making it the longest-running public health observance in our country. During Fire Prevention Week, children, adults, and teachers learn how to stay safe in case of a fire. Firefighters provide lifesaving public education in an effort to drastically decrease casualties caused by fires."
Fire inspector Curt Ladwig with the Fort McCoy Fire Department said the installation will be busy supporting numerous activities. The first was Oct. 4, when the Fire Safety House was taken to the Elroy Fire Department for a community event.
From Oct. 7-11, the fire department also will coordinate postwide fire-evacuation drills and have information booths set up at the Fort McCoy Exchange and McCoy's Community Center.
On Oct. 7, post fire personnel will conduct a safety campaign at South Post Housing from 5-6:30 p.m.
On Oct. 9, the Fire Safety House will be set up by post firefighters at the Wyeville Elementary School, on Oct. 10 at Miller Elementary School in Tomah and on Oct. 21 at Warrens Elementary School.
On Oct. 12, the Fire Safety House will be taken by Onalaska firefighters to the Onalaska Fire Department for their Fire Prevention Week open house.
Fire prevention events also will continue past Fire Prevention Week in October with a fire station tour for Fort McCoy Safety and Occupational Health Advisory Council members from 9-11 a.m. Oct. 15 and visits to the fire station by Fort McCoy youth on Oct. 22 and Oct. 30.
Be the first to know
Get local news delivered to your inbox!