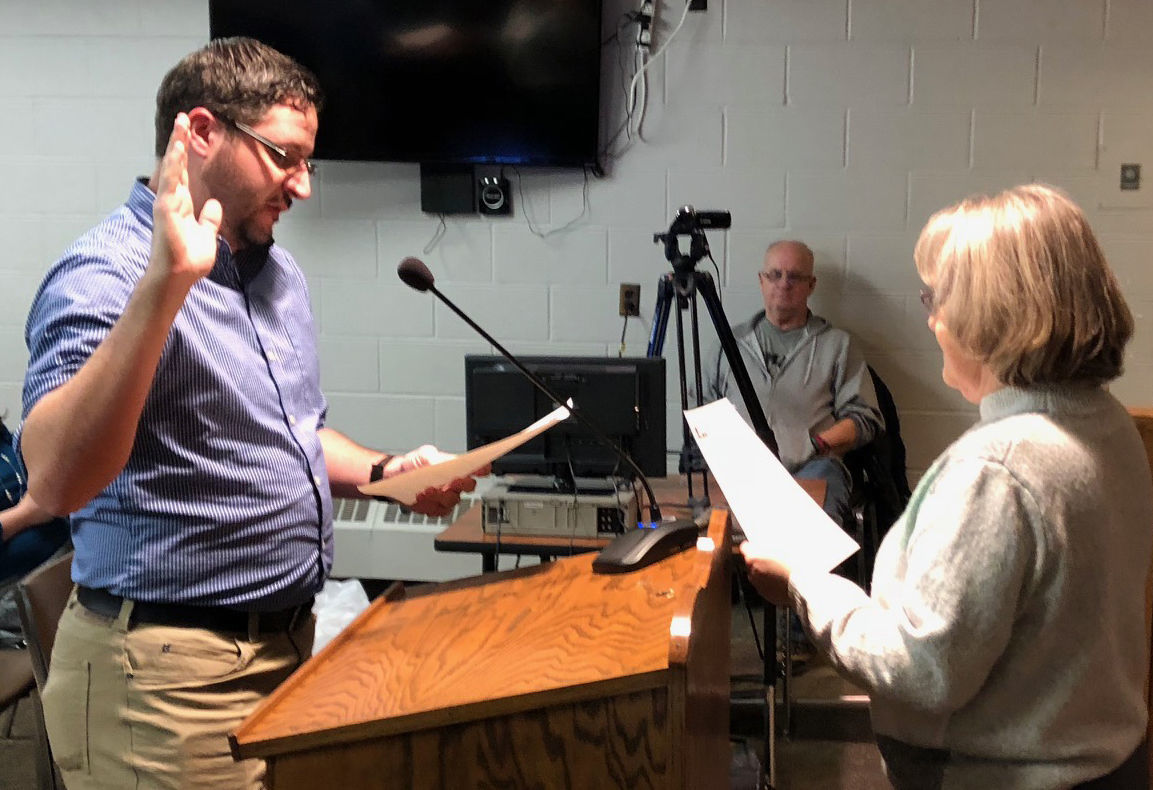 Adam Gigous is the newest Tomah City Council member.
Gigous was appointed by the council on a unanimous vote during Tuesday's regular monthly meeting at Tomah city hall. He was the only applicant for the vacancy, which was created when Mary Ann Komiskey died in January. He took his seat immediately after receiving the oath of office from city clerk Jo Cram.
He is a member of the Lion's Club, an assistant varsity coach for the Tomah High School boys soccer team and long-time Tomah Youth Soccer coach
"I'm just looking to do more, help out the city and do what I can," he said.
Gigous lost a bid for the District 1 seat against Komiskey in 2019. He will serve the remainder of the Komiskey's term, which ends in April 2021.
In other business, the council approved the cabaret licenses necessary to bring Downtown Thursday Nights back to Tomah for a second year.
You have free articles remaining.
The license was requested by the Greater Tomah Area Chamber of Commerce but ran into problems over questions on how neighboring residents will be notified. The event features live music that's scheduled to run until 9 p.m. during six Thursdays in July and August. The 800 and 900 blocks of Superior Avenue will be closed during the event.
Council member Lamont Kiefer, who raised the issue during last month's meeting, expressed satisfaction with a legal notice that appeared in the Jan. 31 Tomah Journal. The notice posted the council's intention to bring up the issue during the February meetings of the council and Committee of the Whole. Nobody appeared before the council to object to the license.
Chamber executive director Tina Thompson said bands have been booked for all six nights.
"I think we've got everything in place," Thompson said.
In other business, the council:
Approved elevating the position of part-time Tomah Fire Department chief Tim Adler to full-time. The council also approved his annual salary of $92,969.
Ratified ATV routes in the city of Tomah, including sections that run concurrent with county highways.
Approved sending contract agreements to villages and towns that are covered by Tomah Area Ambulance Service. A written agreement exists only with the town of Clifton.
Approved the job description for ambulance service crew leader.
Tomah Journal editor Steve Rundio can be reached at steve.rundio@ lee.net.