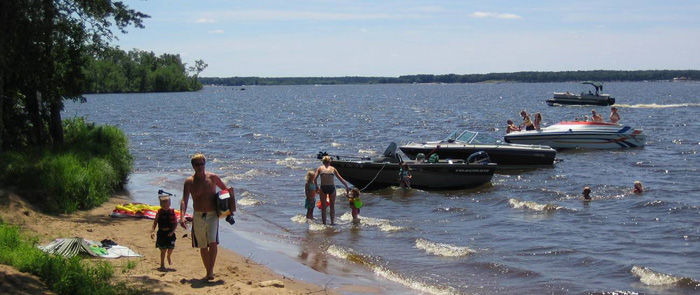 The public will have an opportunity to learn more about and comment on a proposed rule to create site-specific water quality standards for phosphorus on three reservoirs in the Wisconsin River Basin at a public hearing Tuesday, Aug. 13 in Wisconsin Rapids.
The hearing starts at 1:30 p.m. at the Wood County Land and Water Conservation Department River Block, 111 W. Jackson St., Wisconsin Rapids. To allow greater participation, the hearing will be simulcast to the Rhinelander Department of Natural Resources Service Center, 107 Sutliff Ave., and to the Columbia County Health and Human Services, 111 E. Mullett St. in Portage.
The DNR is proposing the site-specific criteria for Petenwell Lake, Castle Rock Lake and Lake Wisconsin.
The DNR uses a process called "total maximum daily load" to develop a pollution "budget" for a water body that establishes reductions needed to meet water quality goals, according to Marcia Willhite, DNR Water Evaluation Section Chief.
The TMDL for the Wisconsin River Basin, in which the three water bodies are located, requires substantial reductions in phosphorus. While phosphorus is too high in all three lakes and needs to be reduced, the current broadly established criteria are not appropriate for all three, Wilhite said.
"Because the water in Castle Rock and Petenwell lakes produces less algae per unit of phosphorus than other lakes of their type, the standard for phosphorus doesn't need to be set as low to get rid of the algae," Willhite said. "The situation in Lake Wisconsin is the opposite. This lake typically meets its current phosphorus standard, but still has too much algae, so a more stringent phosphorus standard and a bigger reduction in phosphorus is needed for Lake Wisconsin to make it healthy for recreation."
Willhite said some people may think that the rule allows more phosphorus to accumulate in lakes that already have algae problems, "but that is not the case − it needs to be reduced in all three lakes, just not as much in Castle Rock and Petenwell as it does in Lake Wisconsin."
She said public participation is a critical component of agency rule making. The proposed language is available by searching the DNR website, dnr.wi.gov, for "proposed permanent rules" under Board Order WY-09-18.
Be the first to know
Get local news delivered to your inbox!