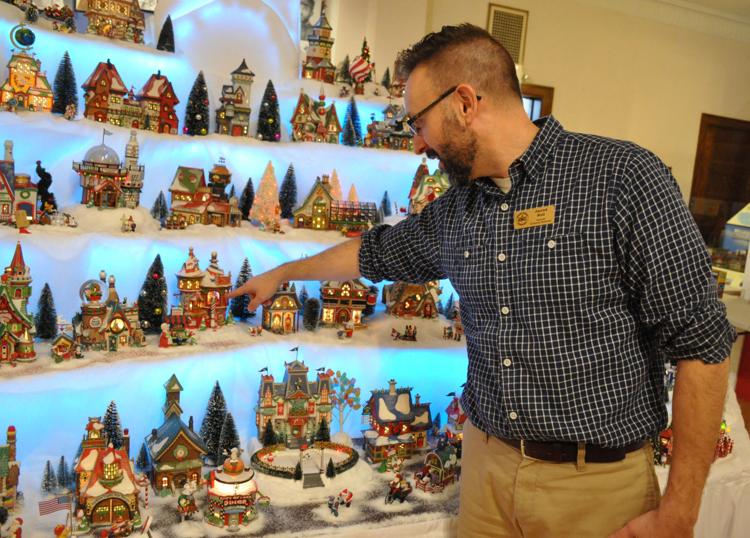 SPARTA—Joan Cook had a passion for local history and the Christmas season.
Both are on display during the next two months at the Monroe County History Room. Cook's extensive collection of miniature North Pole Christmas buildings has been set up in the History Room and will be shown through Jan. 18. An opening reception for the Christmas Mountain display is set for Tuesday, Nov. 19 from 6:30-8:30 p.m.
Cook's involvement in local history dates back to the beginning of the History Room in 1976.
She died June 5, and History Room director Jarrod Roll said the display is a way to honor her work. He said the 130 illuminated miniature buildings were first displayed at the Sparta Public Library in the 1990s and that Cook's family welcomed the opportunity to show them again.
"We loved the idea because it's something we can share with the public and ... recognize someone who has been so instrumental in our success over the years," Roll said.
The display doesn't take up a significant amount of space in the museum, but Roll said it takes a while to appreciate the intricacies of each piece.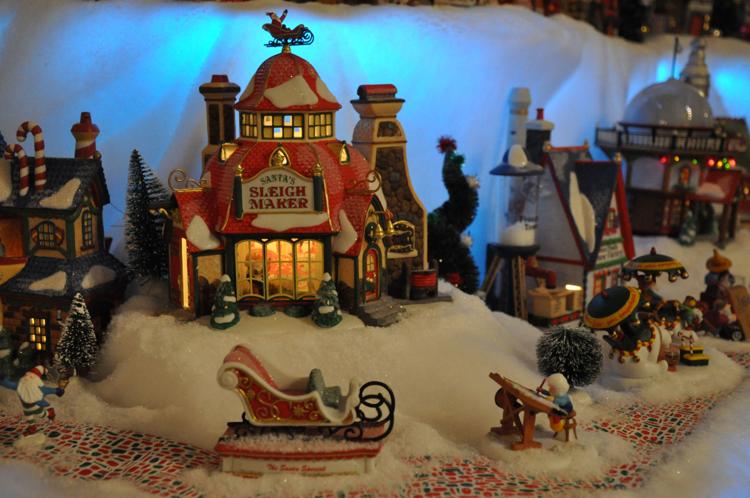 "When you look at them, you can see they're filled with detail," he said. "People are going to linger and look at each building because they're designed to be looked at carefully."
Several have moving parts, such as figure skaters and a rail car heading down a railroad track.
Arranging the miniatures was an intricate process. Museum personnel began erecting the display Oct. 28, and it took two weeks to organize and illuminate the pieces.
Roll said the collection allows the museum to continue its recent tradition of Christmas-themed displays. Before the museum's first Christmas exhibit in 2013, the holiday season was its slowest time. Now, it's one of the busiest. He expects at least 2,000 people to view the exhibit.
Tentative plans for next year call for a Christmas exhibit with a 1960s theme.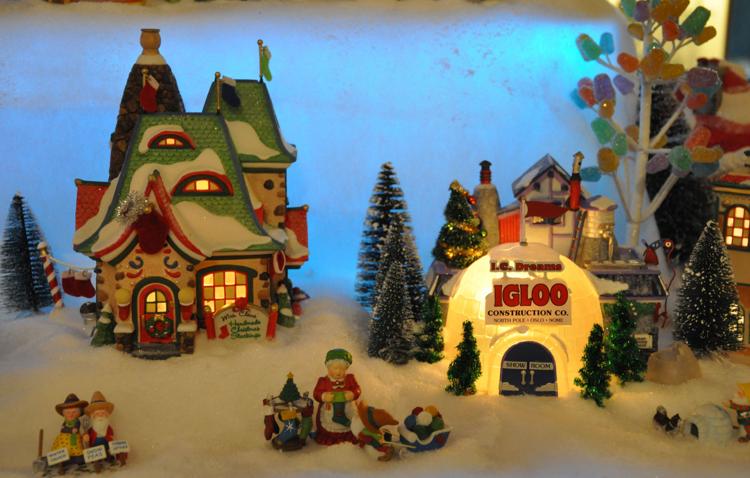 "We used to get 200 or 300 people for the entire month of December," Roll said. "Now we get that in a day. It's a way to get people to come in here and give them a reason to come back."
He said the display is a perfect tribute to Cook, who Roll described as "an educator at heart."
She taught in the Sparta School District, helped organize craft and booth areas during the infancy of the Warrens Cranberry Festival and took on numerous historical projects, including the preservation of the one-room Brackett School building and Wegner Grotto as a county park.
She also loved Christmas.
"Anyone who knew Joan knows she's a collector," Roll said. "Her home is permanently decorated for Christmas time. She's the only person I've ever known who had at one point 16 decorated Christmas trees in her home."
---
1941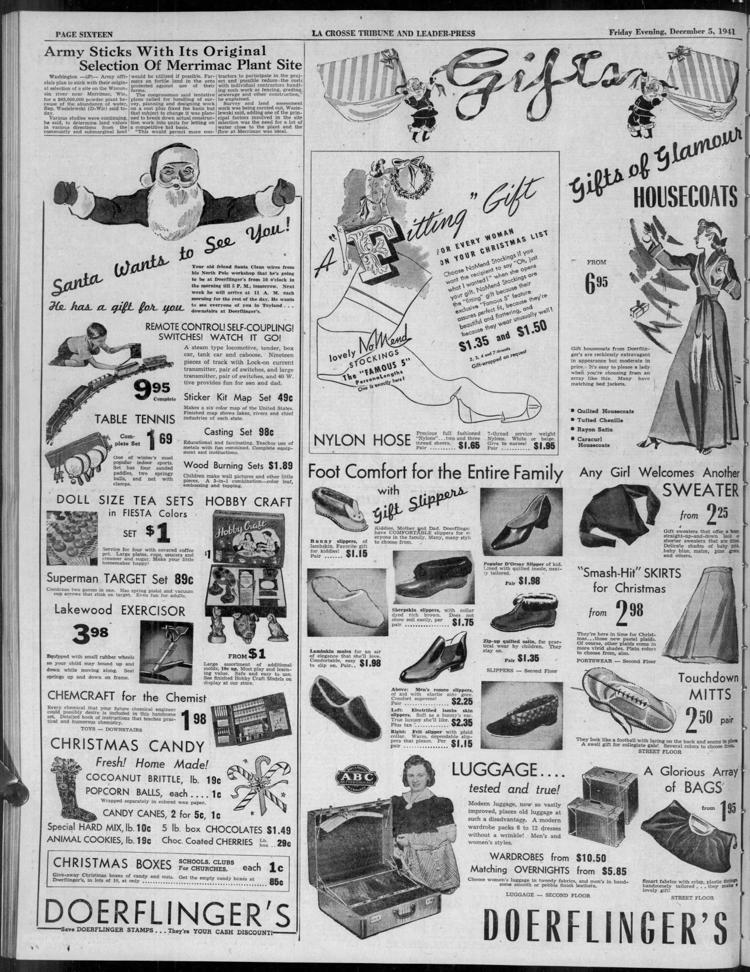 1951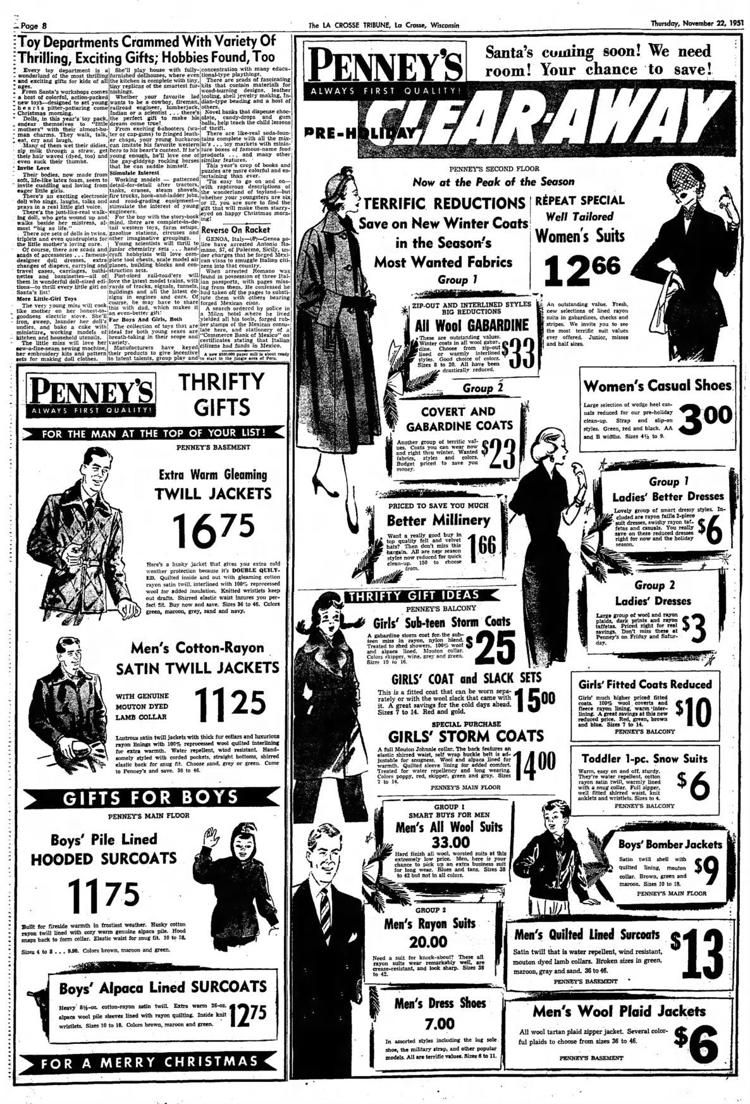 1954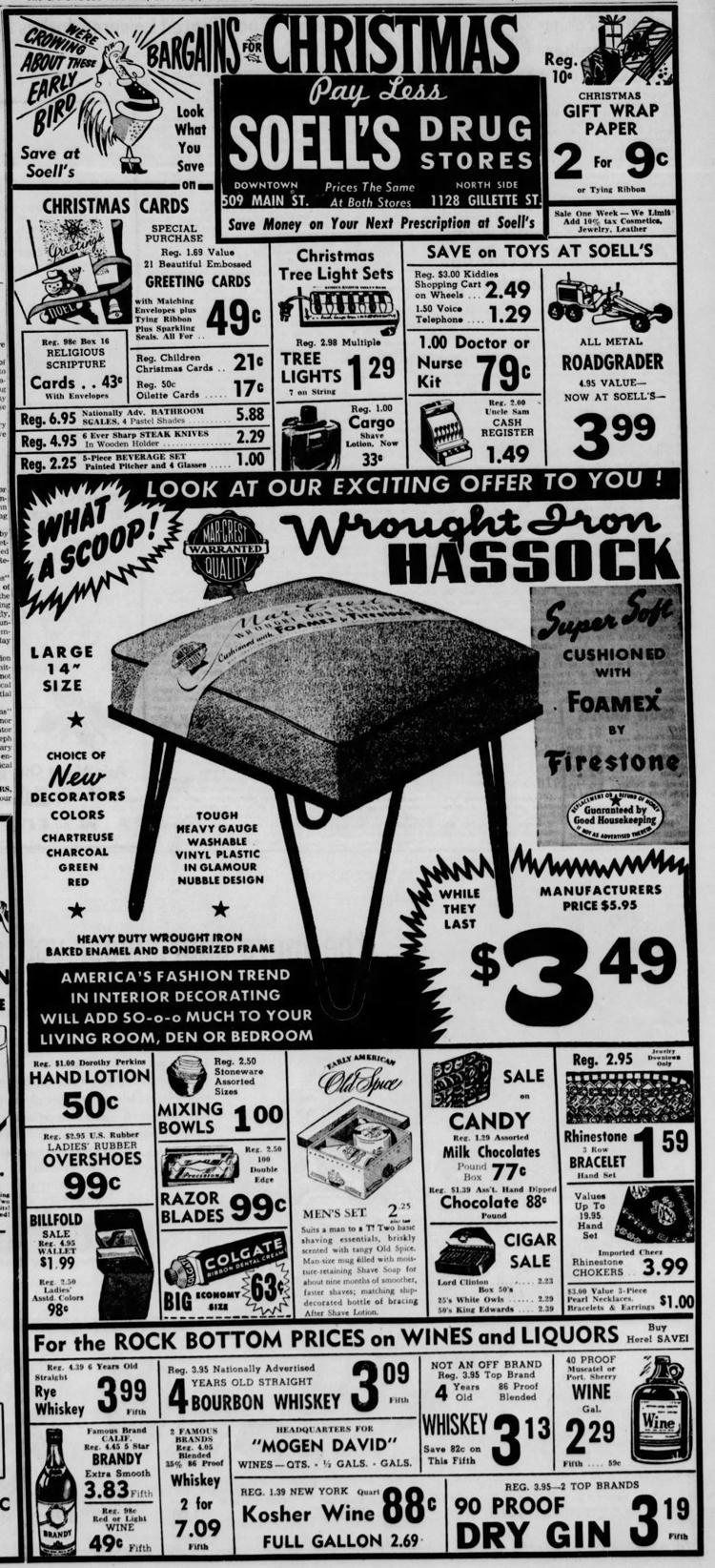 1954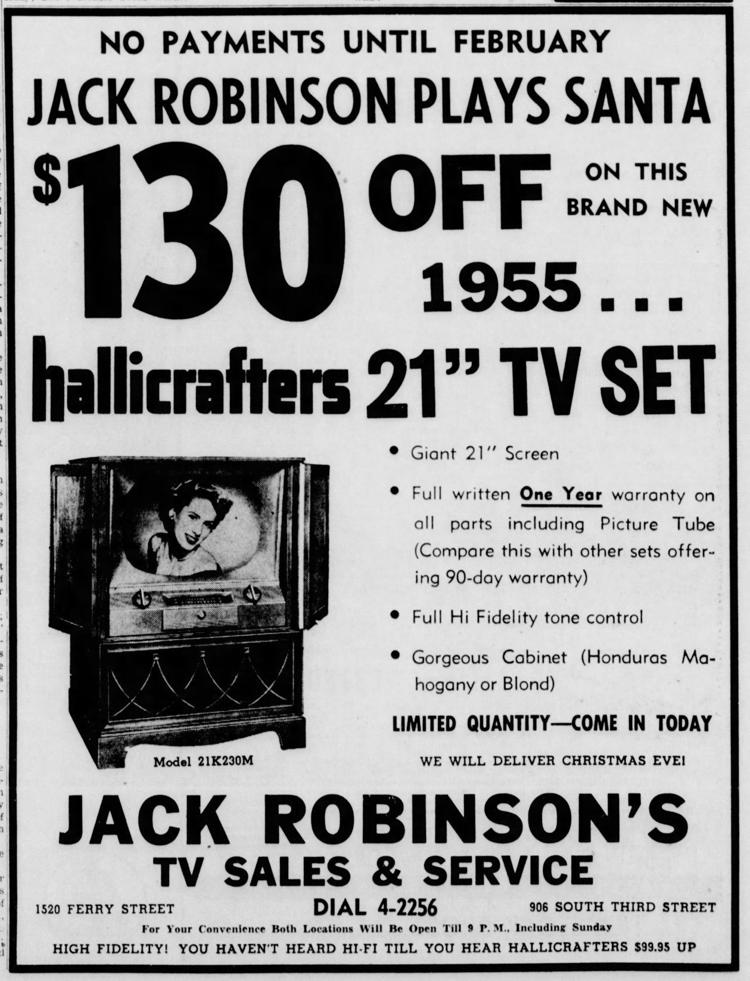 1956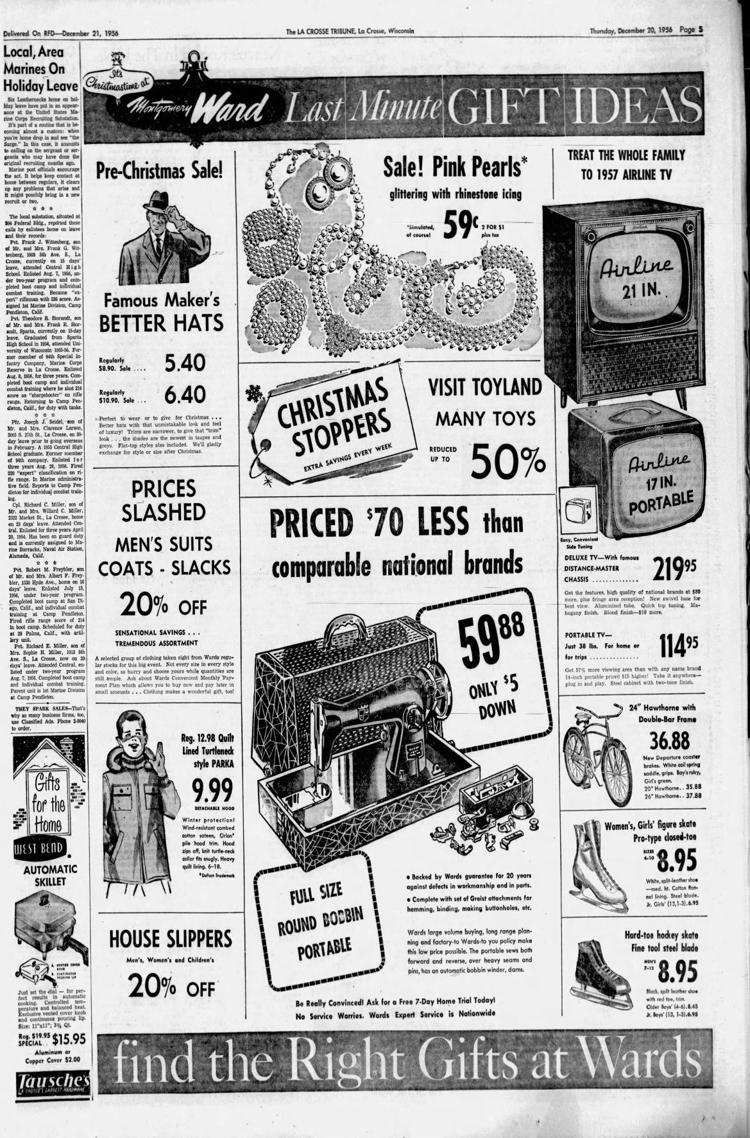 1960

1963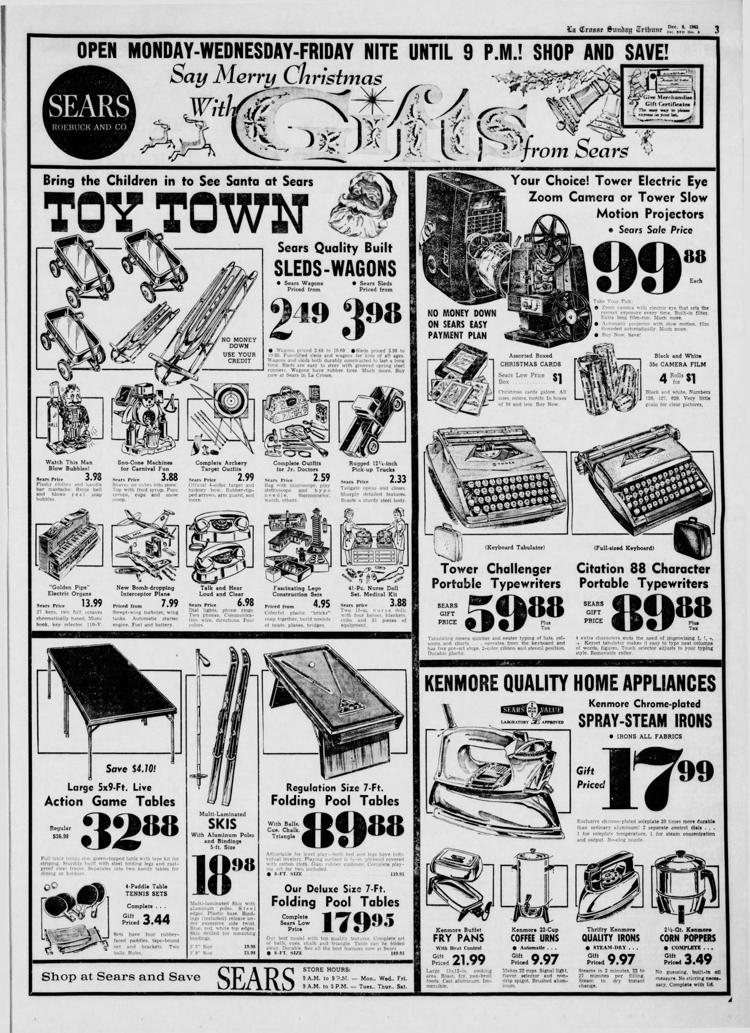 1963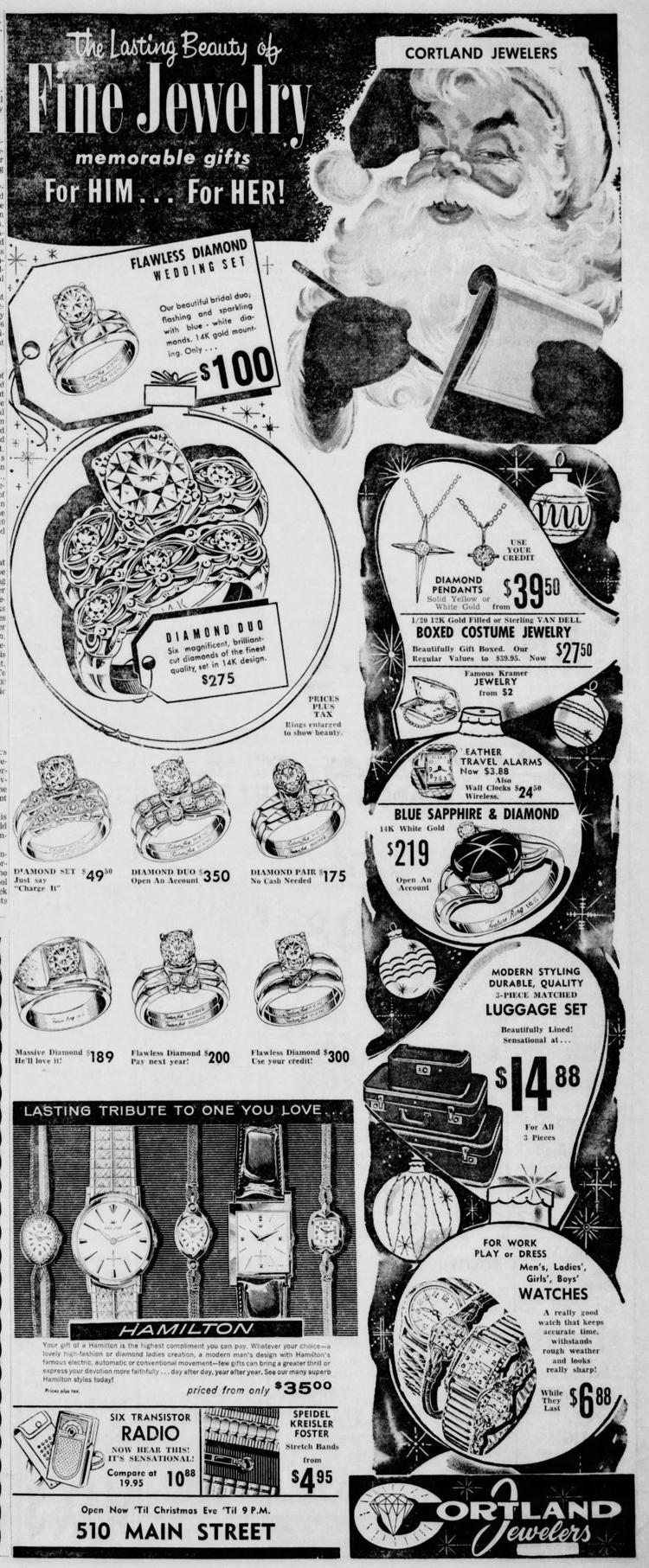 1964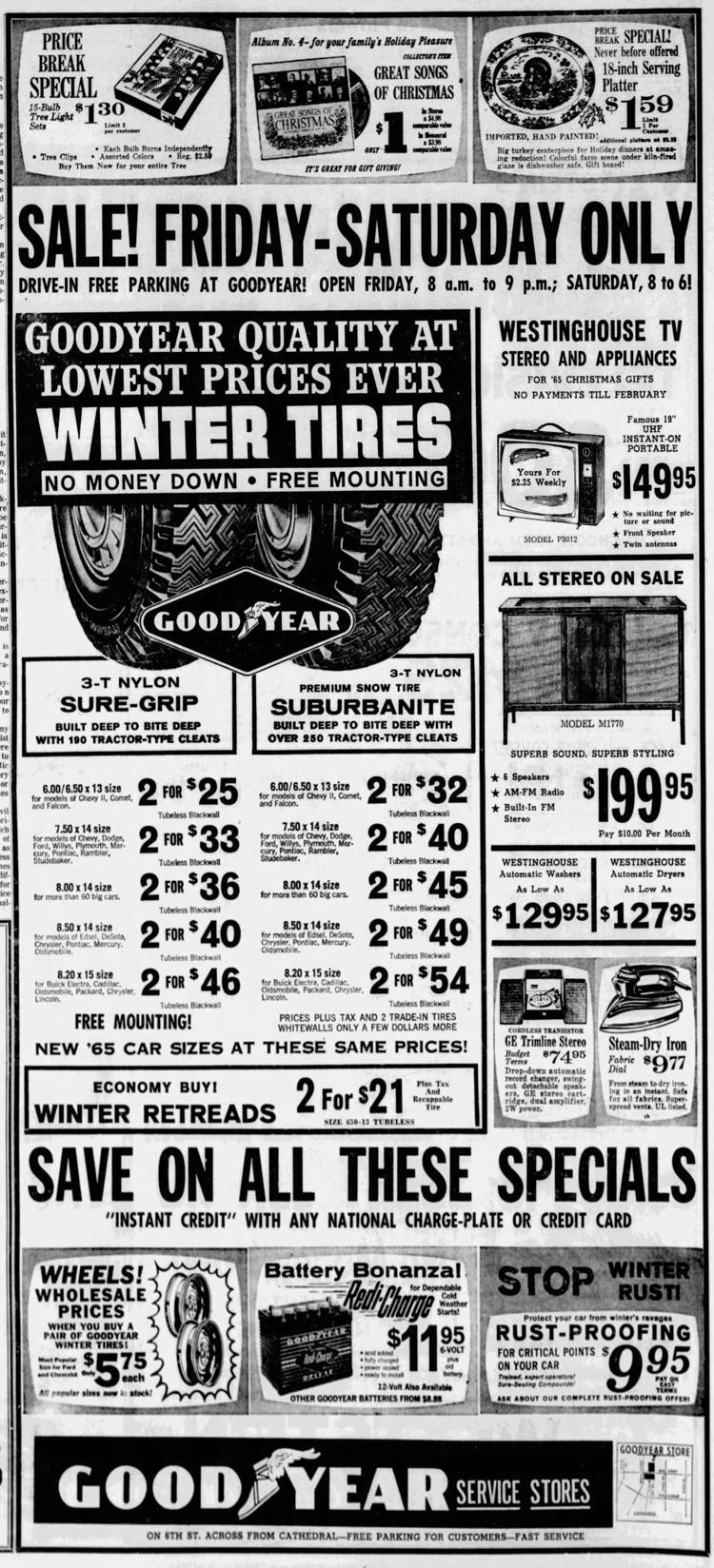 1965

1965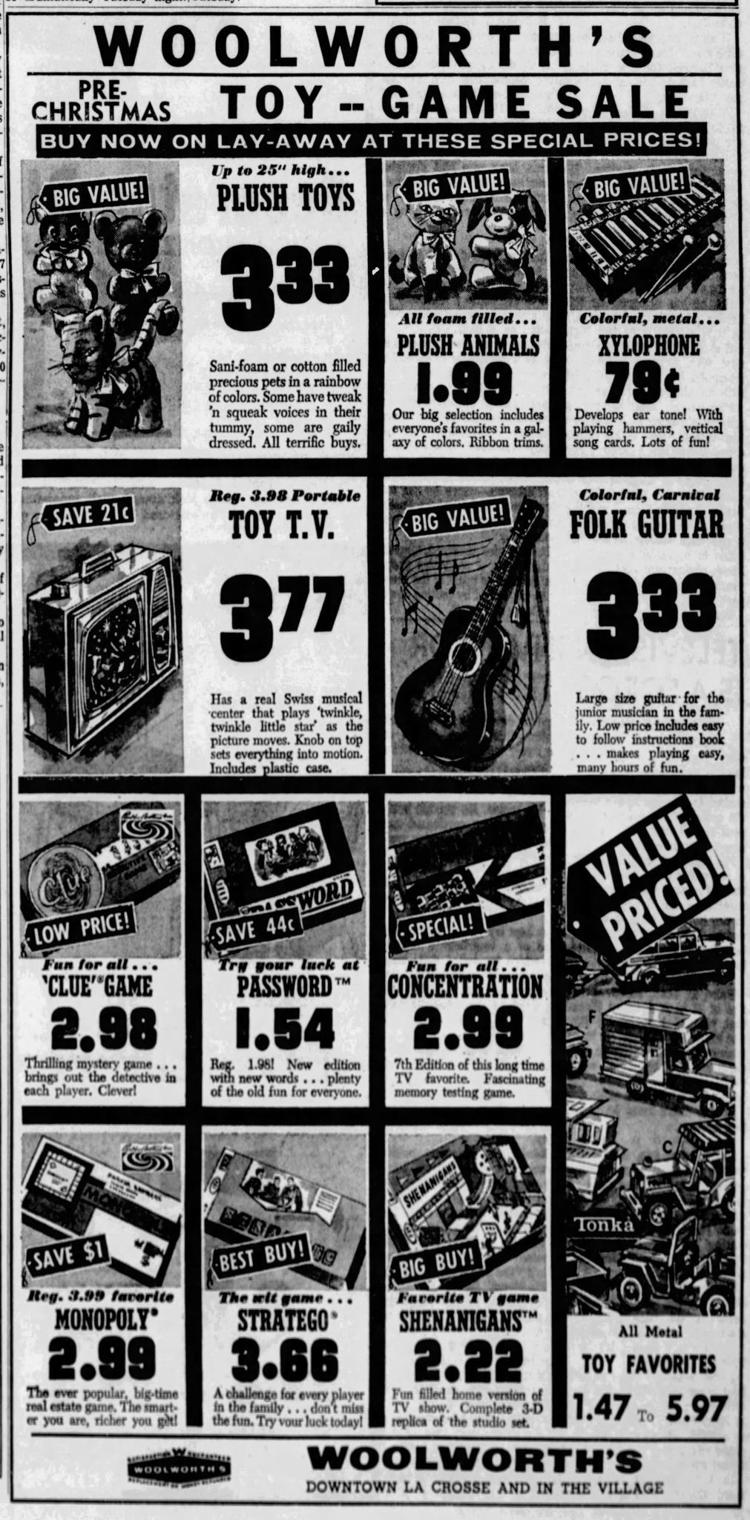 1966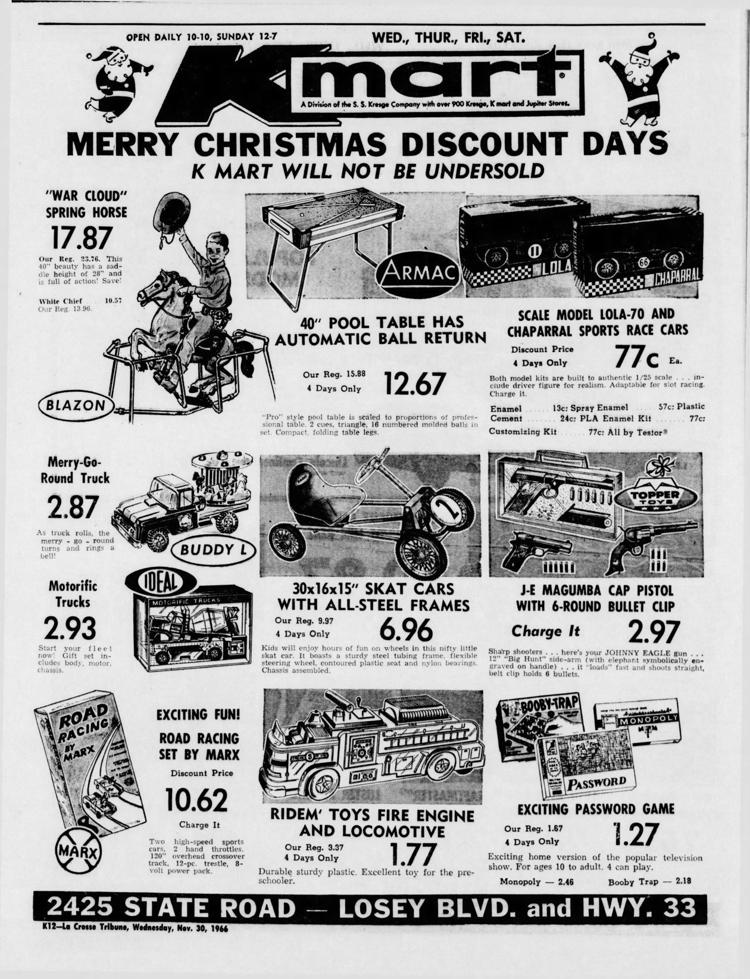 1967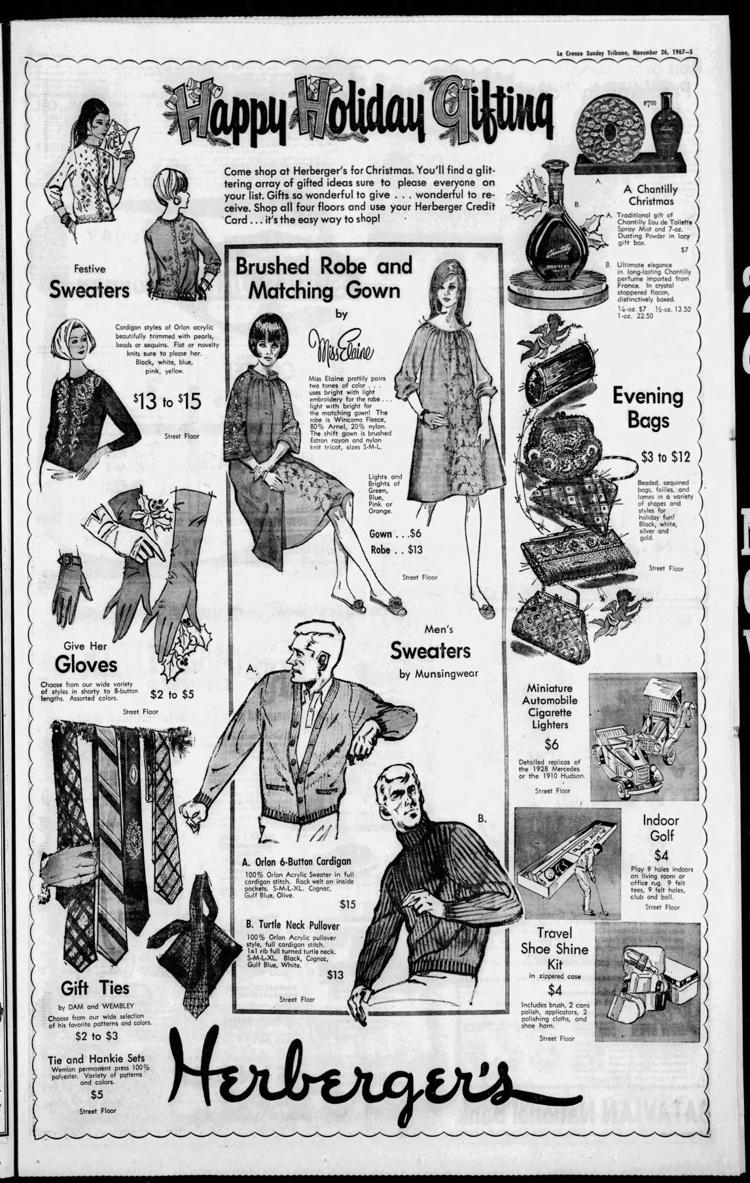 1968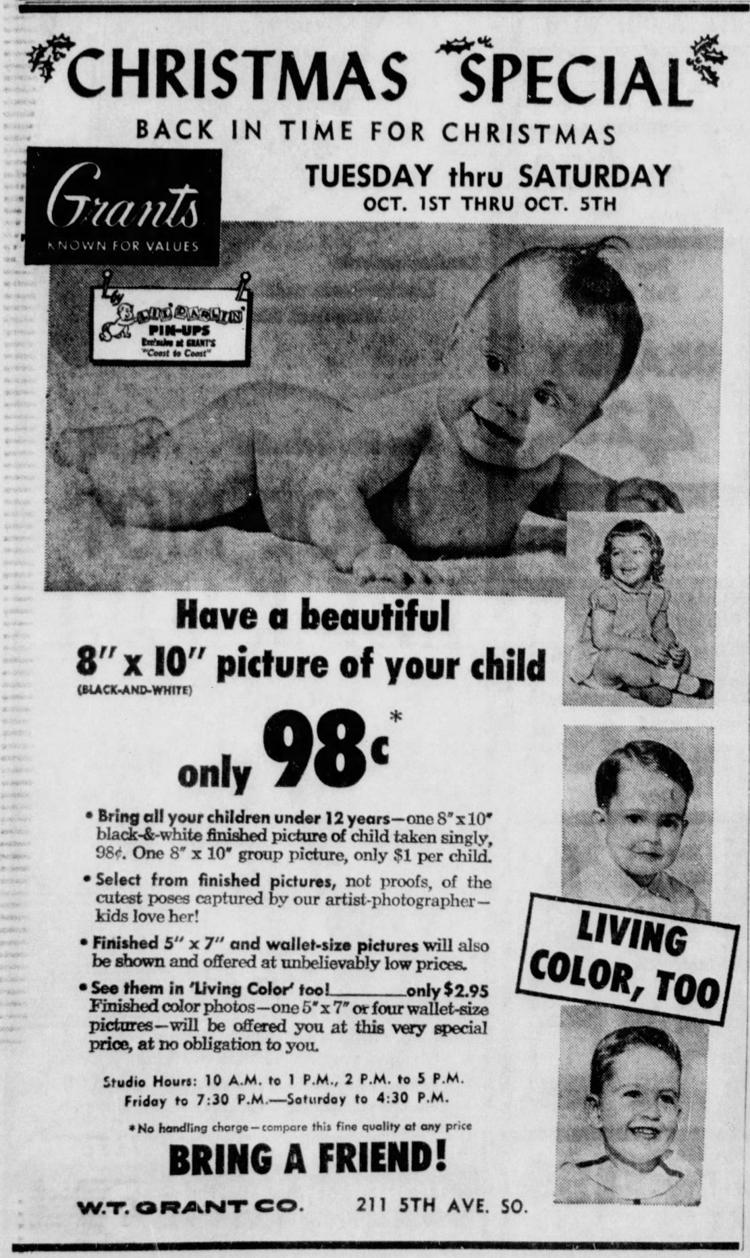 1969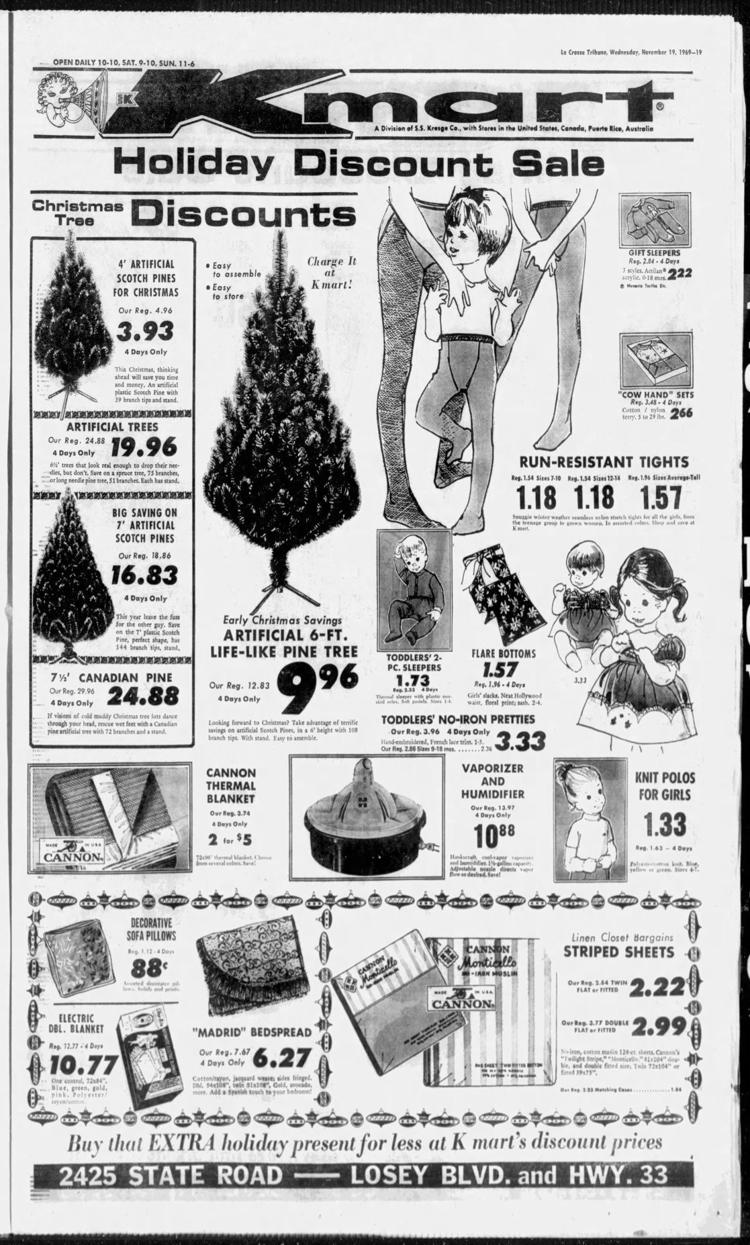 1970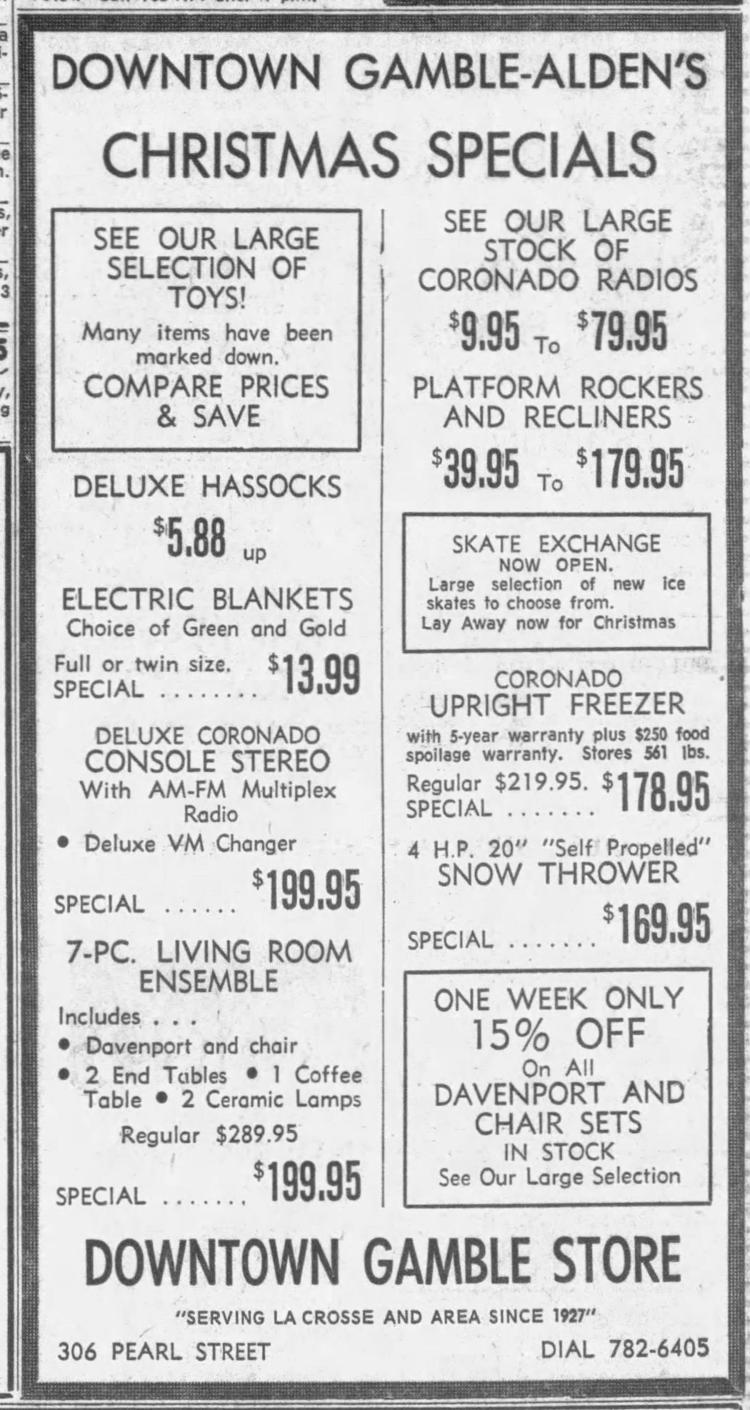 1970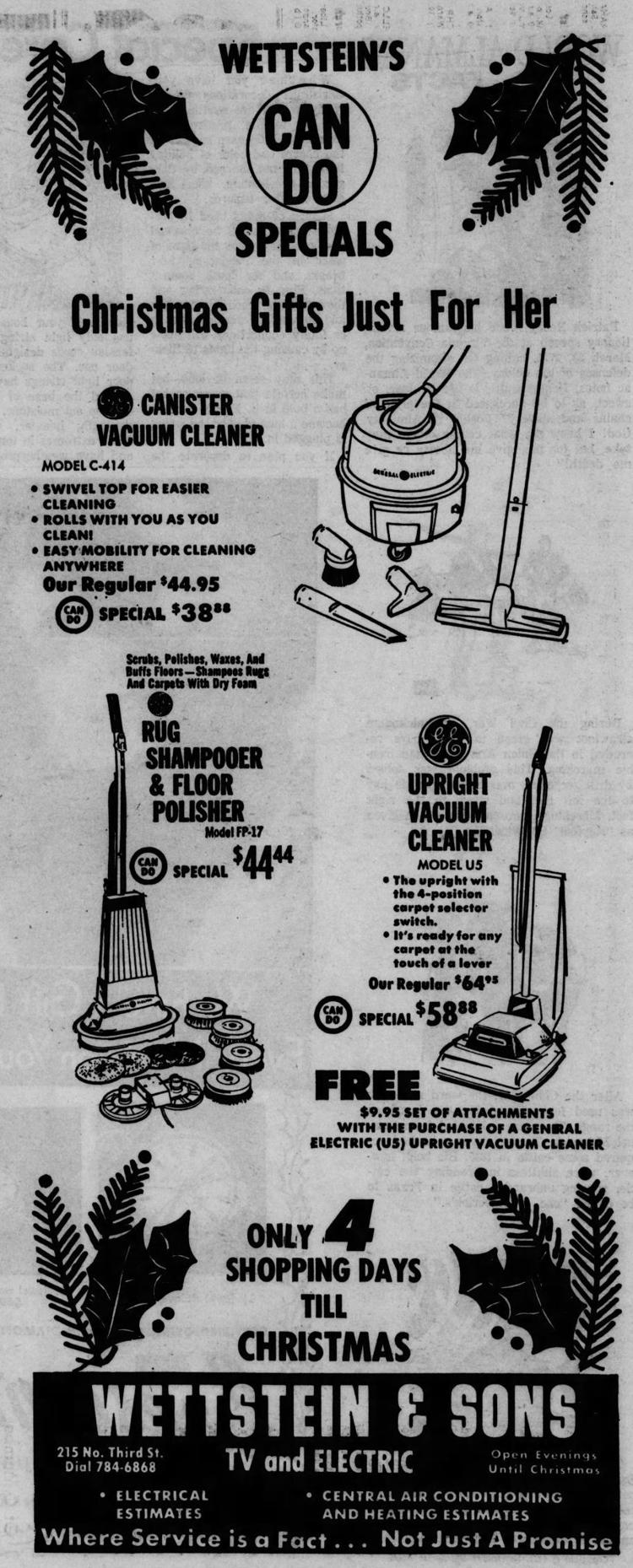 1972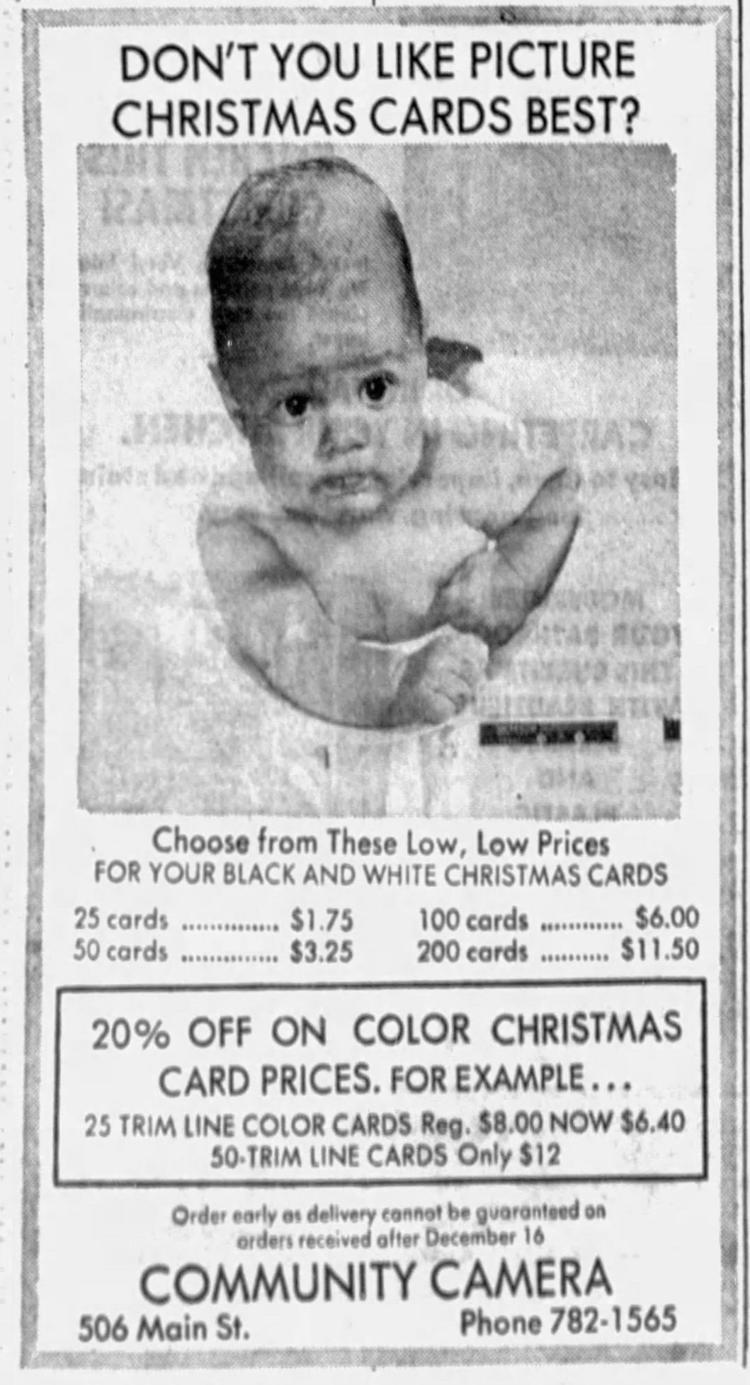 1972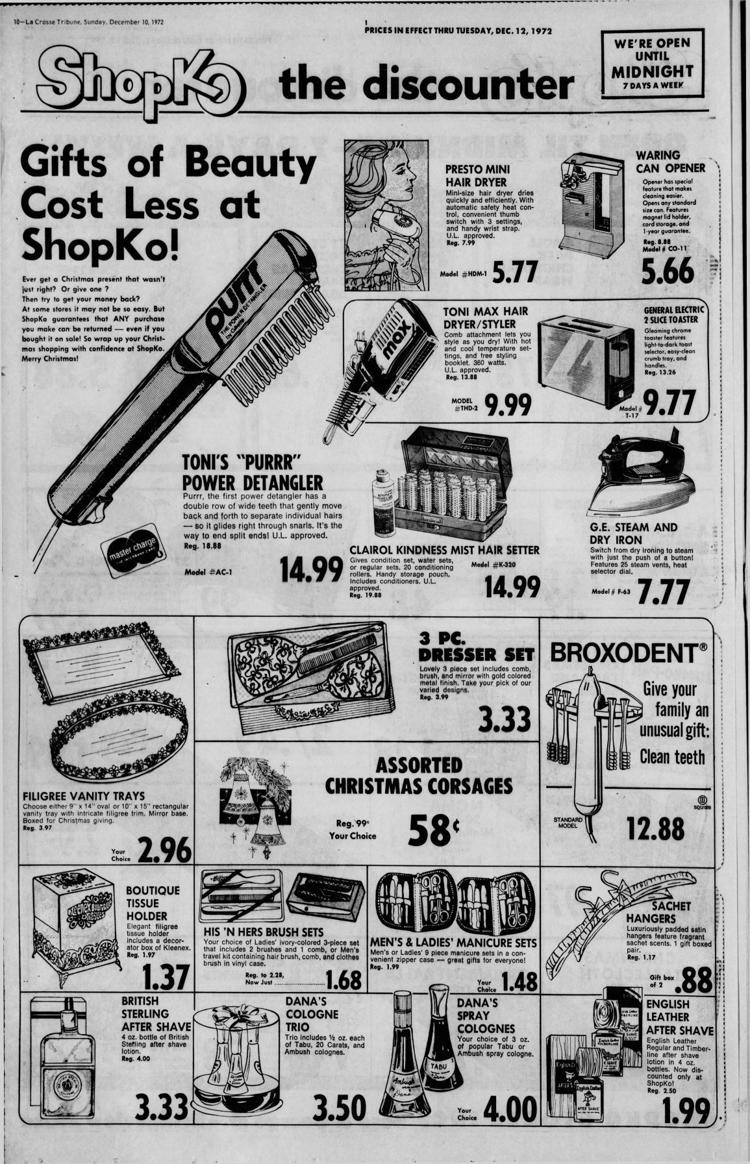 1973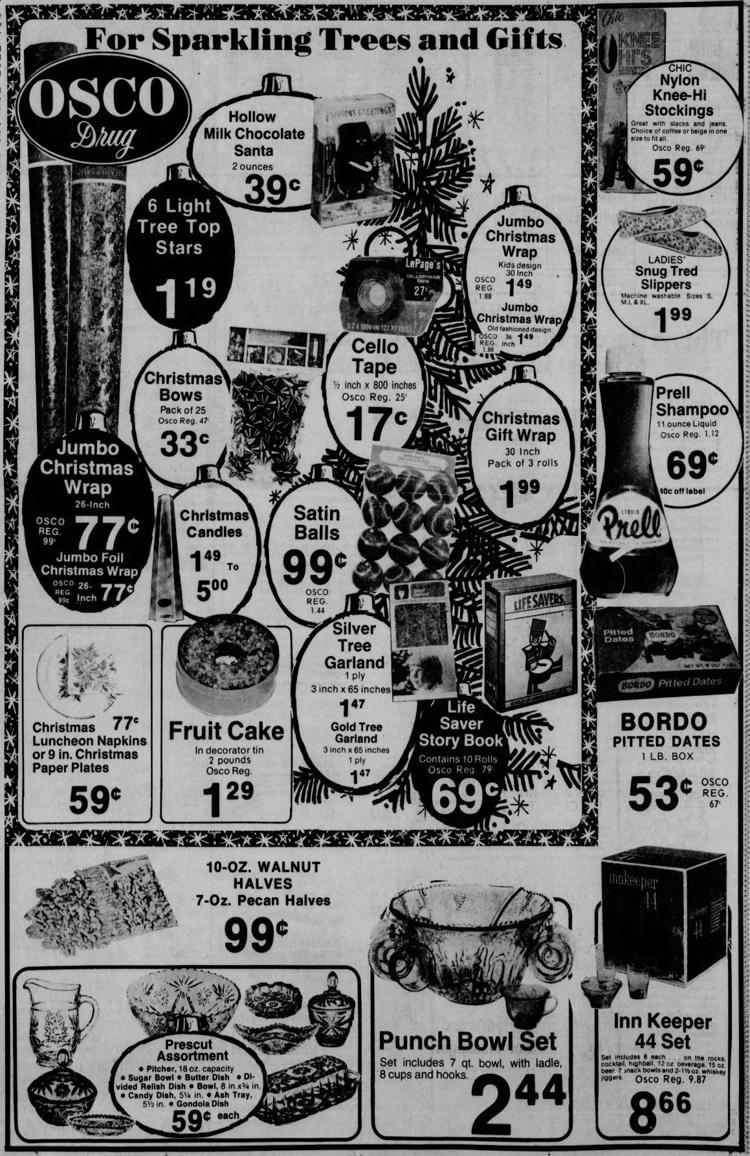 1975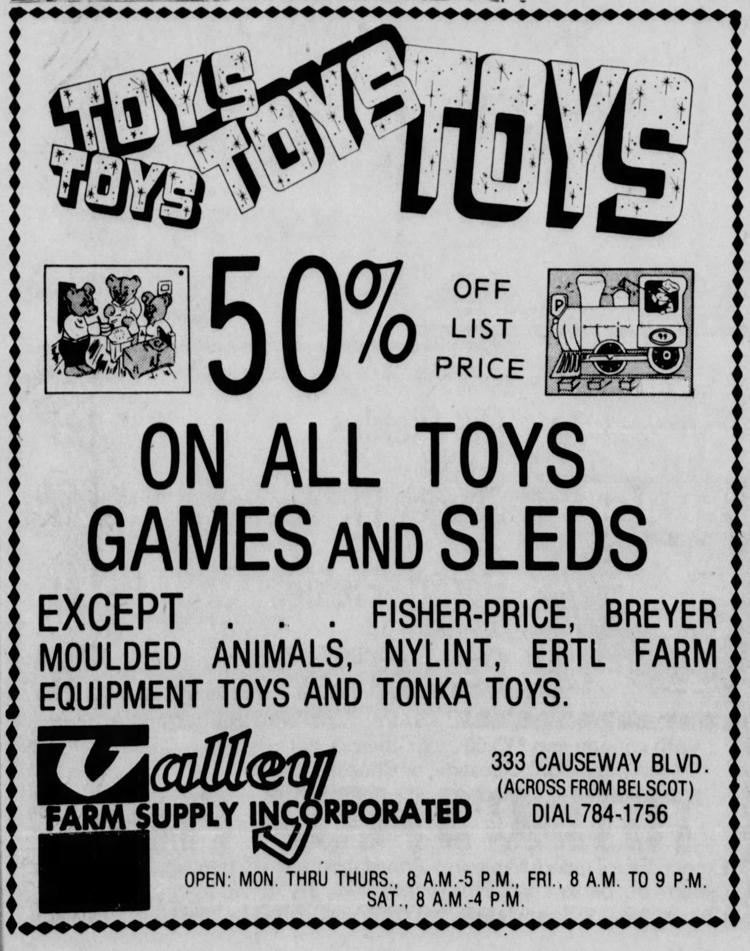 1975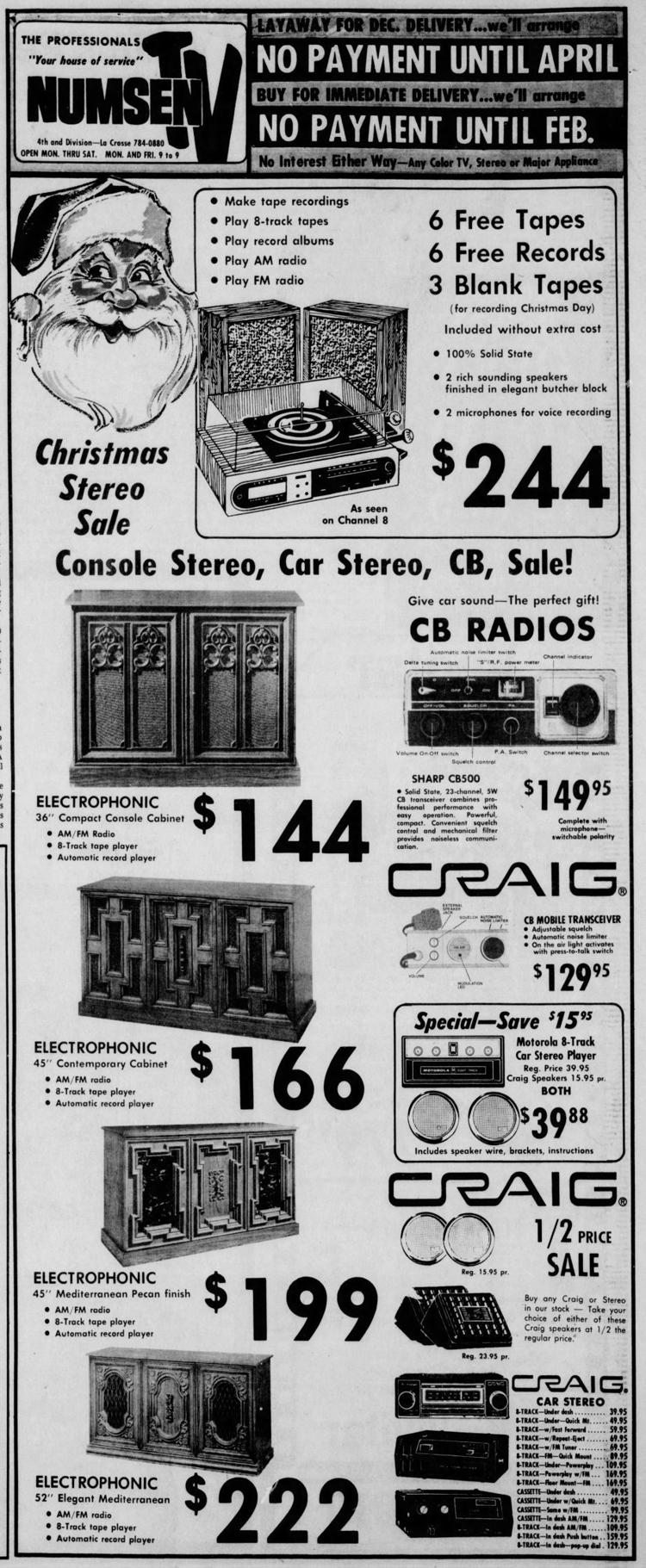 1976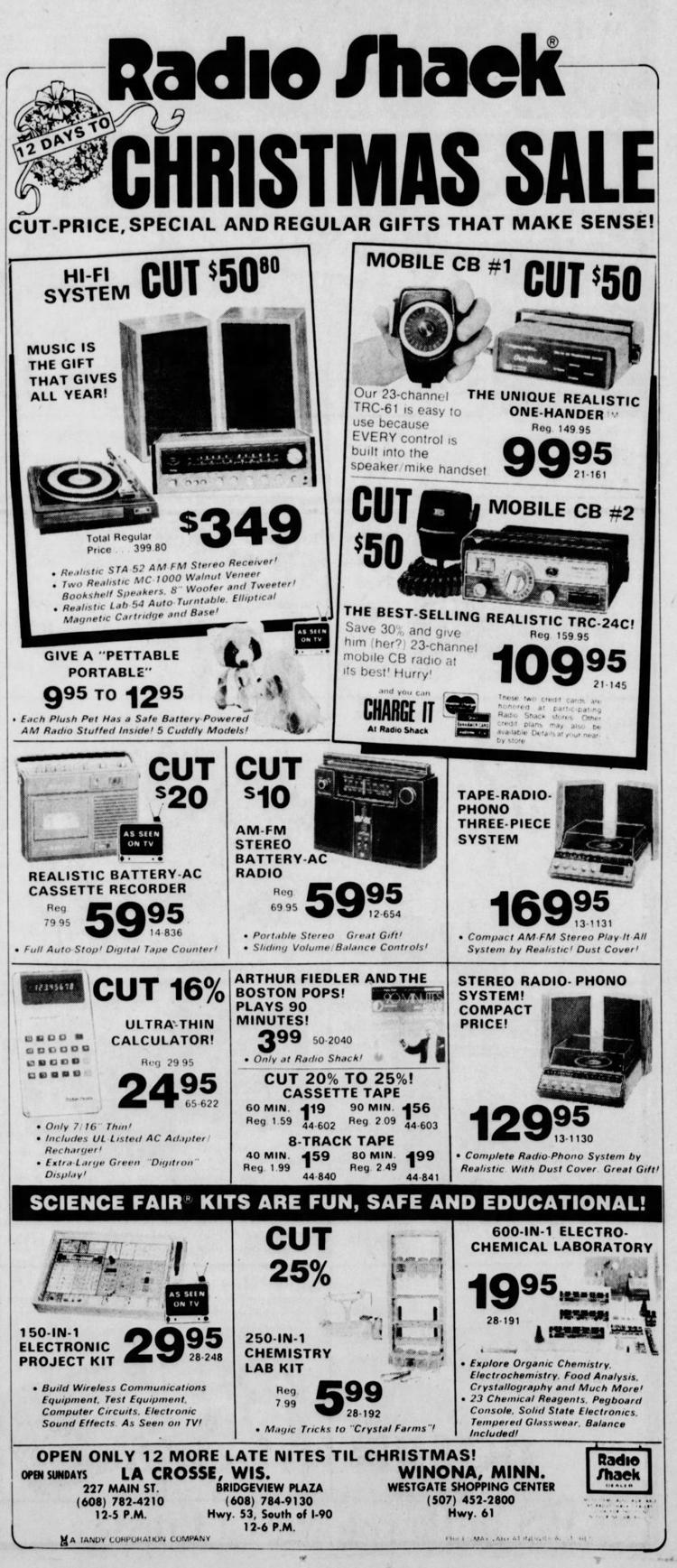 1976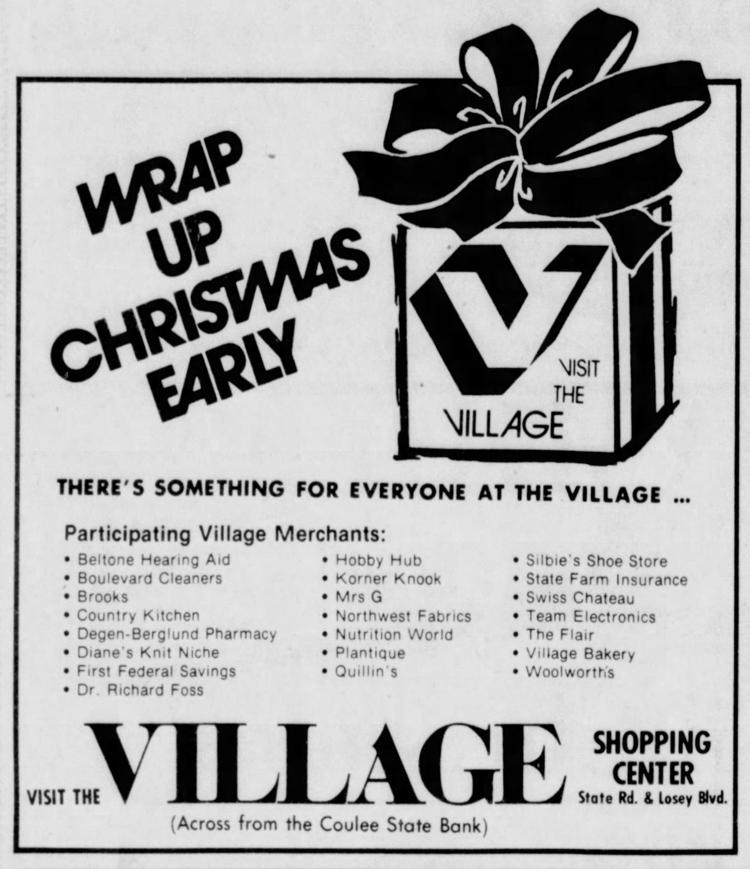 1981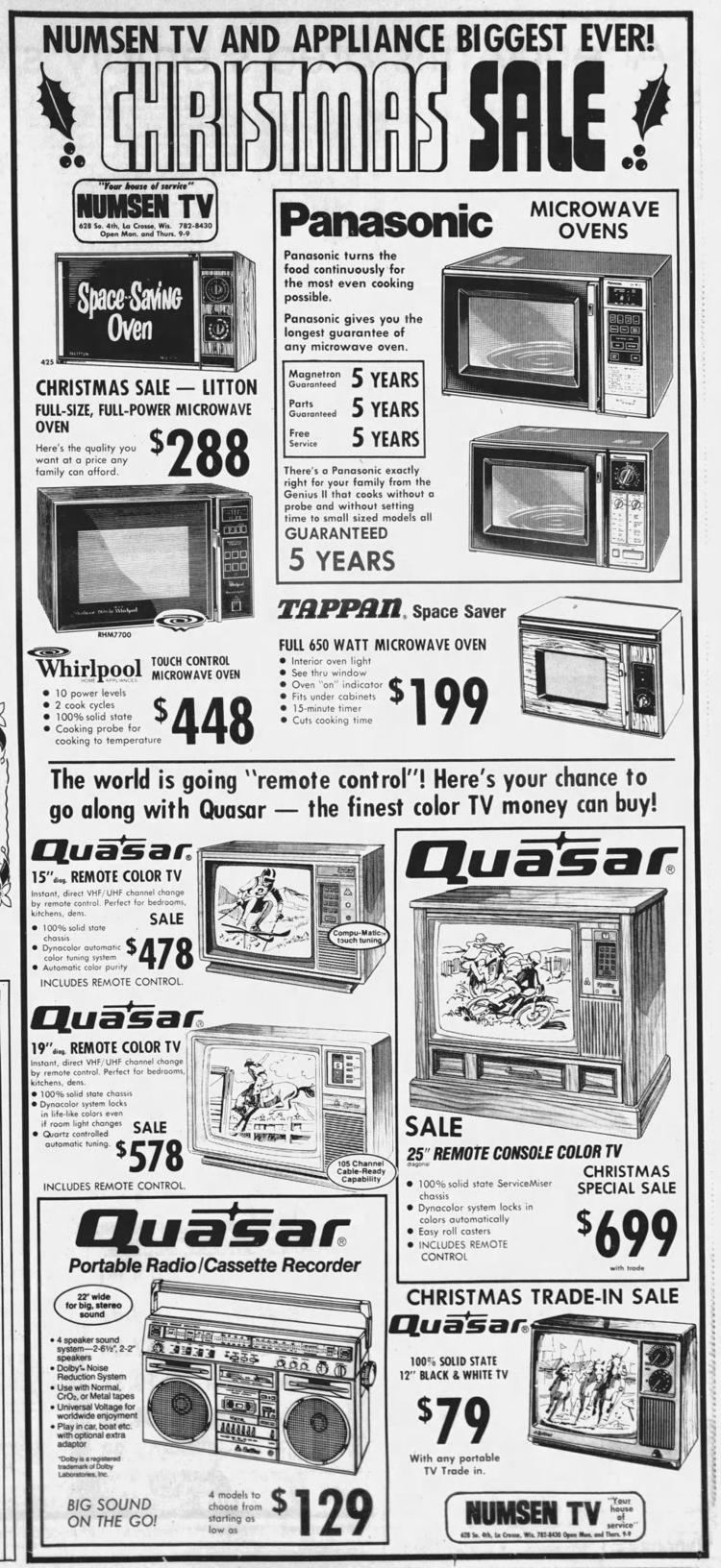 1982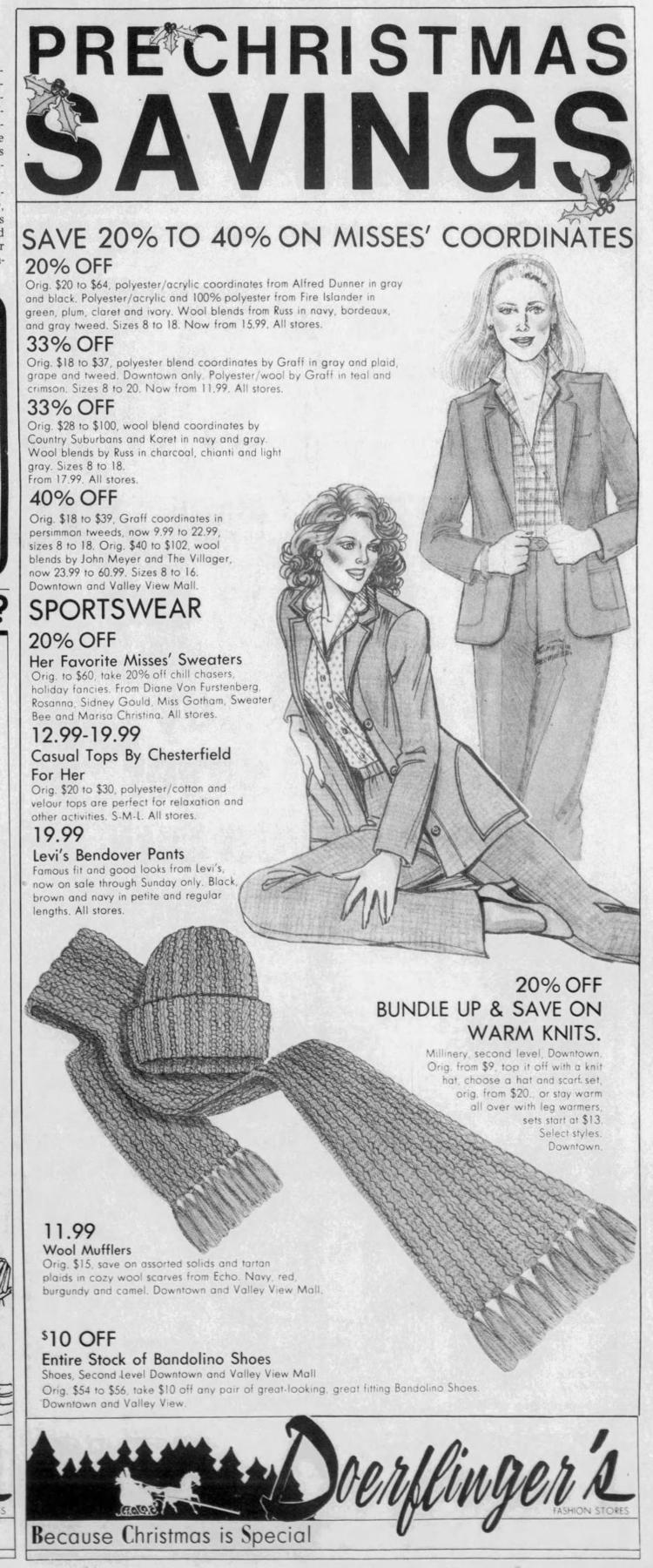 1982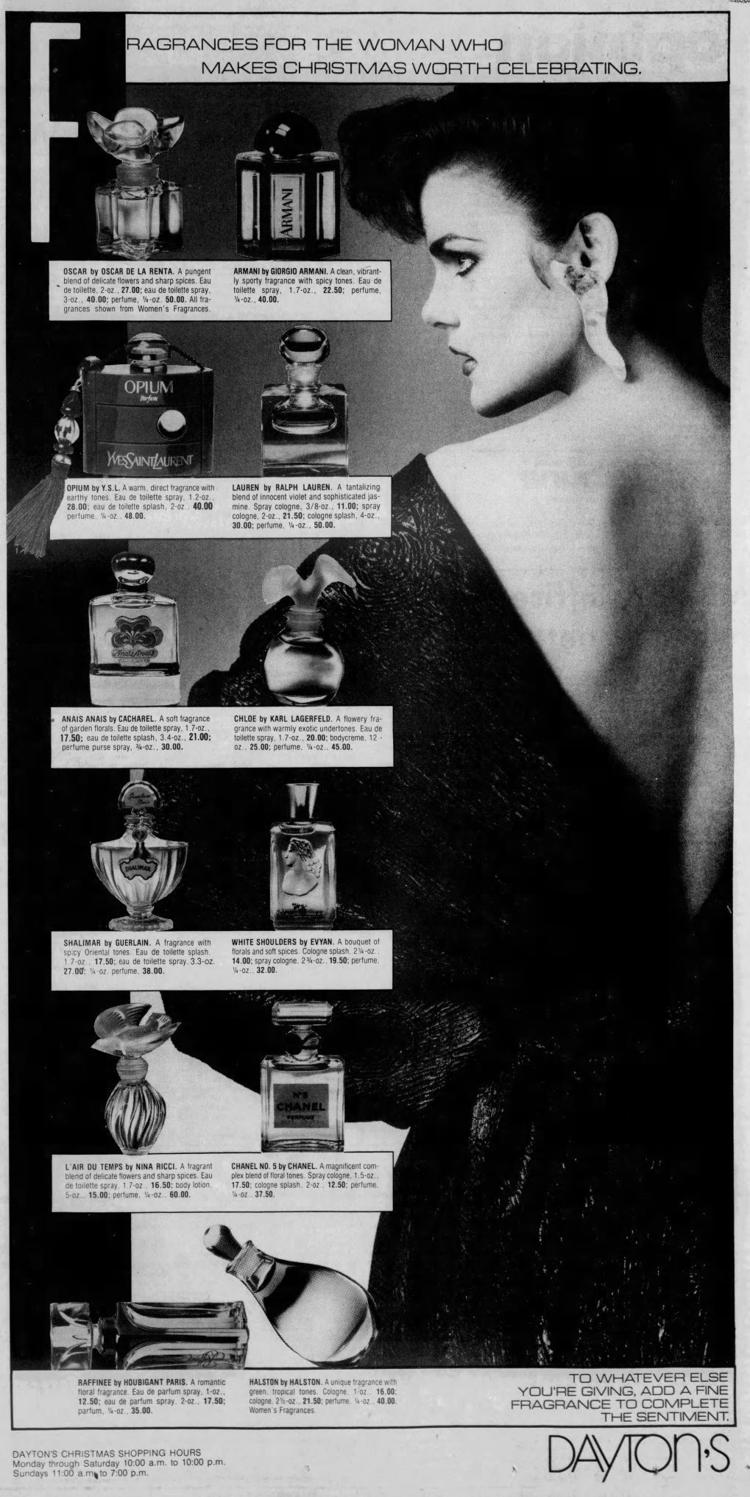 1984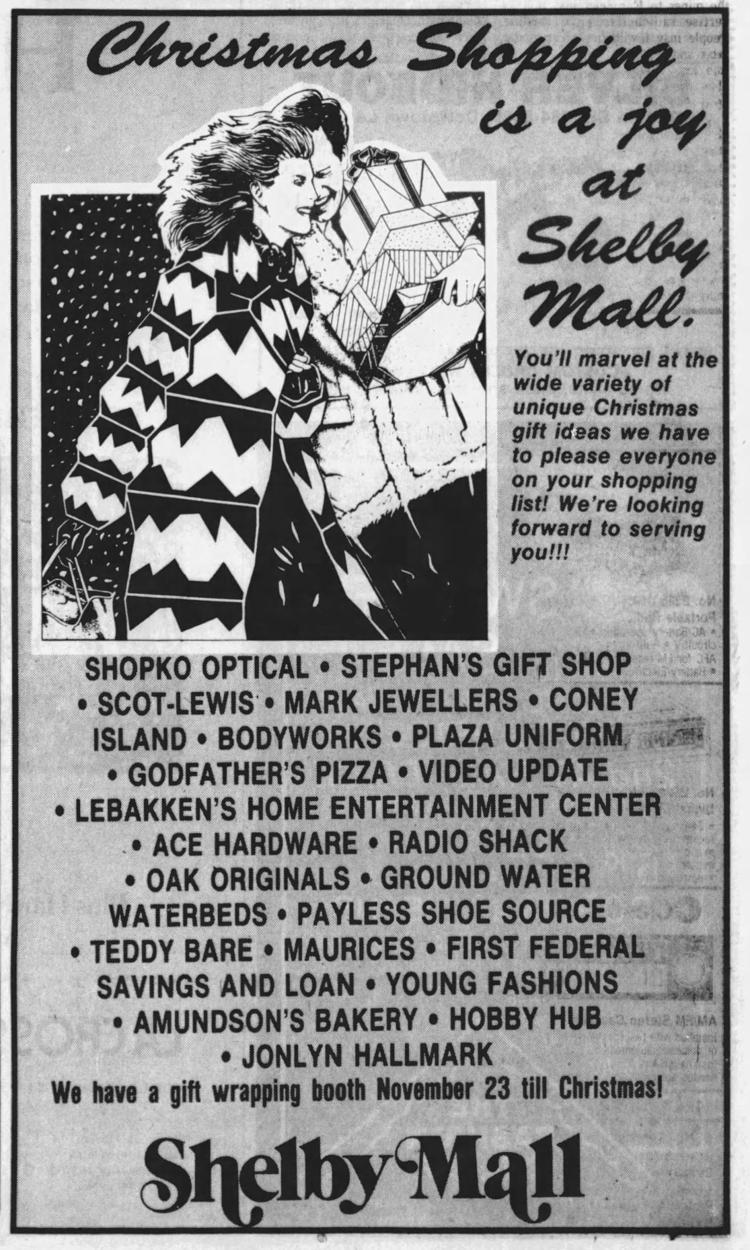 1985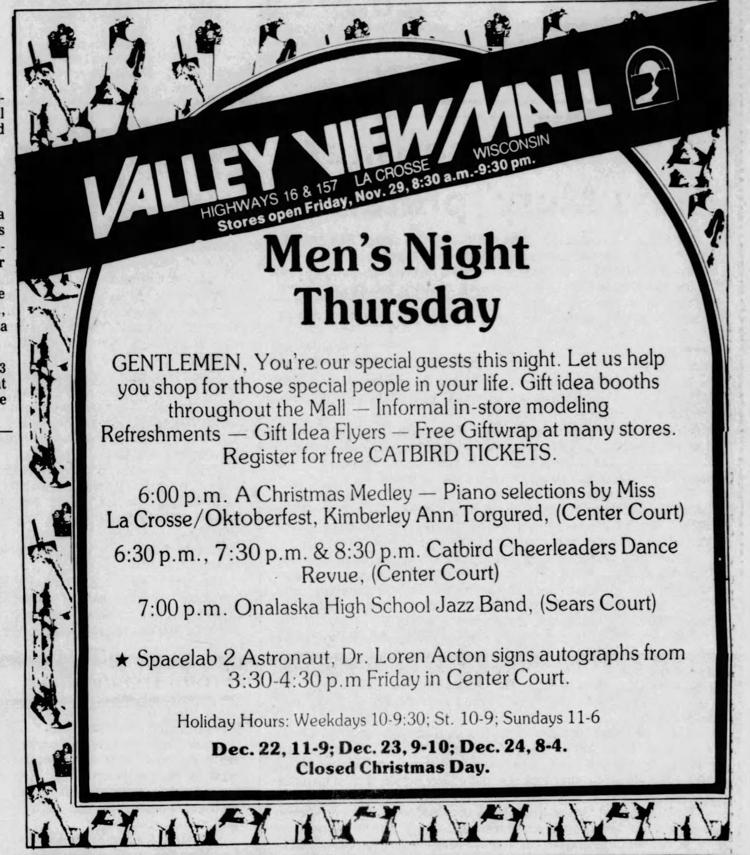 1990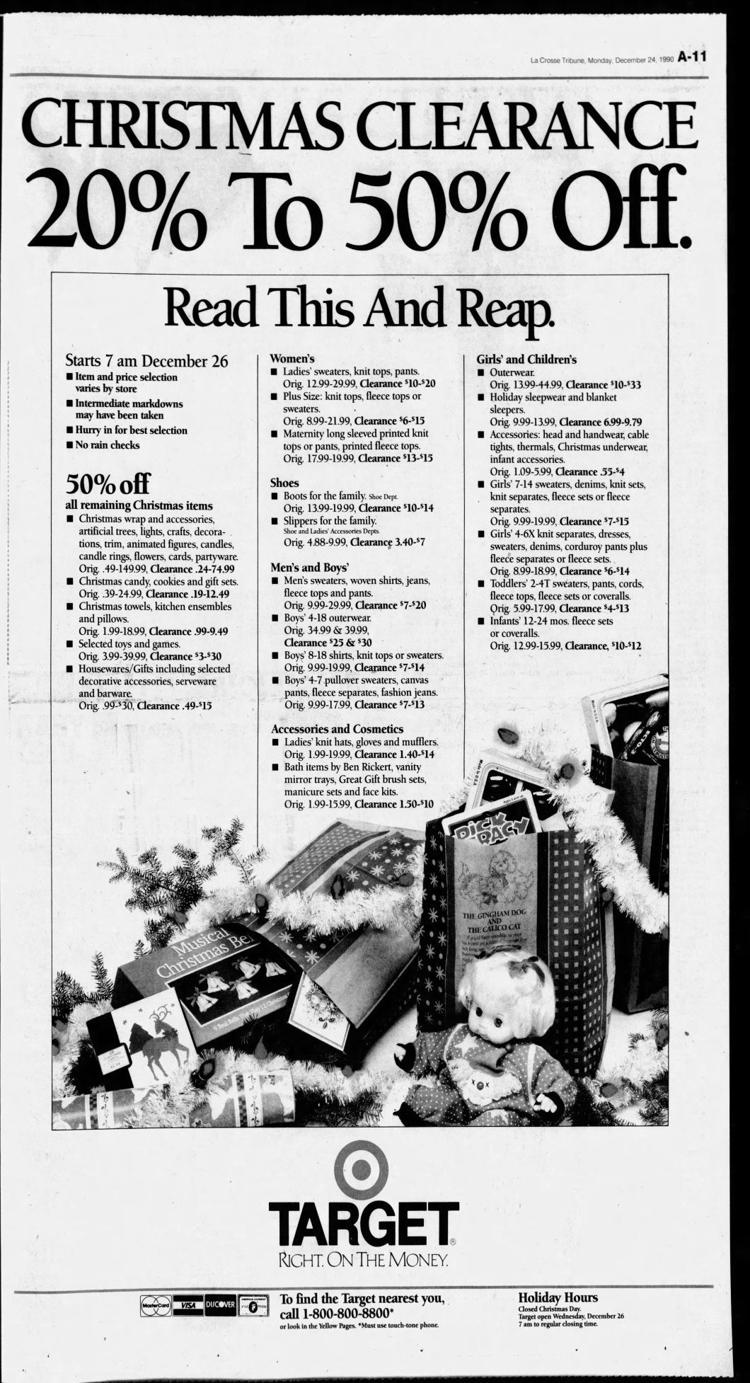 Valley View Mall opened its doors at 9:30 a.m. July 31, 1980, in La Crosse. Here's a look back at the early years of the city's biggest shoppi…
The Tribune is taking an A-to-Z look at La Crosse area history.
Developed mainly in the 1930s by dentist-turned-real estate mogul Frank Hoeschler, Fifth Avenue was the heart of La Crosse's retail district f…
Be the first to know
Get local news delivered to your inbox!