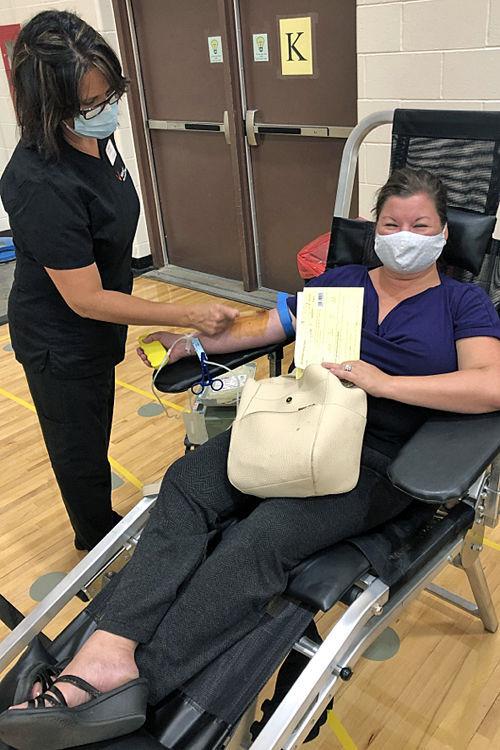 Just over 100 area residents answered an urgent plea for blood by donating during a two-day Tomah Health/Versiti BloodCenter of Wisconsin drive July 23 and 24.
Versiti account representative Emalea Cogdill said the drive resulted in 260 blood products that will go to patients at community hospitals, including Tomah Health.
"The team effort from Tomah Health and the Tomah Area School District again provided immense support to break through the obstacles of collecting much needed blood during this challenging time," said Cogdill.
Versiti is the sole supplier of blood to nearly 50 hospitals in Wisconsin including Tomah Health.
"The blood products that are collected over the next few weeks and the foreseeable future are critical to seeing us through the challenges that the summer months and COVID-19 bring to the blood supply," Cogdill added.
Versiti had declared a statewide emergency need for blood after the loss of thousands of donations due to COVID-19.
Tomah Chamber & Visitors Center president and CEO Tina Thompson was among the donors. She said she donated knowing there was a critical need for blood.
"It's the right thing to do, and it's one of the few activities that are going on right now that can make you feel part of the community," Thompson said.
Officials held the drive at the Tomah Middle School gymnasium instead of Tomah Health due to the COVID-19 pandemic.
"We truly appreciated the support from the Tomah School District to use the gym for the drive," Tomah Health marketing and public relations director Eric Prise said.
Prise said plans are already underway for the next Versiti drive scheduled Sept. 24.
Be the first to know
Get local news delivered to your inbox!