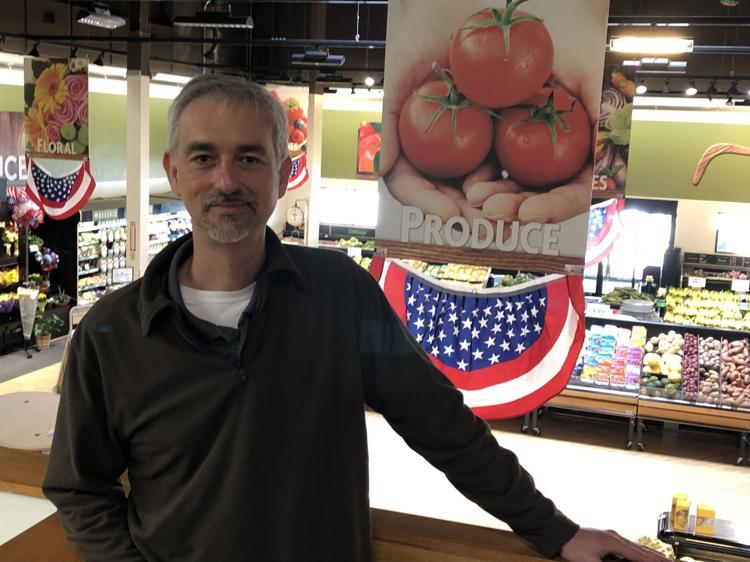 Molter's Fresh Market hit the ground running Aug. 15. The change from Festival Foods only took a day, and Mark Molter, owner of the grocery store, said it was done deliberately.
"Our main goal was for the community to have access to the store during the transition and not close down," he said. "I believe during the Gordy's/Festival thing it was closed for like three months. I heard a lot of feedback from the employees that we shouldn't do that, so we made the transition happen in a day."
It wasn't a smooth transition, Molter said, but he said the store is open and here to stay.
A native of Seguin, Texas, Molter has a family history in grocery stores — his father owned multiple stores while he was growing up, getting out of the business right after Molter graduated from high school at San Marcos Baptist Military Academy in 1989.
Growing up in and around grocery stores, Molter said he gained a passion for them.
"I enjoyed it; I can't really tell you anything more than that really," he said. "I grew up with my dad in it. I went to work with him almost every day I could that I wasn't in school ... I just enjoyed it. I developed a passion for it, I've never been able to shake it, and I've always thought about doing it again."
The grocery store in Tomah is the first one Molter has purchased. Before buying the store, Molter lived in Frisco, Texas, with his wife and four children. He has a bachelor's degree in international finance from the University of Texas McCombs Business School in Austin.
After graduating college, Molter started a banking company, which opened with a partner and sold in 2007. Three years ago he got into the wholesale bakery business in Dallas where he supplied fast-food restaurants with burger buns and in-store bakeries with bread. He's in the process of selling it.
Molter said he's been looking to get back into the grocery store business for a couple of years.
Register for more free articles.
Stay logged in to skip the surveys.
"I just turned 48, and I'm actually a cancer survivor and I decided 'I don't even really like doing this. I'm going to do something I enjoy," he said.
The opportunity in Tomah felt right, Molter said. He said the marketplace in the Midwest has more opportunities for independent grocery stores than in Texas, which he said is dominated by big chain stores.
Molter said he and his wife also like the idea of moving back to a small town since both grew up in smaller cities. Seguin had a population of about 10,000 when he was growing up; the population has surged to 25,000.
Molter said he is commuting from Texas but said the family plans to move to Wisconsin, perhaps after the end of the school year since his children have already started school.
"I don't think I want to move them up here in December," he said.
Molter said he plans on making some noticeable changes to his grocery store during the next few months.
"We plan on lowering prices; in fact, we've already lowered 2,500 prices out there," he said. "We hope to serve the community in a better way, more in line with what their needs are in this community."
He said Tomah is more of a "meat-and-potatoes town, not a Whole Foods town." He said people are not looking for exotic, new products and brands that customers have never seen before. Instead, they're looking for "good, everyday prices so that they can take care of their family."
"We're really planning on providing a better value to our customers here," he said. "We're really going to focus on the fresh side of things, having good quality meal solutions, fresh bakery items, fresh meat ... and just bring the center store pricing in a more competitive light."