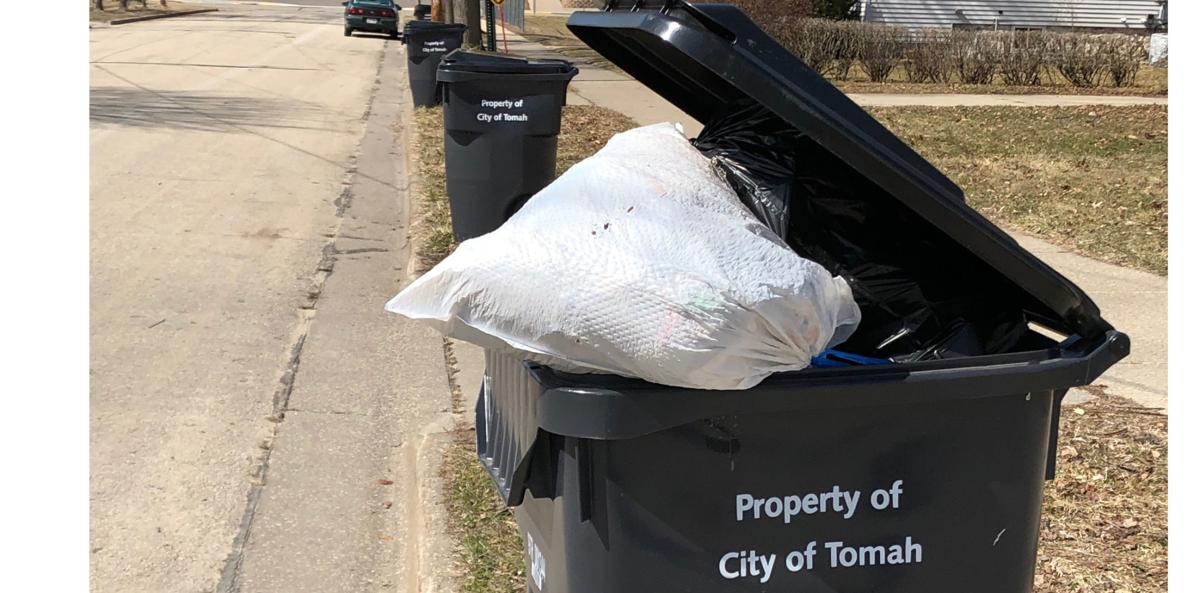 The Tomah City Council approved a "state of emergency" resolution in response to the COVID-19 virus during a special meeting Tuesday conducted by teleconference.
The vote was 7-0 with council member Sue Holme not linked to the meeting.
Mayor Mike Murray acknowledged that teleconferencing isn't the optimum way to conduct a city council session.
"Obviously these are less than ideal conditions," he said at the beginning of the meeting.
Murray read the lengthy resolution aloud. During the state of emergency:
The city of Tomah fire chief will act as the city emergency management director.
All in-person meetings and gatherings involving city employees, staff and elected officials are suspended for the duration of the emergency. All meetings of the city council, including committees and commissions, will be conducted remotely with access "granted to the public to the extent practicable."
All city-sponsored events will be cancelled or rescheduled.
Public access to city facilities will be limited, and all operations will be available online or via external drop off.
All city of Tomah business travel is suspended.
The council also approved a temporary emergency policy that authorizes city administrator Roger Gorius to implement emergency actions in response to rapidly changing circumstances. City attorney Penny Precour said the authorization is needed "so that certain things can be done in real time. We'll have to modify certain polices as time goes on."
Gorius said lots of questions remain about the city's operations as municipal offices shut their doors to walk-in traffic.
You have free articles remaining.
"We're getting inundated with calls − everything from how do I get a dog license to how do I vote," Gorius said. "We're trying to get information out there the best we can."
One of the biggest changes has been garbage/recycling pickup. Residents have been ordered to put garbage in their automated recycle barrels and take their recyclables to the city shop at 515 E. Monowau St. Garbage not placed in the recycling barrel won't be hauled away.
"I noticed quite a bit of stuff on the curb that wasn't picked up," council member Richard Yarrington said.
The change was implemented to safeguard sanitation workers by minimizing contact with garbage containers.
Council members inquired about extending the March 31 deadline for the second installment of property taxes. Precour said other municipalities have stretched the deadline to reduce visits to city hall.
Late payments are already being accepted until April 7 without penalty, but city treasurer Julia Rusch couldn't make a commitment beyond that.
"I can't make a decision like that without talking to the county treasurer," Rusch said.
Be the first to know
Get local news delivered to your inbox!