The story of Anne and Merle Hill during World War II is one of service.
It's also one of romance.
They met in New Guinea while serving in the Third Field Hospital that supported the U.S. Army's 25th Infantry Division.
Their life's journey together began in an unlikely place — a patch of jungle that was cleared to create a softball field for military personnel who desperately needed relief from the day-to-day horrors of warfare.
Jim Hill knows the story well. He told the story of his parents' budding romance as his father, now 100 years old, sat next to him in the lounge of Liberty Village in Tomah a week before Independence Day.
"My dad asked if they could take some bulldozers and create some ballfields," Jim Hill said. "Overnight, a huge 12-inch fast-pitch softball league was formed."
Merle Hill, a staff sergeant, turned out to be a pretty good softball player, and his exploits on the field attracted the notice of Lt. Anne Marie Daly, a nurse and avid baseball fan who had seen Babe Ruth and Lou Gehrig play.
One day, Merle belted a home run, and as he was circling the bases, Anne was cheering on the sidelines.
Her enthusiasm, however, got the best of her. She drifted away from the bench, and as she attempted to sit back down, she missed and plopped into the dirt.
Merle, the gallant soldier and gentleman, knew exactly what to do. After touching home plate, he went around the screen enclosure, lifted Anne from the ground and placed her back on the bench.
"That was it − that was the thunderbolt right there," Jim Hill said.
"She fell for me," interjected Merle.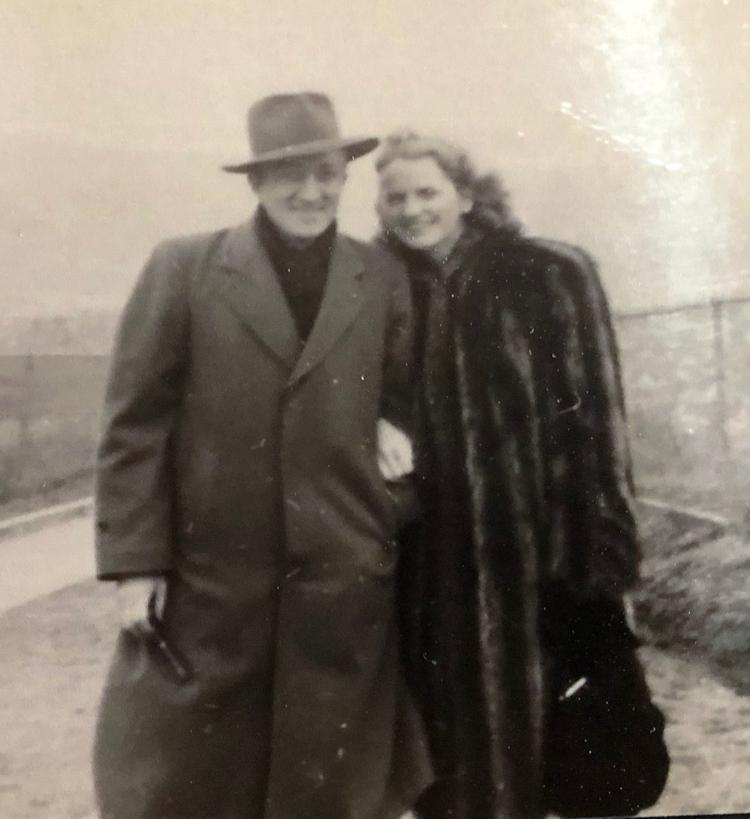 After the baseball game, the two began dating, usually meeting for a Saturday night movie.
They came from different backgrounds − Merle was a farm boy from Tomah and Anne was a city girl from Philadelphia − and they differed in rank. However, they were united by their Catholic faith and, as Jim put it, "Mom liked baseball players."
Merle has warm memories of their time together in the Pacific jungle.
"The Army set up a little altar for the troops, and all of us Catholics went up there to Mass to receive communion," Merle said. "Anne and I would walk back together, and when we got back to camp, we'd sit on a log and talk endlessly."
Anne was a one of the few women who made the trip to the Pacific. She and Merle both prepared for duty at Desert Training Center in California. From there, they were among 5,000 men and 30 women who were shipped to New Guinea − a ratio that was hard for the men to ignore.
"There was a lot of whistling going on," Merle said.
Things got serious once the unit arrived in New Guinea. Merle said his unit, which consisted of 225 doctors, nurses and enlisted personnel, "worked around the clock treating casualties" in tents with subdued lighting to conceal the hospital's location from the Japanese.
The hospital, which followed the 25th Infantry into the Philippines, was never far from the combat zone.
Register for more free articles.
Stay logged in to skip the surveys.
"Whenever there was an impending battle, they would move the field hospital very close so the casualties wouldn't have to be carried in the back of a truck over rough roads very far," Merle said.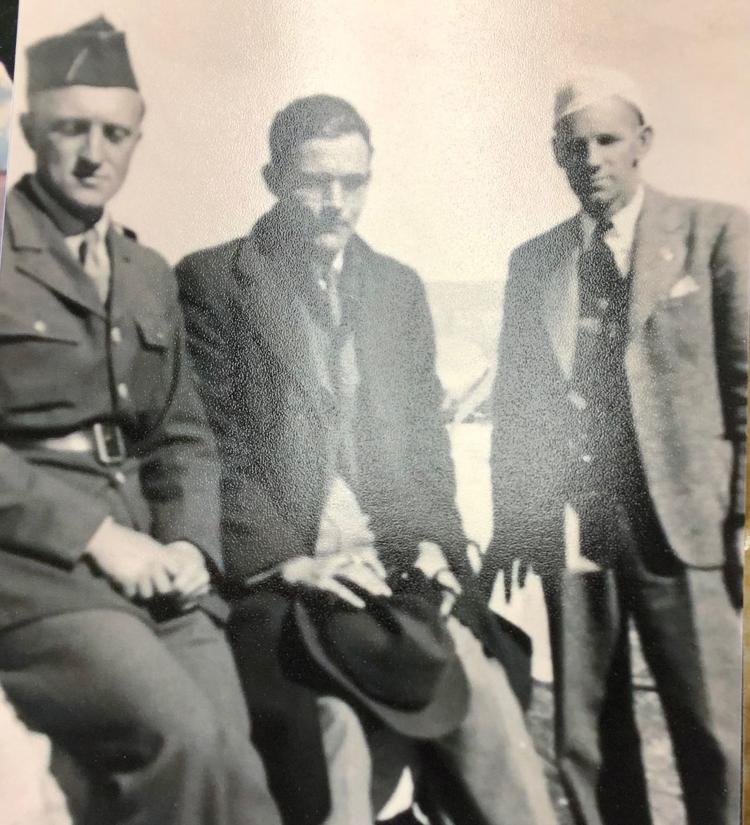 Jim Hill said his parents "saw everything that was as bad as it could get in war," but they related an especially vivid memory of a botched paratrooper operation in the Philippines. The coordinates were inaccurate, and soldiers were dropped into an area of rocks and boulders. Half the soldiers were killed instantly; the rest came back with multiple compound fractures.
"My mother said of all the horrible experiences, that was the worst," Jim Hill said.
Anne and Merle stayed together through a pair of crises before the war ended. The first was when Anne was brought up on charges of fraternization. Jim Hill said the charges were the result of the head nurse "being jealous of this Sgt. Hill ... she was always giving my mother a hard time."
When the commanding officer of the company, a colonel, went to Australia on leave, the head nurse pounced on the opportunity to bring charges.
Jim Hill said everybody was shocked, because the relationship wasn't a secret and it didn't concern the senior officers.
"The decorum in those field hospitals was quite a bit different than the combat units," he said.
Anne was sent away from the unit pending the outcome of the case, but her absence was short-lived.
Jim Hill said when the colonel returned and discovered one of his best nurses had been shipped out, "he about popped right there. He said, 'I want that charge dropped, and I want Lt. Daly back on the next available plane, and I don't want to hear another word about this for the rest of the war.'"
The second crisis occurred late in the war, when Merle contracted dengue fever. He recalled being on top of a temporary building finishing a roof when an officer approached and said, "Sgt. Hill, you look awful flush."
Merle replied by telling the officer, "This is the jungle, it's awfully hot for everybody." The officer knew better and ordered Merle down from the roof. His temperature had soared to 105 degrees, which was driven down to 103 only after he was covered by ice sheets. He was hospitalized for two weeks.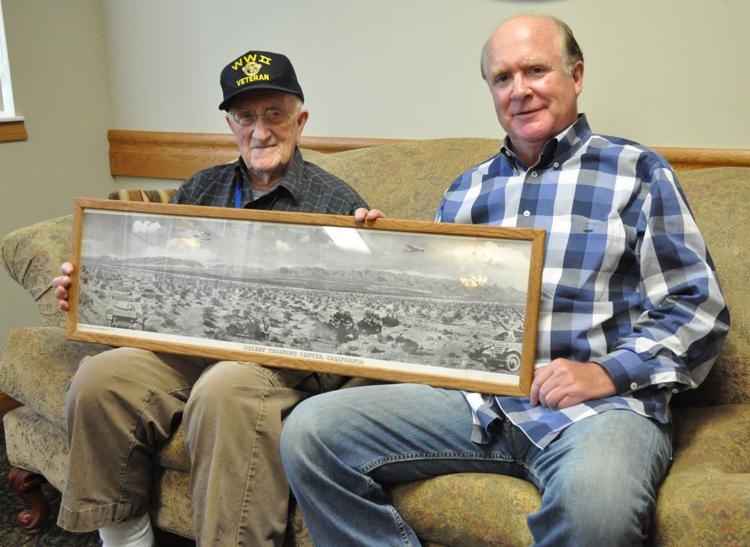 "My doctor said, 'Mr. Hill, you're very fortunate. Not many people survive dengue fever, and you're one of the few,'" Merle said.
After the war, Anne got a job at a Veterans Administration Hospital in Chicago. Merle, who was working for a newspaper in Muskegon, Michigan, before the war, was hired by the La Crosse Tribune. They were close enough for them to meet on weekends, and they got married in 1946. The couple had six children in seven years and raised their family in La Crosse.
Jim Hill said the organization and attention to detail that his mother learned in the military came in handy when juggling a large household of young children.
"It was always a source of chuckle ... that my mother outranked my father," Jim Hill said. "She didn't lord it over him, but it was worth mentioning."
Anne and Merle were married for 37 years before Anne died of cancer in 1983. Merle is the last man alive from the Third Field Hospital, and Jim Hill said his father "salutes his wife and absent comrades each additional year the good Lord gives him."
Jim Hill said both parents drew from their military values while raising their family.
"They were extremely conscientious in terms of their duty ... to raise their children as well as they possibly could − teaching values, teaching manners, appreciating education, having a strong religious foundation ... having a strong belief in community and country," he said. "They believed in doing the best you could with what your God-given talents are. Merle's duty was to put out the best newspaper he could every day ... and mother ran a tremendous household."