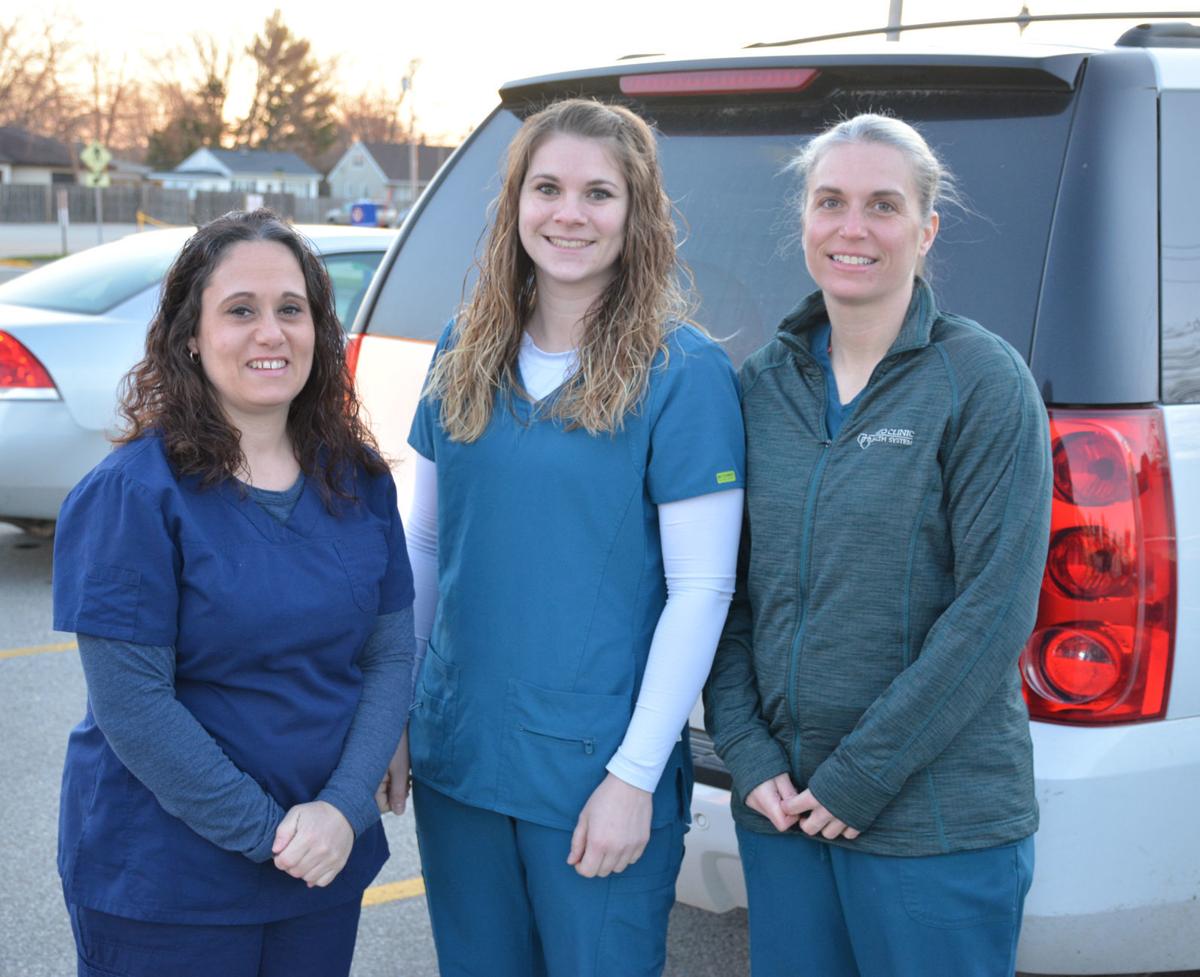 When a medical emergency strikes, health care staff need to be versatile and flexible.
Three Tomah nurses with the Mayo Clinic are putting those skills to use.
Dana Freemore, certified medical assistant; Amanda Larkin, RN; and Kim Libby, LPN, have been car pooling from Tomah to fill a need at Mayo's respiratory care unit in Holmen. They meet in the Tomah Mayo parking lot at 6:30 a.m. to arrive for their Holmen a shift that starts an hour later.
"We haven't worked at the Tomah clinic since March 31," Libby said.
Mayo converted its Holmen family medicine clinic to a respiratory outpatient clinic for patients suffering from moderate illnesses not related to COVID-19. The converted clinic is designed to provide care to people with respiratory illnesses that don't require hospitalization but aren't able to treat their symptoms with over-the-counter medications.
Megan Eddy, Mayo nurse administrator for primary care, said the system was fortunate to have staff 50 miles away willing to transition on a short notice.
"When we determined we needed a respiratory outpatient clinic, we obviously needed to staff that," Eddy said. "It was very impressive for them to say, 'We're the ones. We have to take care of patients.' Our staff across the board has stepped up and done whatever is needed."
Eddy said three different groups of medical professionals rotate through the clinic and that "they work very well together. They get to know each other and get to know the staff."
Getting the clinic ready involved a lot of logistics and planning crammed into a short amount of time, said Mayo operating administrator for primary care Brad Weber.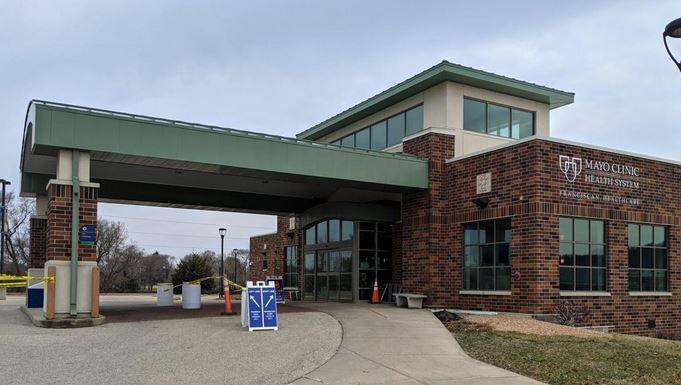 Typically getting a new clinic ready takes at least six months, Weber said. It was a challenge, but with electronic medical records and the ability to shift staff members between different facilities, they were able to make it work in just a few days.
"It was a lot of scrambling, and technology is a great thing," Weber said.
Larkin said there was a short learning curve.
"You learn on the fly," she said. "You learn how the doctors practice − what they like, what they don't like."
Libby added, "They're learning about us, too."
All three are primary care providers in Tomah, but when Mayo looked to staff the Holmen facility, the Tomah trio was more than happy to make a temporary change.
"We're helping people where they need it," Larkin said.
---
Covid case tracker by state
Americans go back on the road: See your county's travel uptick here
COVID-19 testing, ranked state by state
Racial breakdown of COVID-19 cases
Small business relief: Who got loans?
Coronavirus spreads around the world
COVID-19: Steps for reopening states
Step by step: Make your own face mask
HIDE VERTICAL GALLERY ASSET TITLES
Be the first to know
Get local news delivered to your inbox!