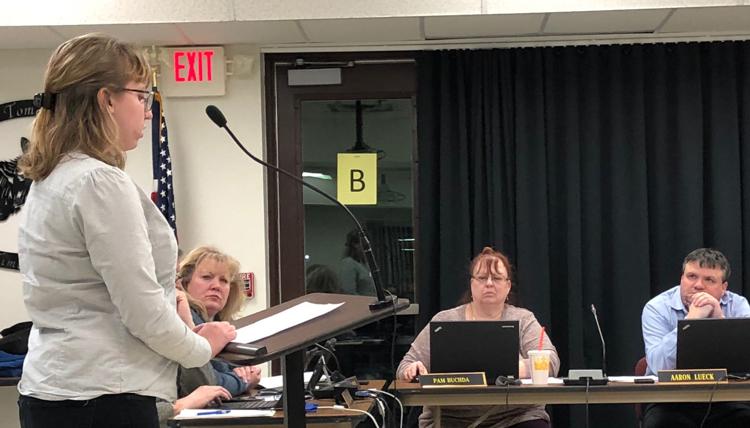 The Tomah School Board will decide next month whether to join the rest of the Mississippi Valley Conference in banning displays of the Confederate flag.
The board spent nearly an hour of its regular monthly meeting Monday discussing the issue at the Robert Kupper Learning Center. The board deferred action until a special meeting Feb. 4.
Tomah High School principal Robert Joyce said a student wearing clothing with the flag has triggered disruptions at Tomah High School.
"We've had some discipline issues that have come about from this," he said. "It disrupts the learning process in general."
Joyce said "no other school in the MVC permits" the display of Confederate flags.
School district superintendent Cindy Zahrte said several non-white parents and the district's Local Indian Education Committee have expressed concerns.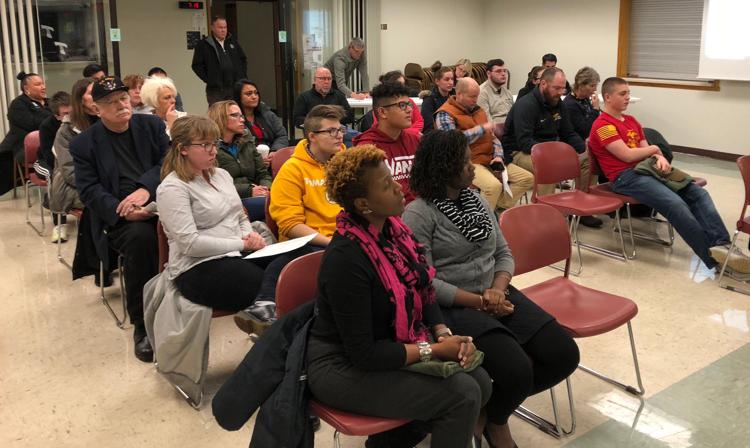 "We feel there is enough evidence that this is a distraction in our school," Zahrte said. "We have a protected class of individuals who are saying they feel intimidated and threatened when that symbol is worn. It is our job as a school district to create a safe learning environment for every single child."
Four speakers addressed the board. THS seniors Josh Holness and Lucy Gordon said the flag is a symbol of racism and white supremacy.
Holness quoted the designer of the flag, William Tappan Thompson, who wrote in 1863: "As a people, we are fighting to maintain the Heaven-ordained supremacy of the white man over the inferior or colored race."
Holness said, "Not only does the Confederate flag symbolize racism, but the flag also represents white supremacy. I wish this was enough to persuade the minds of thousands who wave this treasonous symbol in front of their homes and even wear it on their clothes."
Gordon, president of the THS Diversity Club, said too many people are ignorant of the flag's history.
You have free articles remaining.
"This flag is still a symbol of racism, bigotry and discrimination," she said.
She said banning the flag is consistent with the school's dress code.
"Our school already has rules and regulations regarding what can be plastered across student clothing, prohibiting images and words that allude to drinking, drug use and derogatory terms," Gordon said. "We feel the Confederate flag belongs on this list."
School board candidate Wayne Kling also spoke in favor of the ban. He said he supports the display of Confederate flags in museums and Civil War enactments, but he described the flag "as a battle flag turned into a political and social symbol."
"I think it is not a big compromise to not wear a T-shirt to school so that another student feels safe," he said.
Tomah High School junior Brett Larkin was the only person who spoke against the ban. He said it would violate free speech.
"From sitting during the pledge to student walkouts, freedom of speech and expression have always been protected on school campus by the First Amendment," he said.
Larkin said he doesn't display the flag himself and said, "I find it quite ignorant to display it as the state of Wisconsin is located nowhere near the former Confederate states ... I am not here to defend the Confederate flag; I am here to defend and protect my fellow students' right to freedom of speech."
He rejected the assertion that the flag symbolizes racism and said polling data show most Americans view the flag as a symbol of "southern pride." He warned the ban would "enrage many rural students ... that support the flag." He said also said there is no "hate speech" exception to the First Amendment.
He cited the 1969 U.S. Supreme Court case Tinker v Des Moines Independent Community School District in which the court upheld a student's right to wear a black armband to protest the Vietnam War. The court in a landmark opinion wrote that neither "students nor teachers shed their constitutional rights to freedom of expression at the schoolhouse gate."
However, in 2007, the court ruled in Morse v. Frederick that a school district could suspend a student for displaying a banner "BONG HiTS 4 JESUS" while standing across the street from his school during an Olympic torch relay. The court, while not overturning Tinker, cited an "important, indeed, perhaps compelling interest" in deterring drug use by students and asserted "the constitutional rights of students in public school are not automatically coextensive with the rights of adults in other settings." In a concurring opinion, Justice Clarence Thomas wrote that Tinker should be overturned.
Zahrte said the district has consulted with legal counsel and that the district would be on solid legal ground by banning the flag.
Board member John McMullen said he's likely to vote for a ban.
"I'm largely persuaded by the staff and the parents who are concerned about safety in our schools and the sense that we encourage inclusiveness," McMullen said. "It has now compromised our learning environment."