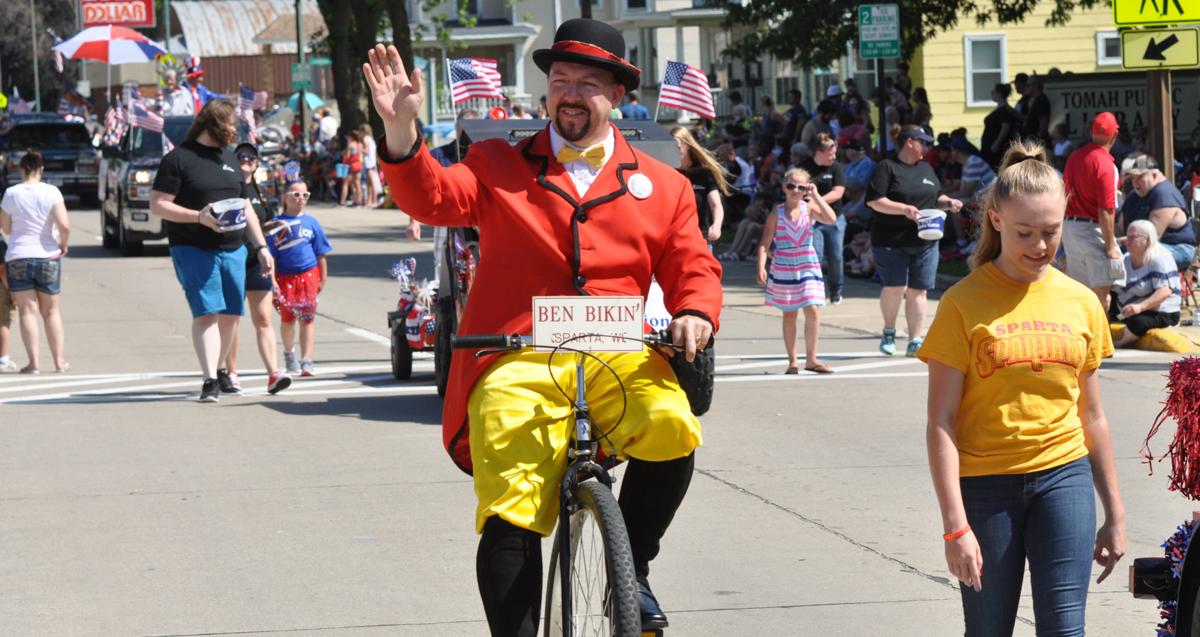 The Tomah Chamber and Visitors Center is planning a socially distanced 4th of July parade beginning at 10 a.m. The parade will take a different route than previous years and will follow different protocols, said Tina Thompson, president and CEO of the Tomah Chamber and Visitors Center
To adhere to social distancing guidelines and still provide an entertainment event for the July holiday, the route will be much longer, and the parade will include motorized vehicles only. The lineup will be at the gravel parking lot by Tomah Recreation Park beginning at 9 a.m.
The parade will start at 10 a.m.
"Part of the goal of this parade was to drive by our nursing home as well as several assisted living facilities so that their residents would be able to have something they could enjoy as well," Thompson said.
The route will also go through several neighborhoods in Tomah.
Event goers are invited to enjoy the parade from the sidewalks or their vehicles anywhere along the route. The Tomah Police Department will be assisting the Chamber with the parade and traffic.
Following the parade, 1st United Methodist Church will conduct its annual Summer Social from 11 a.m. to 1 p.m. The church will offer a $5 meal that consists of either a brat or hot dog, bag of chips, brownie and ice cream cup and bottle of water. This will be a curbside pick up event consistent with social distancing recommendations.
The church is located at 1105 Butts Avenue.
Fourth of July fireworks will begin as usual at 10 p.m. and will be lit from Recreation Park by the Tomah Lion's Club.
"The Lions Club felt we could still light the fireworks while remaining distanced and give the community something positive to enjoy during these times," Lions Club member Jeff Cram said. "We are thankful to be able to work with Parks and Rec to carry on this tradition for our community."
Thompson encourages an one attending 4th of July events to practice social distancing, wear masks, follow the guidelines put forth by the Monroe County Health Department and remain home if feeling sick.
Be the first to know
Get local news delivered to your inbox!