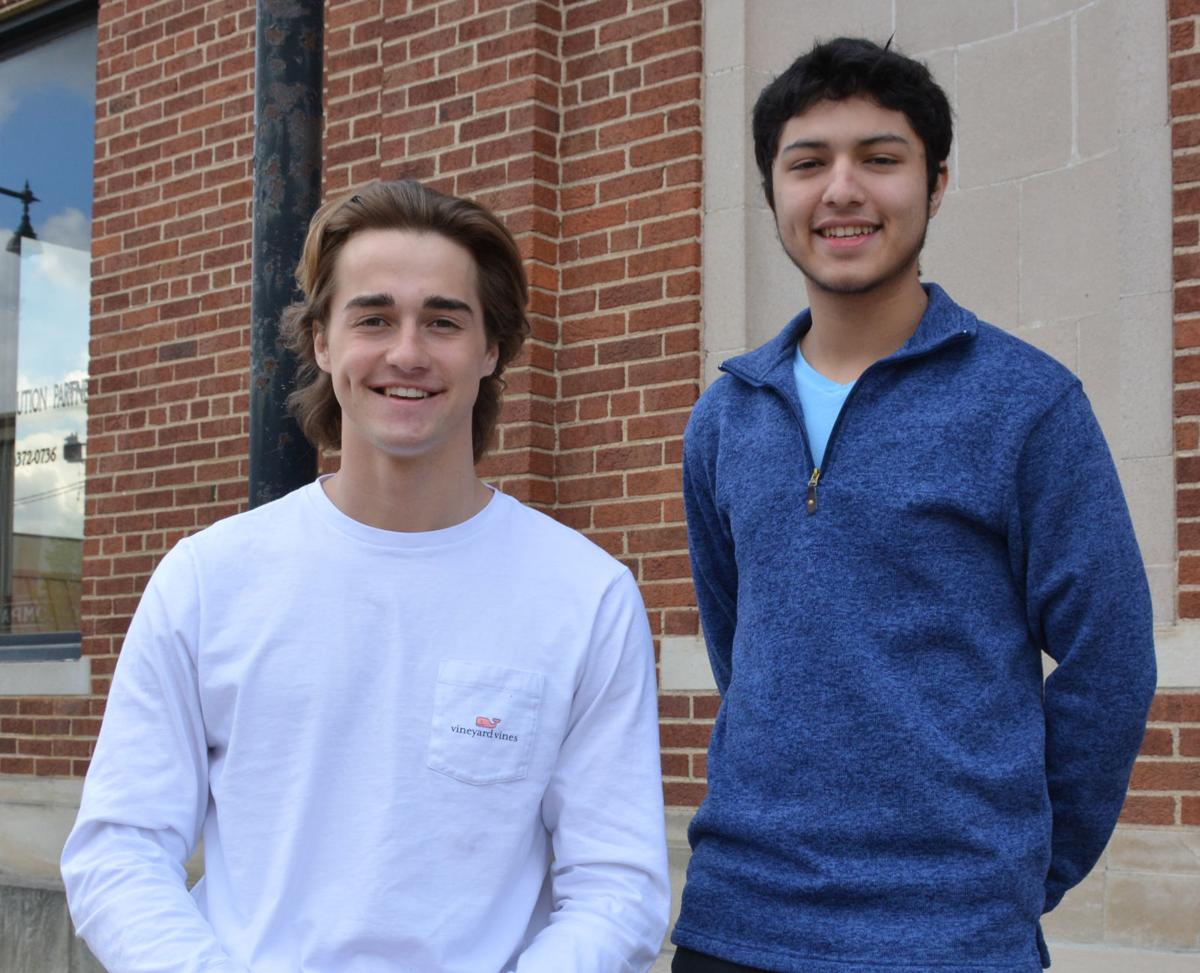 Isaiah Nick and Malachi Roman have learned to appreciate everything they have, even though they haven't received their high school diplomas yet.
Nick and Roman are the valedictorian and salutatorian for the Tomah High School Class of 2020. The school district is converting to a laude system for the Class of 2021, which gives them the distinction as the last two THS students to be awarded the titles.
However, Nick and Roman more likely will be remembered as heading the class that had its school year cut short by the COVID-19 pandemic. The two will deliver speeches as part of a virtual graduation Saturday, May 23 and again during a more traditional cap-and-gown ceremony that school officials hope can be scheduled in July or August.
"Enjoy everything, and don't take anything for granted," is the advice Nick gives to future THS students. "With this pandemic, you never know when something can be taken from you."
Nick and Roman followed different paths through Tomah High School.
Nick, son of David and Tamara Nick, has been a student in the Tomah Area School District his entire life. He attended Wyeville Elementary School, where he said fifth-grade teacher Mike Lyga was a big influence.
"He really could understand where I was at as a student," Nick said. "He made things fun and interesting every day in school."
At THS, he credited Mary Neve (English) and Matthew Stryker (math) for being teachers who "pushed me and tried to get the best out of us as students all the time."
Nick was a two-sport athlete − three varsity letters in both soccer and basketball − and he followed the academic footsteps of his brother Noah, who was the THS Class of 2018 valedictorian.
Roman, son of Beatrice and Michael Roman, attended school in Royall School District through ninth grade before moving with his family to Colorado Springs, where he attended a much larger high school. His family moved back to Elroy a year later, but Roman discovered he preferred a larger high school with more academic and extracurricular choices.
"I went from experiencing a graduating class of about 30 people to a graduating class of 500," he said. "I realized I really liked that experience of meeting new people and how everything was more diverse − different opinions, different kinds of people."
Roman open enrolled to Tomah to start his junior year, and he doesn't regret the decision. He was particularly attracted to the music program. He played guitar for the show band and jazz band and sang in the concert choir.
"We have such amazing (music) directors − Charlie O'Brien, Chloe Gorman and Kate (Buehner)," he said. "I'm really thankful for the musical opportunities Tomah has afforded me."
He said being around so many motivated musicians influenced his decision to enroll in the Berklee School of Music in Boston, where he hopes to launch a career in composing movie film scores.
Nick will attend the University of Wisconsin-Madison, where he plans to major in neurobiology before enrolling in law school and becoming a patent lawyer. He said the undergraduate degree will prepare him for a career in filing patents for biotechnology companies.
"I'm really interested in the science aspect of things − I really like knowing how things work," he said. "I'm also interested in the law aspect of it."
Both Nick and Roman said the switch to a laude system for honoring the top graduates will be good for students. They agreed it will give students a wider choice of classes to take without being focused solely on class rank.
Roman said members of his class will never forget the last two months of their senior year.
"I think if we were to have school right now again and suddenly everyone were brought back, everyone would be so grateful," he said. "They wouldn't take it for granted."
Be the first to know
Get local news delivered to your inbox!