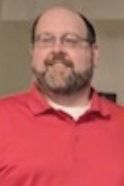 ALTOONA, Wis.TOMAH — Ronald Mark Koranda, 51, of Altoona, formerly of Tomah passed away Saturday, Nov. 9, 2019. Ron was born Sept. 30, 1968, to Albert and Rose Mary (Hart) Koranda in Tomah.
Ron was a 1986 graduate of Tomah High School and went on to University of Wisconsin-Eau Claire, where he obtained his bachelor's degree in finance. Ron worked his way up to branch manager at 7-Up, Eau Claire, where he was employed for over 24 years. He took great pride in his work and always exceeded expectations.
Ron's faith was instilled in his heart at a young age and remained a constant in his life. He had a wonderful smile and generous personality. Ron was a caring family man who was adored by his nieces and nephews. His kindness to them throughout the years may have put him at the top of the favorite uncle list.
Christmas lived in Ron's heart; he was a true believer in the miracle of Christmas. It was a time when he could play the role of Santa Claus for family and friends. It was also a time that he generously gave to the local Toys for Tot's program.
Ron loved deer hunting with his family and he had a good success rate, perhaps better than his brothers. One of his favorite places to be was at his cabin on the Black River. He was a great card player and enjoyed going to Las Vegas a couple times a year with his friends. He was also an avid fantasy football player, golfer, as well as an all-around sports enthusiast. Ron loved garage sales, where he looked for and found the best bargains.
Ronald is survived by his siblings, Dennis (Janet) Koranda of Tomah, Robert (Patty Justman) Koranda of Black River Falls, Jean Koranda of Rice Lake, Wis., Debra (Rick) Welch of Tomah and John (Betty) Koranda of Marshfield, Wis.; many loving nieces, nephews, and other relatives. Ronald was preceded in death by his parents, Albert and Rose Mary.
A Mass of Christian Burial was held at 10:30 a.m. Wednesday, Nov. 13, at the St. Mary's Catholic Church of Queen of the Apostles Parish in Tomah. Burial followed in the church cemetery. Family and friends were invited for visitation from 5 to 8 p.m. Tuesday, Nov. 12, with a rosary beginning at 5 p.m. at the Torkelson Funeral Home in Tomah. Visitation was also be held from 9:30 a.m. until the time of service Wednesday at the church. The Torkelson Funeral Home of Tomah is assisting the family with arrangements.
Obituaries Newsletter
Sign up to get the most recent local obituaries delivered to your inbox.