One of the tragic circumstances of the COVID-19 outbreak has been the loss of employment for a number of individuals throughout the state and …
When Trump came to office, his battle cry was "Make America Great Again," but what he really meant was "Divide and Conquer." Well, see where t…
Times have been tough for the biofuels industry for a while now. Ongoing trade wars, dropping prices and demand destroyed by the EPA's misuse …
America is gravely ill. The source of our affliction has plagued this land for more than 300 years. It's a white disease, but it is like no ot…
Do Black Lives really Matter to #BlackLivesMatter? One hundred two people were shot and 14 killed in Chicago alone over Father's Day weekend, …
I walked into a mess of glass and broken windows at my Capitol office on Wednesday morning. Tuesday night, June 23, violent rioters attacked t…
I recently re-watched a video posted on Facebook by the Sparta Police Department in May of 2018. In the video, officers explained why they cho…
National Dairy Month started out as National Milk Month in 1937 as a way to promote drinking milk. It was initially created to stabilize the d…
Wisconsin's farmers, farm workers and farm families are the backbone of our rural economies, providing for our local communities and selling o…
The Badger State Sheriffs' Association represents 72 Wisconsin sheriffs, and the Wisconsin Chiefs of Police Association represents 425 police …
As I reflect on my career in education, my most cherished memories are tied to my relationships with people — students, parents and colleagues…
In the months since Wisconsin has been impacted by COVID-19, we've all thought about the day that our lives will begin to return to normal. It…
June is Dairy Month in Wisconsin!
What title best describes Donald J. Trump? Whiner-in-Chief, Liar-in-Chief, Narcissist-in-Chief, Racist-in-Chief?
At times, there is a real disconnect between science and politics in our country. But, in the case of how we handle a pandemic, it can be dangerous.
I have always been the type of person to ask for more information. I want to know the story behind the headline and the data behind the story.…
Conservatives used to be fond of saying that government's purpose should be limited to defending the shores and delivering the mail.
Does anyone really need to point out the irony (to put it kindly) of the Wisconsin Supreme Court electronically hearing arguments and issuing …
Thank you. Those two words say a lot − and during this pandemic, our friends and neighbors deserve to hear those words more than ever. From th…
On May 13, the Wisconsin Supreme Court decided that the Department of Health Services Secretary Designee Andrea Palm did not have statutory au…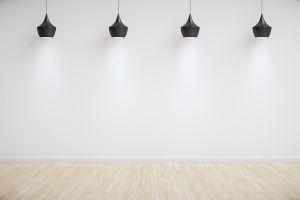 Grandview Plaza Apartments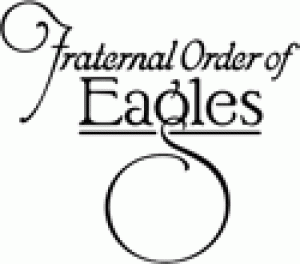 Fraternal Order of Eagles - La Crosse 1254
Wisconsin has fresh hope for an eventual "return to normal" with the most-recently issued emergency order to combat the coronavirus pandemic, …
May 11 marked the end of the 60-day statutory emergency power period under which Gov. Tony Evers has been operating. Rather than acknowledging…
Think about it − thanks to technology, it's possible to do so much from the nearest Wi-Fi location during this global pandemic. Some people ca…
Health mission makes things better
Staying home? Thank you for helping them live.
We all know that the COVID-19 pandemic is going to severely impact our economy and the fiscal health of all levels of government throughout th…
Last week was Teacher Appreciation Week and it appears, this year, in the midst of the COVID-19 pandemic, there is a greater appreciation for …