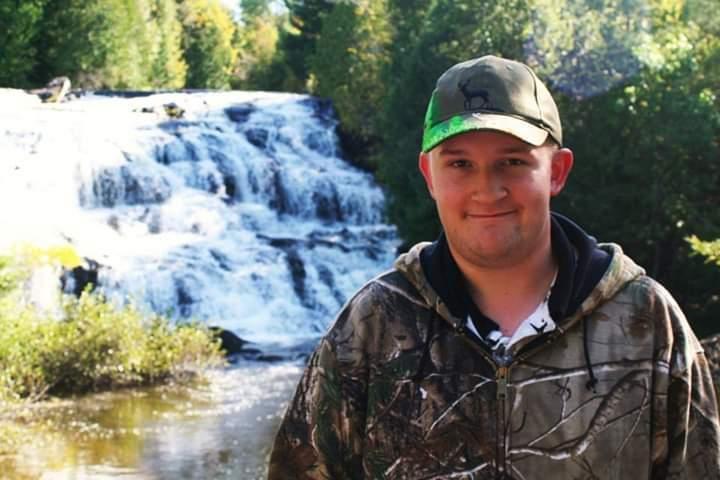 Say one day you saw me for the first time at a grocery store and we bumped into each other with our carts. What would your first impression of me be?
Your first thought might probably be "Hey ding-a-ling, watch where you're going!"
However, after we exchanged pleasantries, we manage to strike up a conversation. Would you ever think that I have an autism spectrum disorder?
Probably not.
I tend to carry myself pretty well in social situations and can have a good conversation with just about anybody. Autism has shaped my life in more ways than one, and I'd like to share with you just how autism has shaped it.
From an early age, my parents could tell that I wasn't quite a normal child. When I was around 18 months of age, I had this thing called a "well-baby check" conducted on me by my pediatrician.
According to the results from my well baby check, I had exhibited some "autistic behaviors."
My parents knew right then and there that it would take their teamwork to raise me. As they probably could tell you themselves, raising a child with autism is not exactly an easy undertaking.
Then again, raising any individual with a disability is not easy. It takes a lot of time, effort, guidance and teamwork.
My thanks goes out to all parents who are raising children and adults with disabilities.
Growing up with autism wasn't easy for me either. I had trouble adapting to social situations and often times couldn't understand the environment around me.
However, I was intellectually ahead of some people in my grade and probably some adults.
For example, when I was little, my dad would often have me load software onto our desktop computer. My intellectual skills also helped me to participate in a couple of spelling bees and a geography bee.
When I participated in the geography bee, I placed 14th out of 100 kids that I had competed with. I'd say that's a pretty fine achievement.
My father served in the Air Force when I was younger, so I moved around the states quite a bit growing up. I ended up meeting a lot of great people through my background.
I met quite a few excellent teachers and made a number of friends in the many schools I attended.
My teachers and friends played a vital role in developing me into the person I am today. It was the wisdom and knowledge of my teachers that gave me the skill set to progress through what can be a sometimes confusing world.
It was the bonds that I made with my friends that taught me that I could adapt to social situations and be more outgoing as an individual. I would like to thank all my friends and teachers for helping me become the person I am today.
Next, but certainly not least, I would like to discuss the vital role my family had in my development.
I would first like to talk about my parents, Bobbi and Scott. These two individuals are probably the best role models in my life.
They worked together as a team to nurture me in a loving and caring manner. They gave me skills and knowledge that will help me through the rest of my lifetime.
They also taught me that anything is possible if I set my mind to accomplish what I want to do.
Next, I would like to talk about my sisters: Holly, Chrystal, Ivy and Macy. Let me tell you growing up with all female siblings definitely wasn't easy. We definitely had our share of sibling rivalries growing up.
However, they also helped mold me into the individual I am today.
I spent a lot of time hanging out with my oldest sister, Holly, growing up. I fondly remember as a teenager I would spend a week of my summers at her house in Madison, and we'd sit outside and have campfires or go trot around in Madison, doing all sorts of fun things.
I never really saw Chrystal much growing up. However, in the future, I'd like to possibly spend some time with her and get to know her better.
Ivy and Macy are my two youngest sisters who grew up with me in the same household. Like I stated before, we definitely had our share of sibling rivalries growing up. But we had our share of fun times, too.
They definitely helped shape me into the person I am today. I love all my sisters to death, and I would like to thank all of them for the role they had when I was growing up.
Another upside to my background as a military brat was all the cool places and landmarks I got to visit growing up. I got to see places like the Empire State Building, the Valley Forge grounds in Pennsylvania, the beaches in New Jersey, the Gateway Arch in St. Louis, and many other cool sights.
If you ever get a chance, take some time out of your schedule to go sightseeing in this country and the world with your autistic children. It means a lot to them.
There are lots of cool places to take in and marvel at as you travel.
Learn about different cultures and cuisines together. The world is a pretty marvelous place.
Another thing that has really shaped me as a person was the once-in-a-lifetime events that I participated in growing up.
Some of the biggest events that have happened to me in my life are the spelling bees, the geography bee, and the last football game of my senior year in high school where I got to score a 2-point conversion.
Always cherish the memories that you'll have from big and small events in your life growing up, as they set the foundation for bigger events in your adult life, whether that would be having your first child or getting a big promotion for the company you work for.
All in all, autism will be a battle that I will keep fighting for the rest of my lifetime. But with the support of family and friends and everyone else I meet and the skill sets that I will acquire in my adult life, my conquest of autism will continue to be a very fun adventure.